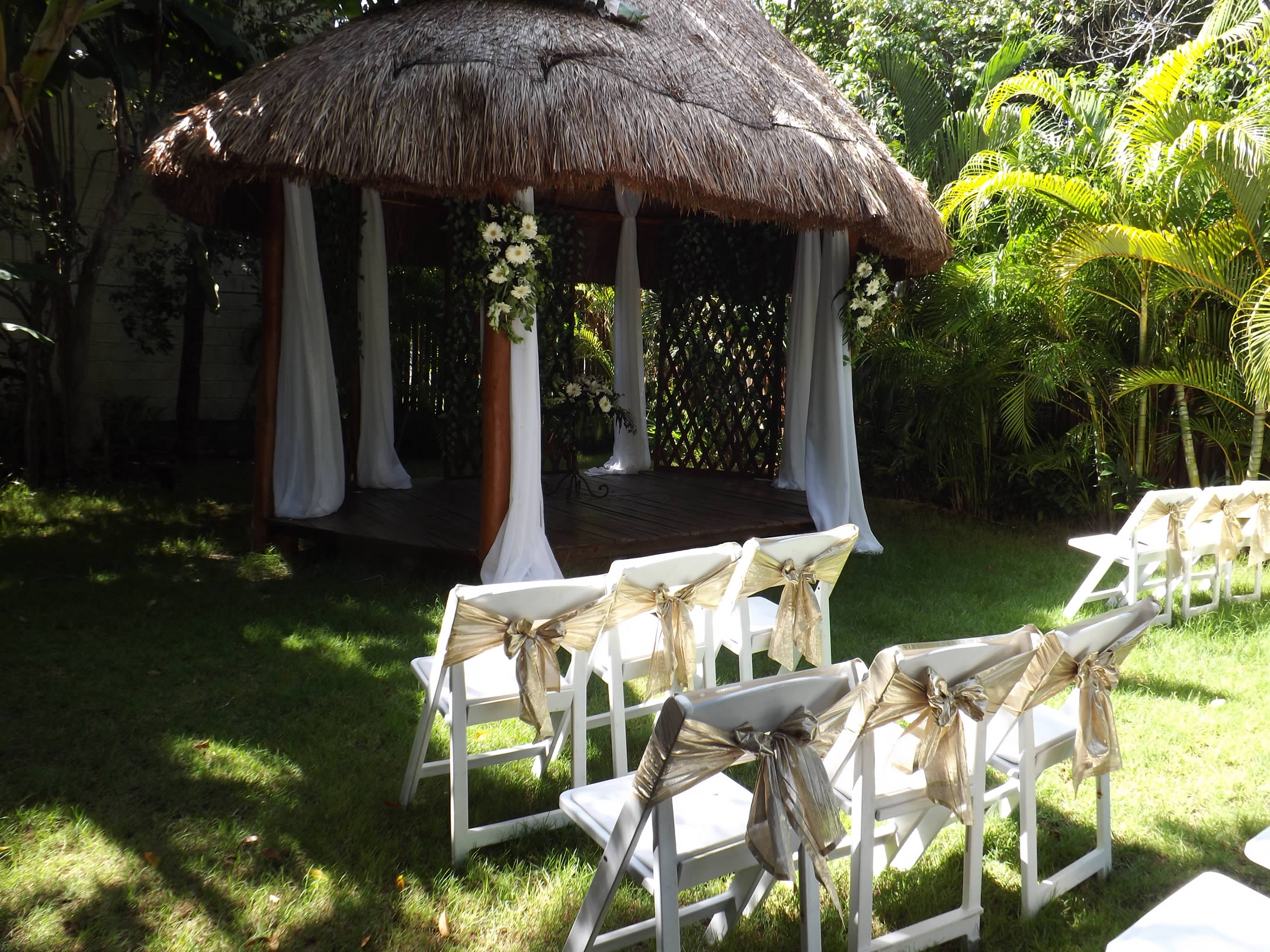 Our Wedding Co-Ordinator, Kirsty, recently jetted off to gather some Mexico destination wedding tips. Check out the first part of her tips guide now. Or keep reading for part two…
Kirsty recently headed off to Central America to do some recon on Mexico destination wedding tips. It turns out she found so many amazing places to get hitched this feature deserved two parts. Don't forget to check out part one now.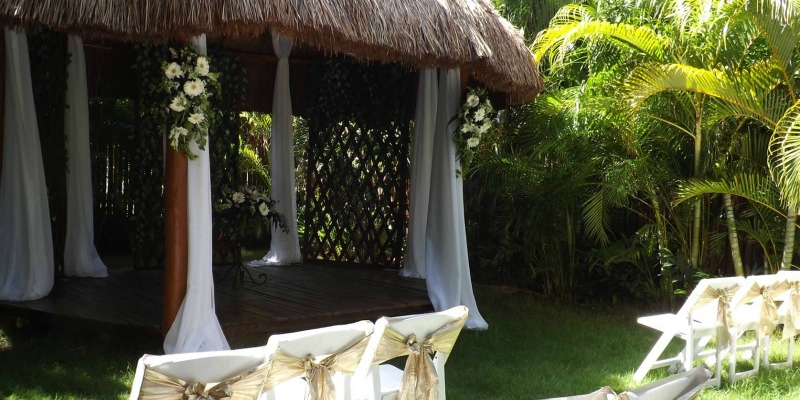 The Zoetry resorts continue to be a part of the AM Resorts Group, so the Unlimited Luxury concept still applies. However the beauty with the Zoetry properties is their focus around wellness and the spa.
So if it's a completely relaxing holiday that you're after with no distractions, then Zoetry Paraiso De La Bonita is the one for you. With a AAA 4 Diamond award and four gourmet restaurants, you can be guaranteed that each one will provide you with an experience to remember.
The resort itself is very green and lush and is very at home with its surroundings. The architecture is traditional with a reflection of the Mayan Culture. Whilst we were there we were lucky enough to witness a Mayan Ceremony – something different that clients can have if they want a really traditional Mexican Wedding (this is not legally binding). A unique point about Zoetry is that they let you build your wedding package to exactly how you want it to be!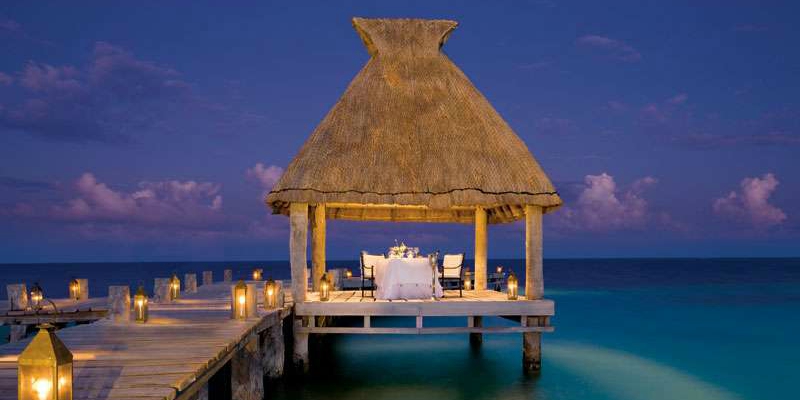 I have to be completely and utterly honest here, out of all of the hotels I've ever been to, Secrets The Vine was my absolute favourite.
The location was brilliant (10 minutes taxi ride from downtown Cancun), situated on a white sandy beach with crystal blue waters, the hotel was so modern and contemporary, and quite frankly the staff were absolutely amazing.
One Mexico destination wedding tip for Secrets the Vine is, there's only one Wedding Coordinator, and she looks after each and every couple that chooses to celebrate their wedding at this beautiful hotel. Secrets The Vine only performs one wedding per day, so you'll be the only Bride and Groom celebrating! One of the nicest locations for a ceremony is the Boardwalk in my opinion, it looks out to sea and the photos at sunset will be stunning.
One impressive unique point for Secrets The Vine is that because of where it's situated in Cancun, it is the only AM Resorts property in Mexico in which you can officially have a Sunset Wedding! At the other resorts, there is no sunset opportunity as the sun sets in the West – where the hotel is located! The lower floors in the hotel are all the standard Deluxe & Junior Suites, then the next 8 floors are Preferred Club. I'd 100% recommend the Preferred Club rooms here as you get a better ocean view, Butler Service, An upgraded minibar and access to the preferred club pool which is brilliant!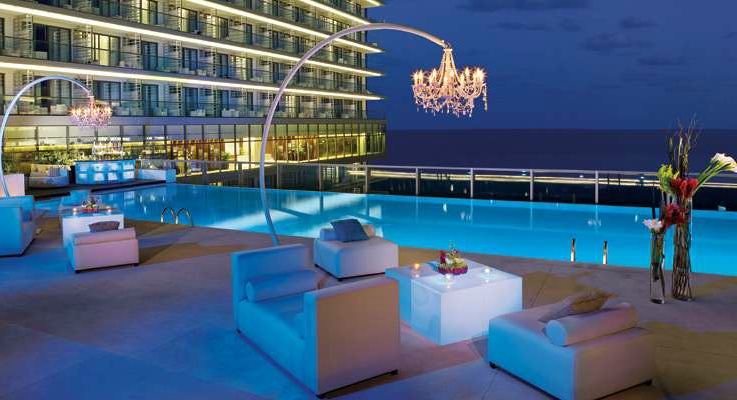 Secrets Capri is situated 5 minutes outside of Playa Del Carmen, so it's a perfect location to get out and about in the evening and for visiting the further afield Tulum and Coba ruins and eco parks. Secrets Capri is beautiful in a very different way to Secrets The Vine in that it's built in a traditional Mexican Hacienda style. With only 291 rooms, and each one of these being Preferred Club, it's got that select clientele feeling and is peaceful and serene. The wedding gazebo here is situated by the pool area which is nice for photos. The Weddings team here recommend an early morning wedding or late afternoon when it's a little quieter around the pool area. Of course you also have the beach area too, and finally the gardens. The hotel very kindly set up a mock wedding for us, one of our group being the Bride (I was a bridesmaid!) so that we could walk down the aisle and see the full set up in action. The garden location was stunning, decked out in orange décor – it's really stood out against the blue ocean and lush green gardens. Prior to the ceremony we also paid a trip to the Spa and had manicures, fish pedicures and myself, the other Bridesmaid and the Bride had our hair done up and curled. I have to say, to tame my hair, they did an amazing job and it took just under an hour! For full bridal hair and make up, they recommend around 3 hours prior to the ceremony taking place when possible. Secrets Capri, like Secrets The Vine, also perform one wedding per day so you can choose your location on arrival if you wish to see them before deciding. They also guarantee that their Judge who performs the Wedding speaks English here, whereas the majority of resorts have to have the ceremony translated by the Wedding Coordinator from Spanish to English.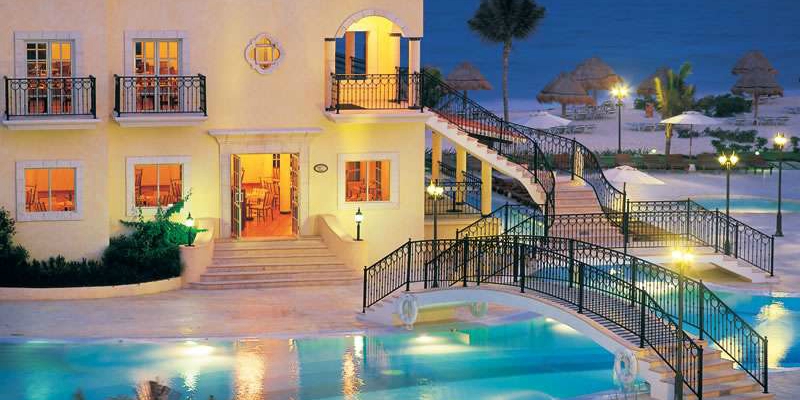 Dreams Puerto Aventuras is located 25 minutes south of Playa Del Carmen, so is one of the furthest resorts away from the airport. Puerto Aventuras itself is like a small marina and is a very different location compared to most resorts which are just surrounded by the beach. The resort itself is smaller but had a fun vibe to it, and is well suited to couples and families alike and offers large family rooms which are sometimes hard to come by! They've also got a natural swimming pool at the front of the resort which is a huge hit with guests. Wedding location options include the gazebo which is situated at the front of the resort overlooking the beach, and towards the far right of the resort away from the hustle and bustle, you've got the beach location. This is a perfect location as it's away from everyone in the resort so is very private, and is shaded from the sunshine with the sea in the background – simply perfect! They've also got a dolphinarium attached to the resort and they offer the option to swim with dolphins and offer loads of great value packages! They also have an adults only pool which is great in a family friendly hotel!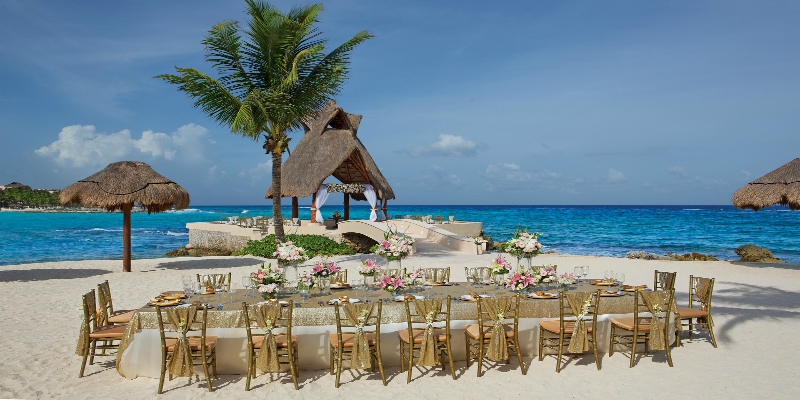 Our final hotel of the trip was Dreams Tulum Resort and Spa. Situated approximately 2 hours from Cancun International Airport, it really speeds the transfer time up if you book a Private Taxi. Dreams Tulum is in a perfect location to explore the Mayan Ruins of Tulum which are less than 5 minutes away. As you're also further away from the airport, you're much closer to the delights of Chichen Itza – a must do, take it from me! The hotel has a newly refurbished wing with the addition of Swim Out Suites and Premium Garden View Junior Suites which are superb. They also offer interconnecting rooms here for families if a Deluxe Garden View and a Junior Suite Garden View are booked. My favourite selling point from a Weddings point of view was that the Dreams Tulum has its own chapel! It is a perfect option for couples wishing to celebrate a Catholic Marriage in Mexico (however please note that religious ceremonies are not legally binding in Mexico) or to get married in a church in a beautiful location then have the reception on the beach. Dreams Tulum offer 5 locations for weddings – 2 x beach locations, the Chapel, the Convention Terrace and the Garden Gazebo. The Garden Gazebo is a new location which has recently been constructed and is simply the most beautiful, private location for weddings out of all the resorts. It's located towards the back of the resort in the gardens and isn't overlooked by anything, so for a couple who want a very private ceremony it's perfect!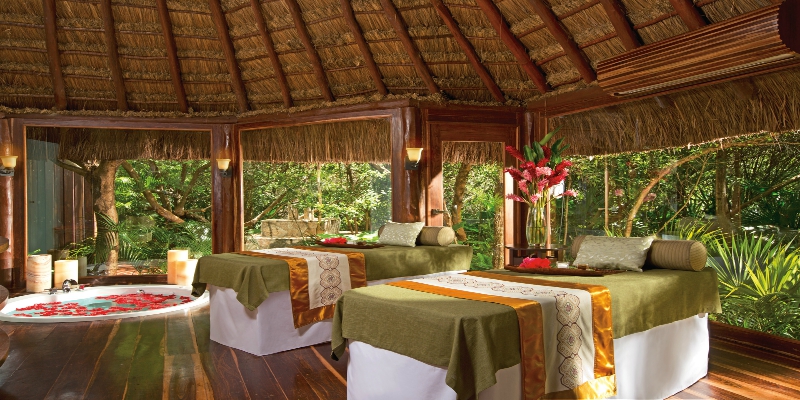 Insider knowledge
Each resort is ruled by a different Judge, therefore legalities and costs can differ
Most resorts only require your passports and tourist cards to perform a wedding. However this is subject to change and is different at every resort, so we recommend checking with your Wedding Coordinator in resort for the most up to date information
There are charges for the blood tests, validation & translation of your Marriage Certificate, and charges for the transportation of the Judge and the City Hall & Court Fees. Each resort has different charges which can be determined on request (again, subject to change)
As a general rule, allow 4 working days to meet with your Wedding Coordinator on arrival and to carry out the blood tests. Weekends and Holidays do not count as a residency period (especially important to note at Christmas and Easter).