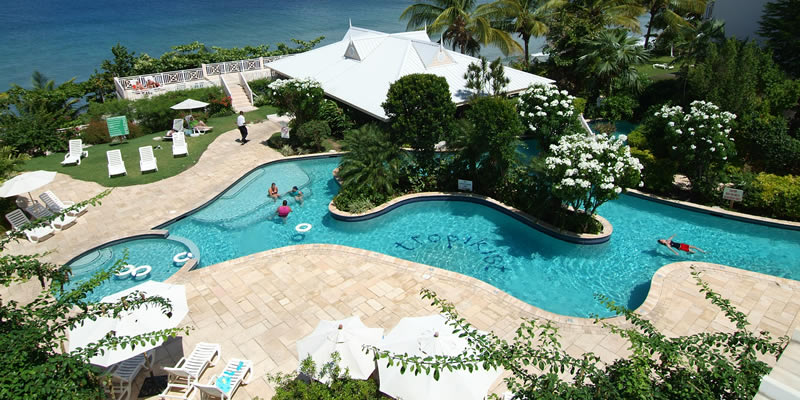 If you're looking to branch out your long-haul experiences, try a trip to Tobago. It's one of the Caribbean's most quintessentially beautiful islands, rife with sweeping ocean vistas, lush jungle foliage, and charismatic locals. As with all ventures into new territory it can be slightly daunting when it comes to selecting the hotel that's right for you. Thankfully, we've done all the hard work and come up trumps with a top recommendation: Tropikist Beach Hotel & Resort. Here are 5 essential reasons why Tropikist Beach Hotel & Resort is the ideal candidate for Tobago First-Timers.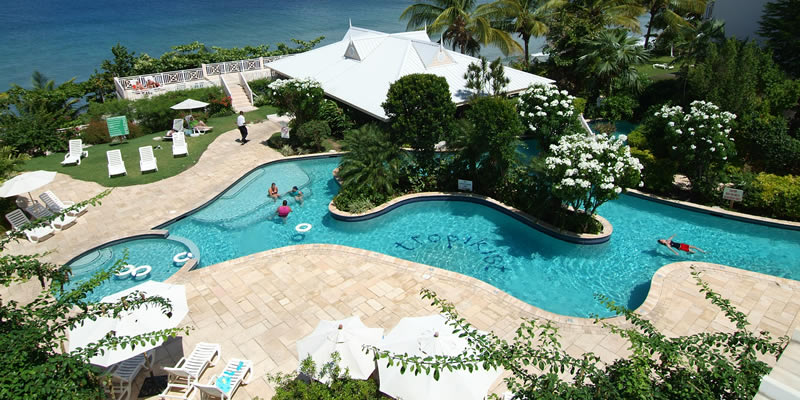 1. Beautiful Views
Some hotels flaunt promises of great views they can only deliver from a handful of rooms, but not Tropikist Beach Hotel & Resort. Here you'll have a stunning ocean view from nearly every room, filling your horizon with the peaceful blue-on-blue of the Caribbean Sea. Every room comes with a patio or balcony, so you've got a little piece of the island from which you can enjoy the famed vistas of Tobago. Read a book, enjoy a drink, or just bliss-out in the sea air.
2. Brilliant Breakfast
On any board basis the complimentary breakfast served at the Bayside Restaurant offers an impressive array of local delicacies that change each day, so you can kick off every day at Tropikist Beach Hotel & Resort in the most delicious way possible. The other dining odysseys at the Sunset Grill & Bar are also first-rate, where fresh lunches and dinners are rustled up straight off the grill. Tobago has a deep, boundless passion for all things culinary, and Tropikist Beach Hotel & Resort places this at the heart of every meal.
3. Best Beaches
Sea and sand are vital to the success of any Caribbean escape, and the seafronts near Tropikist Beach Hotel & Resort valiantly represent the outstanding calibre of beachfront found in Tobago. Store Bay Beach is an easy 10 minute walk from the hotel, renowned as a great local hangout with a laid-back atmosphere, serving as the ideal figurehead for beach antics in Tobago. You can even get better acquainted with the ocean thanks to the non-motorised water sports, deep sea diving, and snorkelling available from Tropikist Beach Hotel & Resort. It's a lovely way to start your love affair with Tobago.
4. Start Sooner
Don't like the idea of a long transfer after a long-haul flight? Don't worry! Tropikist Beach Hotel & Resort is a quick, easy journey from the international airport, and you'll be at the hotel with a cocktail in hand in a matter of minutes.
5. Amazing Value
You hear the label "amazing value" brandished without remorse in the holiday trade, but Tropikist Beach Hotel & Resort is one of the few that actually fits the bill. Its seafront setting pays homage to the Caribbean of movies and literature, and joins forces with 2 pools, a tour desk, and a solid all-inclusive programme to form an excellent candidate for your first foray in Tobago. And if you're looking for things to do in Tobago, you've got the postcard-perfect Pigeon Point and and the curiosities of Crown Point in easy reach. Your wallet will be positively grateful for the choice, with holiday packages at Tropikist Beach Hotel & Resort starting from just £2,015pp.
Video Review
Get eyes-on with Tropikist Beach Hotel & Resort with this exclusive video review:
Try Tobago
Tropikist Beach Hotel & Resort is an excellent Caribbean basecamp, and you should fast-track Tobago to the top of next year's holiday wishlist.
If you'd like to know more about Tropikist Beach Hotel & Resort, or Tobago in general, have a little tap of that orange button to talk to an expert. Otherwise, let us know your thoughts in the comments below.
You'll be thankful you tried Tobago, Holidaymaker.

Discover Tobago from only £2,015pp