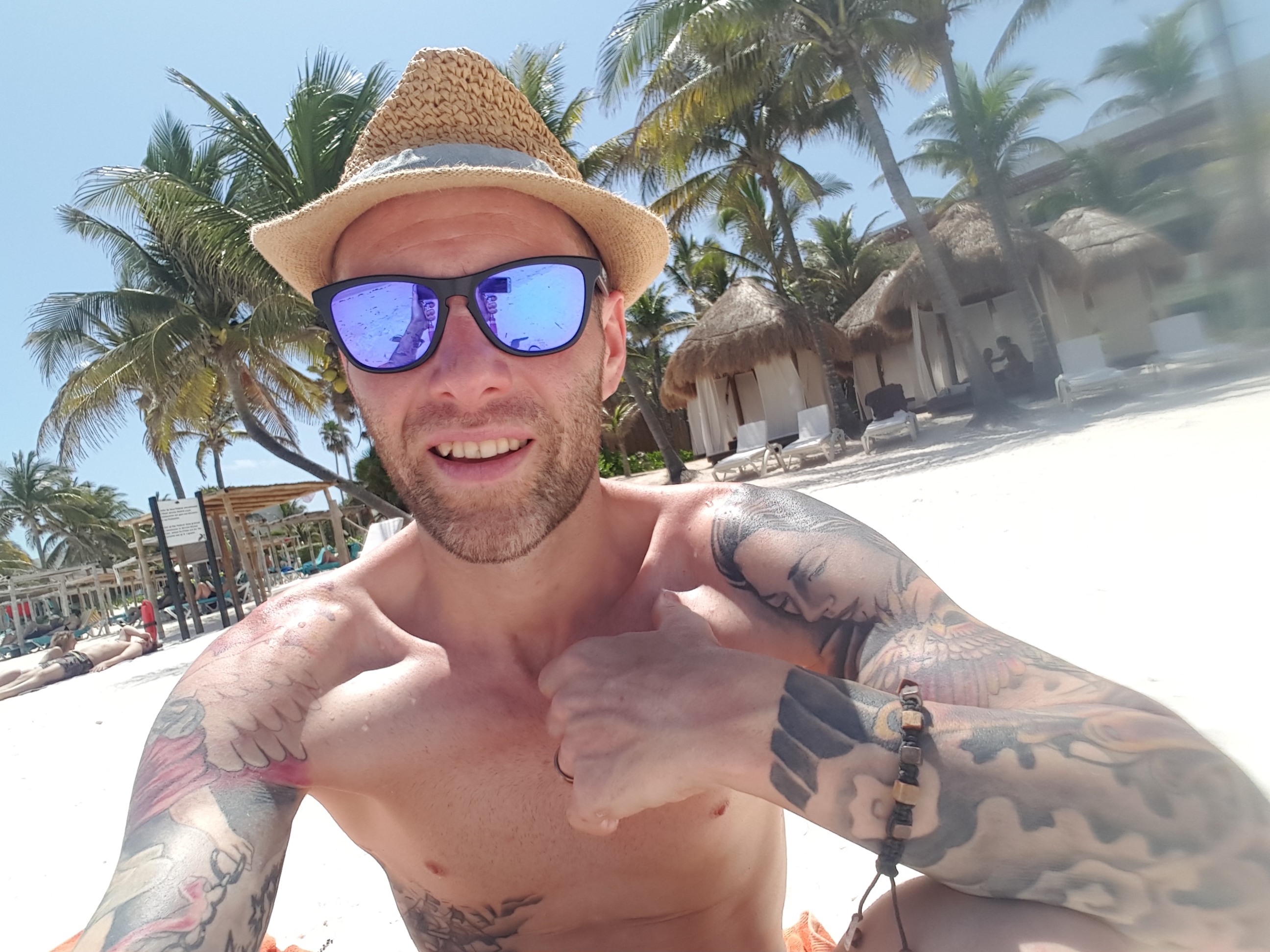 After finding his way around Now Jade Riviera Cancun, competition winner Alan Bailey continues his adventures soaking up the sights of Mexico. Go forth and discover his tales and handy hints from the local towns of Playa del Carmen and Akumal.
A Journey To Remember
When we're on holiday we like to see as many parts of the country we're in as time and money will allow. After spending our first day at Now Jade Riviera Cancun soaking up the 37 degree heat by the pool, we decided to head down to Playa del Carmen to check out the local town. Travelling around Mexico is really easy. Taxis are one option, but as with other Caribbean destinations, we found the local bus gives you a better feel for the country and has the added bonus of being much cheaper too.
Handy hint: There're two types of bus in Mexico, read on for all the details.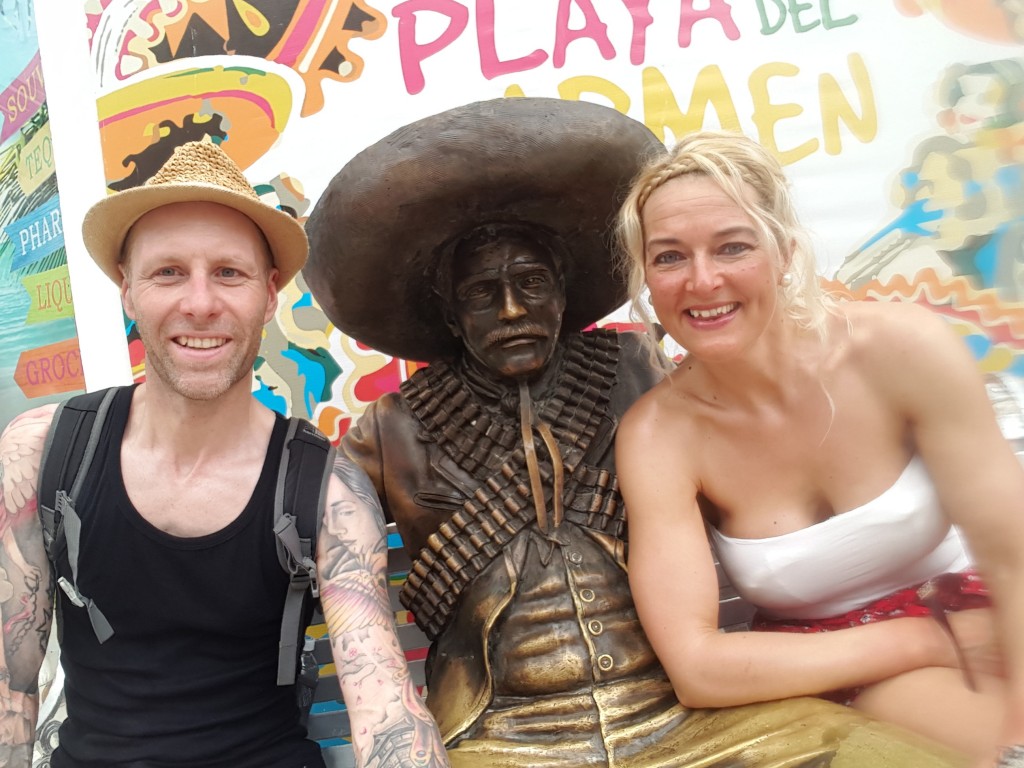 Bus life
In Mexico there are two types of bus. The ADO bus is like the British National Express, running all over Mexico, along the coastal highway back and forth all day. It stops at all the towns along highway 307 and costs only £1.50 to get from Playa del Carmen to Puerto Morelos. They're nice, but not as much fun as the Collectivos. These are essentially small mini buses that stop literally anywhere along the highway to pick you up. Just flag one down and you're sorted. Try doing that on the M1 in the UK! It costs about £1 to travel anywhere as they are priced per journey.
Handy hint: For anyone that has experienced the ZR buses in Barbados, they're pretty much the same thing – minus the reggae music!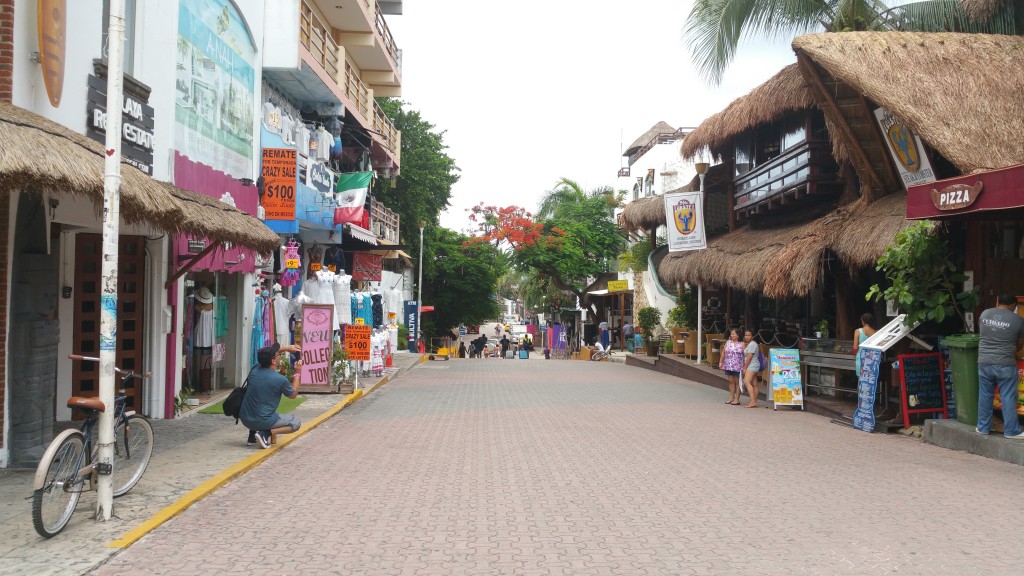 Playa del Carmen
Lots of people recommended we visit Playa del Carmen, so a few days in we strolled to the highway, caught a Collectivo and headed out. All of the buses stop at Playa del Carmen and you can jump on another to carry on south to Tulum should you wish. The station itself is virtually on the main street so you're pretty much in the thick of it straight away. Once on the main street there is a huge selection of fashion shops, gift shops and eateries to choose from. The whole main street runs parallel with the beach so if it gets too hot then just nip onto to the beach for a quick dip. At either end of the main street await modern shopping complexes with commercial stores including H&M, Hollister, Nike, Pull & Bear etc. and I found then to be a little cheaper than the UK. As you get closer to the beach there is lots of entertainment making for a really good atmosphere. All in all, the main street is a really nice place to stroll around and soak up the atmosphere for an afternoon.
Handy hint: If you are looking for souvenirs for home then this is the place to do it.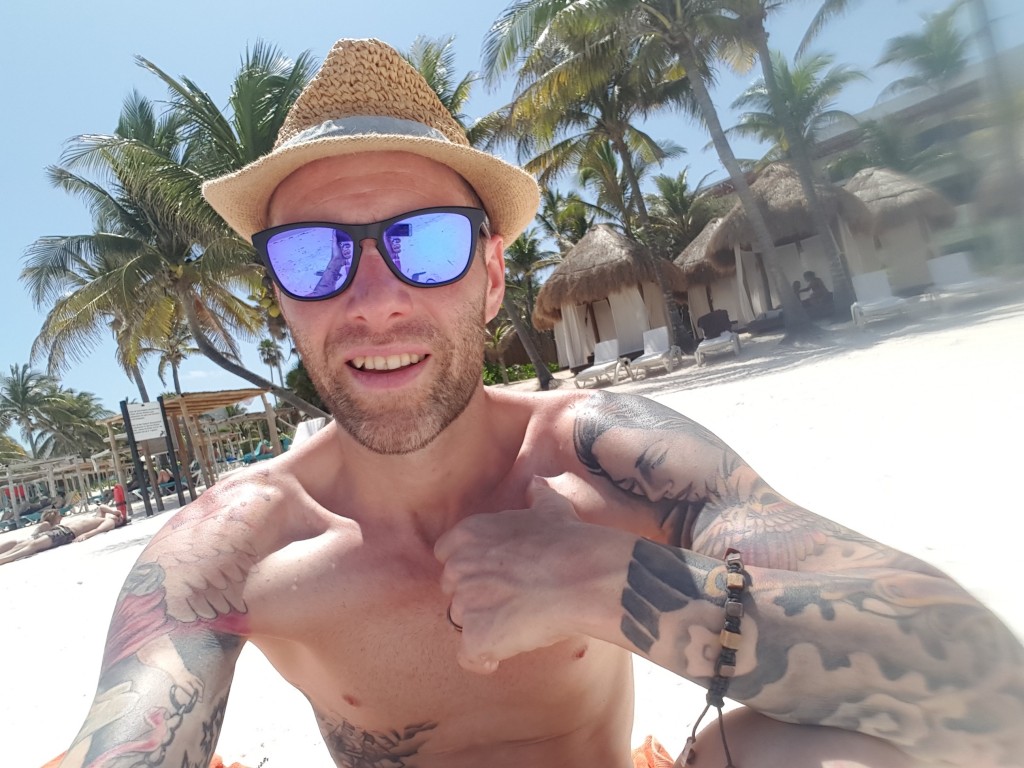 Akumal
Part of the adventure for us when we getaway is discovering spots off the beaten track. While Akumal is in no way a quiet spot, it's not highly promoted in travel guides either. We stumbled across it on TripAdvisor and thought we'd give it a whirl. Like all the places along the coast, you get off the bus on the highway and then walk to the beach. Akumal is a hot-spot for turtle watching. As you enter the beach area there are life jackets and snorkels to hire should you wish. The beach really is a beautiful spot. Set in a bay, you don't get the choppier waves you get in other areas and gets nicer and nicer and quieter and quieter the further south along the beach you walk.
Handy hint: If you're looking for a secluded beach with great waters to snorkel in then this is the spot for you.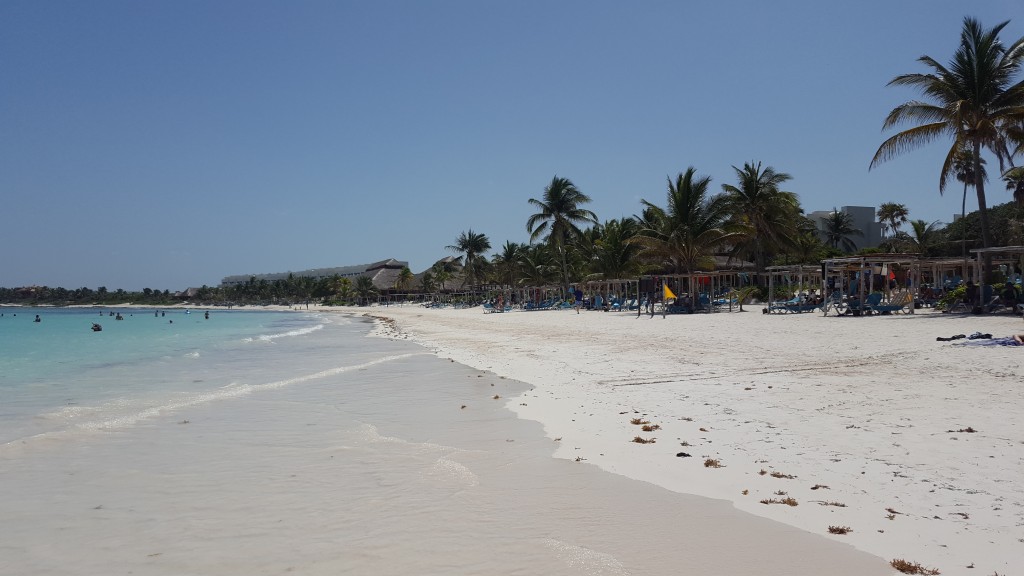 Both Playa del Carmen and Akumal were very enjoyable and we'd definitely recommend a visit if you're explorers like us.
Take things up a notch in Chapter 4 where Alan discovers Chichen Itza and Cenotes.