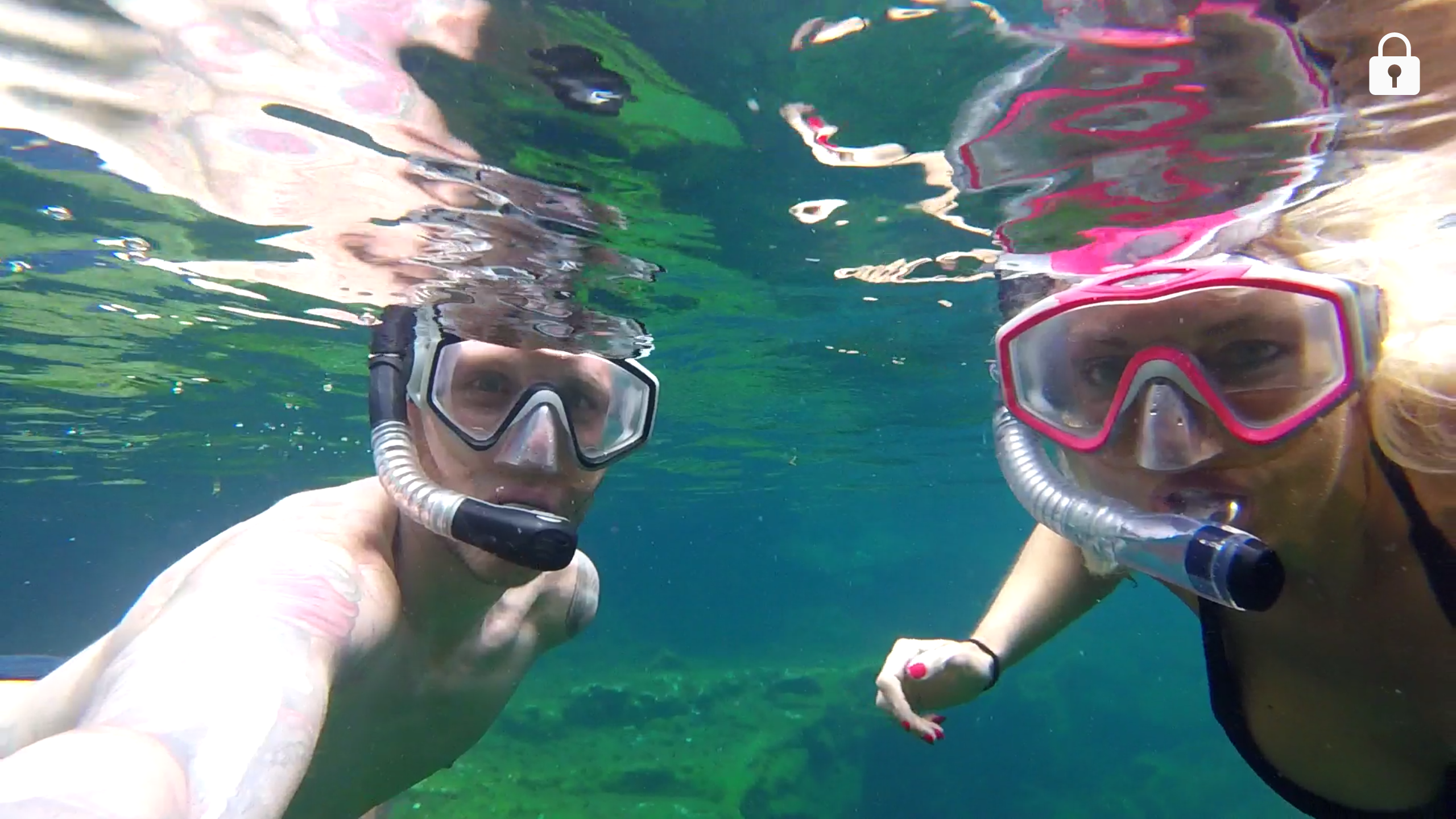 With Playa del Carmen & Akumal under his belt, competition winner Alan Bailey ventures to Chichen Itza and the Cenotes as he makes the most of his getaway at Now Jade Riviera Cancun. Stay tuned as Alan uncovers even more top tips for a Mexican adventure. 
Chichen Itza
Chichen Itza was at the very top of our must-see list as one of the wonders of the world. When you start walking around the site you get the sense of the enormity of the civilisation that once inhabited it. We booked this excursion before we left the UK but you can book it while you're away or even just turn up and go in like any other attraction. We had a fantastic guide as part of our excursion and he really made the difference to our experience. He had a fountain of knowledge about the area and the people that once lived there. Personally, I don't think you'd get the full experience without a really good guide and would highly recommend having one. Although you can no longer climb the actual main pyramid, you definitely get a sense of the enormity of it and its cultural symbolism by simply walking around and being in its presence. It really is a sight to behold. The whole day was a fantastic experience and we were not left disappointed.
Top tip: It's hot, hot, hot with little shade so be prepared with plenty of sun protection and water.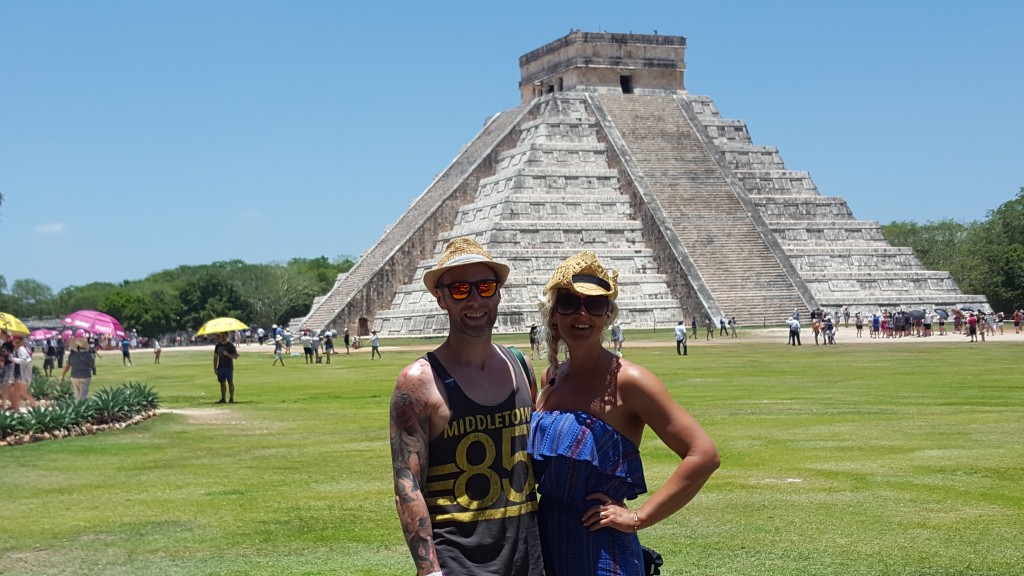 Cenotes
Something that we just had to check out was the Cenotes. We'd read loads about them on the internet and thought this would be a great adventure for us! Cenotes are freshwater pools dotted around the landscape. These pools are really deep. And cold. Really cold! Jumping off a large rock face into the Cenotes is a must. They can be found all over Mexico with plenty of opportunities along the main highway between Cancun and Playa del Carmen making them incredibly easy to get to.
Top tip: Catch a Collectivo on the highway and give them the nod to drop you off at the right place.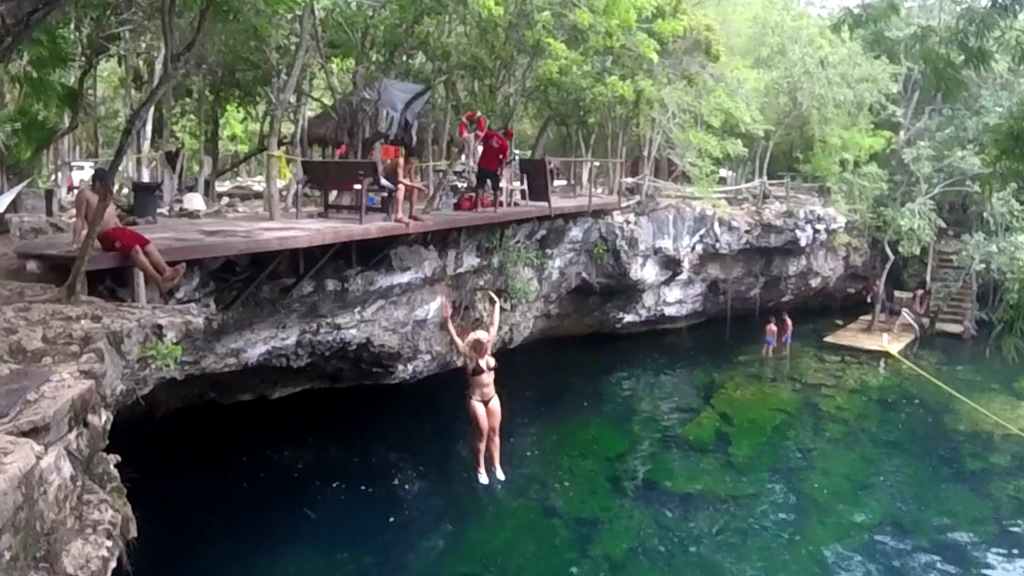 Cenote Del Jardine
We visited a few Cenotes throughout our stay but found that Cenote Del Jardine was one of the best. It's a five minute walk from the highway and there are loads of rock faces and ledges to jump off and it's an incredibly pretty place to hang out for an afternoon. What we liked about the various Cenotes as a whole was that there weren't lots of people there which was a refreshing change.
Top tip: Take some diving shoes with you as they'll be invaluable, you can pick them up really cheap on eBay. Also, take a GoPro as you can shoot some amazing cliff-jumping videos!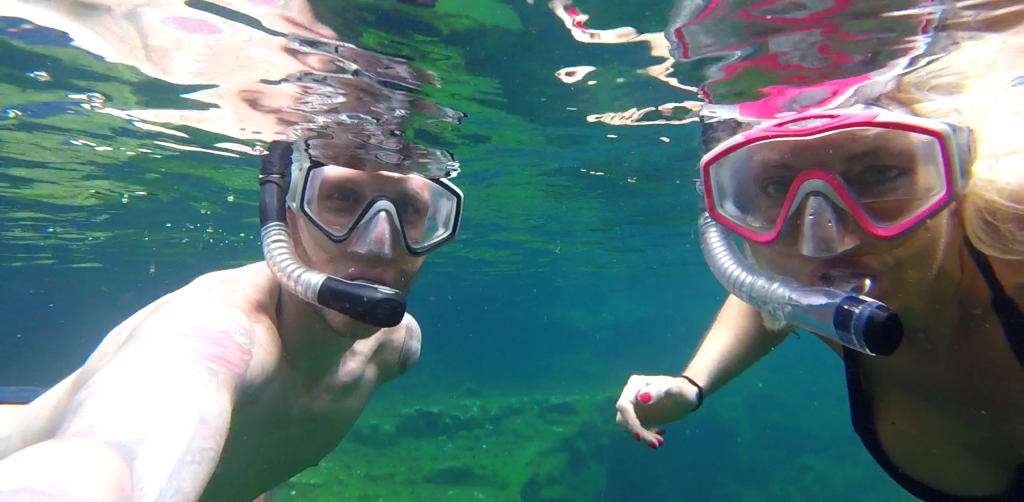 And the adventure isn't over yet.
Stay posted for chapter 5 where the adventure continues at Xel Ha and Coba.