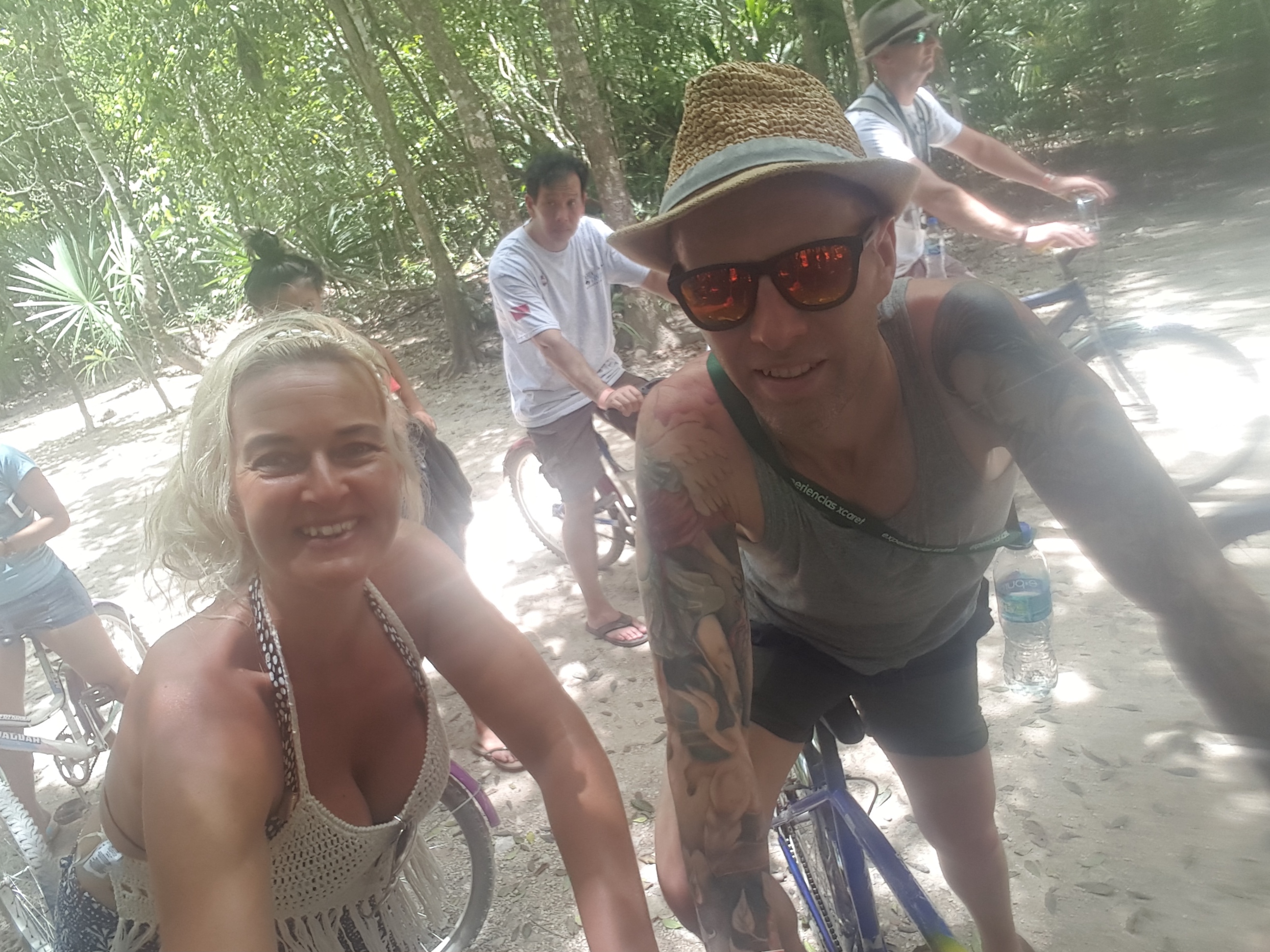 The adventure keeps on coming for competition winner, Alan Bailey, as his Mexican adventures rise to the next level, literally, as he climbs Coba pyramid and feels the thrill at Xel-Ha adventure park. Sit back as he reveals all. 
Adventure calls again
Water adventure parks are a big part of Mexico and there are a few big ones to choose from, including Xplor, Xcaret and Xel-Ha. We decided to book our adventure park excursion coupled with a Coba tour and arranged it all before we left the UK so we didn't have to sort it all out in Mexico. We weren't sure which to choose but Xel-Ha was definitely a great decision and well worth experiencing. The park is massive with a huge selection of restaurants and enormous individual attractions scattered over a vast area of land.
Handy hint: Although did Xel-Ha as part of a day tour to Coba, I'd recommend spending a whole day there as there's so much to get up to.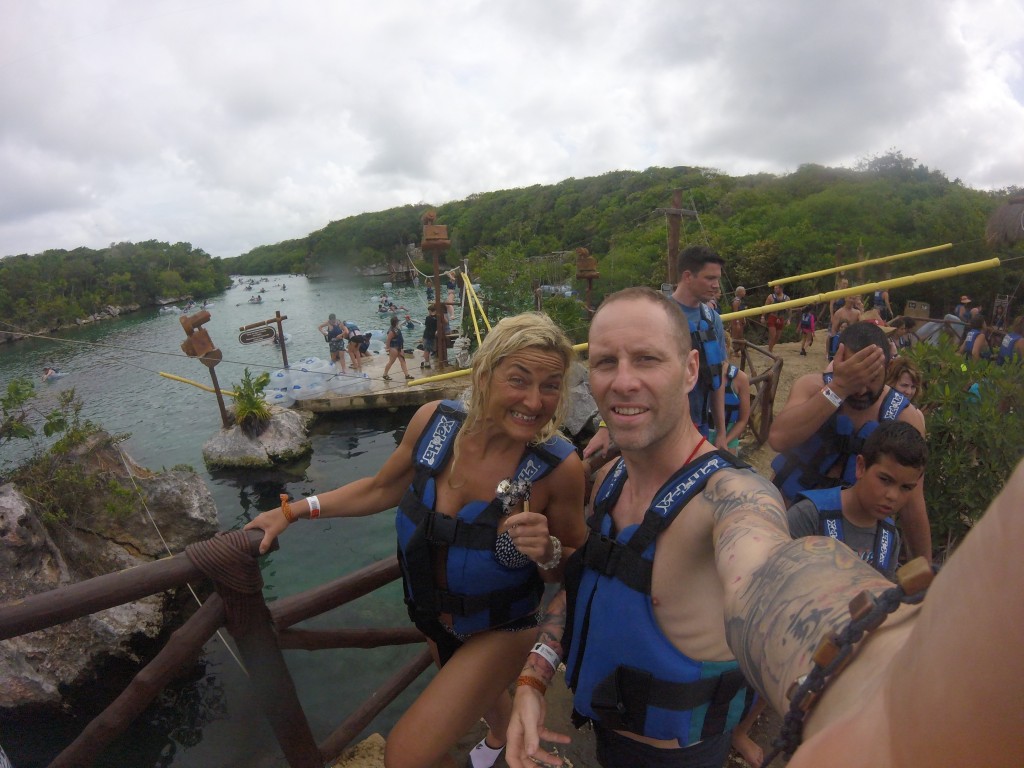 Xel-Ha
As soon as you enter Xel-Ha the number of buses driving through the entrance and holidaymakers walking through the doors makes you realise its size. Hundreds! That said, the park is so big and there is so much to see that it never feels crowded. It's really well marked out and the professionalism across the site is on par with any theme park back home. Activities include white water rafting and huge zip wires into the fresh water lakes. The zip wires were on the top of our list, along with some more cliff jumping. Xel-Ha didn't disappoint with zip wires galore providing endless laughs as we crashed into the water at the bottom.
We arrived at Xel-Ha around lunchtime so it was a good thing that we were spoilt for choice as we were pretty hungry. The buffet restaurants are incredibly decorated with literally every type of food you can think of! Once fuelled up, we headed straight back into the park and enjoyed the rest of our whistle-stop tour making the most of as many of the attractions as possible. We'd definitely head back to Xel-Ha and make a whole day of it.
Top tip: Don't worry about staying fuelled throughout the day, there's a huge range of cuisine for you to take your pick from.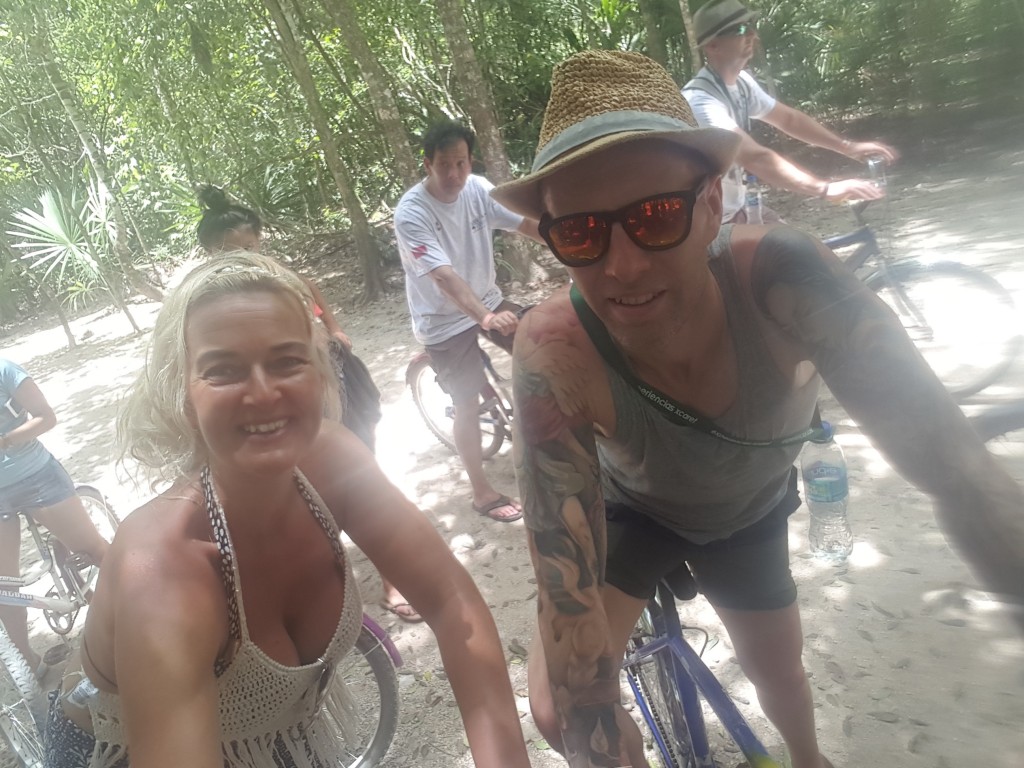 Coba
We were particularly looking forward to Coba as you can still climb the pyramid. The coach journey was only a couple of hours from Now Jade Riviera Cancun so after an early start we arrived at Coba ready to see what it was like, especially as we'd visited Chichen Itza a few days before. I can honestly say the difference between Chichen Itza and Coba are night and day, in a good way. Coba is an authentic, un-commercialised site. Whilst it may not have some of the polish of Chichen Itza, it certainly has charm. You almost feel as if you've stumbled upon something no one else has seen when you walk around. The tour guides were second to none and their knowledge of the Mayan culture was amazing. It really added another layer to the excursion. When you get into Coba you are given a mountain bike to travel around the site on as it's so vast it would take ages to walk around. You stop along various points of the track to hear the significance of that particular part and then continue cycling along. After about 20 minutes cycling you enter a large clearing where the main attraction is nestled like a giant amongst the tree canopy. The Coba pyramid. It really is a sight to behold, towering above the huge trees around it. You get a sense of it's significance in the Mayan landscape just from the forest floor and that's before you've even begun your ascent.
Top tip: Coba and Chicken Itza are two completely different experiences, make sure you check out both.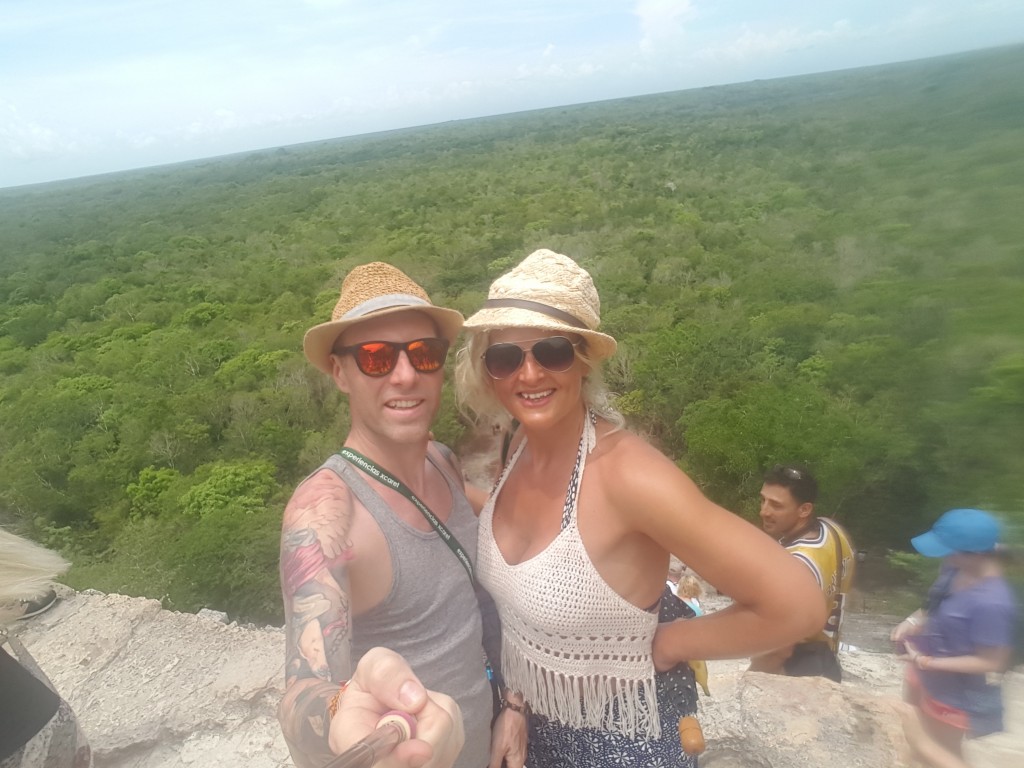 The ascent
Now climbing Coba pyramid was an experience in itself. It was no easy feat with each step barely big enough for a child's foot. There was an element of thrill-seeking that just added to the excitement and fun of the landmark. Once at the top you get a real sense of just how big this pyramid as you look down at the incredible landscape below. It towers way above the surrounding trees and you can see for at least 50 miles in any direction from the top. Once we'd enjoyed the views from the top and shot some obligatory selfies, we started the descent which was equally thrilling. The whole Coba experience became one of the highlights of our Mexico adventure.
Top tip: Coba is a definite must!
Keep following Alan's adventures as he tours through Tulum and Isla Mujeres.