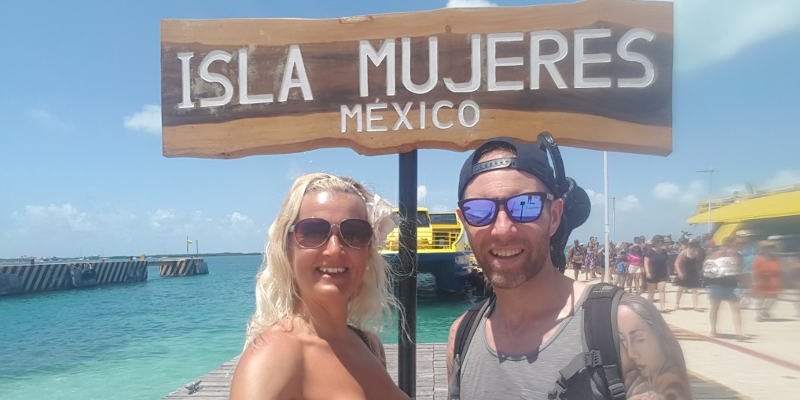 This time, competition winner Alan Bailey discovers another two prime selfie taking hot-spots: Tulum and Isla Mujeres. Head this way for an inside look at some more of Mexico's must-see sights including endless fun with a golf buggy!
Tulum
Tulum is another absolute must-see if you're in Mexico. There're various tours and excursions to discover, but we found the easiest (perhaps more exciting) way is to just catch a bus and get off in Tulum. The site really is an amazing place. It's just that little bit smaller than Chichen Itza and you can get a lot closer to the structures. As always, the official tour guides are full of useful information about the history of the site. All of the buildings have been restored and protected and the views from the cliff are amazing. The photo and selfie opportunities are endless!
Handy hint: If it's too hot, you can take the steps down to the beach and have a dip in the ocean to cool down.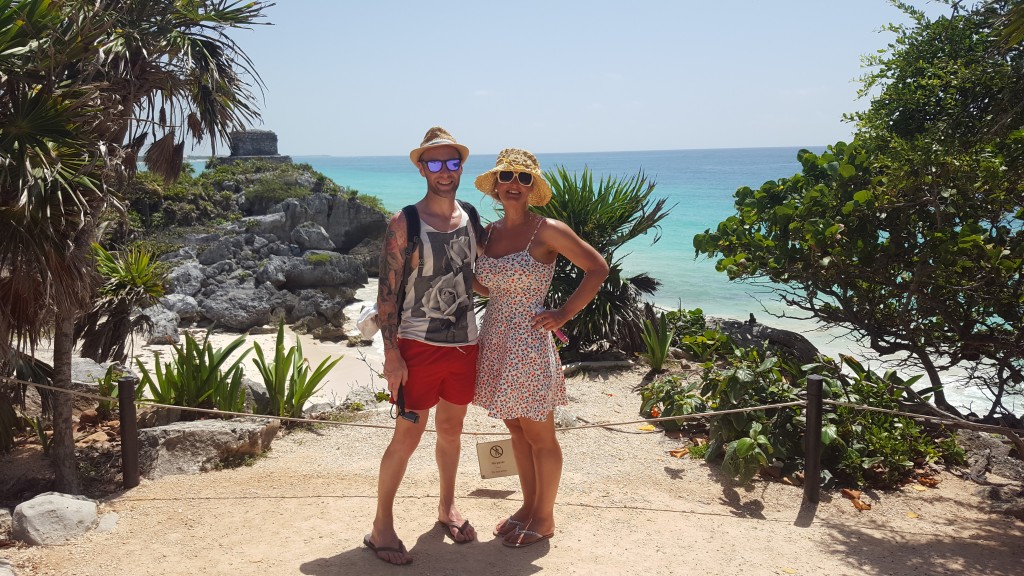 Isla Mujeres: the crossing
Isla Mujeres, what can I say? This is a real gem just off the coast of Cancun. I'd read reviews for this little island and they certainly weren't wrong when they said it's a great day out. Isla Mujeres doesn't really feel like any other part of Mexico. The day started with an ADO bus journey into Cancun and then a quick taxi to one of a few options for the ferry crossing. There's loads of info on TripAdvisor for top tips about which ferry to catch. Once on the ferry it's only a 20 minute crossing where you can gaze back at the Cancun coastline and get an idea for just how big the Cancun hotel strip is. Spoiler alert: it's huge and stretches as far as the eye can see.
Handy hint: Relax onboard the ferry with a flamenco guitarist showing his skills, he was pretty entertaining!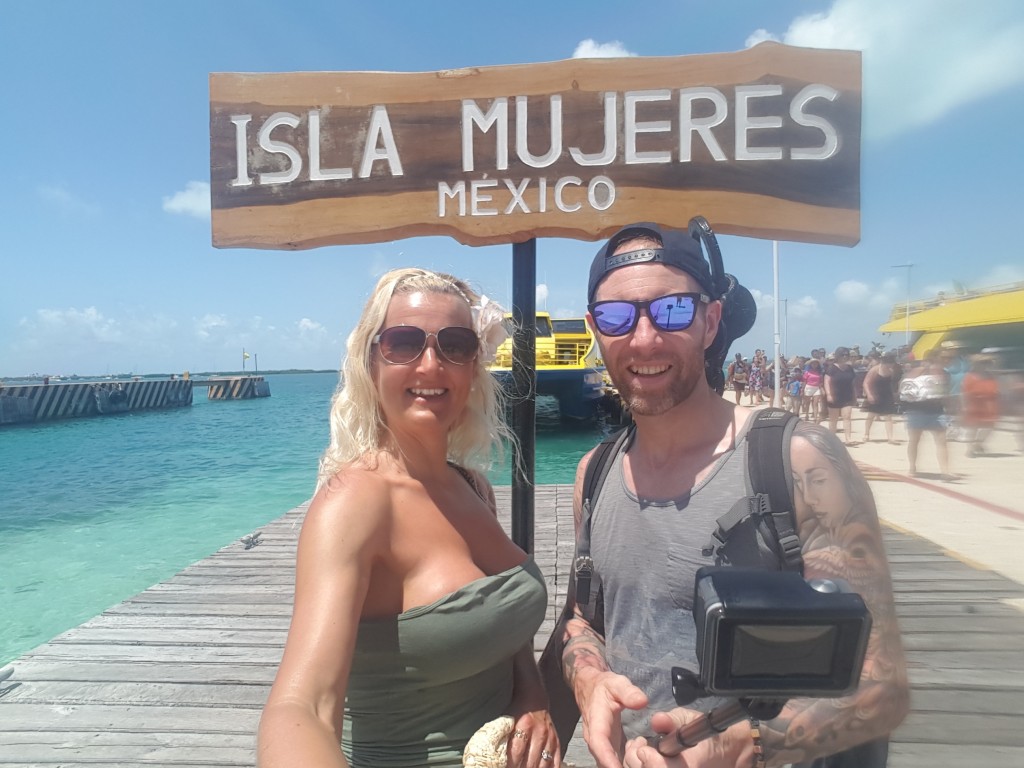 Isla Mujeres: getting around
Once you pull into Mujeres it gets really busy really quick. It's a hive of activity with street sellers and people galore. The one thing you have to do is hire a golf cart. With the island being so small, cars aren't a practical way for tourists to get around so by hiring a golf buggy for the day you can explore the island to your heart's content. Or, if you're feeling particularly energetic, you can hire a mountain bike instead.
Handy hint: Remember to take your driving license if you're looking to hire a golf cart and you are good to go.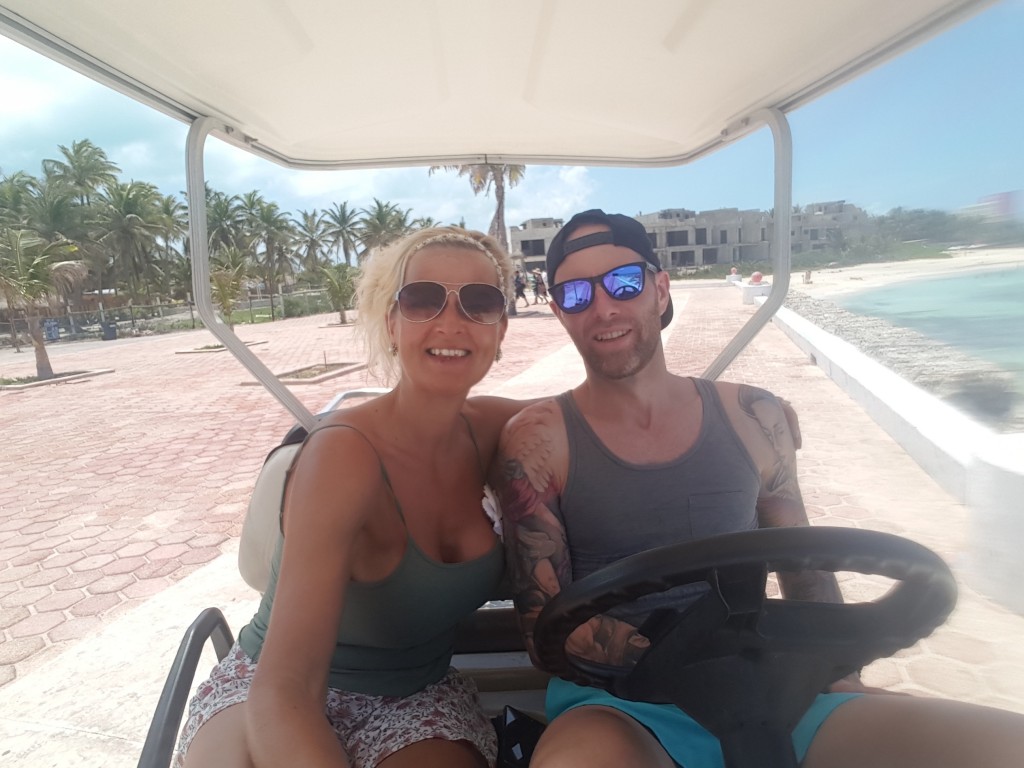 Isla Mujeres:
Isla Mujeres is made up of stunning coastline on the east and south with views of the ocean to die for. You then have the hustle and bustle of the west coast beach home to all of the shops. If you ride down to the south tip of the island there's a lovely café to chill out at for an hour or so that has panoramic views of the island. Fully refreshed, you can simply just spend the afternoon exploring, taking in the scenery or by getting involved in the many ocean-based activities on the island.
Handy hint: Isla Mujeres really is a great day out and well worth doing if you are in Mexico.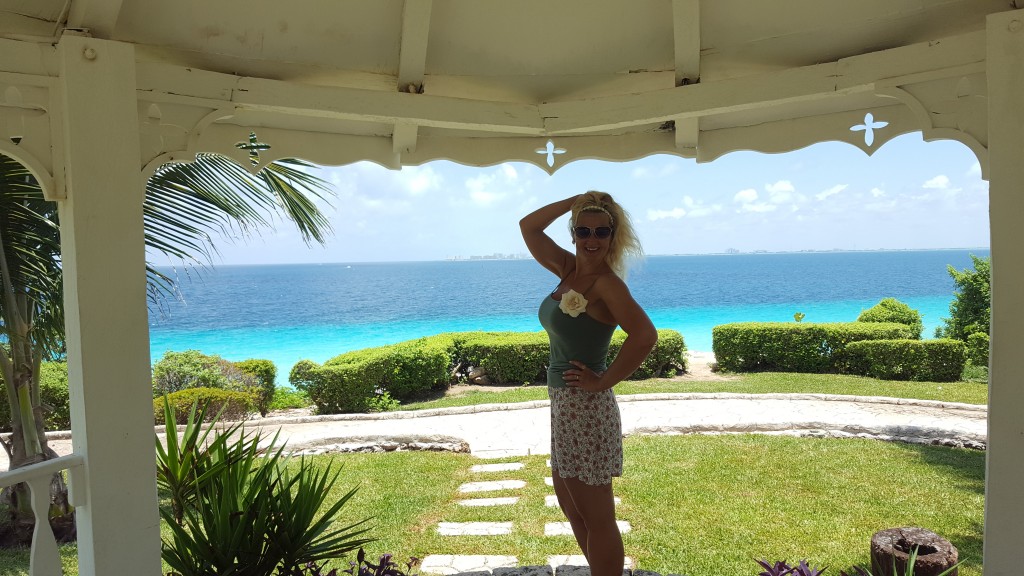 Video round-up
All we can say is that Mexico truly is a stunning place. We love to travel and rarely return to the same place twice, but Mexico is somewhere we'd love to visit again. We had such a great time at Now Jade Riviera Cancun and as there's so much to do in Mexico. Even though we packed our holiday to the brim, we really only saw a fraction of this great country. Thank you Blue Bay, we'll definitely be back soon.
In the meantime, enjoy a video round-up of our adventures.