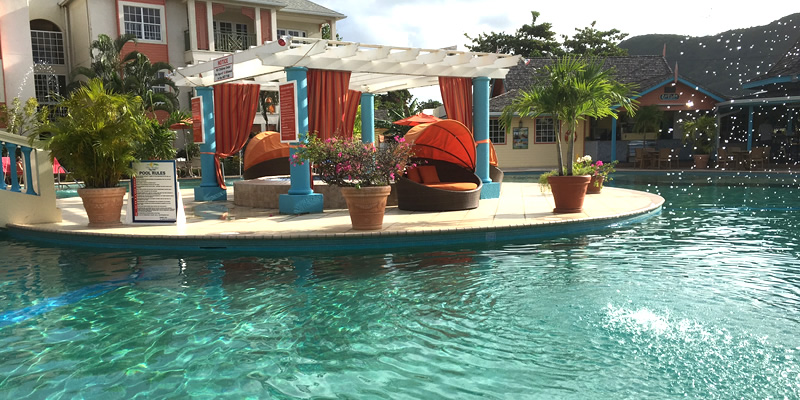 Bay Gardens Resorts have something for everyone. Comprised of three individual resorts; Bay Gardens Inn, Bay Gardens Hotel and Bay Gardens Beach Resort & Spa they're set within close proximity of each other in Rodney Bay, a prime spot for getting out and exploring the wonders of St Lucia.
Here's all the juicy intel on the Bay Gardens Resorts.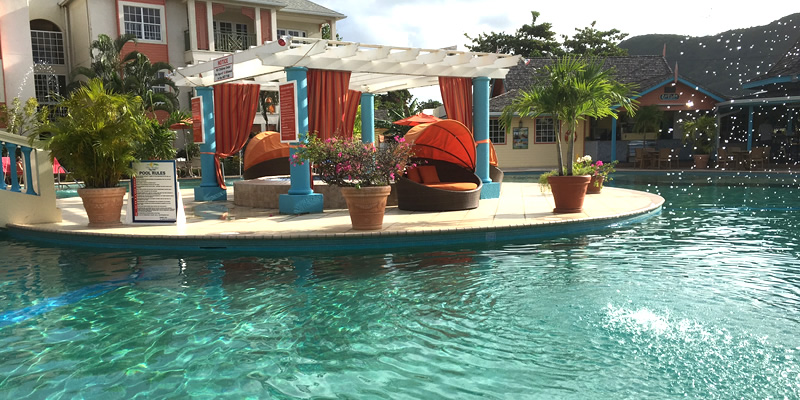 Fast Facts
• Choose from 3 Bay Gardens Resorts; Bay Gardens Inn, Bay Gardens Hotel and Bay Gardens Beach Resort & Spa, all within walking distance of one another and in the popular Rodney Bay area.
• Bay Gardens Inn and Bay Gardens Hotel are inland, close to shops and restaurants, whereas the Bay Gardens Beach Resort & Spa is located on Reduit beach, arguably the best beach in Saint Lucia.
• All Holidaymakers staying at any of the Bay Gardens resorts receive six 1-hour passes to Splash Island, a floating inflatable water-park anchored just off the beach. Think Wipeout meets Ninja Warrior floating in the Caribbean sea.
• Bay Gardens Beach Resort & Spa is a boutique resort, placing you just steps from the golden sand and beautiful sea from wherever you are on resort.
• Choose your board basis from bed & breakfast to all-inclusive and make the most of the in-house restaurants at all Bay Gardens resorts.
• Get adventurous with free non-motorised water sports for all.
• Tie the knot with unique wedding packages from each Bay Gardens resort. Choose from a range of locations, all with the helping hand of an onsite wedding planner.
• Indulge in premium branded drinks and premium foods such as high quality steaks and fresh lobster at no extra cost when staying all-inclusive.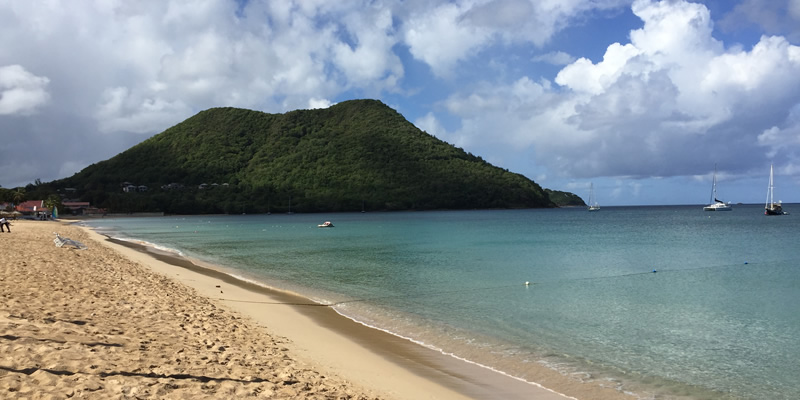 Top Tips
• Holidaymakers staying at Bay Gardens Inn and Bay Gardens Hotel, have complete access to the beach facilities and water sports at Bay Gardens Beach Resort & Spa.
• Jump on the regular complimentary shuttle bus between the resorts, or enjoy the short 10 minute walk.
• Friday night is street party night with the famous and authentic 'Jump Up' taking place on Dauphin Street in Gros Islet, just minutes north of Rodney Bay in a cab. This is a genuine street party for locals and Holidaymakers alike, just off the doorstep of the Bay Gardens resorts.
• Venture out and discover shopping and nightlife literally outside the front gate of Bay Gardens Inn and Bay Gardens Hotel.
• Make the most of the Bay Gardens' unique dine around facility. When staying all-inclusive, you can dine out of the resort at selected, approved, and high quality local restaurants up to three times in a 7 night stay. There are plenty of restaurants to choose from too, I tried the local 'Spice of India'.
• Bay Gardens resorts are great for weddings. A fantastic location with lovely accommodation and access all Bay Gardens Resorts letting you meet all wedding guests' budgets.
Get Involved
If you'd like to try the Bay Gardens Resorts for yourself, push this bright orange button or chat with us in the comments below.