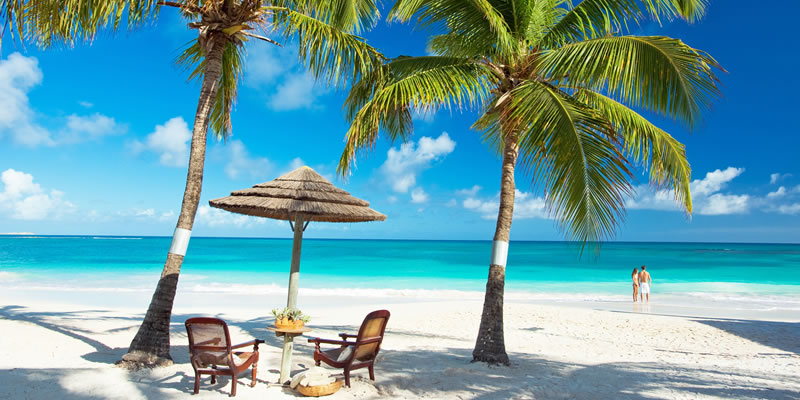 Much-loved for its 365 beaches, one for each day for the year, Antigua has stolen the heart of Holidaymakers far and wide. Powder-fine white sands, cerulean seas, and an authentic Caribbean warmth form its triple-pronged approach to fully satisfying Holidaymaker's wanderlust time and time again. That's before looking below the surface to the thriving underwater life, colonial history, and mastery of the finest sunsets known to mankind.
So, let's delve a little deeper into Antigua to highlight 3 boss-level resorts.
Galley Bay Resort & Spa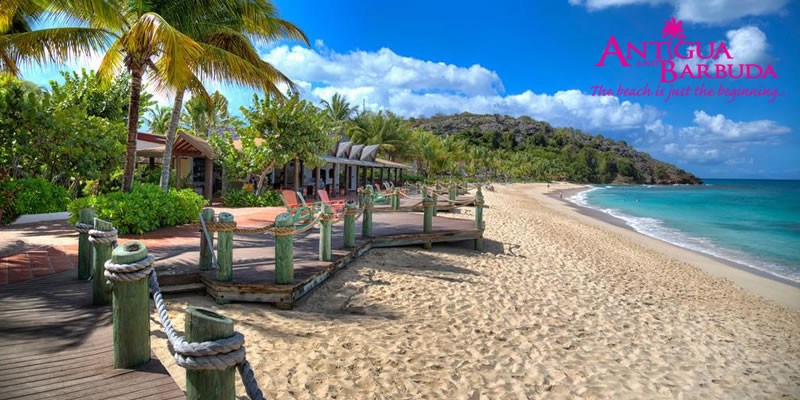 In a nutshell: an intimate Caribbean hideaway
Immerse yourself in a luxury adults-only retreat nestled in 40 acres of lush, tropical gardens. At Galley Bay Resort & Spa a three-quarter-mile stretch of fine white sand unfolds before you, encasing Galley Bay an azure seascape. Rest in the solitude of a palm tree's shade, stretch out in the dazzling salt-infused ocean, or make a splash with complimentary non-motorised watersports.
Distinctive Gauguin cottages thoughtfully dotted along the beachfront form an intimate Caribbean hideaway and fill every day with stunning beachfront views. Treat your taste buds to delicious cuisine served in 3 open-air restaurants, from laid-back beachside dining to romantic candlelit dinners for two. Galley Bay naturally splices sophistication and beauty into every breath of your luxury Antiguan escape. This holidaymaking philosophy has not gone unnoticed, seeing Galley Bay named among the 'Top 100 Resorts of the World' and 'Top 10 Best Resorts for Romance in the Caribbean' firmly characterising Galley Bay as one of Antigua's finest gems.
7 nights all-inclusive from only £2,753pp
Learn more › | Request a quote ›
Hawksbill by Rex Resorts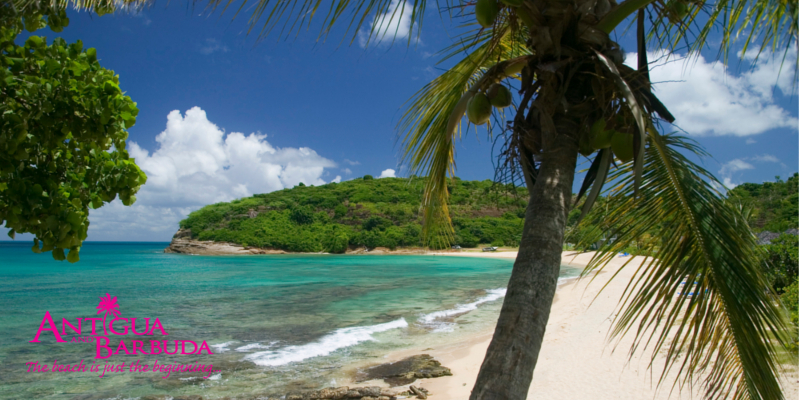 In a nutshell: an affordable beachfront escape
Hawksbill by Rex Resorts is a beach-lovers paradise, setting not just one but four secluded beaches on your doorstep. The family-friendly, boutique resort sits nestled into the hillside offering an idyllic sanctuary from the day to day. Sip your favourite tipple as you soak up postcard-perfect views over Seagrape Beach, revitalise your senses in the Wellness Centre, or plunge beneath the cool Caribbean waves. Let the whole family taste Antiguan life with family-friendly facilities leaving you feeling right at home.
Dine at a choice of two restaurants offering a range of cuisine, taste sizzling, smoky flavours from the beach barbecue and fill your ears with the sounds of local evening entertainment at Tamarind Bar to the accompaniment of panoramic sea views. Soak up everything Antigua has to offer and keep your bank balance happy too with Hawksbill by Rex Resorts. Once you arrive at Hawksbill by Rex Resorts you'll never want to leave.
7 nights all-inclusive from only £1,007pp
Learn more › | Request a quote ›
Pineapple Beach Club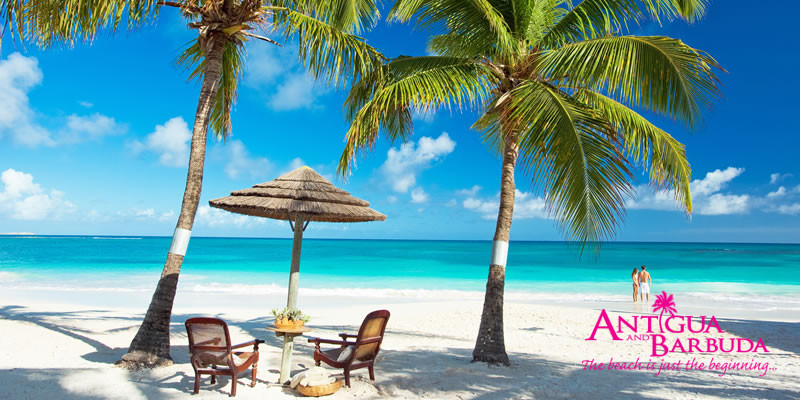 In a nutshell: a laid-back all-inclusive, adults-only getaway
Famed for being the most laid-back all-inclusive in Antigua, the much-loved Pineapple Beach Club greets you with a brilliant quarter-mile arc of Antigan sand alluring the most discerning Holidaymaker. Answer the calls of two freshwater pools glistening invitingly under the sun's rays, snorkel beneath the waves feasting your eyes on a plethora of dazzling colour, or jump on-board Hobie cats leisurely waiting to be sail you into the sunset. Feel energised on Pineapple Beach Club's two tennis courts or unwind with a premium treatment in the spa, whatever your holiday agenda, Pineapple Beach Club will happily oblige.
The newly refurbished Pineapple Beach Club offers the finest accommodations home to ocean views, in-room mod cons and fine Antiguan hospitality. 5 mouthwatering dining options, 3 bars and free non-motorised watersports are at your disposal. Pineapple Beach Club's prime location sees you a stone's throw away from the beautiful Devil Bridge National Park, landing a wealth of adventures at your fingertips and satisfying your wanderlust with Antigua's finest offerings.
7 nights all-inclusive from only £1,751pp
Learn more › | Request a quote ›
It's time to let that Carribean vibe permeate through your bones as Antigua's vistas ignite your senses. If Antigua has stolen your heart, let us know in the comments below, or have a push of that bright blue button to find out more.