Be Among the First to Enjoy the Butler-Service Luxury of TRS Coral Hotel – The Royal Suites by Palladium
Surrounded by idyllic beauty, ancient Mayan ruins and some of the best beaches in the world is an all-new luxury concept cradled in one of Mexico's most captivating settings. Lounge on virgin beaches soaking in captivating views from every angle as your personal butler offers you a refreshing drink and enjoy the adults-only delights of a new and exclusive resort built just for you. Meander through private beach clubs or enjoy 24-hour room service as TRS Coral Hotel – The Royal Suites by Palladium pampers you into serenity with its top-of-the-range services and amenities.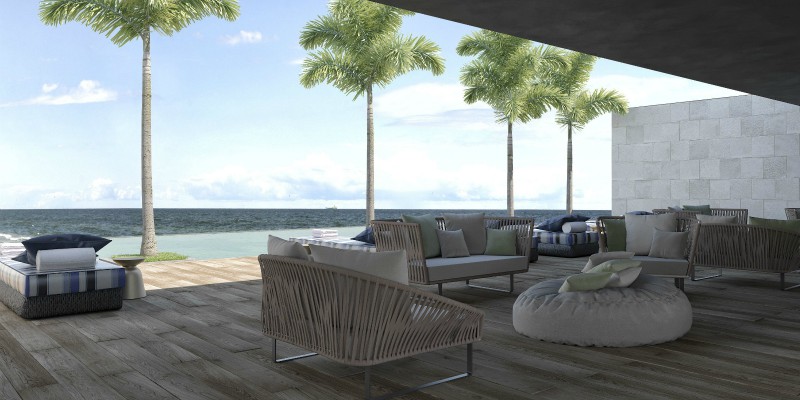 Pampering Serenity
A paradise in the heart of the Costa Mujeres, TRS Coral encapsulates the unique atmosphere of a VIP boutique hotel within the confines of a resort that pushes the boundaries of a reinvented all-inclusive concept. Built using sustainable building materials, there is a passionate commitment to the protection of native species that seeps through into every aspect of resort life. Just half an hour away from Cancun but a world away from the hustle and bustle of the crowds, the resort tempts and teases with live gastronomic shows and a VIP treatment in all areas leaving you to enjoy the top-of-the-range facilities and amenities available to you.
Indulgent Accommodations
Soak in the blissful Caribbean sun from the privacy of your own room with a tranquil balcony or luxuriously furnished terrace as standard and hydromassage tubs that allow you to sink into serenity as you wash off the day's adventures. Alternatively, cool off in refreshing waters straight from your room with TRS Coral Hotel's swim-up suites, allowing you to take a dip whenever the mood takes you, without leaving the serenity of your room.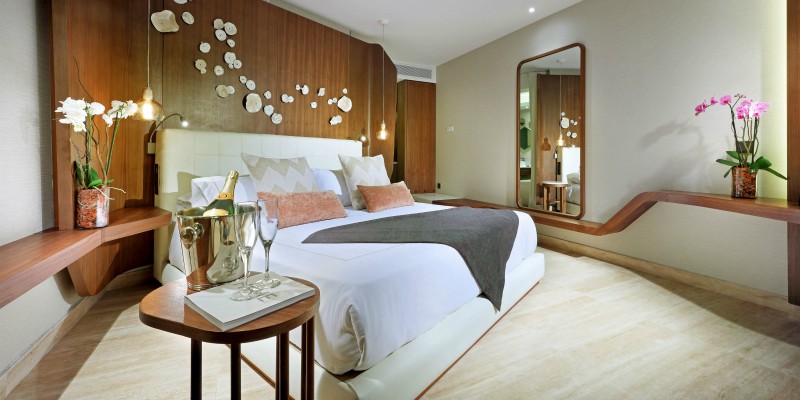 Dedicated Butler Service
A resort committed to first-class guest service, the TRS Coral Hotel – The Royal Suites by Palladium goes above and beyond with your very own butler to pamper and delight as they care for your every whim. From welcome cocktails before they whisk you away to your private sanctuary, to actioning your accommodation preferences to the letter, your luggage and more will be taken care of by your own dedicated staff. Experience true tranquillity with dinner reservations, tour bookings, property activities and spa treatments all organised for you as you sample your favourite tipples pool or beach-side and savour lunch served by your butler without ever having to move a muscle. With packing and unpacking services included there is no limit to the personalised services provided in-resort.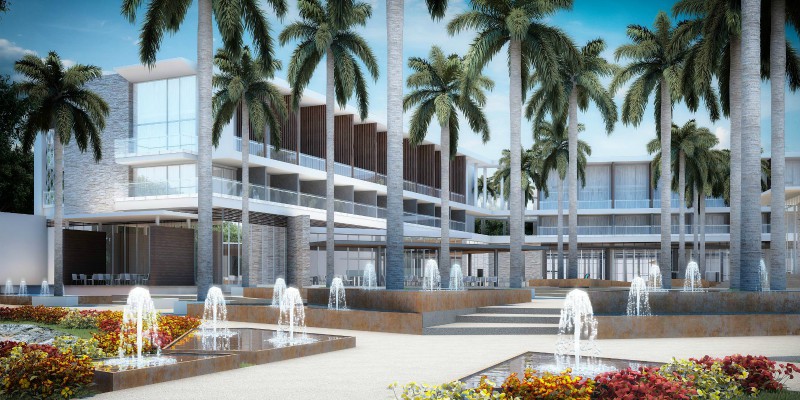 Discover TRS Coral Hotel – The Royal Suites by Palladium for yourself as you enjoy its dedicated butler service and heart-stopping sights. Click the button below to find out more about TRS Coral. Or, click here to discover more Mexico  escapes.

Discover TRS Coral Hotel – The Royal Suites by Palladium from just  £1,277pp