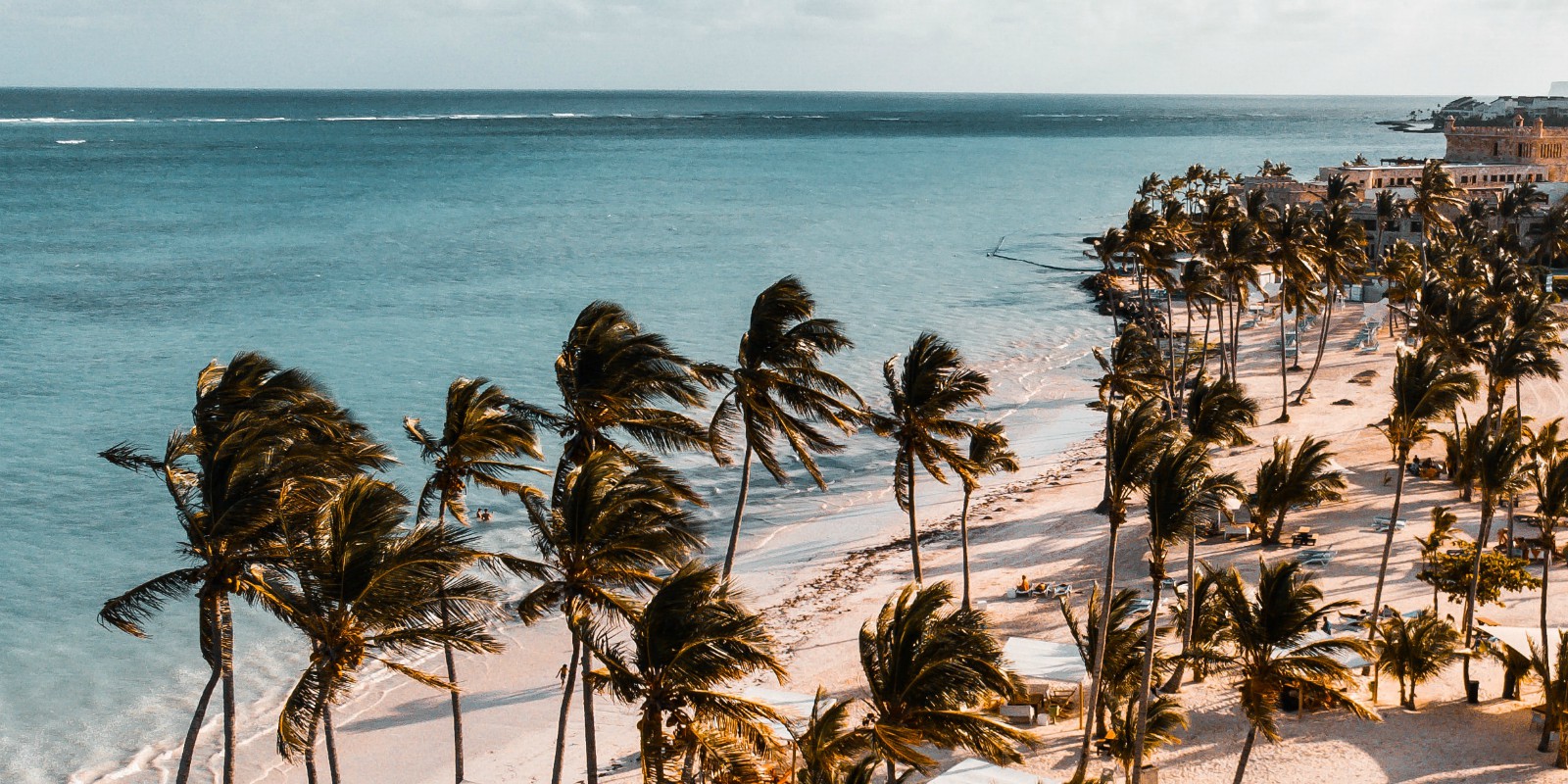 Jetting off to the sunny Dominican Republic recently, Online Personal Advisor Melissa got the chance to discover all that Punta Cana has to offer. Read on for everything she experienced with some tips on how to see more on a multi-trip stay.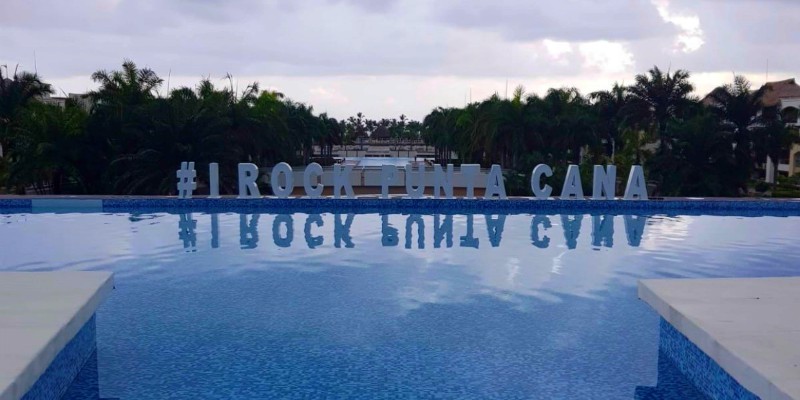 "The Dominican Republic Has it All"
With a slogan to live up to I set off on a week's adventure to explore what the Dominican Republic has to offer. I flew direct with BA from London Gatwick which takes around 9 hours, landing into Punta Cana International airport.
The resorts within Punta Cana are a quick 20 minute transfer after leaving the airport which is ideal after a long haul flight. A fun fact that I learnt while staying in the Punta Cana area was that the flight path into the airport was specially designed to cause no disruption to the nearby resorts which is amazing!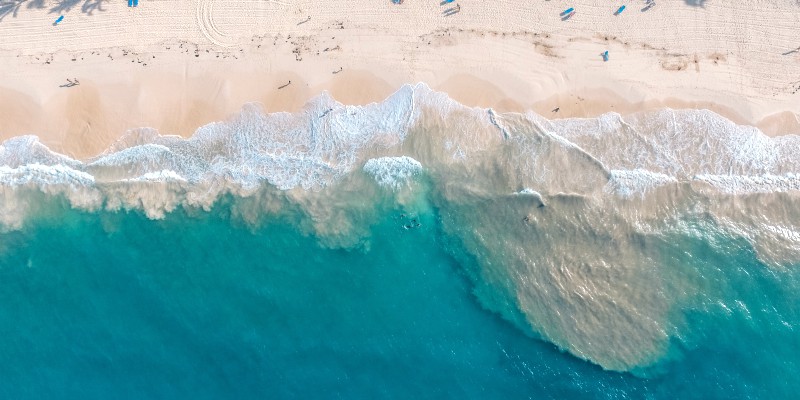 Next Stop – La Romana
After staying for the first couple of nights in Punta Cana we then moved around the coast to La Romana where I stayed at Casa De Campo Resort & Villas for two nights.
Casa De Campo is absolutely breath-taking and is the perfect resort for any traveller! The resort has so much to offer. You could easily stay for 2 weeks and still have plenty to see and do. The hotel is set within the Casa De Campo complex which is set over a massive 7 acres including, villas, a marina, amphitheatre and horse ranch to name just a few! The resort has also hosted its fair share of famous faces including the Kardashians as well as Pitbull having his own restaurant on the complex near to the marina.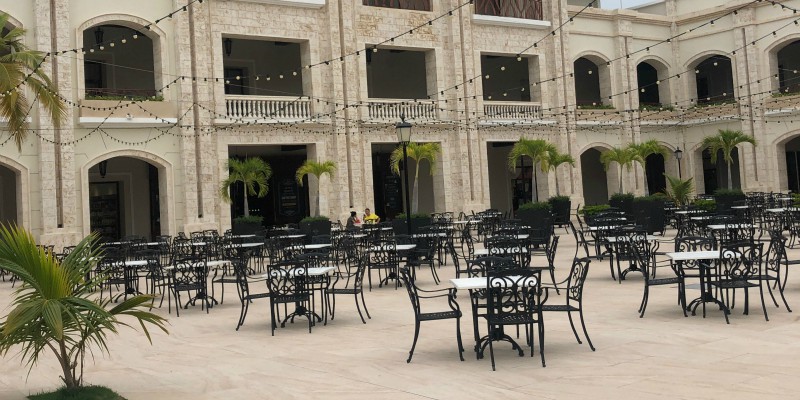 Santo Domingo
Santo Domingo is the capital of the Dominican Republic and has been named as one of the oldest cities in the Caribbean. The old city walls of Santo Domingo only stretch around 1KM so the city is perfect to get out and explore. I would highly recommend the Trikke guided city tour to soak up some of the history and learn about the vast buildings and architecture.
The hotels on offer in Santo Dominigo are very luxurious but are also very in-keeping with the colonial style.
Twin Centre Stays in the Dominican Republic
I would highly recommend splitting your stay in the Dominican Republic by adding on a few extra nights in Santo Domingo. It is such a beautiful city with plenty to see and do and gives a completely different feel from staying in a hotel complex. Santo Domingo is perfect to twin after staying any one of the hotels along the coast from La Romana as it is within 2 hours drive.
If you are looking to add on a few nights in Santo Domingo I would recommend to include a Sunday night so you can go and experience the folk music festival on a Sunday night with live music, street food and some amazing dancing!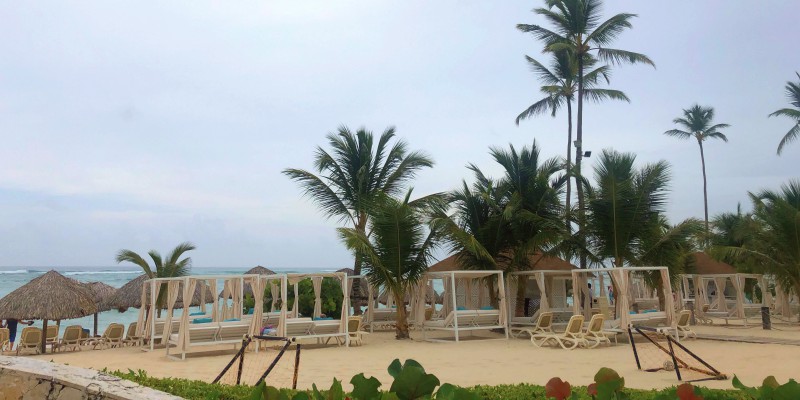 Ready to discover the delights of the Dominican Republic? Take a look at our Punta Cana stays here. Or, click the button below to see more from the Dominican Republic on Caribbean Warehouse.

All our holidays are ABTA & ATOL protected so you can book with confidence.