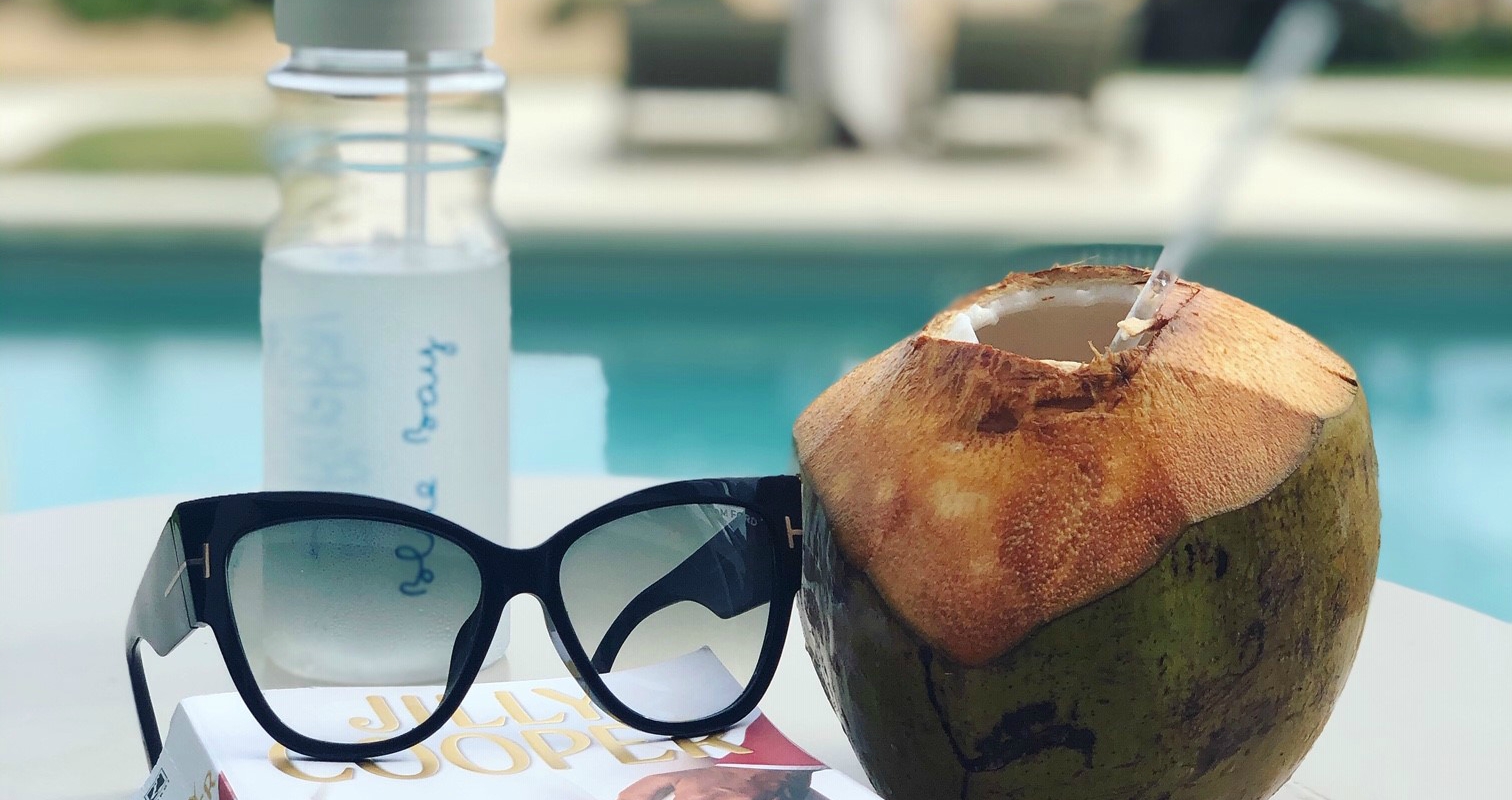 We recently sent amazing Youtuber Tisha Drew Merry and her partner Alan off to check out the sights and sounds of the Dominican Republic. After a 12 hour flight from Zurich our intrepid travellers touched down in Punta Cana and headed straight for their resort, Excellence El Carmen.
Tisha enjoying a coconut water at Excellence El Carmen

She loved the stunning Punta Cana beaches
Now, following a few envy-inducing Instagram snaps, they're back on British soil. So we thought we'd catch up with Tisha and ask her favourite things about the Dominican Republic. Find out what she thought of the trip now.
1. What was the travel experience like?
It was amazing, Blue Bay were ready and waiting to greet us at Punta Cana airport which was fabulous after hours of travelling! There was an executive car waiting to take us to our hotel with drinks and treats inside! We felt super special and well looked after!
2. What was your first reaction when you arrived at the hotel?
Complete shock! It was nothing I could have ever imagined, it looked like we'd stepped into a spa! It was incredibly tranquil, calm and very luxurious!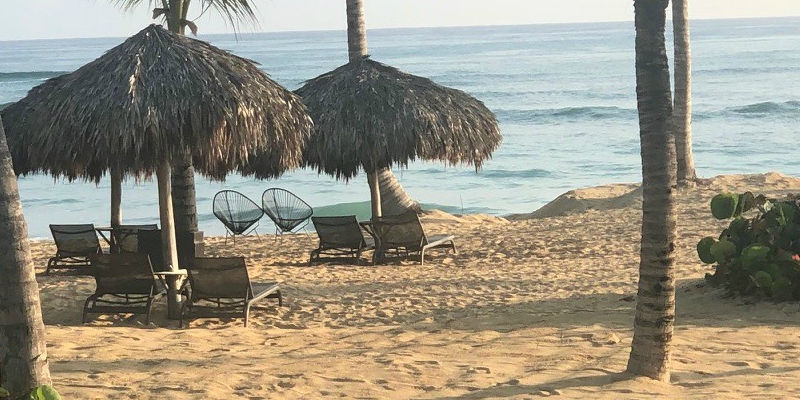 3. What was your favourite restaurant?
Very tough! It was either the Chez Isabel or Spice, both were superb!
4. Favourite meal?
Every meal was incredible! I enjoyed eating a lot of fresh fish – I practically ate it every day. It was beautiful.
5. Favourite drink?
Fresh coconut water in the morning and Pink Champagne as soon as it was acceptable! Hahaha
6. Favourite night?
EVERY night!
7. Who was your most memorable staff member?
Jordy by a mile! He honestly made our holiday! He was attentive, sweet and so kind. He went above and beyond and put a smile on our faces every day! We love you Jordy!
8. What was your best part of the holiday?
When myself and Alan spotted Humpback Whales in the ocean! It was a moment to remember!
9. What was your Blue Bay experience like?
Incredible, they made us feel so special
10. Three words to sum up your holiday
TAKE US BACK!
Get in touch with our travel experts now to get your own Dominican adventure booked in on 0844 644 8351.