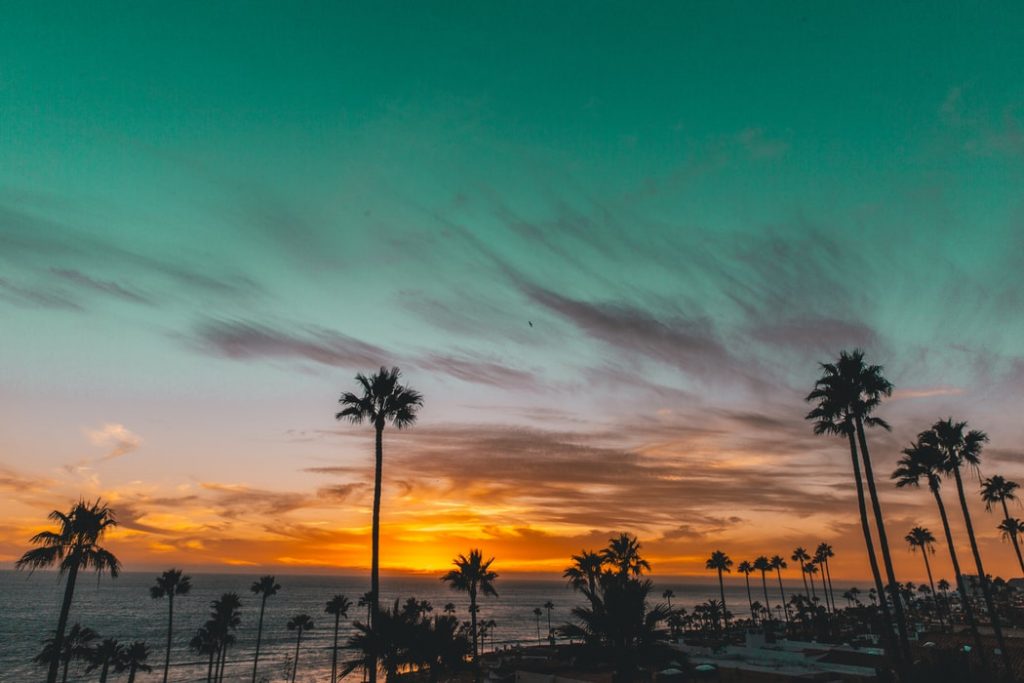 Mexico is a favourite with holidaymaker's the world over. It combines all we know and love about luxury all-inclusive, with an immersive and authentic cultural experience.
Age-old ruins, close-knit communities, vibrant flavours and flourishing wild-life are just some of the elements that make Mexico a holiday kingpin. And of course, a certain favourite tipple…
Keep reading our Mexico Travel Guide to find out all you need to know.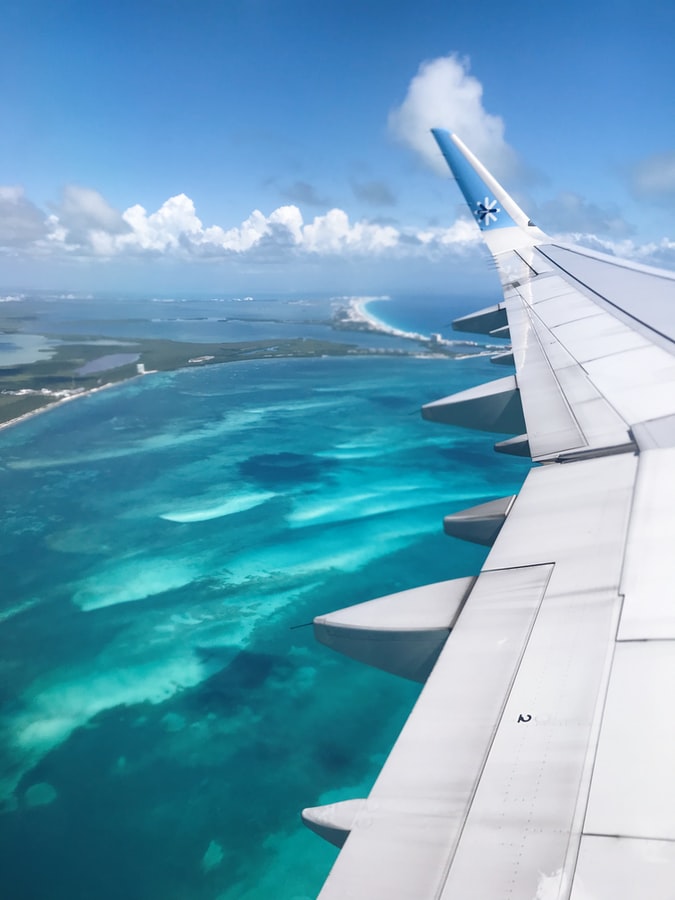 Mexico At a Glance
Best time of year to visit: Year round! November-April is most popular
Capital: Mexico City
Size: 1.973 million km2
Currency: Mexican Peso
Passport & Visa: Tourist Card on Arrival
Main Language: Spanish
Flight Time: Approx 10.5
Time Difference: GMT -6
What are some interesting things about Mexico?
Mexico celebrates all that is colourful and vibrant. It's home to some of the world's best beaches, the most visited archaeological sites, and incredible locations for eco-tourism.
It's unsurprising that it's a second home to countless British holidaymakers. There are things to enjoy no matter what corner of the country you're exploring.
Mexico is made up of 31 states and one federal district, making it the third largest country in Latin America. Influences come from Mayan South America, Spanish colonialism, Caribbean coastal living and American tourism. All of which are embodied in the ethos of the country, and the historical landmarks that still stand.
This cultural medley has awarded us with some of the world's most iconic and significant Mexican traditions and figures. One of the most famous being Dia de Los Muertos, or, Mexico's Day of the Dead. An annual two-day event in November, families spend the days celebrating the lives of loved ones who have passed.
Alongside it's history, Mexican is home to a vibrant ecosystem. Both land and sea alike are ideal for those nature-seekers out there. There are several incredible Ecological Parks and Preserves to choose from, each with excellent activities and beaches, offering a look at rare birds, marine life and more.
In addition to all this, there's spicy and flavoursome Mexican cuisine to enjoy (tacos… yes please!), the rhythmic and romantic Mariachi music to keep you moving, and even exhilarating Lucha libre (masked wrestling).
We could continue to go on and on about what makes Mexico the perfect escape, but let's tell you exactly where you should explore!
Click here to find out more about the Day of the Dead.
Click here to find out more about the music of Mexico.

Did you know? ­­
The three colours of the Mexican flag honour a deep significance for the country and its people. Green represents hope and victory, white stands for the purity of Mexican ideals, and red represents the blood shed by the nation's heroes.
Where are the top sun and sea resorts to visit in Mexico?
Cancun
Oh Cancun, where do we start? Known for vast stretches of beaches, heavenly resorts and an abundance entertainment venues, Cancun is the icon when it comes to Mexican holidaymaking.
The city is the epicentre of tourism, so expect glitz, excitement and activities that will keep you busy from day one. If you're a sucker for the nightlife, then the Hotel Zone in Cancun is must-visit. Complete with modern shopping malls, eateries and nightclubs, you'll be spoilt for choice.
The clubs go all out, with light shows, world-renowned DJ's, complete with acrobats and circus performers. They have everything from sports-focussed bars to chilled out lounges, and restaurants with live music.
But, fear not, it's not all hustle and bustle. The sands that surround the Hotel Zone are endless, with 22 kilometres to play with. On the northern side, you'll find beautifully calm waters. The Caribbean side however can be slightly rougher, but still as enjoyable depending on your preference.
Whatever your choice, be sure to take a dip as you'll find a world of underwater life waiting. One water-excursion you cannot miss the Museo Sabacuatico de Arte, or "Under Water Museum". Featuring hundreds of life-size sculptures under water, it was built to deter divers from the delicate coral reefs. It truly is a must-see.
Riviera Maya (including Playa Del Carmen & Tulum)
Riviera Maya is located on the north-east coast of the Yucatan Peninsula. Here you'll find the extremely popular coastal towns of Playa Del Carmen and Tulum. Rivera Maya is now a far cry from the soporific fishing village it once was, now a hot spot for all that is luxury and elite. It's a firm favourite with holidaymakers and it's easy to see why with the idyllic white sands and glistening cyan waters.
There's plenty of excursions to keep you busy. No Riviera Maya holiday is complete without a visit to the world-famous Chichen Itza. The UNESCO-listed landmark is the most popular of its kind. A complex of Mayan ruins complete with a massive pyramid, known as the Temple of Kukulkan, it's a true sight to behold.
We'd suggest heading to the Xel-Ha or Xcaret Park. Both parks are completely natural, with underground rivers and natural lagoons. You'll get to observe sea turtles, rare species of fish, and much more. Xcaret Park also offers an amazing night show, with a beach for you to enjoy throughout your visit.
A great day trip is Xenses Park, designed to awaken your senses with different experiences throughout your visit. You'll walk through caverns, glide in toboggans, fly like a bird, and cross paths with giants. You'll also get to learn about different ecosystems and animals in the Xensatorium.
If you want to keep the adventure going, head to the cenotes. Cenotes are natural swimming holes found in the caves of Mexico.
Rivera Maya and it's towns are truly great for every type of holidaymaker, perfect for families and couples, as well as those in search of culture, history and exploration.
Cozumel
Take a holiday in Cozumel, and you'll more than likely head home utterly relaxed, with memories of friendly people and spectacular scenery. It's a 34-mile-long, by 11-mile-wide standalone Mexican island, just off of the Yucatan Peninsula. There are beautiful beaches a plenty, and no matter where you are the sea and sand will be close by.
It's a completely different vibe to that of Cancun, with it being largely undeveloped compared to the neighbouring resorts. But that certainly doesn't mean you'll struggle to find things to do.
We'd recommend exploring the San Garvasio Mayan Archaeological Site to get your fix of ancient ruins. It's set in a jungle-like wildlife refuge, so you can combine history and animals for a unique day trip experience. Speaking of jungle, the island is home to expanses of it alongside untouched shoreline and terrain, so you can wander off the beaten path and find hidden gems to call your own.
Snorkelling and scuba diving is incredible in the Cozumel, just off of the islands southwester coast lies the worlds second-longest coral reef system. The Mesoamerican Reef System spans for 175 miles. This, combined with the exceptionally clear waters put the spot high on many divers bucket list.
Los Cabos
Located in the Baja California Peninsula, Los Cabos is a unique mixture of desert landscapes, beaches and mountains and a true sight to behold. The region offers something for everyone, which saw it named as one of National Geographic's must-see places to visit in 2017.
You'll find unparalleled shopping opportunities in the local towns, such as nearby Cabo San Lucas and San Jose del Cabo. Everything from traditional plazas, exotic souvenir shops, and deliciously rustic taco stands, to high-end designers, world-class jewellers and gourmet cuisine.
Cabo San Lucas is also home to the famous stone arch at Lands end and the Museo de Historia Natural de Cabo San Lucas, which displays art, structures and history from the area.
Los Cabos also boasts rich marine life, and many enjoy fishing, diving and other water-based activities throughout their stay here. The truly laid-back style of Los Cabos will ensure you leave relaxed and rejuvenated, trips here are stress-free from beginning to end.
Acapulco
If you love the buzz of nightlife mixed with lazy beach days, Acapulco is the perfect spot for you. Famous for being the playground of the rich and famous, the region boasts luxury and glamour, mixed with fun and excitement.
With powder white beaches, tempting turquoise waters, and temperatures that regularly exceed 35 degrees, it's no wonder celebs like Elvis, Elizabeth Taylor and Frank Sinatra were once regular visitors.
If you can pull yourself away from the beach (and we don't blame you if you can't), there are many places to visit and enjoy.
Why not try the popular La Quebrada, a seaside cliff that is famed for diving shows, day and night? Or, head to Isla de La Roqueta. This island is a popular beach spot which offers snorkelling, kayaking and other water sport options. From here, you can also enjoy excursions, like a glass-bottomed boat tour – pointing out celebrity dwellings, sea life, and the Virgen de los Mares, which is a submerged bronze Virgin statue.
If you want to mix a bit of culture in between cocktails, then visit the Acapulco Historical Museum of Fort San Diego. This is one of the most important Spanish fortifications along the Pacific Coast, with 13 exhibition halls to wander.
Puerto Vallarta
Puerto Vallarta is another one of Mexico's most enticing coastal spots. It's visited by millions yearly, who come to doze on the dazzling sandy beaches, peruse the eccentric shops, eat in the chic restaurants and wander the charming streets and boardwalk. It's cobbled streets, local art, and calm waters ensure your experience here is quaint and calm.
There is also a host of activities to fill your itinerary, Try an ATV Tour, there isn't many places where beaches and jungle meet, so we'd invite you to awaken your inner Indiana Jones and explore the lush tropics!
If your feeling adventurous, try zip lining through the jungles, or how about sailing? Due to the calm clear blue sea, particularly the Bandera waters, it's a perfect spot to explore the sea.
For a taste of history, head on a day trip to the towns of San Sebastian Del Oeste, Talpa and Mascota. Here you'll experience a taste of traditional Mexican culture.
Whether your after a bit of pampering, a crazy adventure, or even a bit of both – this region is a sun-kissed paradise that will entertain and inspire you throughout your entire vacation.
Any more top tips?
Travelling: You will get a Paper Slip upon entering Mexico – make sure you don't lose it and keep it in your passport for when you return.
Toilets: This seems like a funny one, but, remember that the Spanish word for women is "Mujeres", so doors marked with M are for ladies! Not men. Look for door marked with an H (for hombres) or C (for caballeros). Take it from us, it's happened….
Explore: Most importantly – build enough time for it all! There is so much of Mexico to enjoy and explore, so plan your days wisely, and make the most of this beautiful country.
Ready to go?
If learning about vibrant Mexico has got you ready to explore, check out our top offer for Dreams Los Cabos Suites Golf Resort and Spa.
For a limited time only, get exclusive access to a FREE 6 category room upgrade to Preferred Club Junior Suite Ocean View. Plus FREE Spa Treatment, FREE $200 Resort Coupons, FREE Unlimited-Luxury ® Extras + FREE Resort Transfers. Selected Dates apply.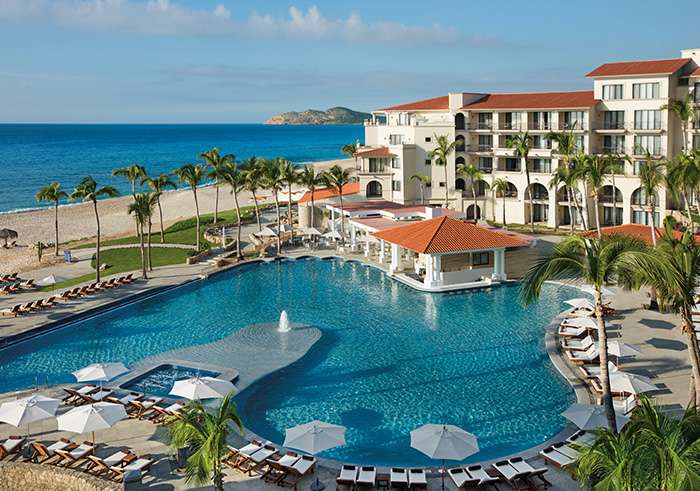 Enjoy the astonishing natural beauty of Los Cabos, mixed with award-winning luxury, mouth-watering food and much more. The resort is brand new, and certified by the Rain forest Alliance of Sustainable Tourism.