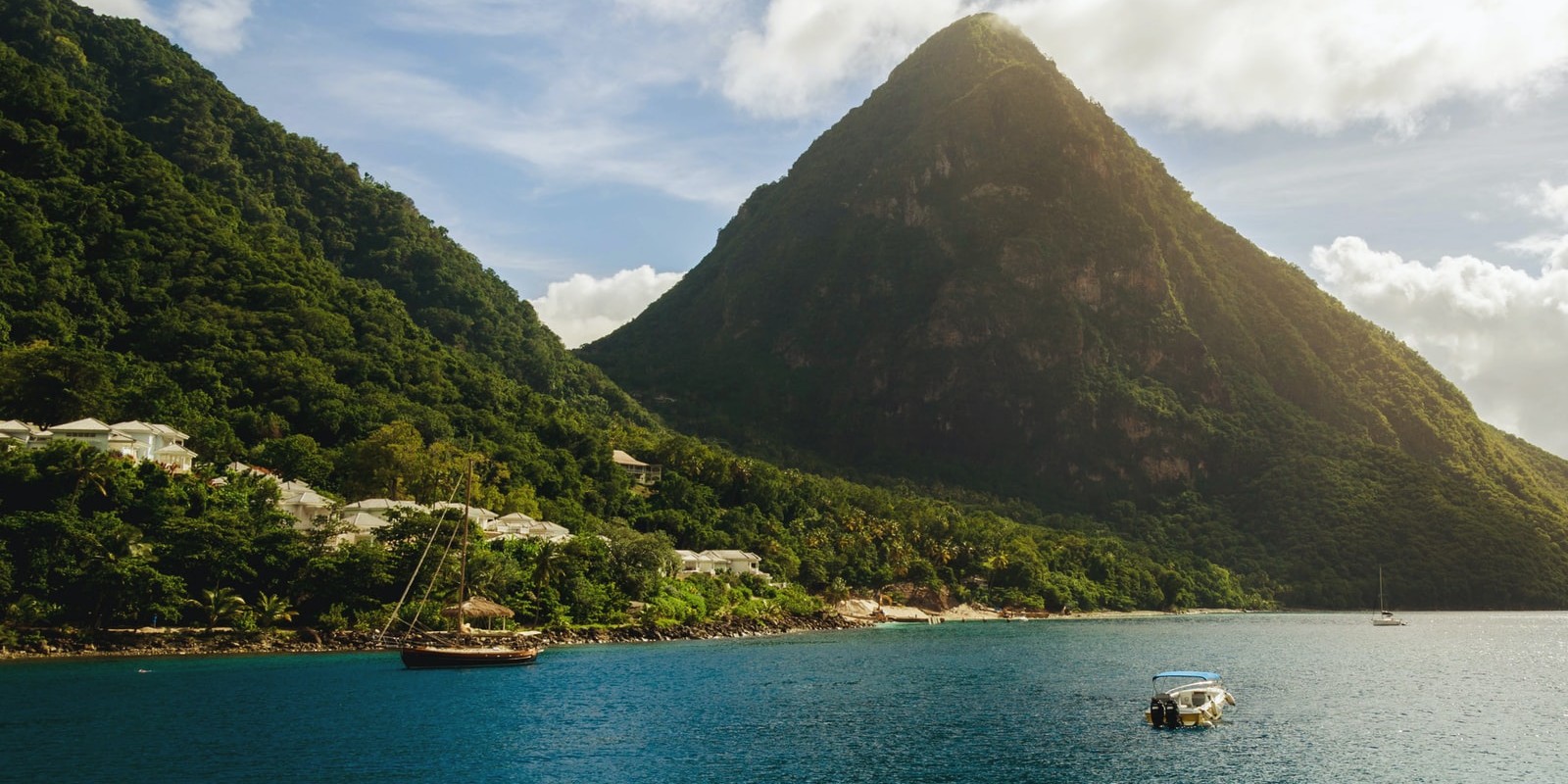 These 13 St Lucia facts will tell you everything you need to know about why we love this little island so much!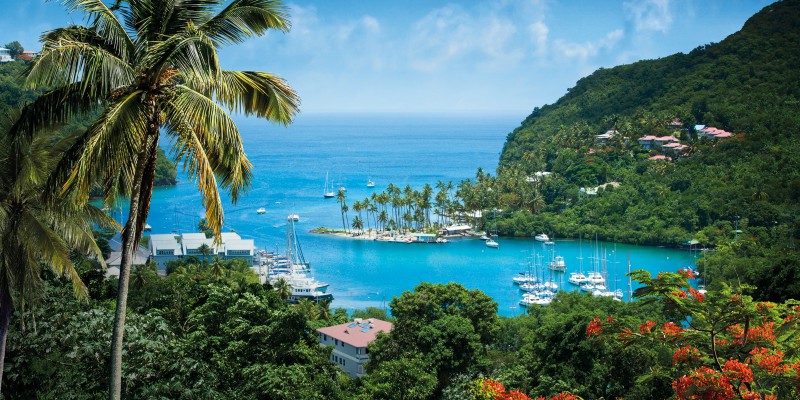 Did you know this island is the most romantic setting in the Caribbean? Our St Lucia facts will have you looking like the brain of… well… St Lucia when the pubs open up again. 
All you need to do now is start thinking of how you can steer the conversation towards Caribbean island trivia. 
---
Find out more about life on the island with our St Lucia Travel Guide.
---
13 St Lucia Facts 
1. St Lucia was the first country to be named after a woman
One of just two countries in the world to be named after a woman (Ireland was named after the Celtic goddess of fertility Eire). St Lucia was named after Saint Lucy of Syracuse. Although, St Lucia is the only country to be named after a historical woman. 
The reasoning behind the name is unclear, what we do know though, is that it was the early French settlers who so dubbed the island after the Patron Saint of blindness and throat infections – Lucy must've been standing at the back when they were giving out patronages.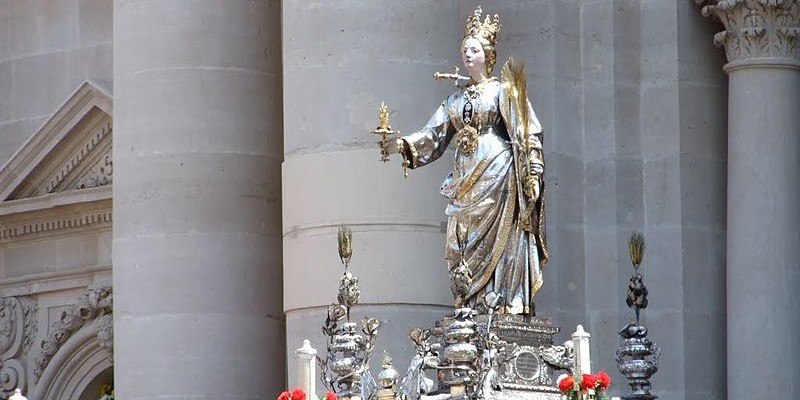 2. The island gained independence from Britain in 1979
Actually known as the "Helen of the Caribbean" after ownership of the island swapped seven times between the French & Britain in the 1800's. It was the Brits who won out in the end, but St Lucia gained her independance in 1979 and became a member of the Commonwealth. 
3. St Lucia is the only country you'll find the Jacquot or St Lucia Parrot
OK, we admit it, you probably didn't have to be Hercule Poirot to decipher where the St Lucia Parrot came from. But this spectacular bird is only viewable on the island and it's actucally the country's national bird.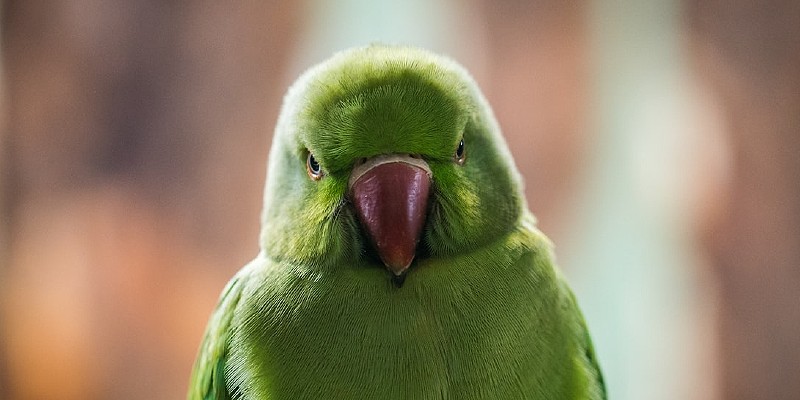 4. St Lucia is home to the Pitons mountain range which is actually a UNESCO World Heritage site 
You'll probably struggle to find a picture of St Lucia without the incredible Pitons being visible. These two mountainous landmarks provide wonderful tourist activities, incredible atmospheric changes for wildlife to thrive and even inspiration for the island's beer.
🔽 Keep reading to find out more about that island brew 🔽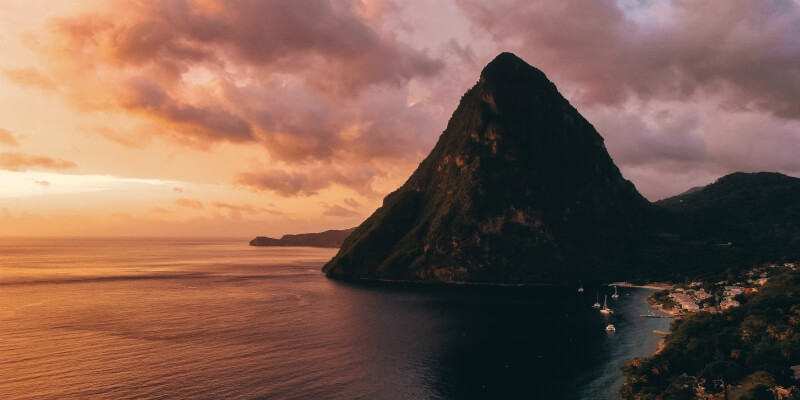 5. It's home to the world's only "drive-in" volcano
There's plenty of volcanic infulence happening all over St Lucia – which is actually where the Pitons came from too. But the Sulphur Springs are warm volcanic pools which pull crowds of tourists from all over the world. 
With regenerative mud baths and plenty of fun activities available, including nature walks and, you guessed it a volcano you can drive around.
Find out more about amazing Sulphur Springs in our St Lucia Travel Guide. 
6. The Roseau Valley in St Lucia is home to 21 different types of rum!
Like many destinations in the Caribbean, rum is big business in St Lucia. The Roseau Valley is home to a gigantic banana plantation and a plethora of distilleries turning sweet sugar cane into delicious rums. 
7. Head out on one of the plantation tours and you'll be able to create your own chocolate bar
Speaking of plantations we can't talk about St Lucia without talking chocolate. The Rabot Estate is one of the more famous cocoa plantations in the country and it even supplies cocoa to brands like Hotel Chocolat. 
Treat yourself to a Rabot Estate plantation tour when you next head for St Lucia and you'll have the chance to create your own confection. 
8. Over 70% of the island is covered in rainforest
Truly a diverse island. St Lucia has it all, from stunning beaches to mountain peaks and most of the country is swathed in lush rainforest.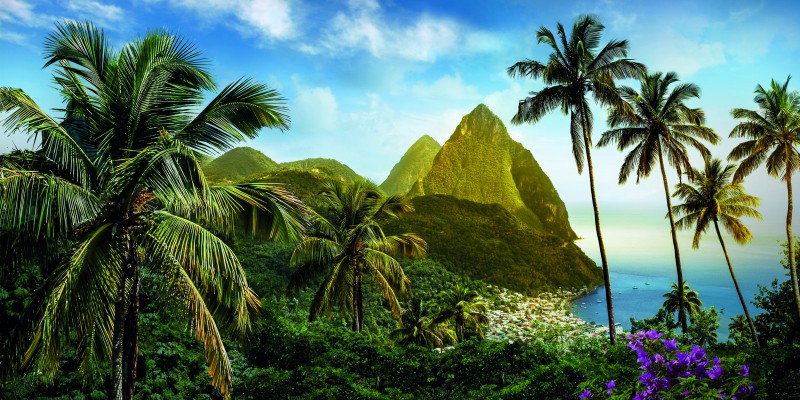 9. Famous pirates Jambre De Bois ("Peg Leg") & Blackbeard visited the island, probably due to all that rum!
It's rumoured that Blackbeard actually buried a few treasure hauls in Vieux Fort, a town in the south of the island. But sadly, this was never verified. Although both vagabons definitely visited the island as there are even stories of Peg Leg attacking Spanish ships from the fotification on Pigeon Island. 
10. There are 180 species of bird on the island 
Scientists have also found six species which are endemic to the island. Making St Lucia and absolute haven for avarian animals. 
11. St Lucia has its own home brewed pilsner called Piton 
Although there's more than enough rum going around in St Lucia, the locals also love a drop of the home brew Piton. Named after the iconic landmarks, the pilsner beer is perfect for keeping cool on another warm island day.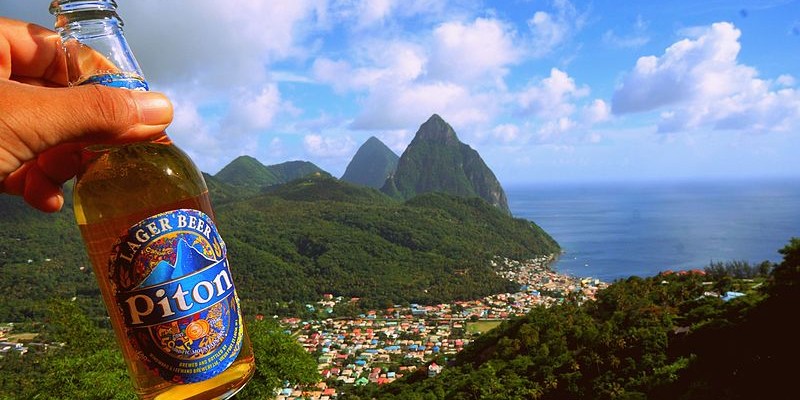 12. The Caribbean island has more Nobel Prize Laureate's per capita than any other country
The country boasts two winners of the esteemed Nobel prize including Sir Arthur Lewis who received the award for economics and Derek Walcott who won the prize for literature back in 1992. 
13. St Lucia boasta a year round average temperature of 27°
That's probably why we love it so much there then…