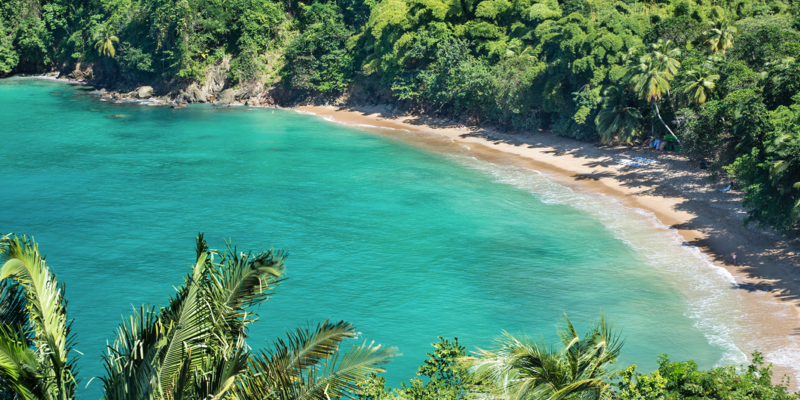 The best beaches in Trinidad & Tobago prove that this place truly has a stretch of sand for everyone to love. But you won't find these places in most Caribbean beach guides.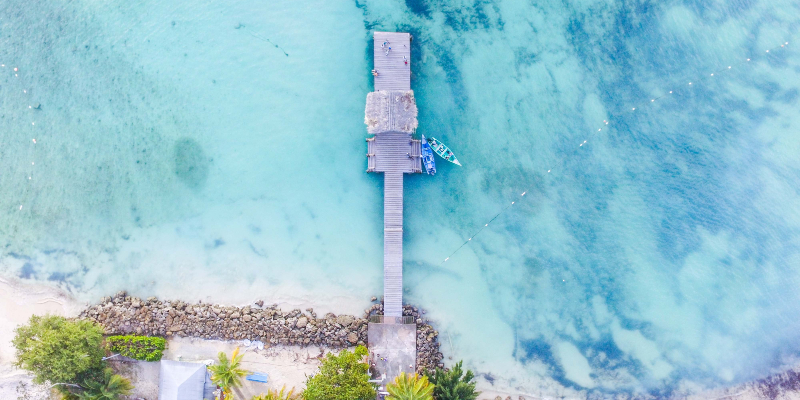 A Beach Lover's Dream
If you've got your Tobago resort sorted, it's time to start thinking about which beaches in Trinidad & Tobago you're going to hit first. You'll be excited to know that the beautiful resorts match their surroundings, so you're in for a treat!
It's been argued that the best beaches in Trinidad & Tobago are, in fact, the pinnacle of the Caribbean too. But, more often than not, they don't place in many online Caribbean coastline countdowns.
With the vastness of shoreline in Trinidad and Tobago it's a surprise that most travellers don't think of these locations when picturing white sands and turquoise seas. But the beaches in Trinidad & Tobago are some of the most sensational stretches of sand around. And we're on a mission to prove it.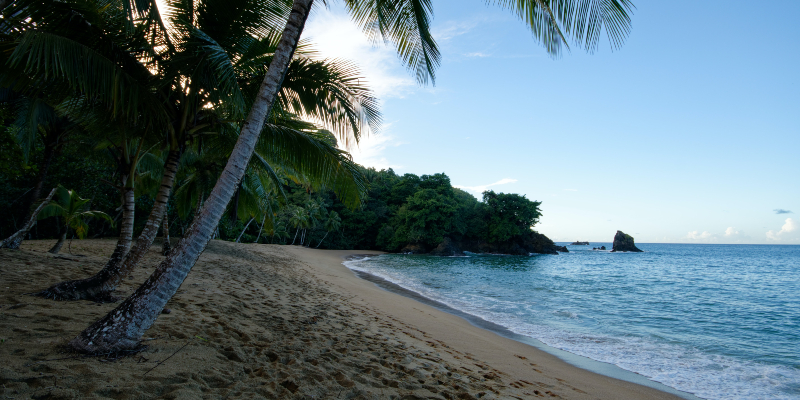 Now we're not saying there's never a crowded beach in T&T. Of course, there are the more popular spots where you can find a miasma of water sport activities and day-trippers scattered across the sands.
But there are also the hidden gems where you can sunbathe without the fear of being hit in the head with a beachball.
---
Beautiful Seas and White Sands
At a glance, here are our recommendations for the best beaches in Trinidad and Tobago:
---
Maracas Beach
Las Cuevas
Blanchisseuse
Pigeon Point Beach
Englishman's Bay Beach
---
But keep reading to find out which beach will fill that turquoise sea-shaped hole in your heart.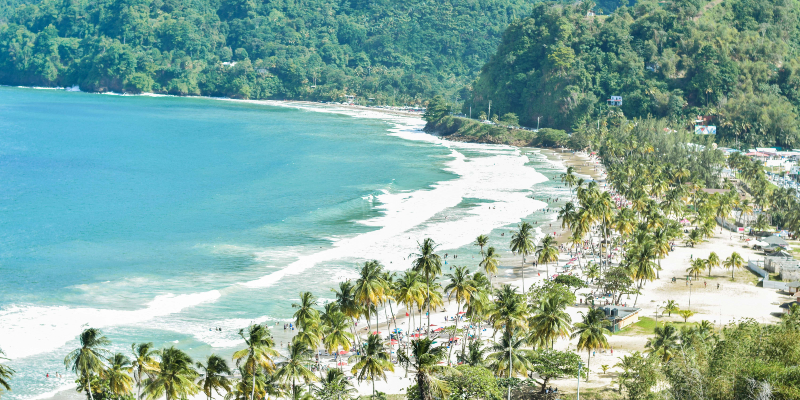 ---
Maracas Beach, Trinidad
The swaying palm trees, miles of white sand and waves, perfect for surfing, make this an ideal spot for every beach-lover. Although it is the most popular beach in our list, we can see why.
With a backdrop constructed of thick rainforest and mountains, it is a picture-perfect beach. The deep bay and expanse of powdery sand means there is plenty of space for everyone to get their relax on without feeling like you've been crammed into a sandy sardine tin.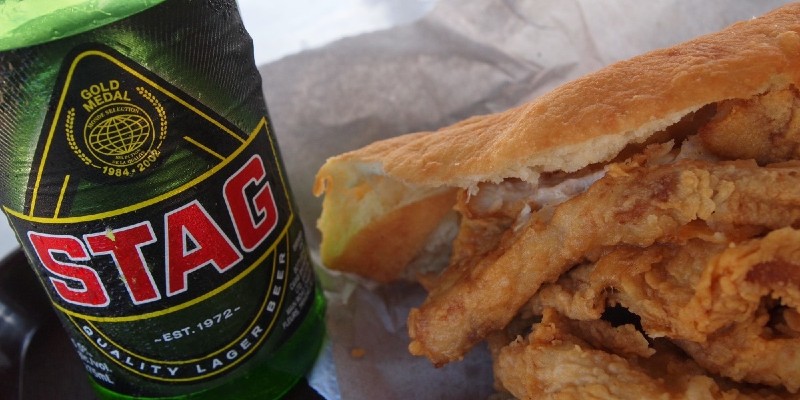 There's also a variety of vendors selling delicious food and refreshing drinks. For those wanting to experience an authentic dish, indulge in some Bake and Shark. A local fast-food specialty made up of deep-fried shark stuffed in deep-fried bread.
And guess what! There's also WiFi access across the beach. So, you're able to post all your beach snaps straightaway!
---
Las Cuevas Bay, Trinidad
About ten minutes away from Maracas Beach is Las Cuevas Bay, a favourite with Trinidadians. Due to its horseshoe bay, there's more protection from the winds and the waves are much calmer. Meaning paddle boarding and swimming enthusiasts can go mad on the glistening waters.
'Las Cuevas' is derived from the Spanish word for 'caves', so once you arrive get ready to explore the picturesque hidden caves which surround the beach.
While there is still the stunning view of the majestic mountains and azure sea, this beach is a lot quieter than Maracas Beach.
An ideal choice for families. The tranquil atmosphere and beach amenities such as changing rooms, lifeguards, and snack bars will suit those who just want to spend the day catching rays and paddling along the shore!
---
Blanchisseuse Beach, Trinidad
This turtle-ly amazing beach is another popular one amongst travellers, while remaining quite well-hidden from most tourists. A prime location for a little wildlife watching. You'll often spot leatherback sea-turtles and lively parrots, providing more sights than just white sands and blue seas.
Blanchisseuse Beach is a great kayaking spot as the Marianne River meets the bay. When you're done with water activities, head over to the hiking trail which goes through the incredible rainforest and leads you to a stunning waterfall.
Stop in at a couple of the local villages where you can spend the afternoon shopping for souvenirs and grabbing a delicious bite to eat. A lot of travellers tend to spend a few days here as it is such an awesome location.
It's definitely one of the more remote beaches, but Blanchisseuse it is definitely worth the visit. I mean who wouldn't want to see a leatherback turtle and go kayaking?
---
Pigeon Point Beach, Tobago
Pigeon Point Beach offers the kind of flawless paradise-like landscape you see on postcards. Coconut trees lining the sand, warm turquoise waters protected by the Buccoo Reef, and charming restaurants are just a few of the things which make this beach so captivating.
If you're looking to get that perfect candid Insta snap, there's a wooden jetty extending from the shore which is said to be the most photographed jetty in the world.
Far from simply looking good on the 'gram, you can also go on glass-bottom boat tours of the magnificent Buccoo Reef from this jetty. Expect to see a number of vibrant tropical fish, from either inside the boat or through getting up close & personal by snorkelling alongside them.
It's important to note there is an entrance fee of $3 to access the beach. But the funds collected are used on maintenance and ensuring the beach stays looking beautiful for locals and tourists.
---
Englishman's Bay Beach, Tobago
Locals refer to Englishman's Bay as Tobago's jewel, and it certainly lives up to that expectation. Secluded and quiet, you won't find an army of tourists struggling to find a spot for their beach towels and parasols. Most of the time you may find you have the place to yourself.
This mile-long stretch of sand has a freshwater stream which flows from the rainforest framing the sheltered beach. Just offshore is an amazing coral reef with a variety of kaleidoscopic marine life. So, make sure to bring your snorkel along with you.
Insider's tip:
Eula's restaurant can provide you with a range of tasty snacks right on the bay front. It also boasts the best location for a spot of people watching.
---
Everything is beachy keen
There is no way you can argue that any one of these beaches is any better than another. They're all amazing and serve their purpose in the best way.
So, whichever beach you decide fits your holiday best, you'll be living the Caribbean fantasy we all dream of. We know you will be getting plenty of direct messages asking, 'where is this?!'.
---
What's Next?
Booking your holiday to Tobago, but want a resort that won't break the bank?
Click the button below and we will give you the low-down on two amazingly affordable Tobago resorts we adore.