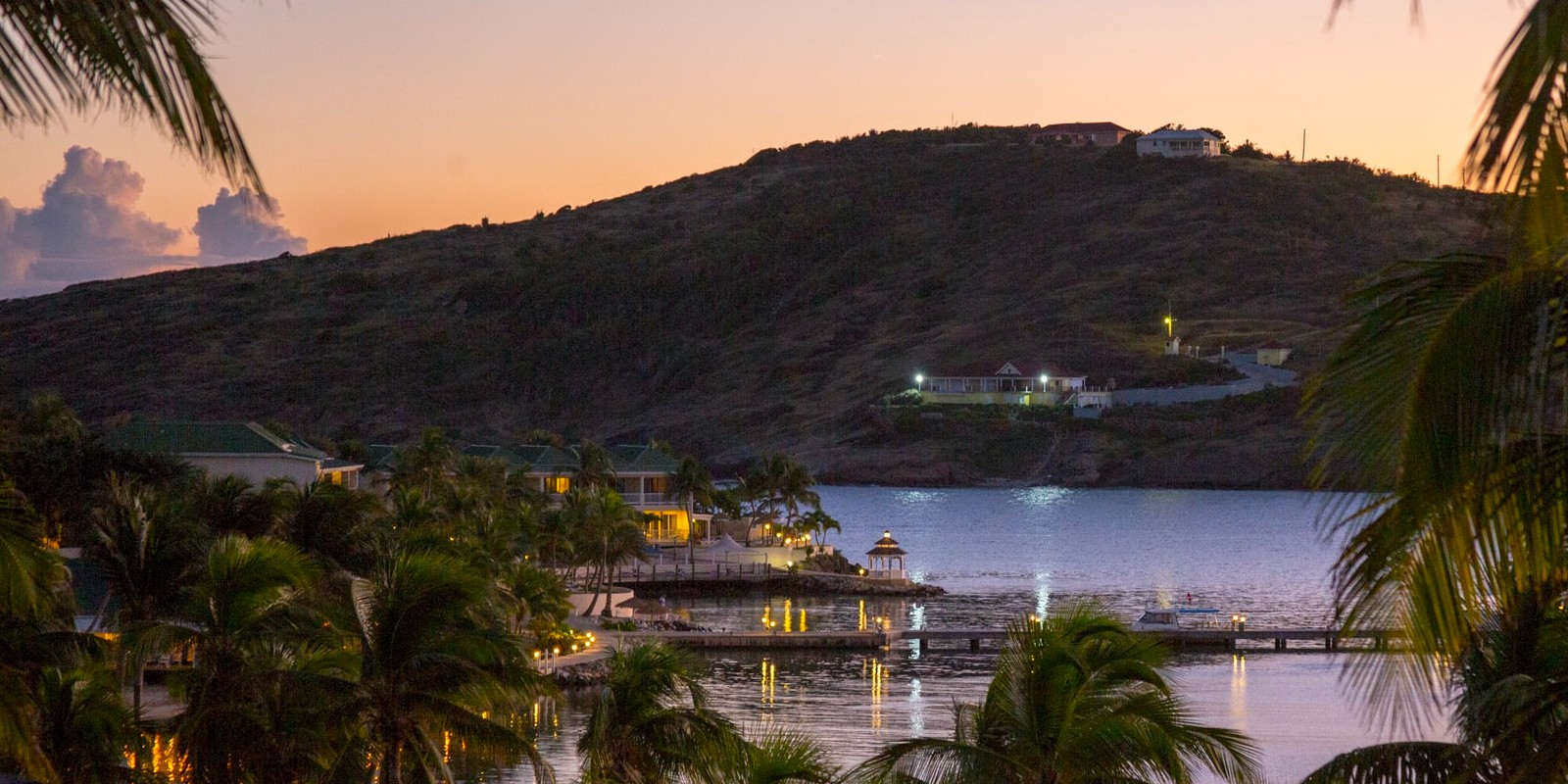 There can be no doubt there are some amazing things to see and do here. So we thought we'd give you a hand and countdown our top excursions in Antigua.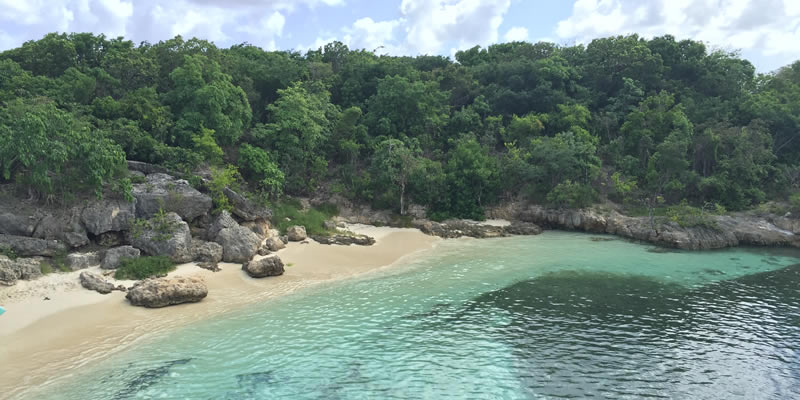 These top excursions in Antigua will leave you feeling like king or queen of the world on this incredible island. 
But what are the best of the best?
---
Top 5 Excursions in Antigua
Visiting St John's
Stunning views at Shirley Heights
Nelsons Dockyard
Ziplining through the rainforest
All the beaches
---
Why these five?
While you may be thinking there's sooo much to do in Antigua, why are we narrowing it down? 
Well, firstly, it's a good inquiry. But we don't all have time to burn on holiday. And with 365 awesome beaches in Antigua, it can sometimes be difficult to pull yourself away from the shore. 
But before we get into the finer details of these top excursions in Antigua, we should probably tell you a little more about this awesome place.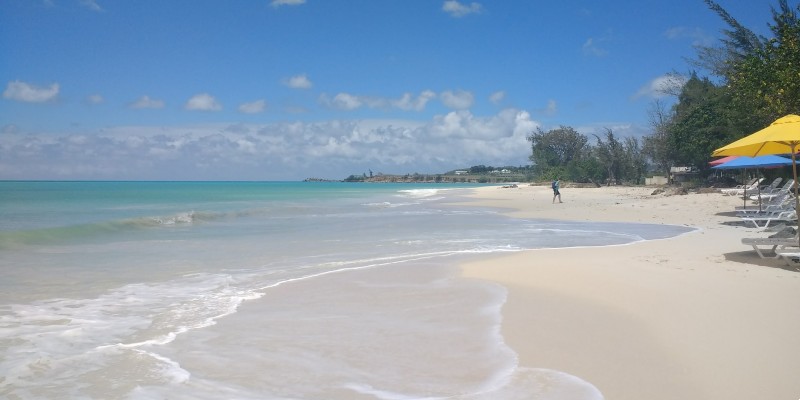 ---
More about Antigua
Encompassing 108 square miles of beautiful coastline, Antigua is one of the top Caribbean holiday destinations.
If you're an advocate of the classic fly and flop, the island is a must. With one dazzling Caribbean beach for every day of the year. Beyond the beaches though, colonial history, rum-infused mellowness, and the finest sunsets known to mankind all show why this charming island is rapidly becoming so popular.
Adventure-seekers, romantics, and beach lovers, this five point introduction highlights exactly what you need on your Antigua to-do list. So let's tell you more about these incredible activities. 
---
Check out our Antigua Travel Guide for more details about the island
---
1. Visit St John's
Marvel at a kaleidscope of candy-hued colonial cottages that lead the way to market stalls filled with tropical fruits, and duty-free shops. 
Antigua's capital, St. John's, is an authentic Caribbean wonder. Head to the Museum of Antigua and Barbuda for an insight into the island's history and early cultures.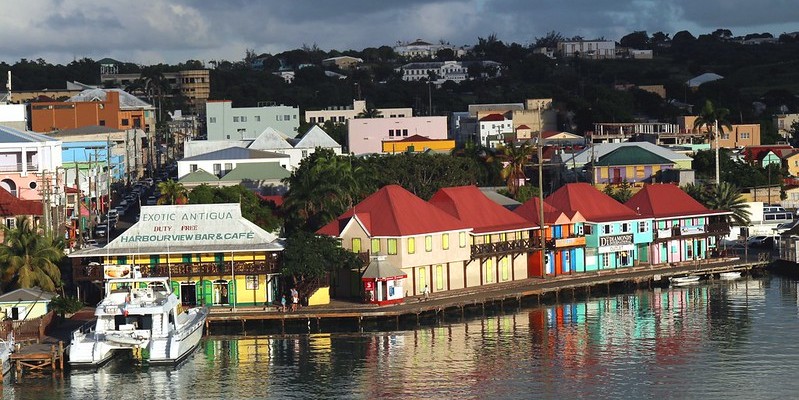 ---
2. Soak in the views at Shirley Heights
Head to Antigua's hillside for a front row seat to the island's incredible sun sets.
Complete with steel bands, delicious barbecue and lashings of rum. Set your eyes on unparalleled 360 degree scenic landscapes. It's a little bit of hike to the top, but absolutely worth it on this must-do event in Antigua.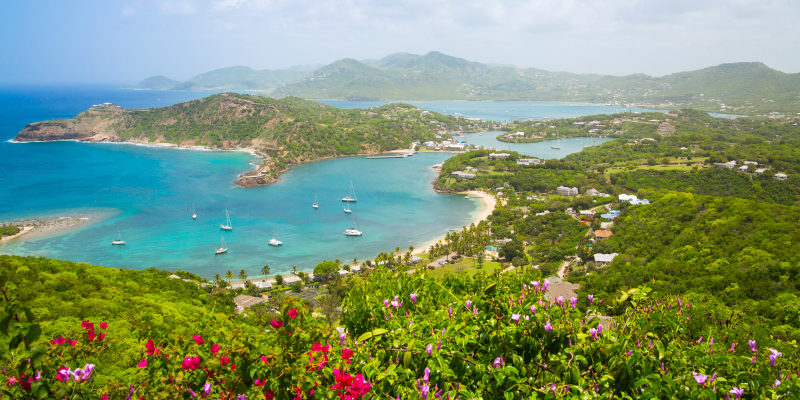 ---
3. Nelson's Dockyard
On your way down from Shirley Heights you'll be in the perfect spot to head for Nelson's Dockyard National Park. This extensively restored Georgian-era marina is the top sightseeing draw on this diverse island. 
Granted World Heritage status by UNESCO in 2016 it's extraordinarily atmospheric, boasting a museum and vibrant restaurants, bars and more. 
Named after the famous British Naval officer, the Dockyard is full of incredible stories from history. We recommend booking on a tour to learn more about it's colourful past.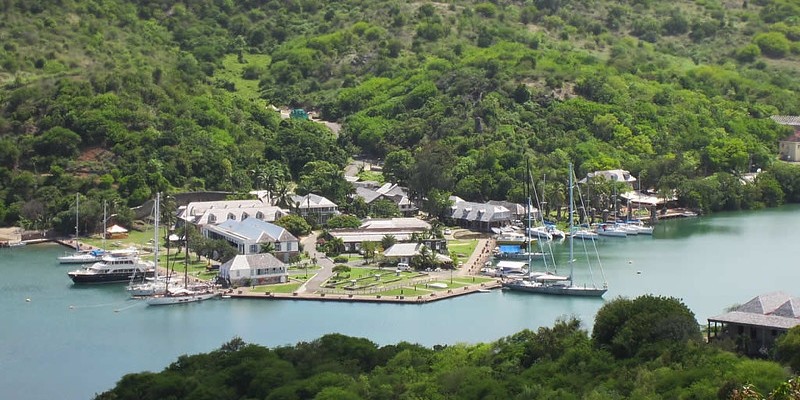 ---
4. Ziplining through the rainforest
What could be cooler than whizzing through the air over the top of one of the most incedible stretches of rainforest in the world?
The Antigua Rainforest Canopy Tour is a unique eco-tour through Antigua's lush rainforest. Experience a breathtaking aerial journey through the verdant jungle, high above the trees.
---
5. All the beaches
Okay, so all the beaches might be a stretch for your average one-week, ten-day or even two-week getaway.
But you have to make sure your excursions in Antigua include a trip to at least some of the stunning stretches of sand. Every single one of Antigua's 365 beaches are made up of powder-white sands and enamel-blue waters.
Moreover, they're all entirely accessible to the public, so go on, dip your toes in the sea and soak up the Caribbean sun.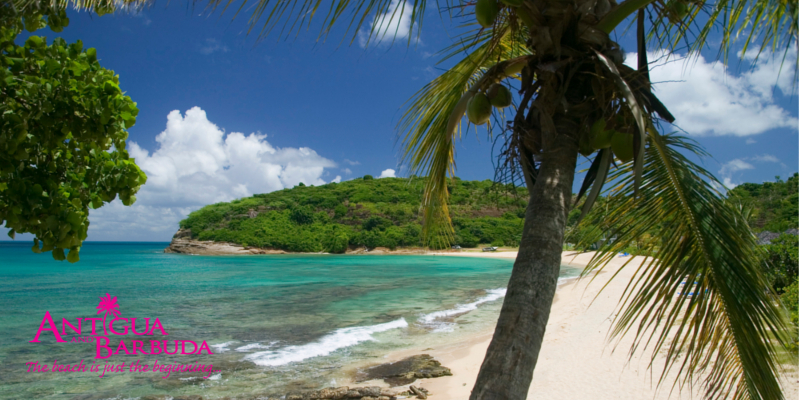 Count yourself in
Those were our top picks for excursions in Antigua. But if you want to find out more about this awesome island and those excursions then check out what happened when Charlotte had 3 days exploring Antigua. 
Or, if you've seen enough, how about we tell you which resorts you should have on your Antigua getaway radar? Click the button below and we'll reveal our three faves!