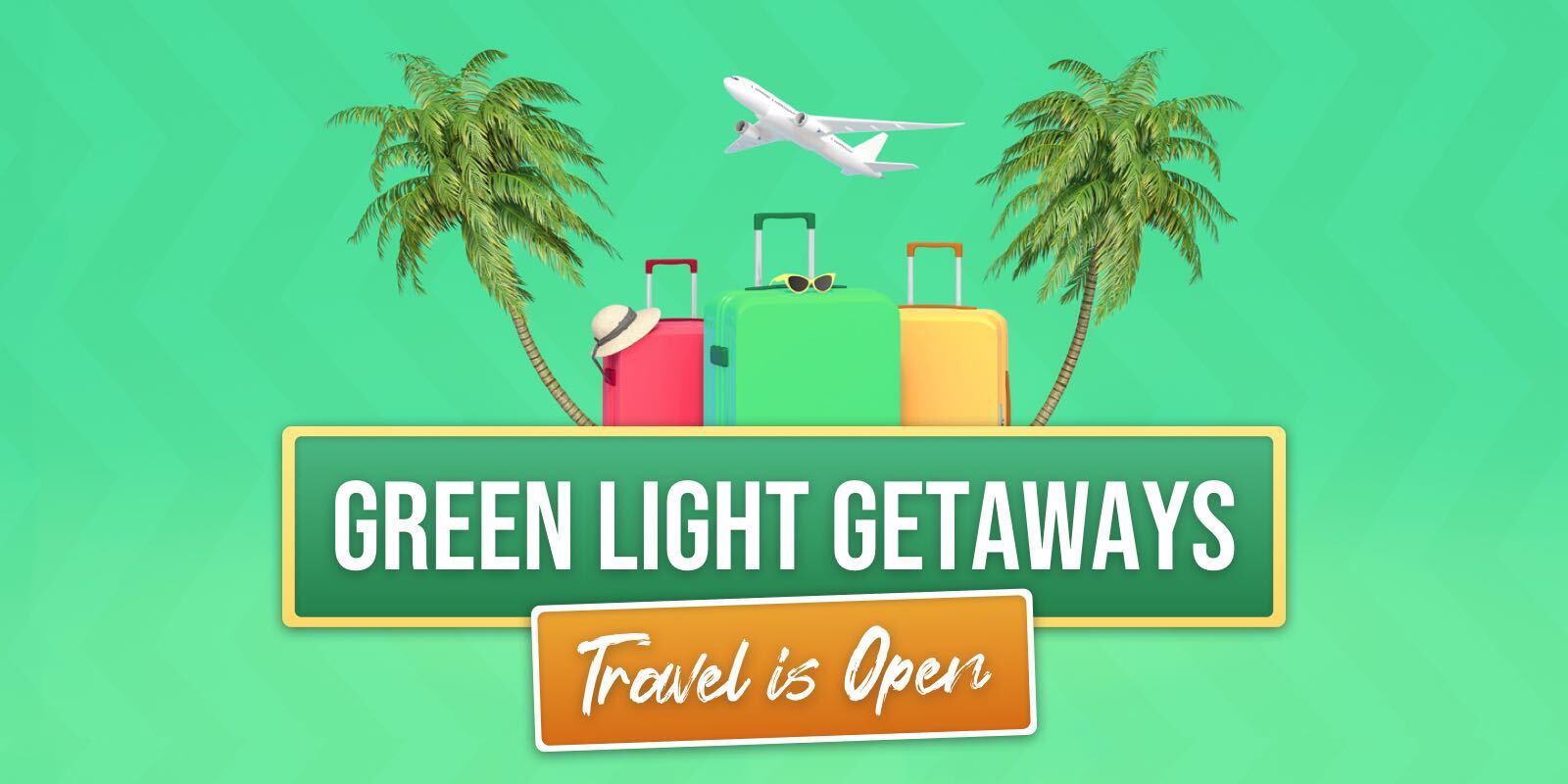 As the UK continues to work towards a complete unlock. We've looked at seven Caribbean green list resorts that are ideal for getting back out there.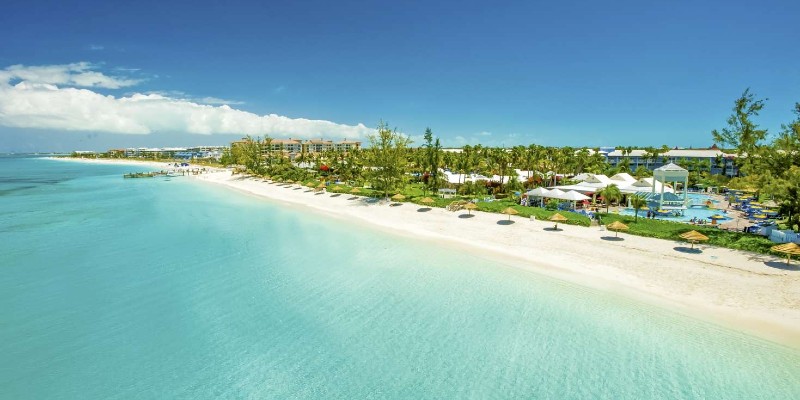 Now that the Caribbean is on the green list, and there's quarantine-free travel to amber destinations. We thought we'd tell you about some incredible Caribbean green list resorts providing the perfect escape from the misery of the last 18 months. 
In this blog we'll take a look at seven resorts that symbolise the perfect post-pandemic getaway. 
But what are these superb stays?
---
The magnificent seven
Excellence Oyster Bay
El Dorado Seaside Suites
Bay Gardens Beach Resort & Spa
Sandals Grande Antigua Resort & Spa 
The Abidah By Accra 
Sandals Barbados
Beaches Turks & Caicos Resort Villages & Spa 
---
Amber listing
Now, we know what you're thinking "some of those destinations are on the amber list" and you'd be correct. However, with the government's latest announcement of quarantine-free travel for vaccinated passengers, essentially the green and amber list are one and the same. 
All you need to do is make sure you're all jabbed up at least 14 days before you go and Bob's your uncle. He can go with you if he's had his jabs.
But enough about vaccines and the semantics, let's take a look at these stunning destinations in more depth. 
---

---
Excellence Oyster Bay
Discover some long-awaited opulence at Excellence Oyster Bay. This shimmering ode to romance and memory making sits delicately on beautiful Oyster Bay. Offering direct beach access as well as great positioning for exploring everything the Trelawny region of Jamaica has to offer. 
All 315 rooms in the resort benefit from modern design features which all help to draw your eye to the panoramic sea views. 
Then when it comes to ending the day, you can kick back with a choice of eight restaurants serving a plethora of cuisines. And don't forget the 10 bars.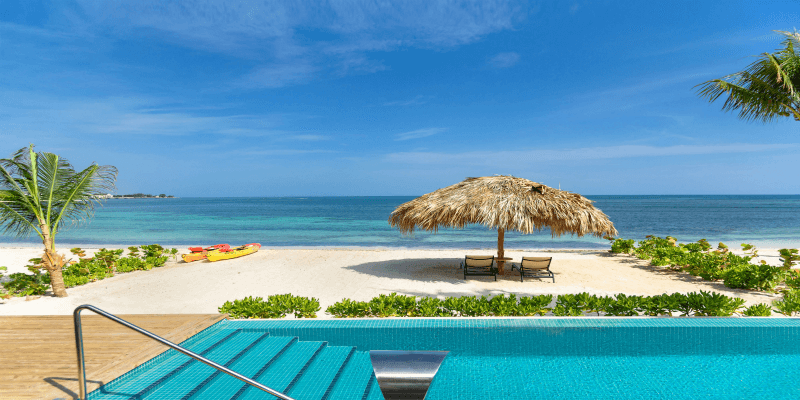 ---
El Dorado Seaside Suites 
Why not make your first foray back out into the world a five-star Mexican adventure? After all, you've waited long enough!
At El Dorado Seaside Suites the resort is split into two sections. You get the chance to stay in either the more authentic Mexican Palms side. Or the opulent oceanfront Infinity section. 
But whichever side you choose you'll be greeted by a world of adventure or relaxation. With the largest coral reef in Riviera Maya on the doorstep and archaeological destinations, Eco Parks, and natural Cenotes waiting to be explored too it's the perfect Mexican expedition. Oh and did we mention Playa del Carmen and Tulum are just a short drive away.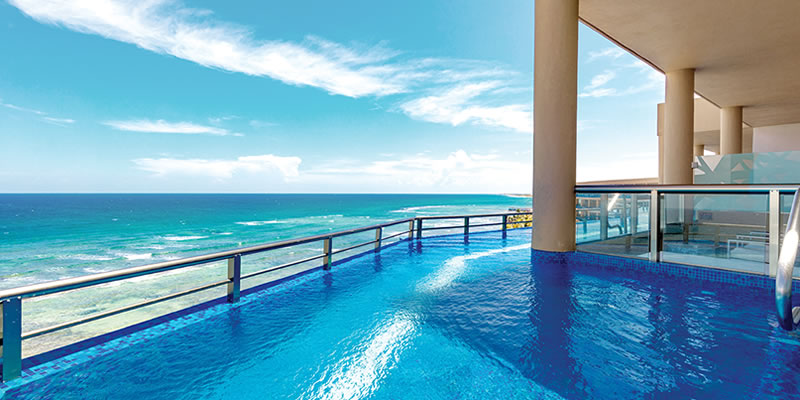 ---
Bay Gardens Beach Resort & Spa
If you're looking for the resort with the most value for money, then we present to you Bay Gardens Beach Resort & Spa. Here you can get the benefit of incredible amenities across three resorts for the price of one.
Families will be perfectly catered for at this St Lucian paradise. Kid's of all ages will love crashing around on Splash Island, the largest water park in St Lucia, oh and it's set out in the azure Caribbean Sea. Whereas, couples will enjoy the ability to kick back in the La Mer Spa. 
When you're not crashing about in the sea or chilling in the spa you could be exploring the four on site restaurants. Or taking a walk around nearby Rodney Bay and the other Bay Gardens Resorts facilities.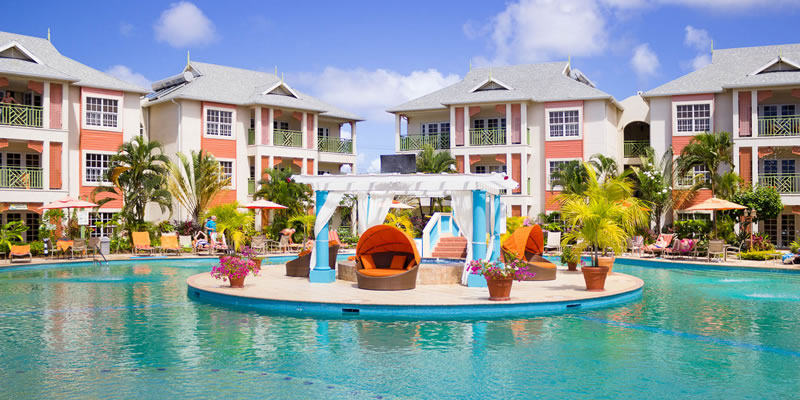 ---
Sandals Grande Antigua Resort & Spa
For our fourth Caribbean green list resort we're heading over to Antigua. The island with a different beach for every day sounds like the perfect place to kick-back post-pandemic, right!?
As you'd expect from a Sandals resort, Sandals Grande Antigua Resort & Spa delivers so much. Split over a Mediterranean and a Caribbean Village. This resort is located right on Dickenson Bay, one of the most incredible beaches on the island. In addition, it was also voted the Caribbean's Most Romantic Resort five years in a row!
At the Red Lane Spa grab an indulgent and rejuvenating treatment to ensure your break is truly one to remember. Plus, with 11 restaurants and six bar options, along with a plethora of water sports and 24/7 access to a state-of-the-art fitness centre. There's something for everyone at this adults-only escape.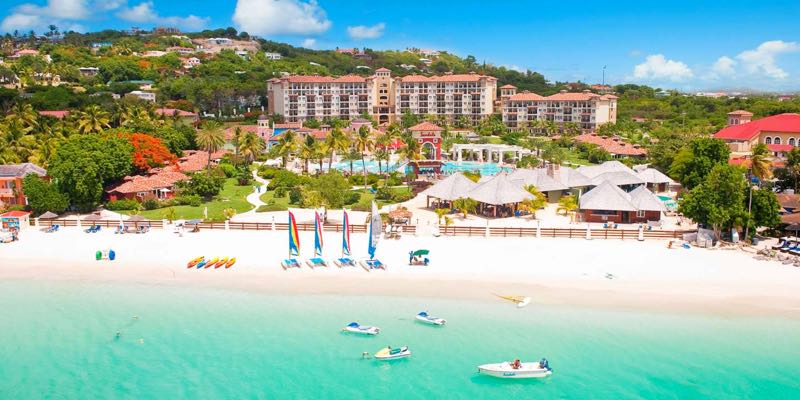 ---
Sandals green list sale
If you're a Sandals fan, make sure you check out the Sandals green list resorts. With Caribbean green list resorts in Barbados, Antigua and Grenada you're free to explore the best of the region from the best hotels. 
---
The Abidah by Accra
We're back in Barbados now and the elegant Abidah by Accra. Settled on stunning Enterprise Bay, one of the best beaches in Barbados. Abidah is another boutique resort just minutes from all the amazing things to do in Oistins.
However, if you don't feel like exploring, you'll be well looked after on-site. A stunningly luxurious spa, fitness centre and elegant a la carte restaurtant ensure this adults-only escape is an oasis of calm.
Abidah resort is also the base for a stunning cruise holiday which would see you explore seven spectacular Caribbean islands in seven days. But that's another story for another day.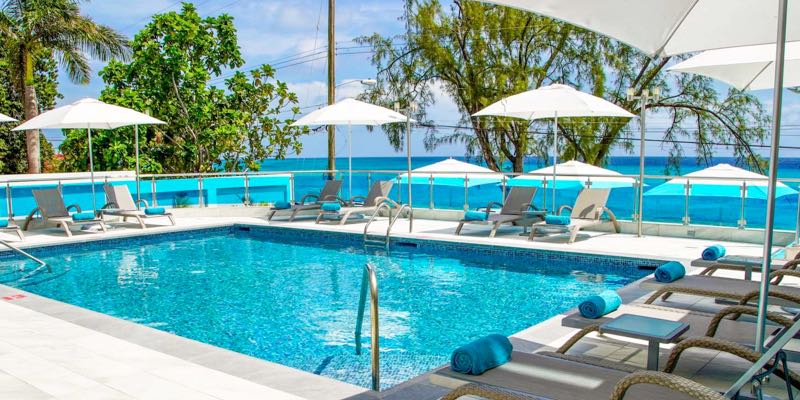 ---

---
 Sandals Barbados
Staying in Barbados, it's about time we told you about the Sandals resort offering the perfect stay on the enchanting island. 
In addition to the Antigua resort, if you're looking for the chance to rekindle your love after the year from hell, this is the place in Barbados. Specifically designed for couples, Sandals Barbados offers a miasma of activities from water sports to spas, and golf to scuba diving. 
The choice doesn't stop when it comes to mealtimes either. As you would expect from a Sandals resort. 11 restaurants and seven on-site bars are laid out to ensure you have everything you need to make each evening magical. The resort even boasts the first Indian restaurant in the Sandals chain.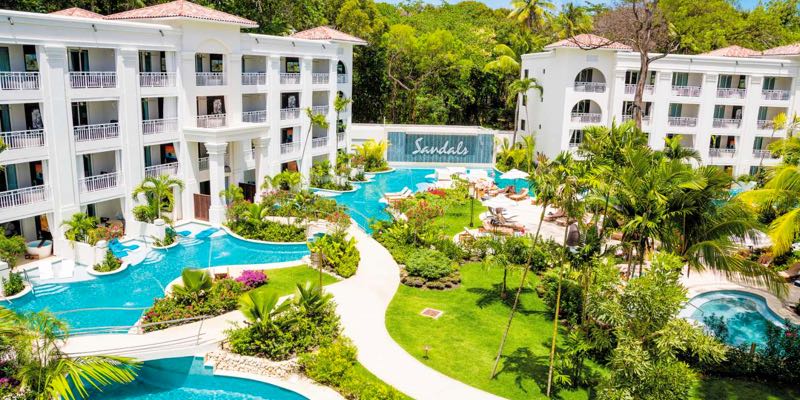 ---
Beaches Turks & Caicos Resort Villages & Spa
Have we saved the best until last? You'll see…
If you've decided that Turks & Caicos sounds like the perfect Caribbean green list destination for you, then Beaches has to be your base.
An absolute wonderland of fun and sun. Beaches Turks & Caicos Resort Villages & Spa is a beheamouth of a destination. Set on a 12-mile stretch of pristine white sand and boasting 22 dining options, 15 bars and a pool for every day of the week. It's no wonder the resort is ranked number one in the country.
Throw into the equation a whopping 45,000 square foot water park and you have the perfect family break in paradise mapped out. After 18 months of lockdowns and isolation, this is the freedom you've been dreaming of.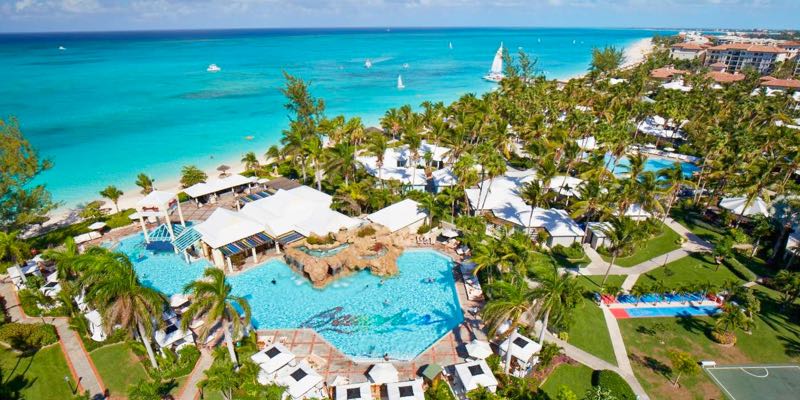 ---
What now?
Now you know where you're going, and the best place to stay when you're there, you might as well make the dream a reality.
Click the button below to get started on building an online quote for your pick of these impecable resorts.
After all, we all need something to look forward to at the moment.