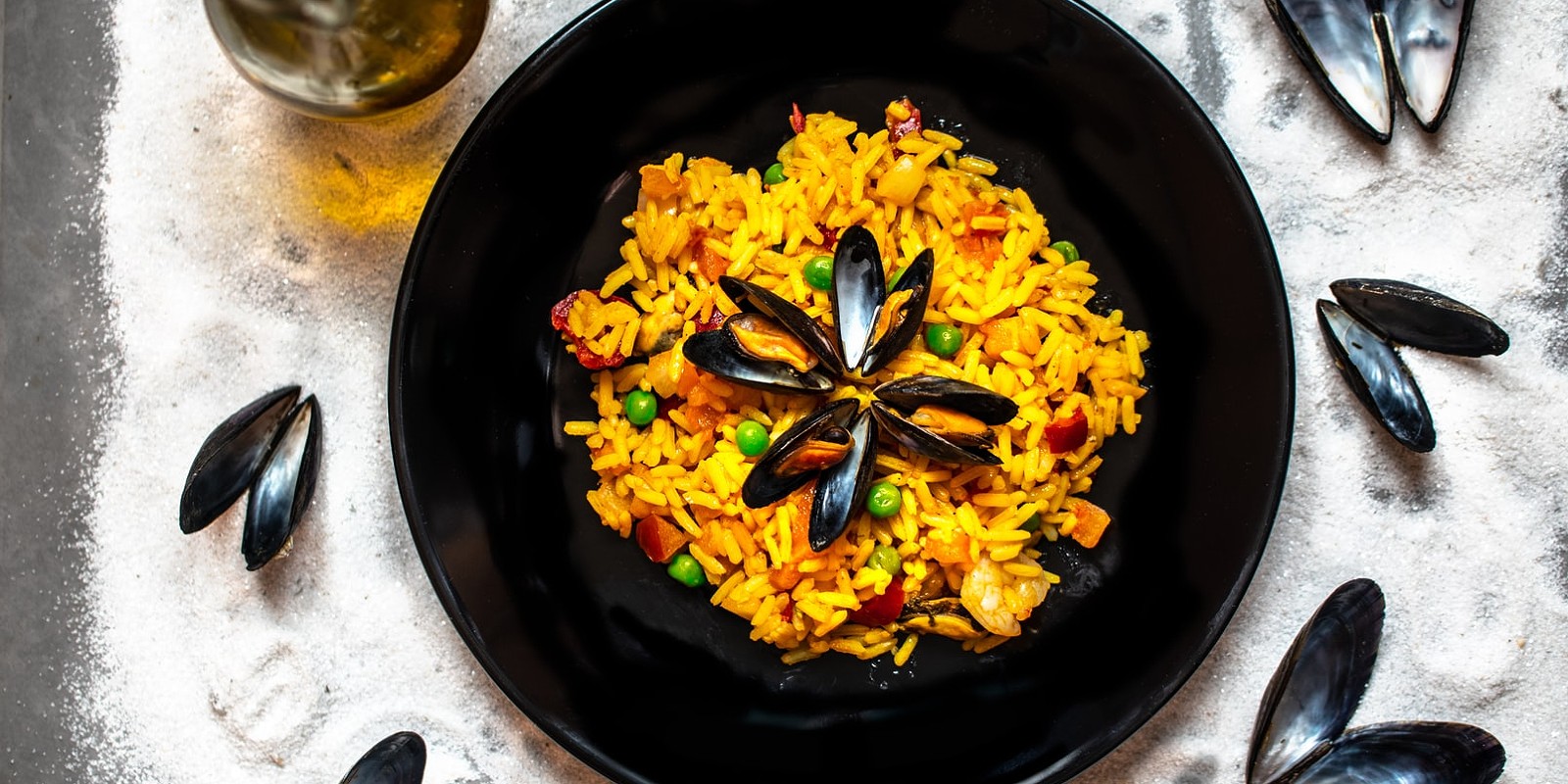 Islander, influencer, critic and general foodie – Gourmet de Lion gives us his top 10 best places to eat in Antigua.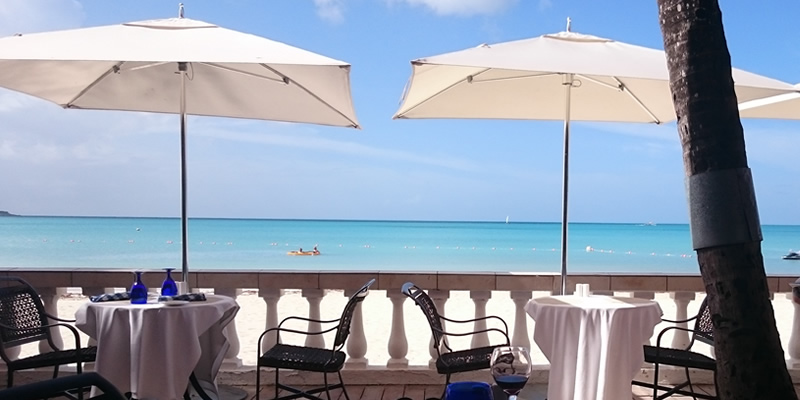 Al Flemming, or Gourmet de Lion on Instagram to me and you, is an honest to goodness food critic, influencer and local lad. So, we thought he was the ideal person to ask about the best places to eat in Antigua.
We'll tell you more about Flemming shortly. But, first, how about we let you know what his top 10 island eateries are?
---
10 best places to eat in Antigua
Bella Vita Restaurant & Bar
House of Bo
Quila's Mexican Grill
Garden Grill
Guilty Consumption
Nomad
Al Porto
Cuties
Honeycutters
Level Vibes Ital Shop
---

---
So, who is Al Flemming
Born in Montserrat, growing up in Nevis, and now living in Antigua. Flemming is a Caribbean boy through and through.
However, in January 2019 he turned his passion for writing and Caribbean food into a career, becoming a respected food critic and blogger. Since then he's set about making his way around the islands searching for the best places to grab a bite.
But Flemming's talents don't start and end in the dining room, he's also a poet. In fact, his prowess with the pen saw him write a book called "Trouble in Island Paradise" which is still available on Amazon.
So, now you more know bout the man, let's get into his selections as he tells us why he chose them.
---
10. Level Vibes Ital Shop
Level Vibes specializes in evening cuisine and it is a popular ital spot. Perfect place to visit if you are vegan.
Ital is a popular Rastafarian cuisine. Based around organically grown vegetarian food, cooked without salt.
The restaurant serve a wide variety of food including roti, pizza, peas rolls, macaroni pie, ital rice and local juices. Catch them on Thursday to Saturday evenings.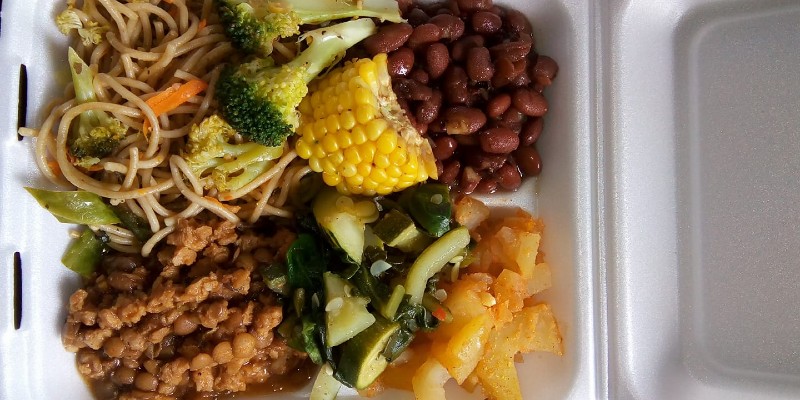 Location:
Liberta, St. Paul's
---
9. Honeycutters
There aren't many Antiguans who don't recognize the name Honeycutters. It has been around for years and continues to serve finger-licking food.
This grill specializes in burgers and chicken wings. But their famous sauce is the star of the show. There's something in it which just keeps you coming back for more.
I don't believe I've ever passed Honeycutters and not seen a long line of patrons excited for their food.
Location:
Independence Avenue (opposite country pond), St. John's
---
8. Cuties
Cuties is a wonderful spot in the heart of St John's. This restaurant is a popular haunt for hungry shoppers in the Redcliffe Quay area.
In addition, it's just a short walk away from the cruise ports and offers many items of local, Antiguan cuisine on their menu.
They have also introduced brunch specials to their menu. This has been a phenomenal hit for many locals. I had 'Fungi with Mussels in a White Wine Cream Sauce' there and it was quite lovely.
Location:
Redcliffe Quay, St John's
---
7. Al Porto
One of the things that is so special about this restaurant is it's location. Because it was designed so that you could dock your yacht, disembark onto the boardwalk and come right into the restaurant. So it offers great food, views, and accessibility.
The scenery is a lovely change from the usual. Many locals are in love with their pizzas. I also enjoy the perfectly prepared sweet potato fries and the other delicious dishes.
Location:
North Finger, Jolly Harbour, St. Mary
---
6. Nomad
There's only one word to describe this place, atmosphere!
From the first moment I walked into Nomad, I was impressed. For this very reason, it has become a popular location for date nights and other intimate dinners.
The food at Nomad is scrumptious and the staff ensure that you fully enjoy your time there. Two of my favourites are the Grilled Salmon Teriyaki and the Portobello Mushroom Burger.
Location:
Marble Hill Road, St. John's
---
5. Guilty Consumption
Home to my favourite cake – Lemon Blueberry Cake. However, this bakery is no ordinary bakery. It is an experience. It's a vibe.
Guilty Consumption offers cakes, cheesecakes, cupcakes, ice-cream, shakes, coffee, bread pudding and much more.
There is literally something for everyone; even vegan treats. It's are one of my favourite places to hang out.
Location:
1 Hilda Davis Drive, St. John's
---
4. Garden Grill
There are many people who assert that you've done yourself a disservice if you've never eaten here. After one visit, you'll fully understand why.
Garden Grill serves many mouth-watering dishes. However, they are widely known in Antigua for their burgers. Try the Fire House Burger and Smoky Bacon Mac & Cheese – thank me later.
Location:
Dutchman's Bay Drive, St. John's
---
3. Quila's Mexican Grill
A relatively new restaurant that has taken St. John's by storm. Quila's blows you away with fresh tacos, burritos, quesadillas and other remarkable Mexican cuisine.
I instantly fell in love with their Guac. In addition to the savoury Mexican treats, they also serve the irresistible dessert favourite- Churros.
Location:
Twist Mall, 6 Redcliffe St., St John's
---
2. House Of Bo
Your source for world-changing Asian cuisine. I am an avid sushi lover and the rolls at House of Bo never disappoint.
But that's not all, they serve so much more than just sushi. Their gyoza is a must have, as well as, coconut coated shrimp and much more. Chef Angelo Bo and his staff are dedicated to affordability and excellent flavour.
Location:
Unit 3A, 3rd Floor Mahogany Apartments, Corners of Woods Centre & Mahogany Drive, Gambles, St John's
---
1. Bella Vita Restaurant & Bar
One of my favourite restaurants and experts when it comes to Italian cuisine.
The décor and atmosphere never fails to take my breath away. Very popular for special occasions like birthdays and date nights. I absolutely love their Avocado salad with shrimp and their pizzas.
Location:
Anchorage Road (adjacent to Area 51), St. John's
---
Honourable mentions
Although that does bring my countdown of the best places to eat in Antigua to an end, I feel compelled to mention a couple of other incredible eateries.
Chef Razim Humphrey (Epic Eats) – Super talented chef and my go-to caterer
Berry Heaven – Delightful chocolate strawberries and other treats
The Vanilla Orchid – An extremely talented baker with a variety of baked goods; caters to various dietary needs
The KenDen – Another incredibly talented baker
Nadi Pasta Sat'Days – My favourite spot to grab delicious pasta at the weekend.
There are so many other incredible food spots to be experienced in Antigua. But, don't just take my word for it, get on the next flight and make memories you'll never forget.
---
Learn more about St John's
If all that talk about delicious delis, beautiful bakeries, and regal restautrants has you chomping at the bit to get out there, we completely understand.
Although, now you know where you should be eating, how about we fill you in on the other amazing things to do in St John's Antigua?
Click the button below and we'll reveal the best places to check out in the island's capital, when you're not filling your face, of course.