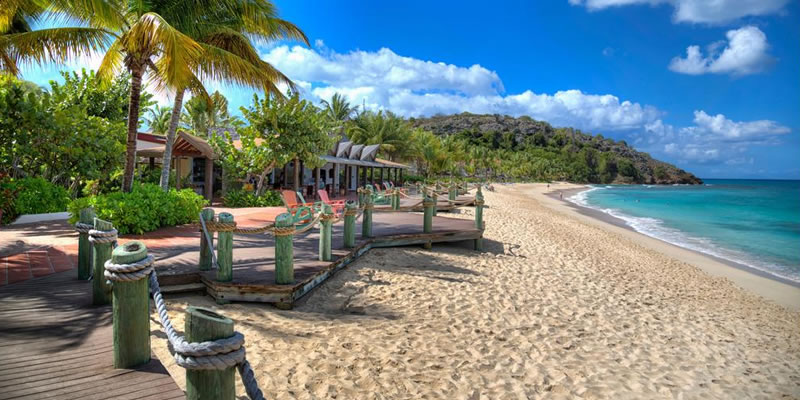 The only thing more stunning on Galley Bay Beach than the azure sea hitting the white sand is Galley Bay Resort & Spa. Allow us to introduce you.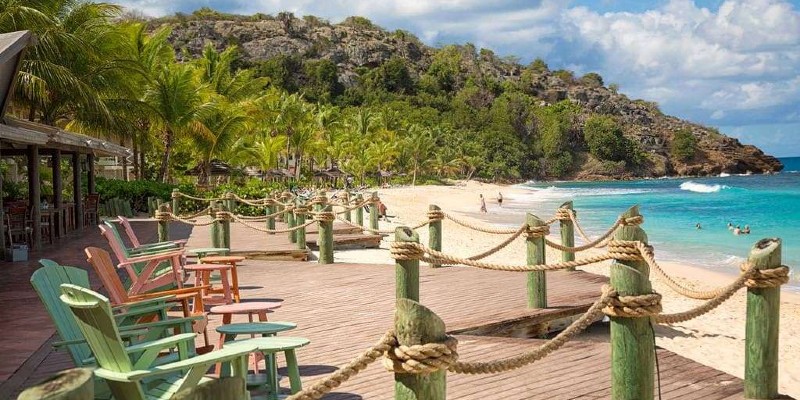 Set on one of the most glorious stretches of sand in Antigua, Galley Bay Resort & Spa is a slice of paradise, in paradise. It's paradise-ception! 
Every so often we need to find ourselves a holiday that pushes out the whole marina, let alone a humble boat.
We want an excellent location, luxurious accommodations, and the kind of all-inclusive programme that can anticipate our every need. Galley Bay Resort & Spa, Antigua, delivers on all accounts. Little wonder it's one of the top TripAdvisor rated resorts on the island then!
Here's everything you need to know about this exclusive Antiguan hideaway.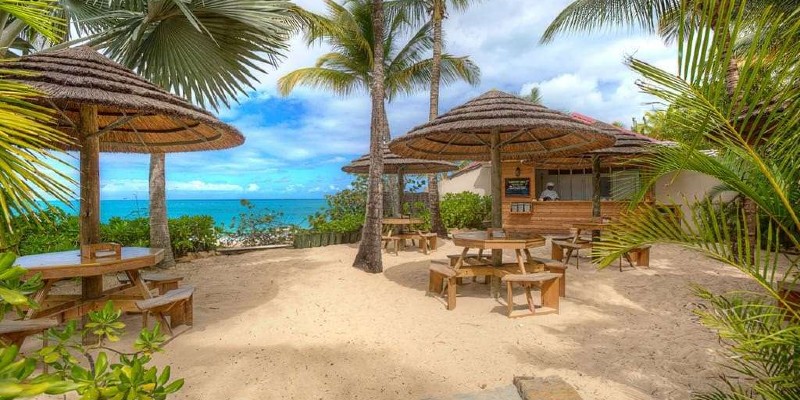 ---
The art of the perfect resort
Perfecting perfection sounds perfectly perplexing, right?
But Galley Bay Resort & Spa are giving it a damn good go. But, then, a dreamy location on one of the country's best beaches does help.
From it's position out on the most westerly portion of the island it benefits from a Caribbean coastline and being just minutes from all the fun of St John's.
However, the trick to delivering five-star experiences is knowing that you're minutes from the action, while simultaneously knowing your resort is too good to leave.
So what are the reasons to stay in-resort? Let's take a closer look at the rooms first.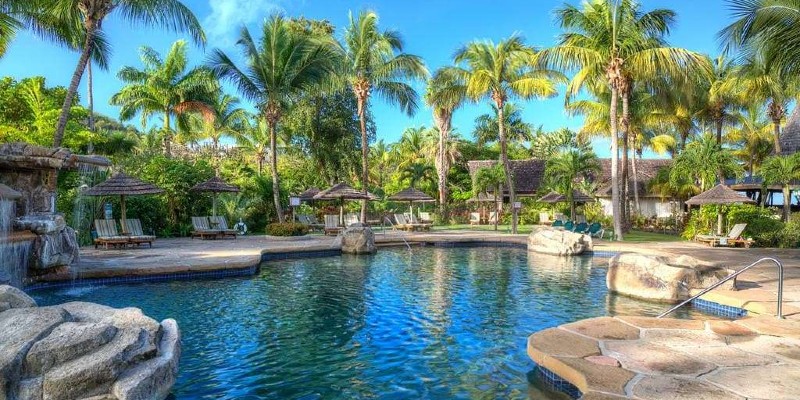 ---

---
Getting your head down
The key thing to finding the energy to head out and explore the best things to do in St John's or some top excursions in Antigua, is knowing you've got somewhere comfortable to retire to afterwards.
The rooms and suites at Galley Bay are perfect for just that. Bringing together all the beauty of the Caribbean with modern touches of architecture. They're designed to be soothing spaces for the soul.
But if architecture and exquisite creature comforts don't get your motor running, then how about idyllic views? Each of the rooms and suites come with stunning beachfront views. So the majestic Caribbean Sea remains a constant on your Antiguan escape.
If you book a Gauguin Suite you'll get the added bonus of being gently stirred every morning by those seaside vibes, as well as soothing bird song. The resort's exotic bird sanctuary will provide the tropical acoustics.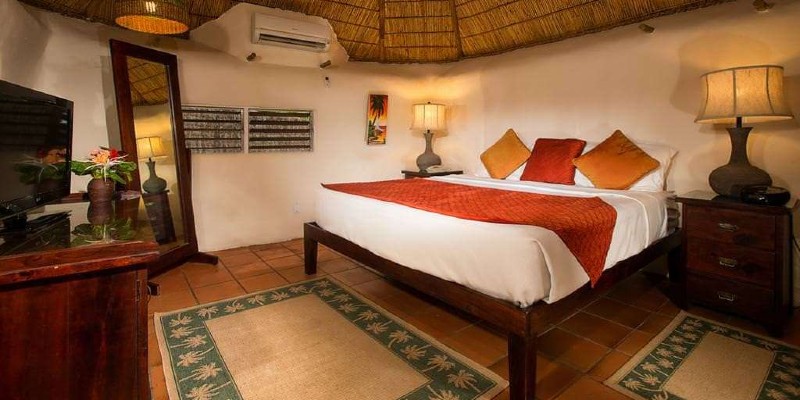 ---
Filling your belly
With three restaurants and four bars on-site, if you do finally make it out of your wonderful suite, you'll have some delicious grub to meet you.
Sample classic cuisine in The Seagrape restaurant or challenge your tastebuds with a trip to The Gauguin where European and Caribbean dishes come together to create vibrant blend.
However, if you prefer to pair your evening meal with a romantic stroll on the beach then Ismay's is for you. Serving delicious dishes to the backdrop of the tropical gardens. The team at Ismay's have a keen focus on delivering delicious dishes from the finest local ingredients. Although, this may have to be a treat night as the restaurant's not included on the all-inclusive.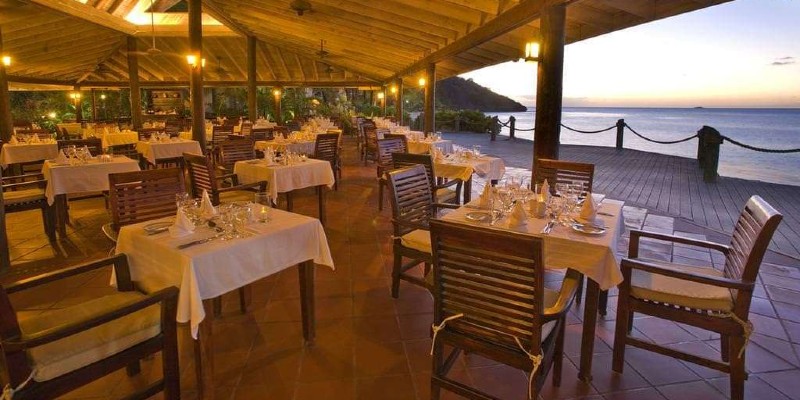 ---
Eating away
You may, or may not, know that Antigua is packed with incredible eating spots. Which is great news if you fancy getting out of the resort and into some local grub.
We recently teamed up with local man and food critic Gourmet de Lion to get his thoughts on the best island eateries.
Check out his 10 Best Places to Eat in Antigua now.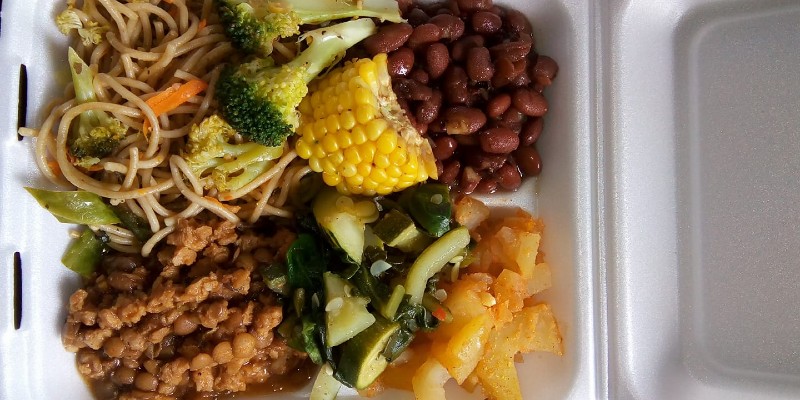 ---
Things to do
Now we've got your evenings sorted how about we tell you how to spend your days at Galley Bay Resort & Spa.
Those among you who love to get out and explore on your breaks, rather than sinking into a sun lounger, will be happy. A world of land and water sports await to ensure you never have to sit down, if you don't want to.
On the other hand, you may like to pack your Antiguan escape full of relaxation and indulgence. If so, the aptly named, Indulge Spa is the perfect spot for you. Soothe any lingering aches with a decadent treatment that is, of course, if you can resist the siren song of the sun lounger.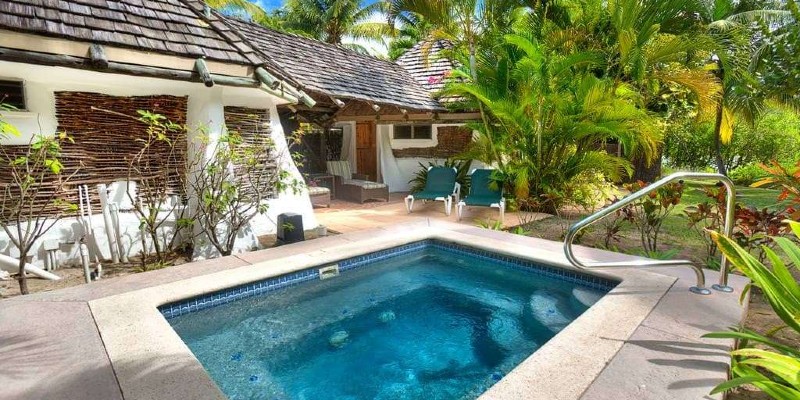 ---
Romancing the coast
Alongside it's many Traveller's Choice and Best of the Best accolades, the resort also boasts a spot in the Top 10 Best Resorts for Romance in the Caribbean list. It's fair to say TripAdvisor reeeally likes this place.
But it's also fair to say Galley Bay makes the perfect venue for an unforgettable destination wedding.
With a laundry list of wedding packages and the freedom to create your own special day. The resort is well-versed in delivering astounding ceremonies.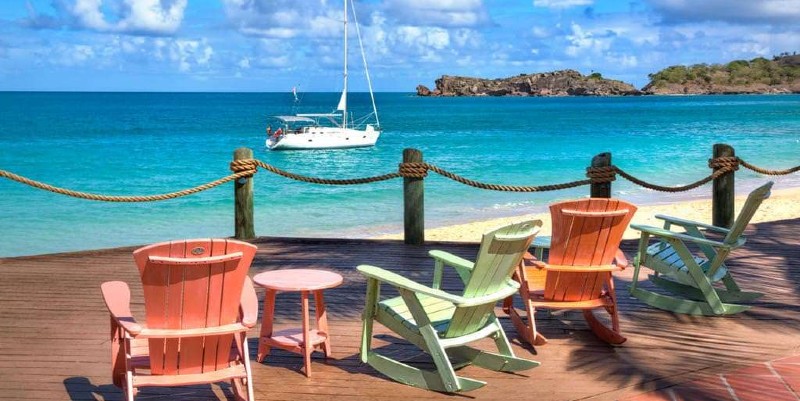 ---
Award-Winning Luxury
If you want to enjoy a luxury Caribbean getaway in a completely relaxed and unpretentious atmosphere, we'd highly recommend Galley Bay Resort & Spa. 
If you'd like to know more, just tap the button below for your chance to start building the quote for the next holiday you won't be able to forget.