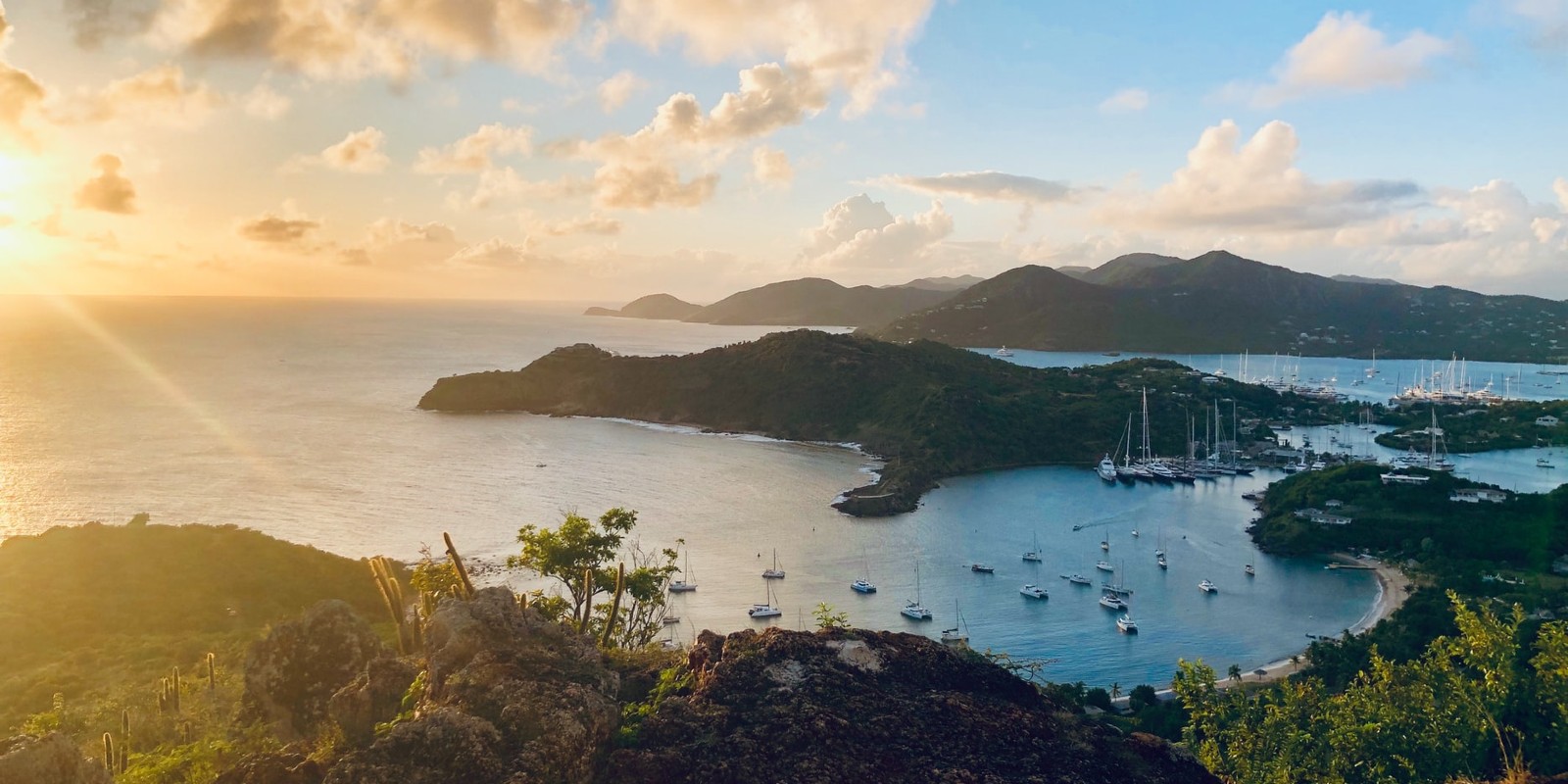 These 9 things to do in St John's Antigua will show you the best of the city. Including where to find (and try) the largest rum collection you're ever likely to see.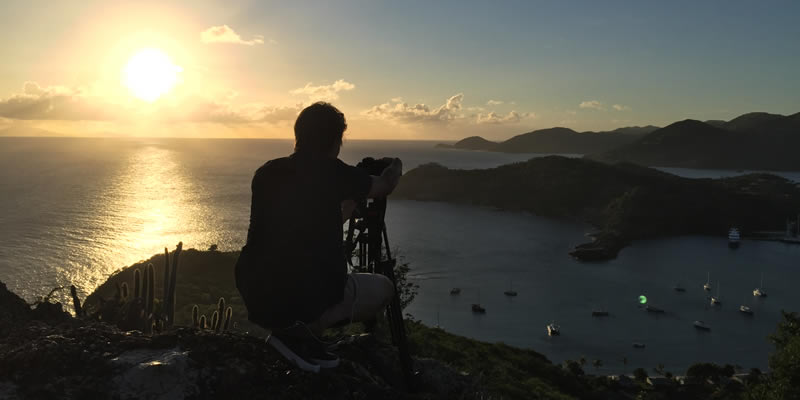 We're often reminded of how many beaches there are on this tiny island. Although, these nine things to do in St John's Antigua show there's plenty to explore in the towns and cities too.
Antigua may be renowned for its superb coastline, after all, it's said to have a different Caribbean beach for every day of the year. But what happens when you move inland, away from the shoreline and into the towns and cities?
We've put together a list of 9 things you have to check out in St John's Antigua to drag you away from the beach. So, what are these 9 activities?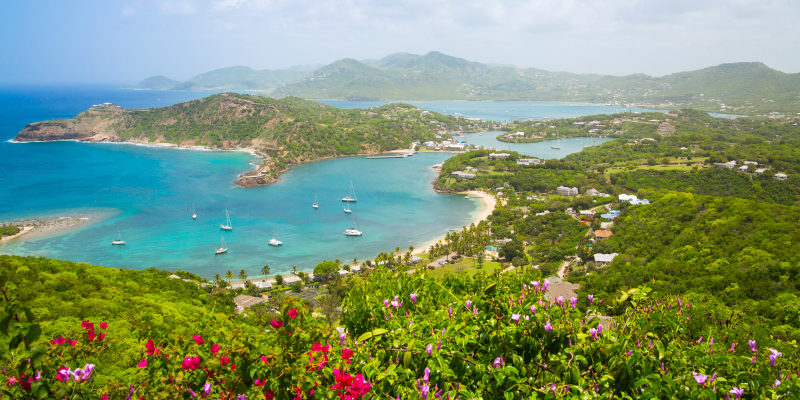 ---
Nine incredible things to do in St John's Antigua
Museum of Antigua and Barbuda
Betty's Hope
Fort Barrington
Fort James
Heritage Quay
Redcliffe Quay
Cedar Valley Golf Course
Beaches
Papa Zouk
---

---
What makes St John's so special?
St John's is the capital of Antigua. It's also the island's key port which, together with its size and range of things to do, is the main reason the city's such a hit with Caribbean island-hopping cruises.
The largest city on the island also promises a feast for the senses. Colourful colonial-style buildings make up the eye-catching landscape, while weekly markets dazzle with local producers selling an array of fresh fruits and vegetables. Get down to the markets on Friday or Saturday and watch the place come alive.
If you're in the area in August, then you might be able to catch some Carnival chaos too. But even away from the coast, carnivals and markets there's still plenty to do and see in St John's, including stunning cuisine and stellar shopping. Why don't we tell you more about those nine places you need to have on your Antiguan itinerary.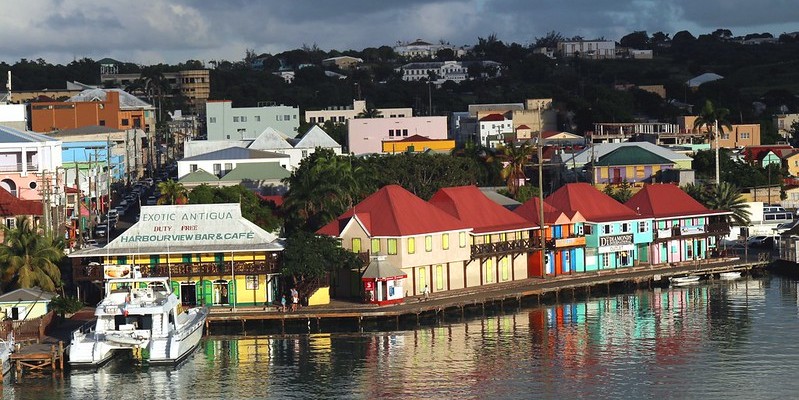 ---
Museum of Antigua and Barbuda
Grab some culture and get to know a little more about the history of Antigua and Barbuda. With exhibits dating back as far as the archaic period you can get a sense for what island life was like for settlers throughout history.
But, further to those ancient artifacts, you can also get more recent history in the museum. Discover Amerindian relics from the time before European influence hit the island. Then get an insight as to how the colonial past shaped the future of the Caribbean as a whole.
The museum of Antigua and Barbuda is an awesome journey through local history for the whole family to enjoy.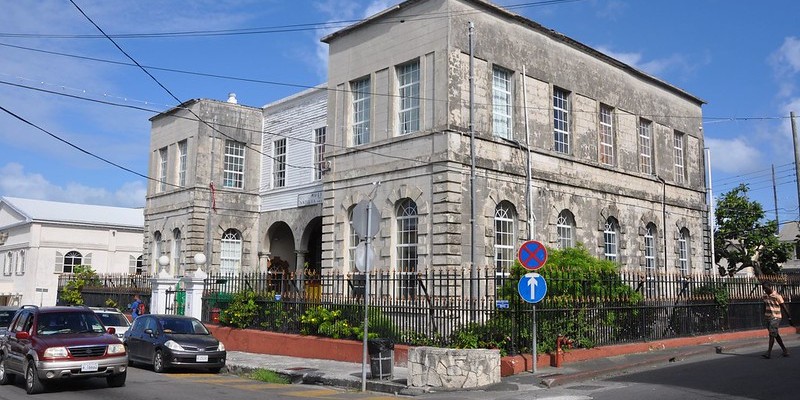 ---
Betty's Hope
A sugar plantation with a 300-year history on the island. If you want to learn more about Antigua's history of slavery, Betty's Hope is one of the best excursions in Antigua.
Throughout colonial times a large number of people of African origin lived and worked on the vast sugar plantation under the management of European settlers.
Although the colonial heritage of the site holds a murky past, the reputation of Betty's Hope products was a strong one which still endures to this day.
---
Fort Barrington
Back in the 1700s the tiny island of Antigua came under constant threat of attack. With tear-ups between English and French forces beoming a regular occurrence, the former of those two nations built Fort Barrington as a defence post against the invading French.
Nowadays, though, once you've conquered the hike up to to site you can take in the majesty of the fortification's ruins. You'll also be treated to unrivalled views out over the nearby Fort Barrington National Park and the glistening Caribbean Sea.
---
Fort James
Further along the north-western coast of the island you'll come across another aging battlement. Where Barrington gazes out to sea atop a large hill, Fort James is a 17th Century rampart which protected St John's harbour.
Take a walk around the site and stop off at look out points sign-posted by the presence of old canons, used to keep marauding forces at bay. Take up position on one of the old gun-points and you get a sense for what it would have been like for soldiers staring out to sea on the lookout for trouble back in the day.
Another, more modern way, to experience the ruins is via a Segway tour. Roll around the site with a guide talking you through some of stories from the site's rich history.
---
Heritage Quay
If history's not your bag, but bags are more your bag, then you need to check out Heritage Quay. A hit with cruise companies offering island-hopping tours, think of the quay as a little shopping village.
Perfect for grabbing souvenirs, a bite to eat or shopping for some more holiday glad rags, the quay has it all, right on the waterfront. However, although there are a few local producers making a living in Heritage Quay, the bulk of the shops belong to big name brands.
If you're looking for more locally made merch then the next stop on our list of things to do in St John's Antigua might be better.
---
Redcliffe Quay
Another hotspot for shopping on the island. Redcliffe is a former slave compound which has been revamped into a shopping village.
In a delicious piece of juxtaposition, where this site was previously a hotbed for oppression of local people. It's now been reclaimed to become a place where Antiguans can run their own businesses.
In addition to great local shops and souvenirs, Redcliffe Quay is also home to some stellar restaurants. If you've shopped up an appetite, Cutie's is a great place to stop in for a delicious bit of pasta or seafood paired with a suitably mouth-watering wine.
---
Cedar Valley Golf Course
Maybe while those shoppers in your travel party are out exploring Heritage and Redcliffe Quays, you could be checking out the local Links. As Antigua's only 18-hole championship course, hacking it round here is a rare opportunity.
The par 70 course puts you right at the heart of some of the most stunning natural sights in the country. Tropical trees and the shimmering Caribbean Sea provide the most idyllic backdrop, so maybe even non-golfers will enjoy the walk – even if you're having one of those days on the course.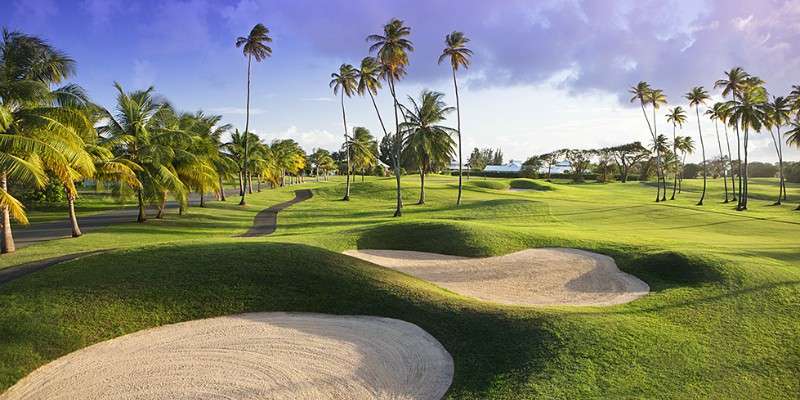 ---
Beaches
Now, we know we said this wouldn't necessarily be a piece for the beach-lovers. But we can't talk about spending time in Antigua without mentioning beaches.
We promise we won't linger. What we will do, though, is tell you about the top three beaches in St John's.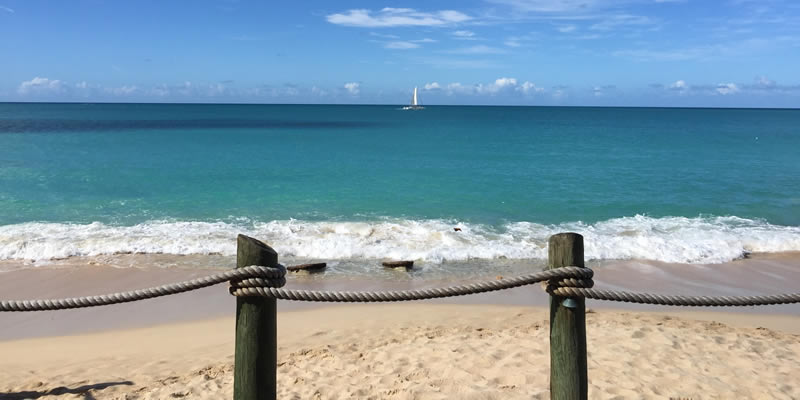 ---
3. Galley Bay Beach
Home to stunning Galley Bay Resort & Spa, it's a perfect beach which gives you all those incredible paradise-island vibes. The reasons why it occupies bronze position on our sand-covered podium are, it can get a little busy – but that just because it's awesome, right? And the water can get a little choppy, so swimming can be risky.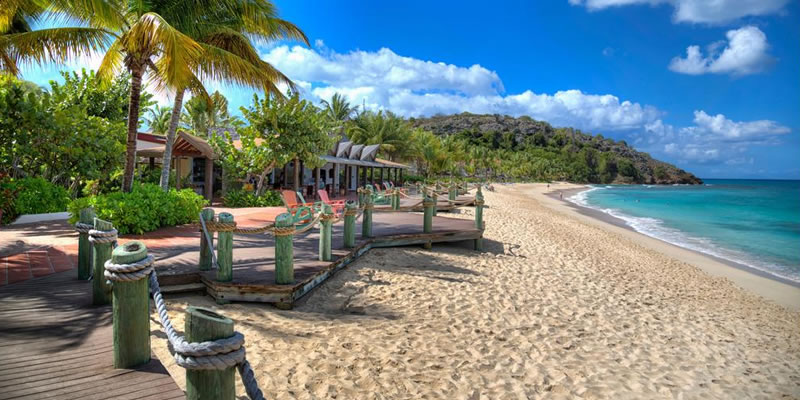 2. Runaway Beach
To balance out those busier vibes on Galley Bay, Runaway Beach offers a more serene sand selection. If you like your Robinson Crusoe-esque stretches of sand a little quieter, then Runaway Beach is the one. Swaying palms, white sand and gentle azure waters perfect for swimming, what more could you want?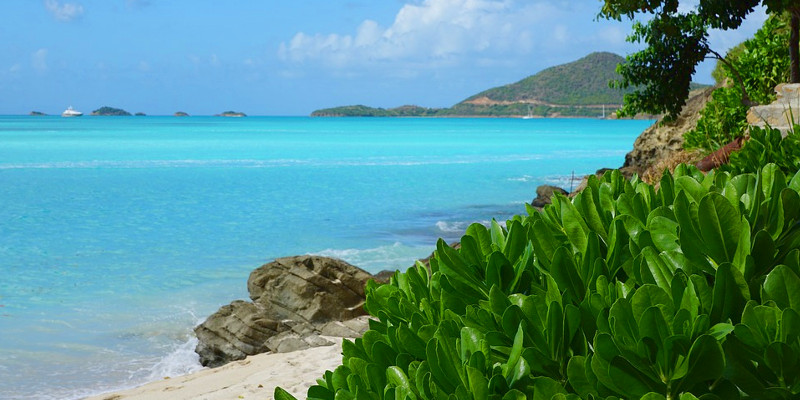 1. Dickenson Bay
Probably the most famous beach in Antigua. Now, again, that may mean it gets a little busy. However, this mile-long stretch is big enough for everyone to have their little slither of powder-white sand.
Swimming won't be an issue either. The crescent-shaped shoreline shields it from the windier conditions. Dickenson Bay is also home to the fabulous Sandals Grande Antigua Resort & Spa.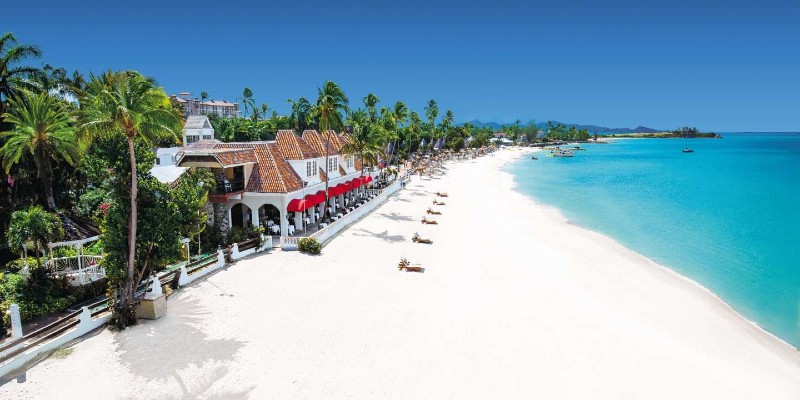 ---
Papa Zouk
While you're sunning yourself on Dickenson Bay you can also rest easy knowing you're in something of a hub for fabulous food.
But if we had to pick just one from that plethora of pig-out spots, it has to be Papa Zouk's. It may be to do with the amazing quality seafood pulled directly from the Caribbean Sea which is served daily here. Or it could be that the beach-shack-style restaurant offers one of the largest collections of rum we've ever seen.
Either way, Papa Zouk's is a popular haunt for locals and tourists alike. Which is exactly why it makes it into our countdown of the best things to do in St John's Antigua.
---
What now?
There you have it, you know everything we do about the best things to do in St John's Antigua except, of course, where to stay.
But, guess what, we can remedy that too by pointing you in the general direction of four TripAdvisor-rated resorts in Antigua. All of which are either in, or a matter of minutes from, all the awesomeness of St John's.
Just click the button below to start hearing about this quality quartet and really start planning your Antiguan escape.