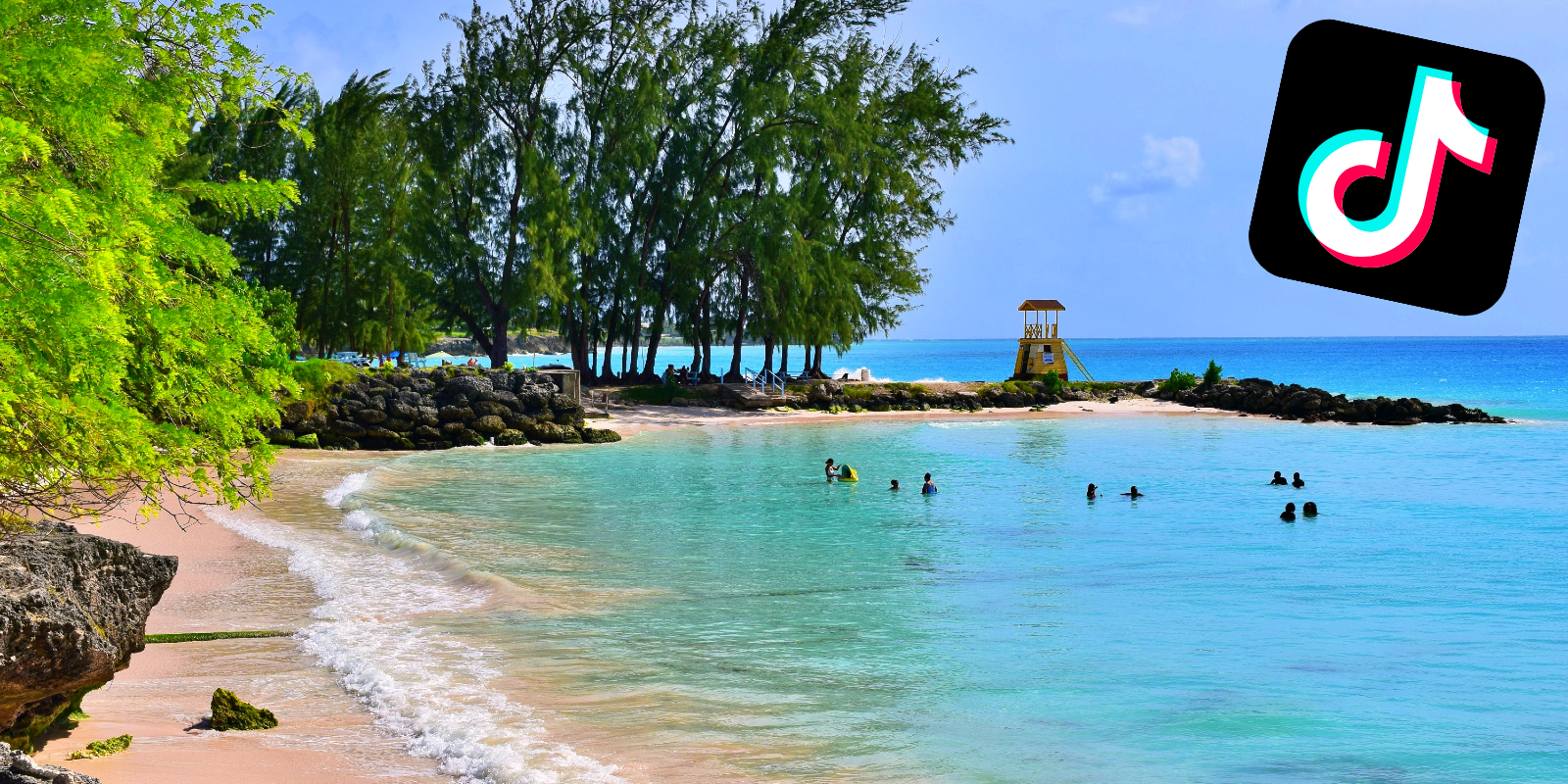 These 10 TikToks of Barbados will have you Caribbean crushin'.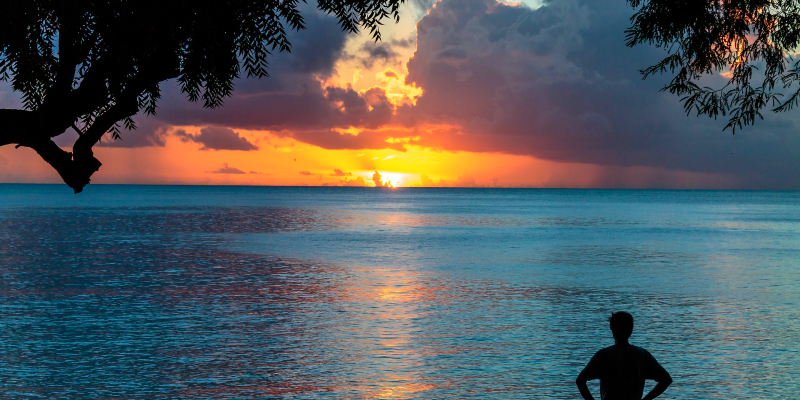 We've all seen the beautiful Barbados beaches scattered over our Instagram feeds. Along with the delicious snapshots of delicious Bajan food on our Facebook timeline. But have you ever considered having a scroll through TikTok to find some inspo for your next Caribbean break?
Well, we've got a collection of 10 TikToks of the fantastic Caribbean island of Barbados. Because it's always good to know what's on offer, so you're ready for your next fabulous getaway.
---
1. The stunning views from Sandals Royal Barbados
We are starting off strong with this one, it's a TikTok of the incredible Sandals Royal Barbados. This resort offers all of the Sandals luxury, as well as beautiful views! Image starting your morning with a dip in that infinity pool…
---
2. Is this the clearest water in the world? It's certainly a strong contender!
In addition to the beaches providing incredible backdrops, they also have magnificent crystal clear waters. It's the perfect setting to relax as you cool yourself off in the ocean. Alternatively, grab your snorkel and see what vibrant fish you can find on the seabed. In other words, you need to get yourself here!
---
3. There is even more to discover under the water
Did you know that Barbados is home to several shipwrecks? Many of these ships were actually sank on purpose. They now provide a home to some of the the healthiest reefs in the Caribbean where tropical fish spend their days.
So, not only are they a great place to explore for those who love to discover wreck sites, but also divers who want to get up close with the marine life!
---
4. Looking for a whole day's worth of activities? Check out this TikTok by travelswithrav…
This one's a bit of a longer TikTok, but it's worth it! From swimming with turtles, catamaran trips, eating amazing food to then ending the day watching the sunset. This really is the definition of absolute bliss.
---
5. How beautiful is this sunset in Holetown, Barbados?
The beaches in Barbados provide the most stunning scenery when the sun is setting over the horizon. There's not much to say about this one, except that we wish we were there.
---
6. Imagine waking up to this!
This view is a bit different to what we often wake up to in the UK. Just the thought of the slight ocean breeze, the saltiness in the air and that magnificent view to wake up to is making us get ready to pack our bags!
Barbados is full of picturesque views just like this one. So, no matter where you are staying in the country expect to be blown away. These TikToks of Barbados don't really even do them justice!
---
7. Our sign to book a Barbados trip? We don't need telling twice.
As a result of this video, we now have a Barbados trip booked and we are ready to go…
There are so many incredible things to do and see in Barbados, along with a variety of stunning resorts. Obviously, this blog is also a sign for you to book a Barbados trip!
---
8. Let's go surfing
During your trips to the breath-taking beaches, why not take part in some water sports? Bathsheba in Barbados has been labelled as 'surfer's paradise' due to it's epic waves.
It is home to Barbados' most famous wave, Soup Bowl. As a result of having such great conditions for surfers, you will find people travel from far and wide to experience the waves!
---
9. Virgin Atlantic has got all of the right ideas
Firstly, these clips of Barbados from Virgin Atlantic are enough to convince you to book a Caribbean break. Secondly, we need to know the name of every location in this TikTok!
---
10. The perfect location for a honeymoon
Without a doubt, Barbados is an amazing location to have your honeymoon and this couple have got the right idea! For example a Sandals resort, which actually features in this TikTok, offers all that you could need and more for a romantic getaway.
If only we could snap our fingers and be abroad!
---
Are these TikToks enough inspiration?
We hope that these TikToks of Barbados have got you raring to book a magical Caribbean break. 
Above all, we just want you to see just how beautiful Barbados truly is. From it's pristine beaches and fantastic marine life, to it's breath-taking resorts. Barbados has all you could ask for and more!
However, if you are wanting to find out more about Barbados, check out our first-time travellers guide to Barbados.