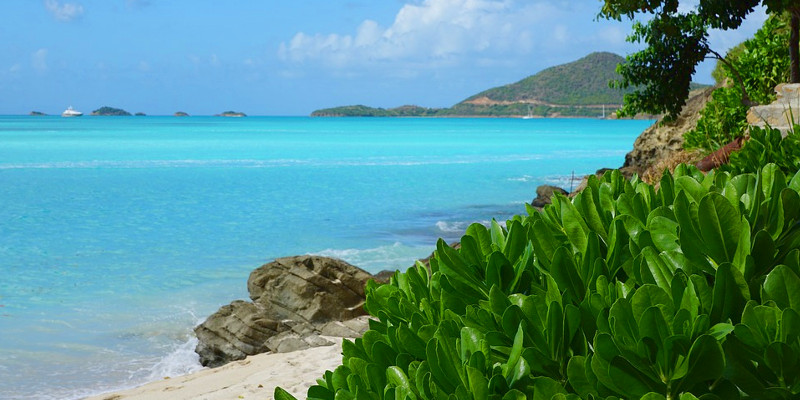 Thinking of heading to the beautiful island of Antigua? Our Ultimate Travel Guide will tell you all you need to know before you go.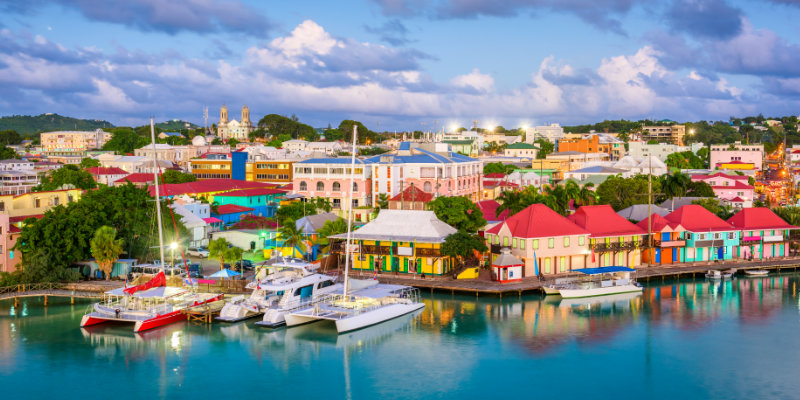 Also known by locals as Waladli or Wadadli, Antigua is a quaint and humble island, vibrant with colour and life centred in the heart of its sister Leeward Islands within the West Indies.
Protected by a vast coral reef, this island's calm waters are perfect for swimming, snorkelling and sporting opportunities under the almost constant warm Caribbean climate.
On land, Antigua is bursting with history holding hints of its previous use as a Navy base in the 1780s. This makes Antigua perfect for experiencing fascinating sights for the pioneer within you – all amongst breath-taking natural vistas!
---
Antigua at a glance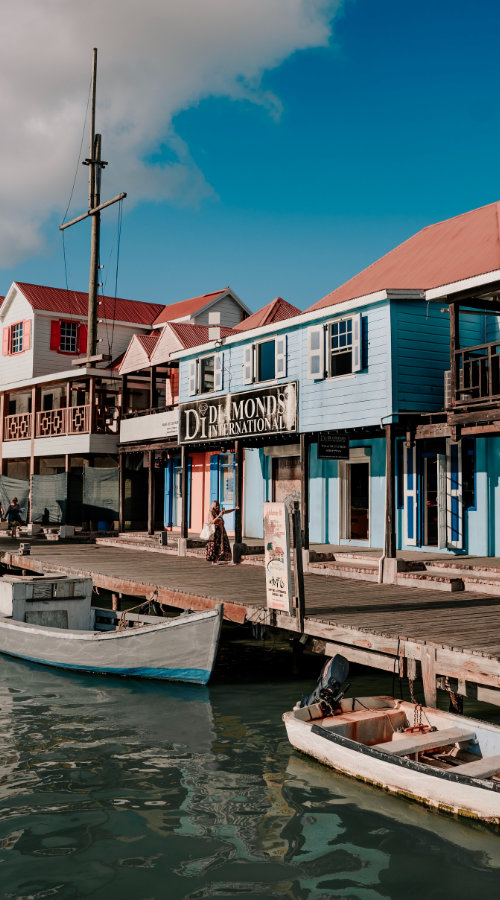 Best time to travel: May to November
Capital: Saint John's
Size: 281 km²
Currency: East Caribbean Dollar
Main language: English & Antiguan Creole
Flight time: Approx 8 hours
Time difference: GMT-4
---
A Cultural Paradise
Antigua holds a perfect mix of nature, luxury and culture, with luxurious 5-star hotels located right along the coast of St. John's, all for a very reasonable price and with outstanding hospitality. The local-run businesses also hold this humble attitude, leaving it almost impossible not to fall in love with the island of Antigua.
When to Go
One of the Caribbean's driest islands, Antigua only tends to experience rain in short bursts from September to November. These months are still warm though at around 30°, although July and August tend to be the warmest, only slightly, with an average of 31°. Even the coolest months of January and February linger around the 28° mark so, no matter what the time of year, you're guaranteed a beautiful warm climate.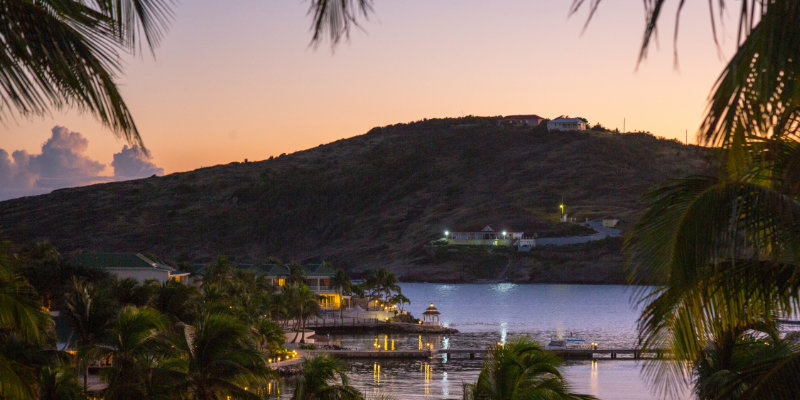 ---
Things to Do
Every single one of Antigua's 365 beaches provides clear, sparkling water and soft white sand and are entirely accessible for the public. Some offer typical strips with shops, bars, restaurants and services, and others simply show the perfect stretch of sand and sea to relax beneath the sun.
Many snorkelling opportunities await in Antigua amongst popular diving hot-spots such as the wreck of the Andes, where the remains of three sunken ships from the 1900s remain. As if the sight isn't interesting enough alone, the wreckage has since become home to some of Antigua's beautiful sea life.
In St. John's, you'll find the Museum of Antigua and Barbuda where you can learn about Antigua's ancient craftsmanship, culture and lifestyle. The capital city also provides a base for sightseeing tours, where you can book a group or personal excursion around the island.
And for fantastic nightlife, be sure to visit Shirley Heights, where incomparable vistas are matched with delicious barbecue cuisine, drinks and music.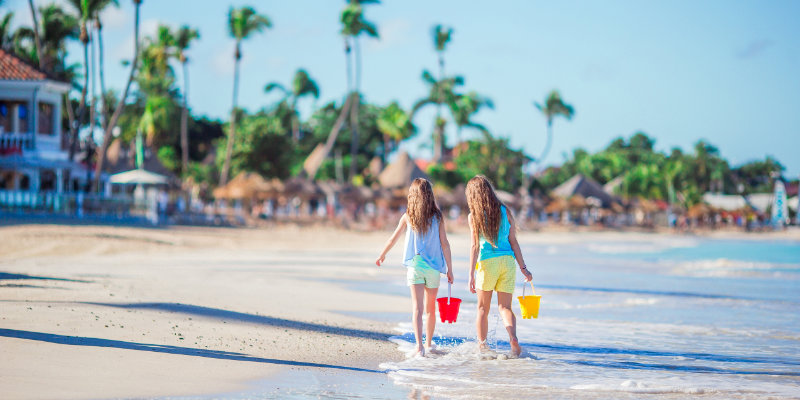 ---
Getting Around
Most hotels will be able to provide information on the bus schedules and all of the routes you need to know if you'd prefer to travel amongst the locals. Some taxi services offer transportation and tours, so you can see more of Antigua on your travels.
Plus, when the locals drive on the left side of the road, you know you're smooth sailing. However, that being said, Antigua's roads are known to be a little confusing. Not quite as particular with road signs or accurate with maps, it can take a little while to find where you want to be, but there's no denying you'll get to know the island better. Bumpy roads might slow you down, but it gives the wildlife residing on the island one less thing to worry about!
---
Essential Knowledge
Currency
The East Caribbean Dollar is locally used as currency in Antigua. Which is the equivalent of approximately 0.29 GBP, meaning every pound roughly equates to 3.5 XCD (East Caribbean Dollars).
Despite the local currency, US dollars are also very widely used. Holidaymakers also tend to take Great British Pounds to exchange them at a better rate when they arrive at the airport.
Emergency Numbers
• General emergency numbers: 911 or 999
• Air-sea rescue: 462-3062
• Ambulance: 462-0251
• Police: 462-0125
• Fire: 462-0044
FCO Advice
Keep up to date with current travel advice from the Foreign & Commonwealth Office here.
---
Ready to try Antigua?
Now you have all of the vital know-how about Antigua I'm sure you're itching to know more, so why not give the big orange button below a click?
Alternatively, to discover more about what the capital can offer, why not read our 9 Places You Need To Have On Your St John's Antigua Itinerary.
And if that's not all, islander, influencer, and food critic – Gourmet de Lion gives us The 10 Best Places To Eat In Antigua for some more insider knowledge.