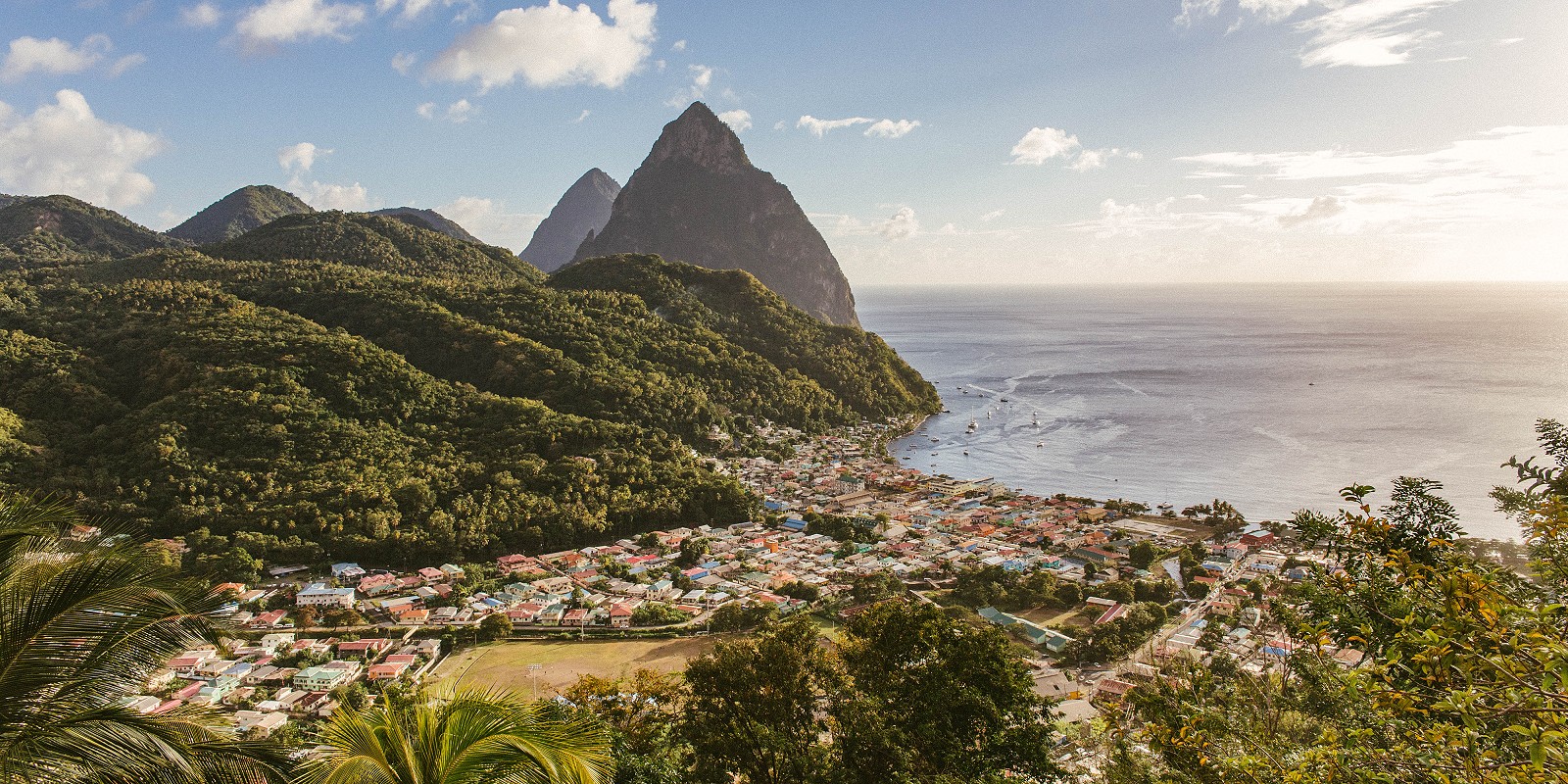 Is there a best time to visit St Lucia for ultimate holiday vibes? Does it even matter when you book?
It's widely believed that the best time to visit St Lucia is from December – March. This ensures you'll see the best of the weather, with the least chance of rain.
But, in this blog we'll break it down and show you why it doesn't matter what time you book your St Lucian escape. Because you'll be guaranteed a great time, anytime.
---
---
So, When's Best?
Like we said December to March is the best time to book from a meteorological perspective.
However, from your bank's perspective, April – May is a great time to travel. Prices are lower, plus the temperature will be largely the same.
Due to the island's tropical climate, it is subject to wet and a dry season. However, it's not as dramatic as you might think. So, let's dig a little bit deeper into those seasons to demonstrate why it doesn't necessarily matter when you go.
---
Dry Season
St Lucia's dry season runs from December – May. Which is why we've outlined months within that bracket as the best times to visit.
Temperatures during the dry season tend to range from a balmy 29° to 31°. Plus, this is when rainfall and humidity are at their lowest. However, that's not to say you definitely won't see any wet stuff, you just stand the best chance of staying dry.
So, is the wet season a complete no-no then?
---
Wet Season
Absolutely, not. Don't be put off by the name. It probably will rain a couple of times on your trip if you head out during the second half of the year. But most downpours come in brief deluges and you're still sure to get an average of 7 – 8 hours of sunshine a day.
Temperatures during the wet season remain high too. In fact, some of the hottest months of the year fall in this period. August – October generally sees the mercury pushing towards 32° on warmer days.
There is also an increased risk of hurricanes in the second half of the year. However, you can count yourself very unlucky if you catch one. In fact, asnsechastnet.com have reported, in the last 37 years only one hurricane has hit St Lucia.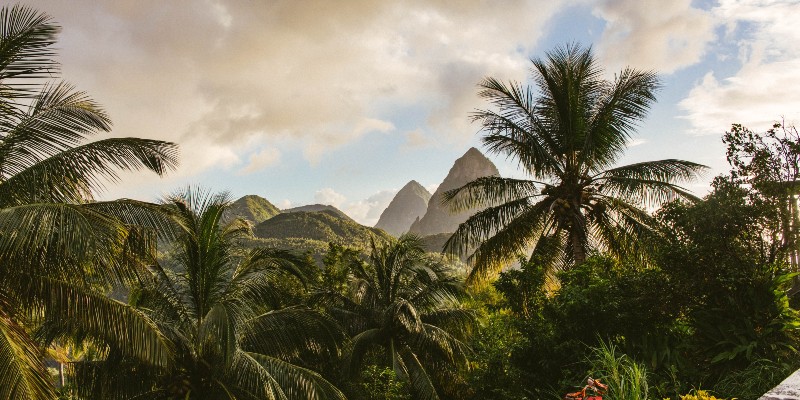 No Bad Wet Seasons
Coming at it from another perspective. We all love the lush, tropical landscape of St Lucia, right?
The gorgeous inland rainforested geography makes for a slew of incredible excursions for nature-lovers. From ziplining through the dense canopy to checking out incredible waterfalls. The rain makes it all possible.
So lay off the downpours, yeah?!
---
Plan Your Trip
But we know there's more things than the weather to take into account when you're thinking of the best time to book your St Lucia excursion.
Timing your trip to catch an epic island celebration is the best way to experience the culture of the island.
Not only is May the best time to visit St Lucia for weather, it's also a pretty decent time for catching a party. Plan your trip for the first half of the month and you'll be able to take in all the sights and sounds of the St Lucia Jazz Festival.
But speaking of sights, sounds, and a festival atmosphere. If you're happy to book in the "wet season", get to the island in June or July to experience the mother of all parties, Carnival.
---
Top Excursions to Try
If you're more into your adventures than parties, you'll be glad to know the best excursions in St Lucia are available all year round.
As we said earlier, the rainy season actually helps improve the island's excursion offering.
Whether you're heading out as a group or embarking on an adventure for two. From climbing the Pitons to diving the sea depths, they're always on, and they're always good.
---
Pack Your Bags
Has all that talk of incredible weather and party atmospheres got your wanderlust a-waggin'?
Now, it may not matter when you go. But it does it matter where you stay.
With that in mind, click the button below. We'll demonstrate how you can get three stunning St Lucian resorts for the price of one, with Bay Gardens.