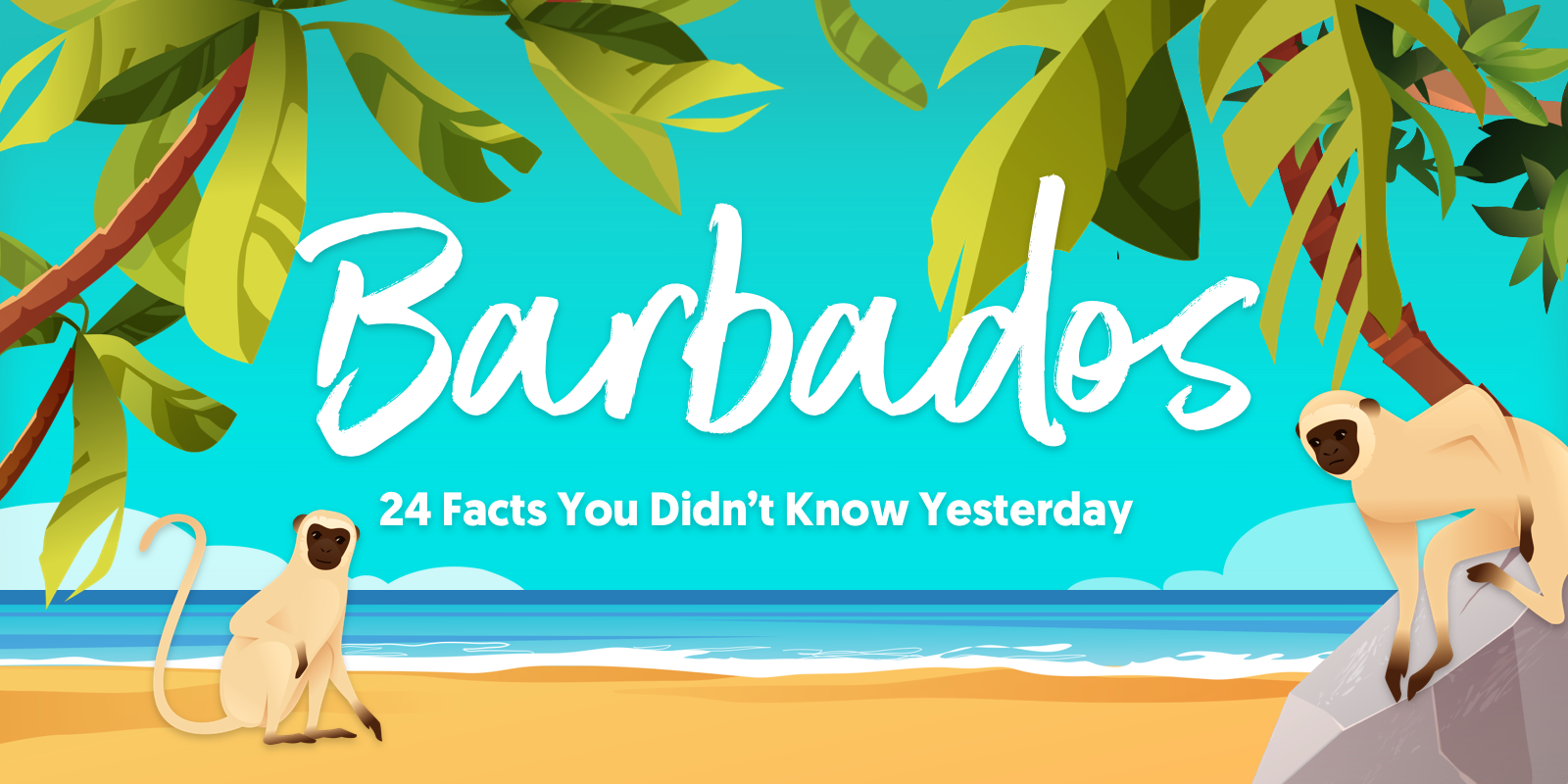 An eye-catching infographic giving you the facts about Barbados you didn't know yesterday.
Did you know that the Pirates of the Caribbean films are loosely based on Barbados's felonious past?
In fact, two pirates named Sam Lord and Stede Bonnet, are known to have frequented the island regularly. Plus, you can see numerous shipwrecks on a snorkelling trip as an eerie reminder.
In this infographic we'll tell you more amazing facts about Barbados you didn't know yesterday. Like whether it's best to stay on the east or west coast, as well as telling you more about beautiful Bridgetown.
So, set your faces to stun, and let's hear some more about this incredible island.
---

---
24 Incredible Facts About Barbados: The Inforgraphic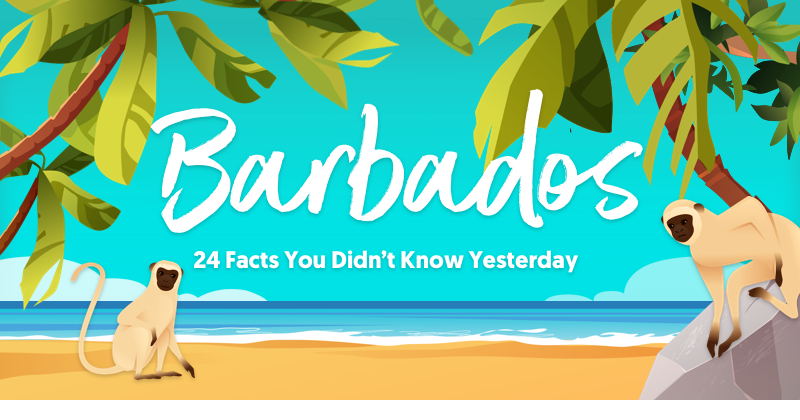 ---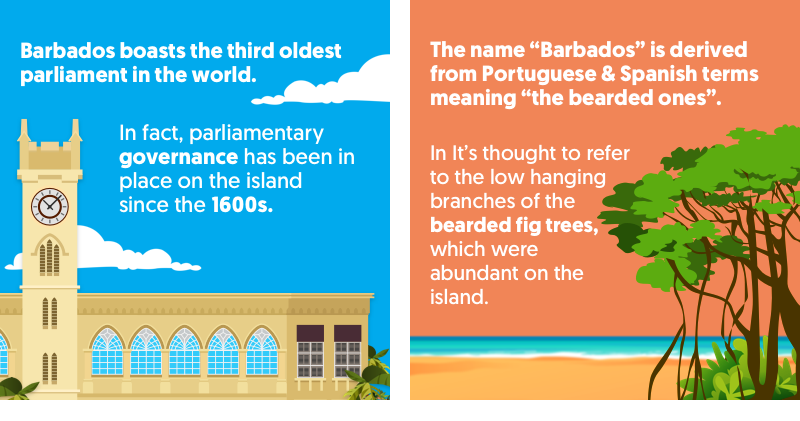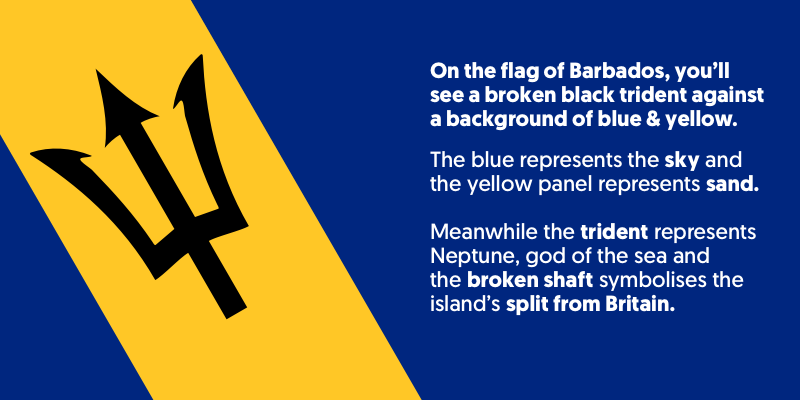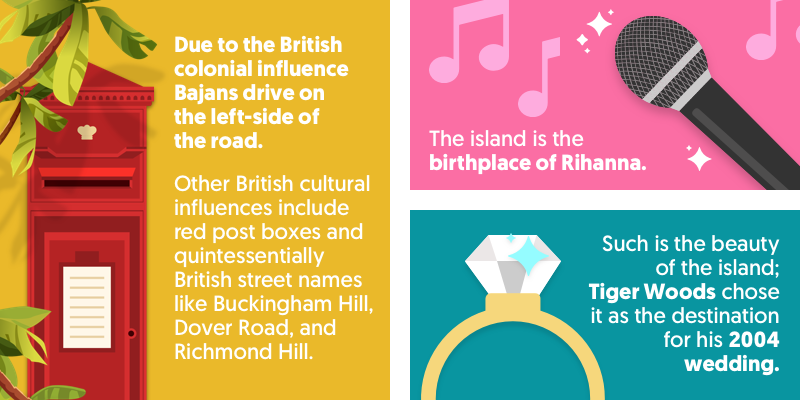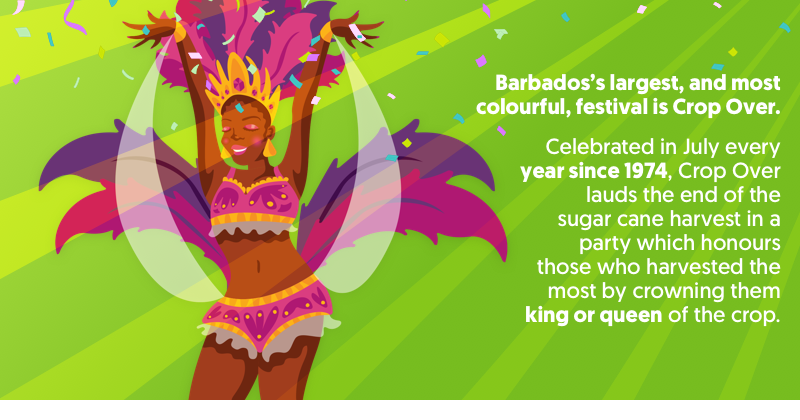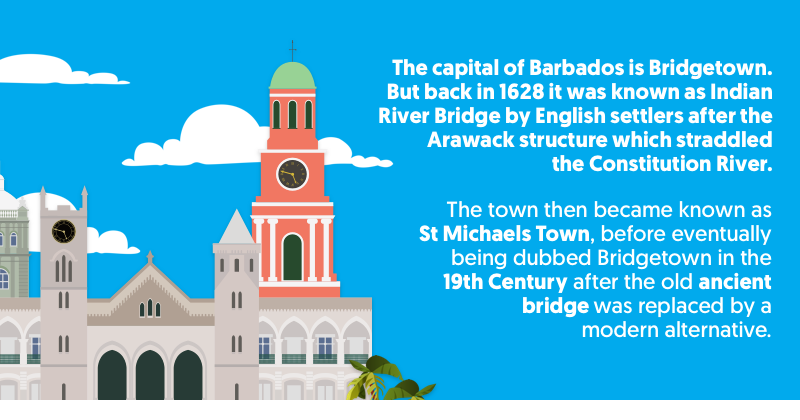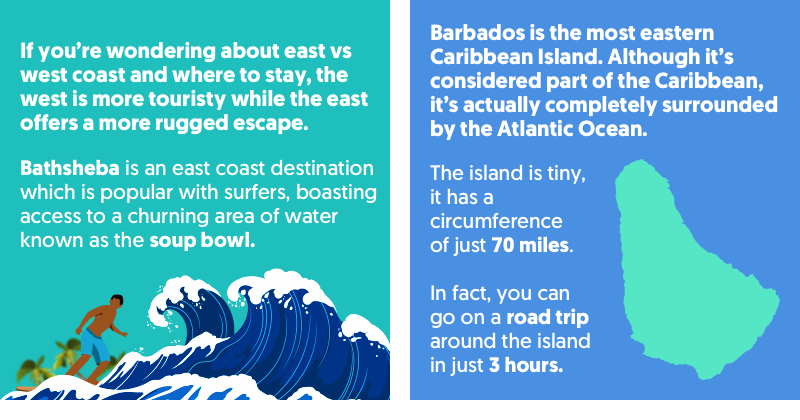 Graphics sourced from VectEezy.
---
Another fact about Barbados for free
One more amazing stat about the island is that you can get 2 resorts for the price of 1 with Sandals. But we can't say any more about that here.
However, if you click the button below we'll tell you everything you need to know about this awesome holiday hack.