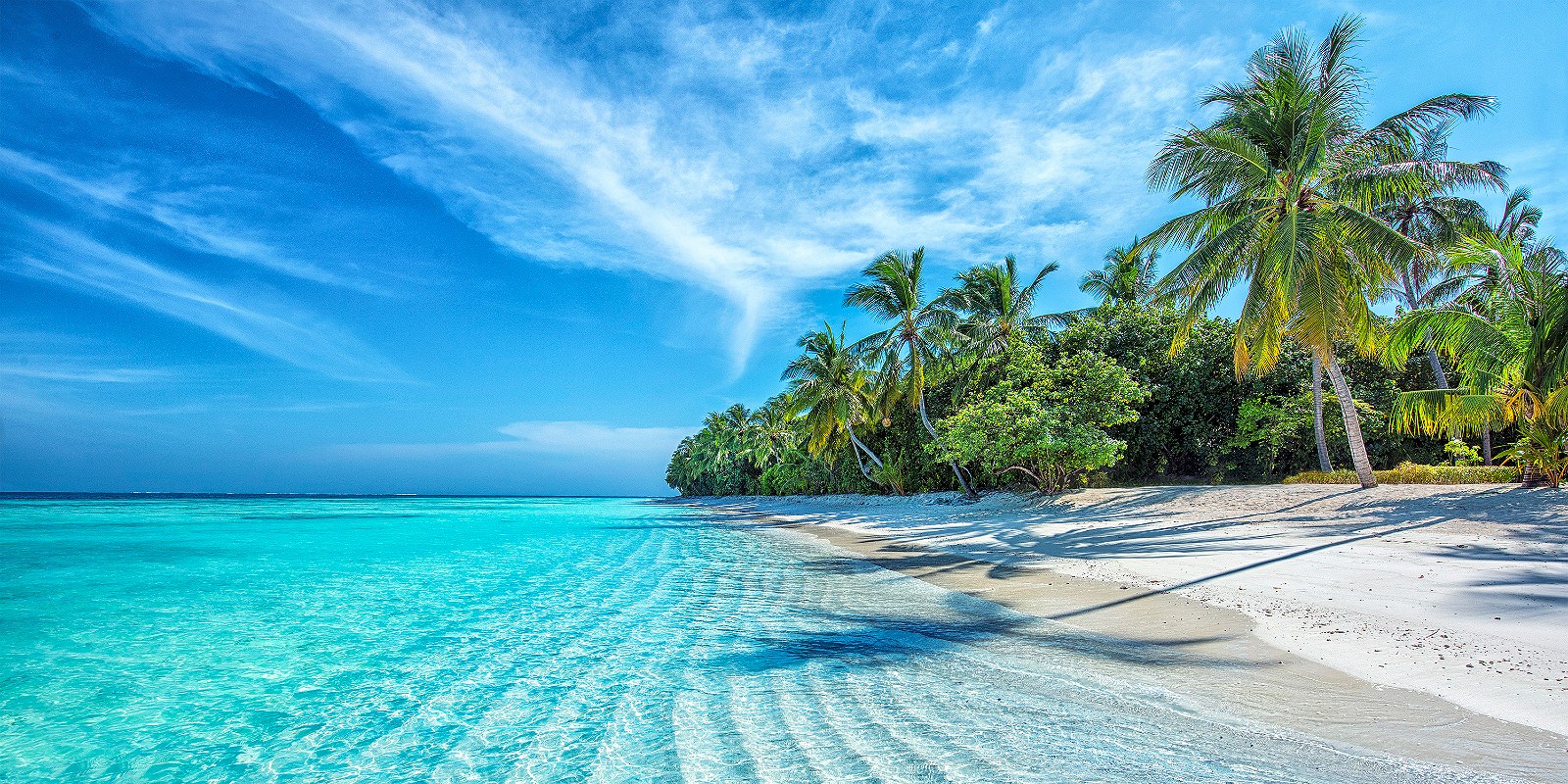 We'll give you the secret sauce to creating a cheap Caribbean holiday without affecting your fun!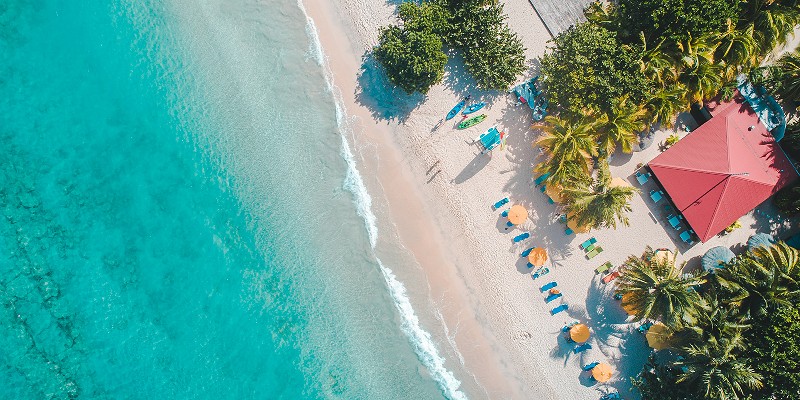 The phrase "cheap Caribbean holiday" is not an oxymoron and here's why.
You can save money left, right, and centre and still have an amazing escape if you know where to look.
In this blog, we'll cover all the ways you can slice the price of your stay in paradise. Without feeling like you've done the Caribbean "on the cheap".
So, let's get into it.
---

---
How To Capture a Cheap Caribbean Holiday
The best way to reduce the cost of your Caribbean holiday is to go all-inclusive and select your activities wisely. Consider booking in low-frequency months like September too when rooms are cheaper.
Research from previous holidaymakers shows that, on average, you could be expected to spend around £300 per day in Barbados.
But you could curtail that cost up-front by grabbing an all-inclusive Caribbean stay for less in our Big Blue Sale. Then it's all about the best activities to choose for maximum fun with minimum spend.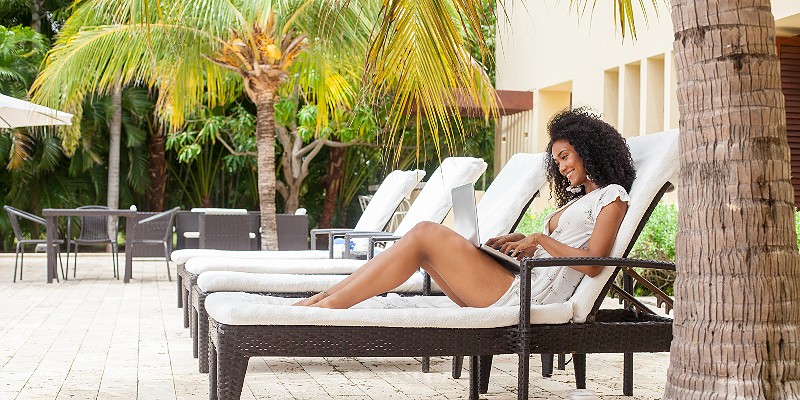 ---
Why Is September The Cheapest Month To Visit The Caribbean?
September is the cheapest time to book a Caribbean holiday as it falls in the middle of hurricane season. However, don't let that put you off, as this usually just means there's a greater chance of showers at that time.
Hurricane season in the Caribbean runs from June 1 to November 30. But the chances of you actually being affected by a tropical storm in that time are around 2%.
Plus, you can reduce that risk even further by choosing an island outside of the hurricane belt. Five historically super safe islands to think about are:
---
Which Caribbean Islands Are Safe From Hurricanes?
Barbados
Curaçao
Grenada
St Lucia
Antigua
While you can never say that any destination is completely safe from these natural disasters, the islands above lie outside of the hurricane belt.
This means they are more protected from adverse weather.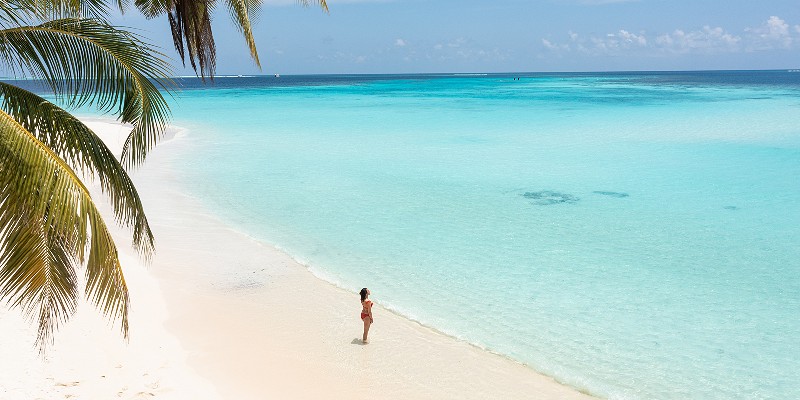 ---
Best Affordable Activities On A Caribbean Holiday
Exploring local towns
Snorkelling
Beach days
Festivals
Sunset watching
Hiking in nature
It's true. You could save all the money in the world if you just stuck to your sunbed and made the most of your resort's all-inclusive offering.
But the Caribbean is one of the best regions for tagging some amazing and inexpensive activities on to your itinerary.
Perfect for satisfying those restless travellers. So what are these awesome days out and what do they consist of?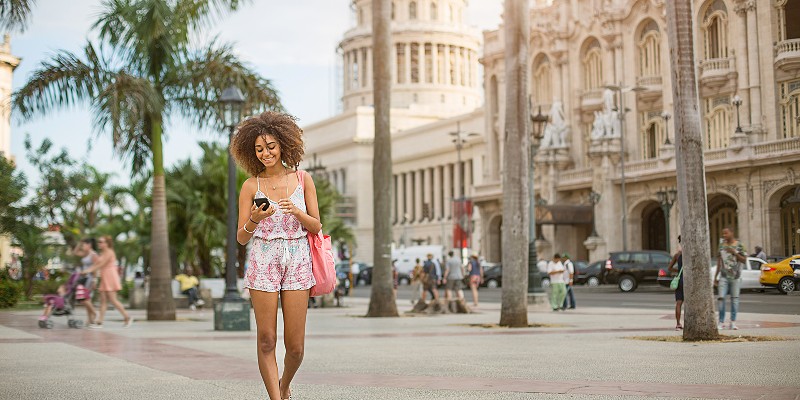 ---
Why Should You Explore Your Local Area?
One thing which can be said for most areas across the Caribbean is that the locals are super friendly. They love showing their towns and villages off to visitors.
Plus, within those towns and villages, there are hundreds of incredible things to do that won't cost the earth.
Take Barbados, for example, places like the capital Bridgetown are brimming with amazing experiences. Icons of the city like Michael's Cathedral, Barbados Museum & Historical Society and George Washington House are all free to enter and offer amazing days out.
Elsewhere, though, the town of Oistins is home to an incredible Friday night shindig every week which is completely free to enter.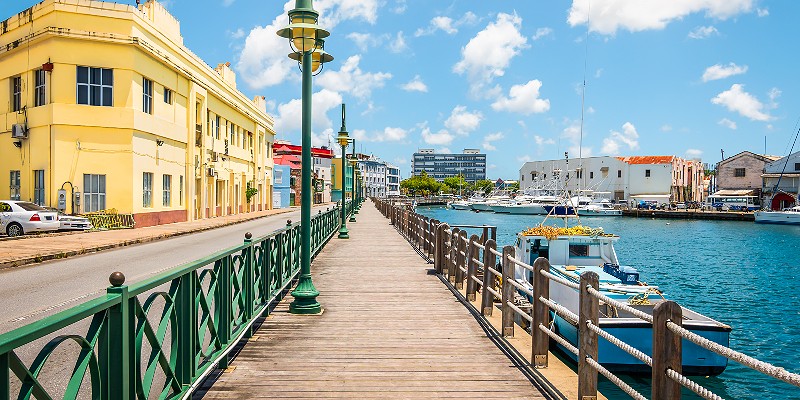 ---
---
Best Places To Go Snorkelling in the Caribbean
The Caribbean is littered with amazing submarine adventures. In fact, getting under the water is one of the best ways to explore the Dominican Republic.
If you've chosen to go all-inclusive on your cheap Caribbean holiday, then you may have snorkel gear hire included in your plan. For instance, diving at Sandals Barbados is included in the all-inclusive plan.
But, don't worry if you haven't because some of the best snorkel sets have affordable options. So it might be a nice money-saving venture to pick one up before you go. A decent set can cost anywhere from £10 – £40.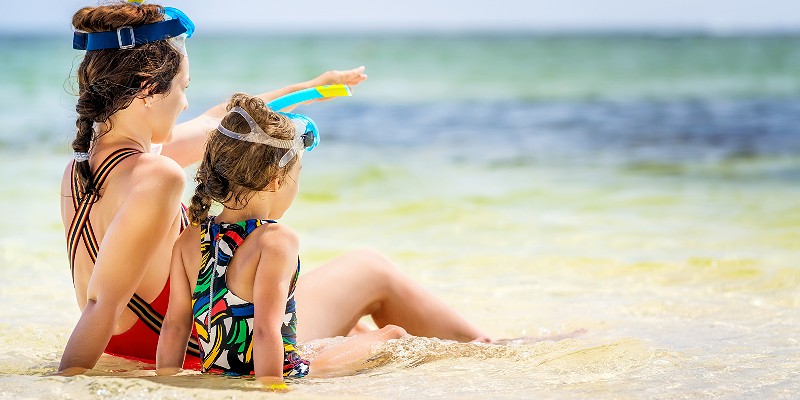 ---
Where To Go For The Best Beaches In the Caribbean
If you're looking for the ultimate affordable Caribbean beach escape, it has to be Antigua. This tiny island is home to 365 beaches! This means you'll never be far from another storming stretch of sand.
Undoubtedly, one of the best things to do on a cheap Caribbean holiday is kicking back on the dreamy beaches. They don't cost a penny to lounge on, they're beautiful and they offer lots of awesome Instagrammable moments.
If you want to get out and tour the best beaches in Antigua, the cost of getting around in the country is pretty nominal. A 30-minute taxi from St John's to English Harbour is around $25. And buses will be even less!
---
Time Your Trip To Coincide With Festival Season
If there's one thing the Caribbean islands do better than most it's parties. And there's no bigger celebration than a colourful carnival.
The best news is, because these celebrations are so big, you can be a part of them for nothing!
So where are the biggest festivals and when should you be looking to book your escape?
---
5 Biggest Festivals In The Caribbean
Junkanoo – The Bahamas – December 26 – 1 January
Carnival – Trinidad & Tobago – February 15 – 23
Vincy Mas – St Vincent & The Grenadines – June 30 – 11 July
Crop Over – Barbados – August 7 – 14
Spicemas – Grenada – August 9 – 16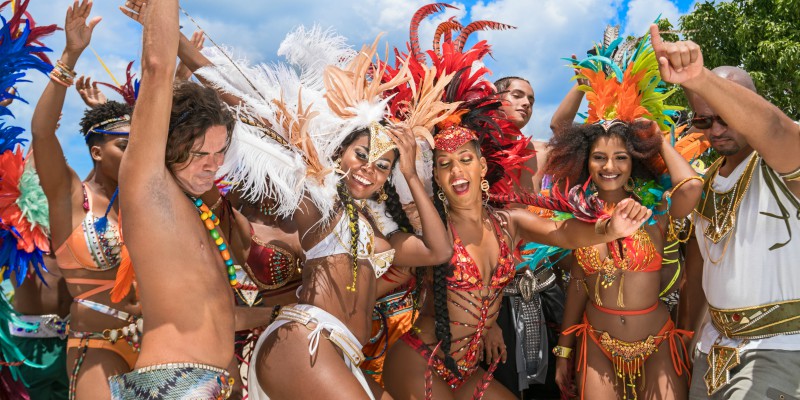 ---
Catch a Sunset At Shirley Heights
While you're kicking back on those Antiguan beaches it pays to stick around and catch an enchanting sunset. Watching the sun slowly recede behind the Caribbean Sea is an unforgettable experience.
Although, if you want to truly breathtaking view, then you need to head to Shirley Heights. One of the best excursions in Antigua.
Make the journey up the hill on Sunday and you'll find a steel pan band, bars and food trucks to help you enjoy nature's show.
As we said above, taxis and buses are pretty cheap on the island. There is also a small entry fee (about $10) to get into the party at the top.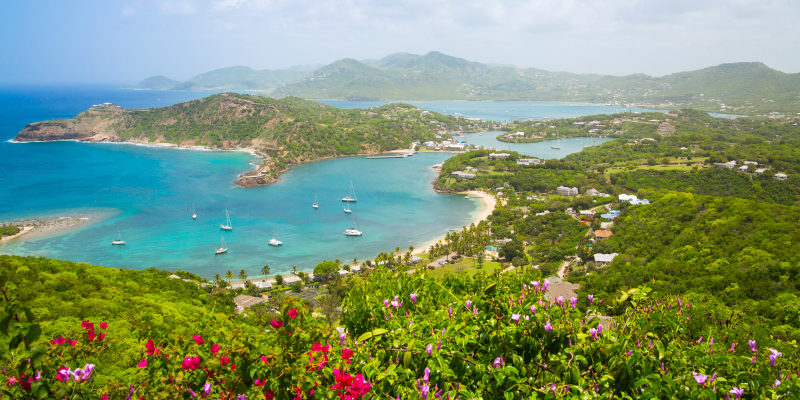 ---
Go For A Walk In St Lucia
Our final tip for creating an incredible but cheap Caribbean holiday is getting out on foot.
Islands like St Lucia are just begging to be explored. Climb the Pitons through a resort-led excursion or shop around for a cheaper deal. A Gros Piton climbing excursion starts from about $90.
Although, the iconic volcanos are free to access. So it might be a little easier on the wallet if you grab some public transport and make your own way up.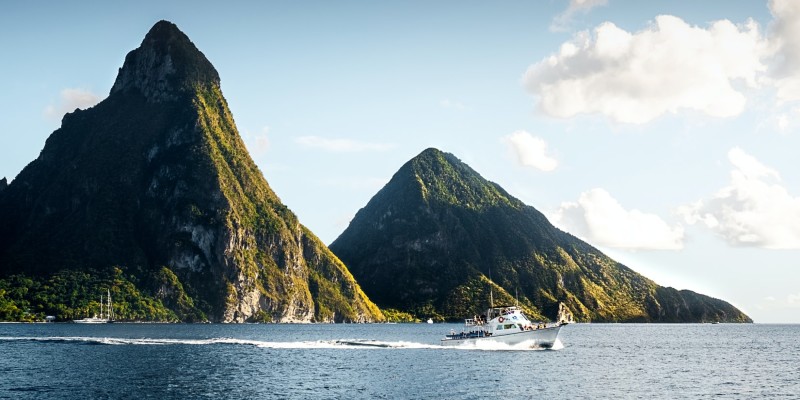 ---
Why Not Think About a Caribbean Cruise?
Okay, so the initial outlay of a Caribbean cruise can be meaty. But our flexible payments allow you to spread the cost of your escape.
Plus, when you break it down, a cruise is a brilliant way of getting a feel for several Caribbean islands without booking an individual stay at each.
You could experience some of the best things in the Caribbean on one trip. Moreover, your excursions are included so there's no additional cost when you're onboard.
As a final bonus, if you're still worried about being caught in a hurricane, then a cruise is a better way to go. Cruises are constantly watched and redirected to avoid any bad weather while at sea.
Just something to think about.
---
Pick Your Time & Book For Less
A Caribbean holiday doesn't have to cost the earth. If you book all-inclusive and don't mind going at quieter times, then it becomes so much more affordable.
Make sure you map out what type of holiday you want and plan an itinerary with inexpensive excursions. Or just enjoy your savings from the comfort of your sun-soaked lounger.
Click the button below and shop the Big Blue Sale today and start making more of your of your holiday budget.