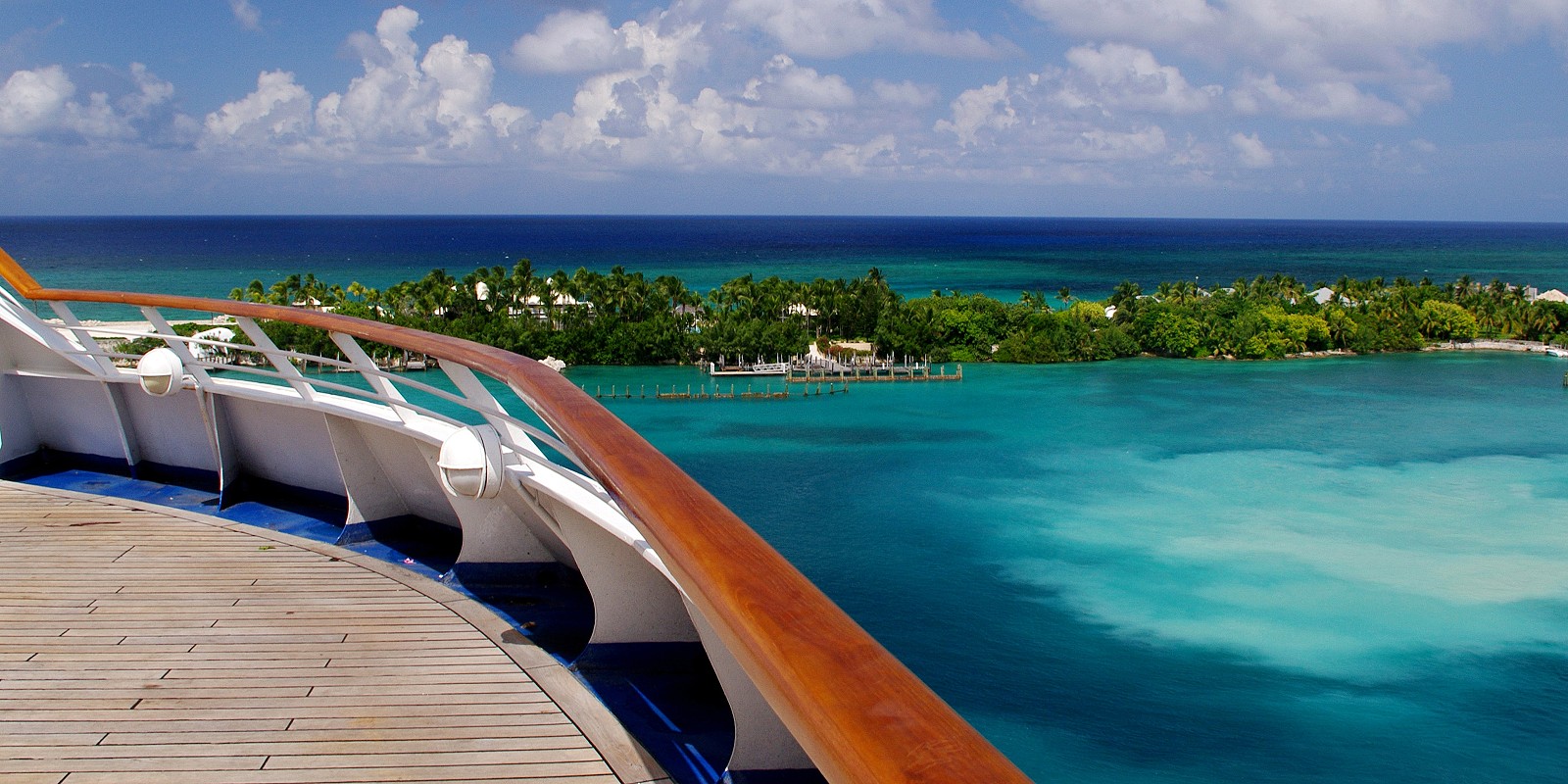 Did you know about all these amazing things to do on a Caribbean cruise? It's okay if not…
There are so many things to do on a Caribbean cruise. So much so, it's sometimes hard to remember you're gliding through one of the most stunning locations on earth.
If you're one of those who think cruising is for people of a certain vintage, then we're sure this blog will convince you otherwise.
Before we get into all those incredible on-board activities, why don't we tell you why cruising is for you.
---
---
Cruising Is Back: Here's Why
Recent studies have shown that the fastest growth in cruise passengers numbers is in the under-20s market.
Now 8% of all cruise passengers are either teenagers or younger. Additionally, the research also found that over a third of cruise passengers are under 60.
Younger generations are getting more interested in voyages rather than beachy breaks. And that could be down to the sheer scale of things to do on a Caribbean cruise.
Although, if you still want to merge some beach time into your adventure, it might be worth thinking about a Fly, Cruise & Stay escape. In the meantime, though, why don't we jump into telling you about the surprise activities you can do on a Caribbean cruise.
---
Top Things To Do On a Caribbean Cruise
Have a spa day
Grab a tooth whitening session
Take part in an art auction
Take a language course
Get some family time
Go rock climbing
Take a dance class
Have a flutter in the casino
Make some bespoke jewellery
Get into scrapbooking
Make cupcakes
Go on a gameshow
Learn how to make sushi
Catch a lecture
Go wine tasting
---
Are These Activities Available On Every Cruise?
That array of activities is undoubtedly impressive, right? But can you experience them all on every Caribbean cruise you try?
Well, for the most part, yes. For the purposes of this blog, we're focusing on Royal Caribbean cruises as they have such an amazing offering.
But other cruise companies will promote a similarly packed potential itinerary. So why don't we dive into these activities in more detail?
---
14 Things To Do On Aa Caribbean Cruise
A Caribbean cruise allows you to discover many countries in one go.
But let's explore the many on-board adventures waiting for you when you return to your floating home.
1. Treat Yourself To A Spa Day
Cruise ships like the ones we sail our Caribbean cruises on come fully equipped with an indulgent spa.
But Royal Caribbean's Vitality℠ Spa offers more than just a quick rub down. Take the chance to grab a full pamper with massages, wraps, and scrubs. All completed using big products from the likes of Elemis®, bliss®, La Thérapie and Ionithermie.
---
2. Upgrade Your Smile With A Tooth Whitening Session
If you don't fancy getting a full treatment, why not think about giving your pearly whites a pamper instead?
The ship's spa also offers the opportunity to have a tooth whitening session. Soon you'll be looking like every TV show host on every TV channel, with a sparkly new set of gnashers.
---
3. Take Part In An Art Auction
Moving away from the spa, we bet you didn't know you could get involved with a real-life art auction while on board.
Collections specially curated by the Park West Art Gallery are displayed on the ship. You'll have the option to sail away with a masterpiece in the auction evenings.
The fun and excitement begin with a champagne toast.
---
4. Learn A New Language
One of the best things to do on a Caribbean cruise is definitely learning a new language. Have the option to expand your knowledge and leave with a new skill to keep forever.
You'll have the chance to test out your newly acquired linguistic skills when you sail into the next port.
---
5. Grab Some Family Time
We already know that cruises are becoming more popular with younger audiences. So take your little ones along and spend some time together on the Caribbean Sea.
Specialist areas throughout the ship are dedicated to offering your kids the most incredible experiences. Let them choose from the below areas:
Adventure Ocean®
Explorers Programme
Voyagers Group
Teen Lounge
Adventure Ocean Programme
The Adventure Ocean® scheme is an award-winning youth programme aimed at 3-5 year-olds. Fun and educational activities in the Aquanauts group are perfect.
Explorers Programme
Themed parties and other fun games await 6-8 year olds in the Explorers Programme.
Voyagers Group
There's more fun, games, education and good times in the Voyagers which is reserved for 9-11 year olds.
Teen Lounge
No prizes for guessing who rules the roost in the Teens Lounge. There's no teaching or classrooms here. Just engaging activities and consoles in a shared space for the older kids to have their own experience.
---
6. Scale A New Height By Rock Climbing
Families also love the rock climbing wall. If you've got a stomach for heights why not have a competition to discover who in the group can get the highest?
Can you scale all 12 metres of vertical trouble?
---
7. Take A Dance Class
Fancy yourself a natural on Strictly Come Dancing every year?
Why not take the first steps to learning a quick step or salsa number? Then impress the rest by taking your new skills to the floor every night.
---
8. Try Your Luck In The Casino
Fancy a flutter? Each Royal Caribbean ship has a Casino Royale℠. You can explore hundreds of games from slot machines to roulette and poker.
So, now you've just gotta ask yourself. Do ya feel lucky… punk!
---
9. Craft Your Own Jewellery
Away from the bright lights of the casino and dancefloor you can also find a jewellery-making class.
Here the cruise team lay out a selection of beads, stones, and chains to help you craft the perfect piece. Take home a souvenir all of your own creation!
---
10. Try Scrapbooking
Staying on that theme of creation. You can also take a scrapbooking class during your cruise and create a beautiful memento of your time on board.
---
11. Bake Some Special Cupcakes
Baking enthusiasts stand up! This one's for you.
Along with other cooking classes available on-board, there's also the opportunity to whip up a delicious batch of cupcakes.
Perfect for enjoying in your luxurious room while you wait for the next dazzling island to glide into view.
---
12. Go On A Gameshow
When it comes to great things to do on a Caribbean cruise, we bet you didn't think you could appear on a gameshow, right?
If you love nothing more than a glitzy gameshow, then you have the option to star or spectate on Rhapsody Of The Seas.
Games like Love & Marriage and Battle of the Sexes will challenge your knowledge and teamwork.
---
13. Learn How To Make Sushi
If you like the idea of taking a cooking class and you harbour a love for Asian cuisine, then this is the perfect activity.
Learn how to craft classics like California rolls, sashimi, and nigiri. And, stick around for the all-important taste test, of course!
---
14. Learn Something New In A Lecture
Among all the fun, games, excitement and adventure, there are also opportunities to learn from leading experts about a range of subjects.
Want to discover more about astrology or get an expert's perspective on the benefits of meditation? You can do it all on a Caribbean cruise.
---
15. Wine Tasting For The Win
Finally on our list of things we bet you didn't know you could do on a Caribbean cruise is… wine tasting.
Whether you fancy yourself as a vino aficionado or you just love a bit of plonk. This activity brings you face-to-mouth with some world-class wines from leading international vineyards.
---
What Else Is There to Explore?
When it comes to booking in your break, a cruise is always a good idea – no matter your age.
There are so many amazing things to do on a Caribbean cruise. But we hope this has given you a brief outline as to the breadth of fun available.
If you'd like more information about what it's like on-board a fly, cruise and stay trip then click the button below.
We'll give you the full SP including what you'll need to take with you and what to expect when you climb aboard.