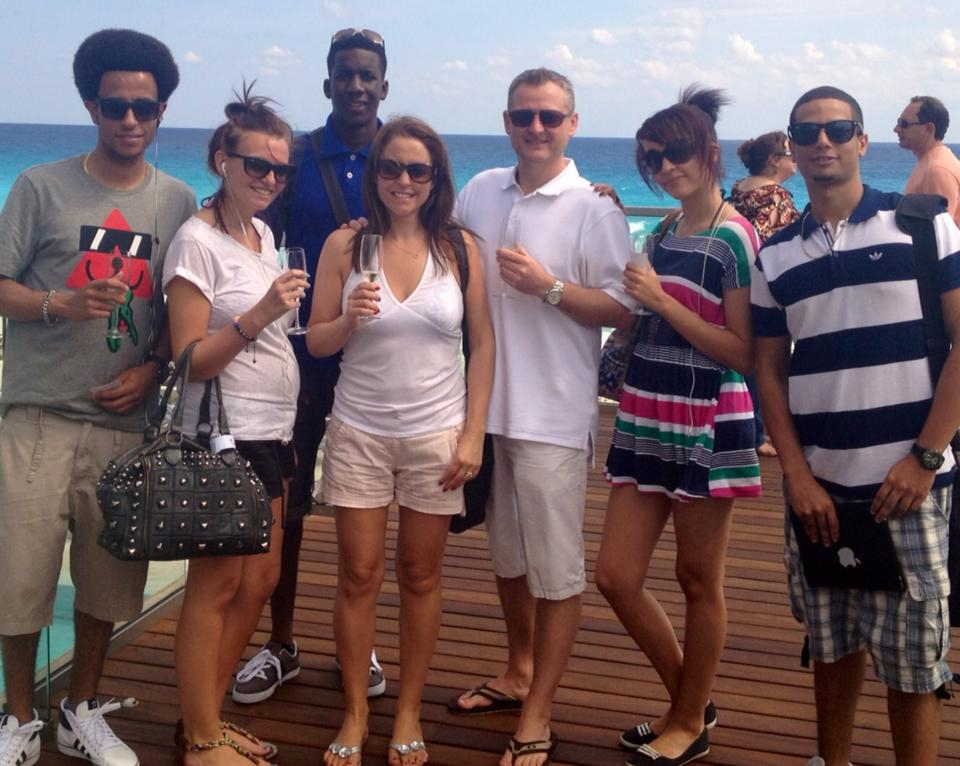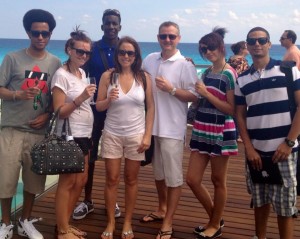 For my 21st birthday I was lucky enough to spend it with some of my family and friends in Mexico! In total we stayed there for ten nights spending the first five in Playa Del Carmen and the last five in Cancun.
The Journey began bright and early on 29th October. We flew with Thomson from Manchester airport to Cancun. Although the flight is fairly long at roughly ten and a half hours it didn't feel as long with the comforts of premium economy seats. After watching a couple of films and making the most of the complimentary drinks we arrived in Cancun. From Cancun airport we were met by our transfer Jumbo tours and taken to our first destination.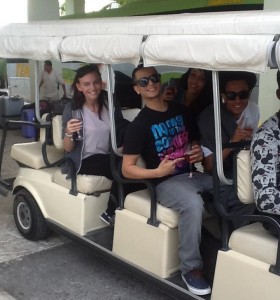 Upon arrival at the El Dorado Casitas Royale we were warmly welcomed by the staff with cool, wet freshly scented towels and rose Champagne which was very refreshing! As the resort is quite big the staff use golf carts as a method of transport for themselves and guests, so they packed our cases onto one and took us to check in. After a quick check in and a couple more glasses of Moet we were shown to our rooms.
I stayed in a very charming Swim up Casitas suite which had a huge oversized bed, a jacuzzi, a separate bath and an outdoor shower! My first impressions of this place, Wow!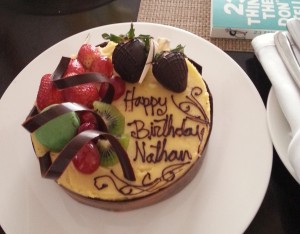 I enjoy good food and the El Dorado Casitas Royale did not disappoint. There's a wide range of restaurants to choose from that cater for everyone's needs. Most mornings I ordered room service for breakfast (usually due to a few too many tequila's the night before) which was always prompt and made to perfection. My favourite spot for lunch was definitely 'JoJo's Seaside Grill' which offered jerk burgers and even jerk spaghetti bolognese, if you enjoy Caribbean food this is a must! 'Kampai' the asian restaurant also do real good chicken satay sticks.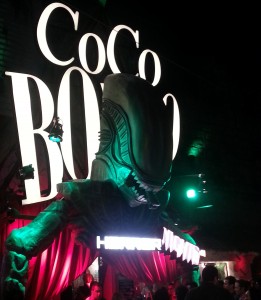 There are activities to take part in going on at the hotel, we didn't really partake in any of the complimentary ones but we did try out the Jet Ski's which cost about $50 for 45 minutes and are definitely worth the money, make sure you hold on tight though! We were lucky enough to be over there for Halloween which Mexican's refer to as the day of the dead and take really seriously. We went into Playa Del Carmen for this to the famous Coco Bongos and it was mad!
The shows here are amazing however we only stayed for roughly an hour and then decided to try elsewhere, it was that packed I started to feel claustrophobic. There's a nice selection of bars and clubs in Playa Del Carmen playing a lot of house music, if you're getting a taxi to or from here just make sure you ask around and find the best price.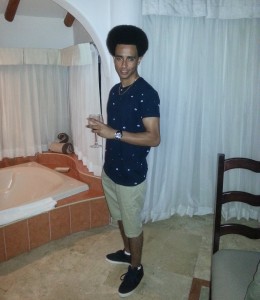 I spent the next day which happened to be my birthday recovering in the Nâay Spa, the hydrotherapy circuit is really good and I also had a deep tissue massage which was heavenly! On our second to last day me and my friends went to the 'Xplor Adventure park'.  The park has 14 zip lines that fly over trees into water and are pretty scarily high up. They have amphibious vehicles, underground rafts and an all you can eat buffet, it really is a great day out.
The El Dorado Casitas Royale is an adults only hotel which is ideal for couples however I had an amazing time with my friends and family. You can do as much or as little as you want, it has a very laid back relaxing aura and I would most definitely return again.
For the second part of our holiday we stayed in Cancun at Secrets The Vine which I was excited to see as it's quite a new hotel and last time I was in Mexico they were still building it. Again we were greeted with an extremely friendly champagne reception and taken to check in to the preferred club. Staying in the preferred club you get a kind of special treatment and you can use certain amenities which the regular section can't.  After check in we were all taken to our rooms.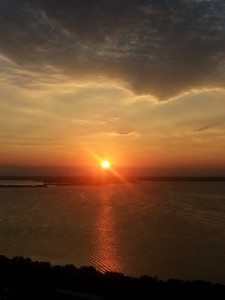 I stayed in a Preferred Club Junior Suite Ocean View room and it was simply stunning! It was very modern with a luxurious feel, it had a huge walk in shower, a flat screen TV, touch sensitive light switches and the view from the balcony was breathtaking! Directly under us was the preferred club pool area, to the right you could see Cancun lagoon and to the left you could see the spectacular turquoise ocean. I was very impressed!
The food at this resort was of a very high standard, my favourite restaurant was probably Dragons because I had what has to be the nicest Thai Green Curry I've ever tasted, the Sea Salt Grill was definitely in contention for top spot though, they serve up a mean steak and the lamb rack was beautiful. Also the service was second to non, all of the waiters were extremely knowledgeable and friendly. One thing I enjoyed about this resort was the premium brand drinks, Corona was the beer of choice and often we would sit down enjoying a fine cognac like Martell or Hennessey for no extra charge!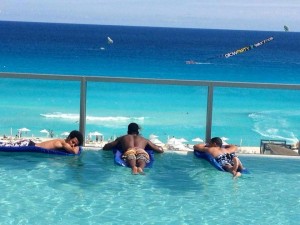 There was always a lot going on at this hotel, the entertainment team were very good and would try and get people involved in an assortment of different activities from water aerobics to bar crawls in Cancun. The main pool area was where most of the activities went on and it was definitely more lively than the preferred club pool which overlooks this area and has a much more laid back, calmer ambiance. I personally like the preferred club pool better because of the view but we spent our time at both sections.
One excursion we did which was provided by Jumbo tours was the Speedboat Safari. I would 100% recommend this excursion, you drive speedboats from the harbour for about twenty minutes out to a coral reef where you go snorkelling.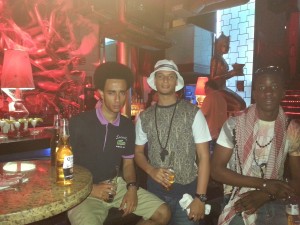 We also went into Cancun at night a couple of times. If you're doing this I recommend you get the bus instead of a taxi. Buses run every five to ten minutes right up and down the strip and it will only cost you $1! We went to a place called Mandala which cost us about $30 each entrance but after paying that you can literally drink until you drop. They even brought a litre bottle of Bacardi to our table, it was a messy night!
Secrets The Vine is an adults only hotel and like El Dorado Casitas Royale is a good place for couples. It is in Cancun so it is near the parties but not too close as to ruin the relaxing feel. They pay very close attention to detail here and it really is a top quality resort!
I had an amazing time, it was definitely my best birthday ever! I thoroughly enjoyed both resorts and they both have their own personal qualities. I liked the calm, care free feel of the El Dorado Casitas Royale and I enjoyed the modern luxurious feel of Secrets The Vine. I would like to visit them again for longer periods of time and I would 100% recommend them to all!