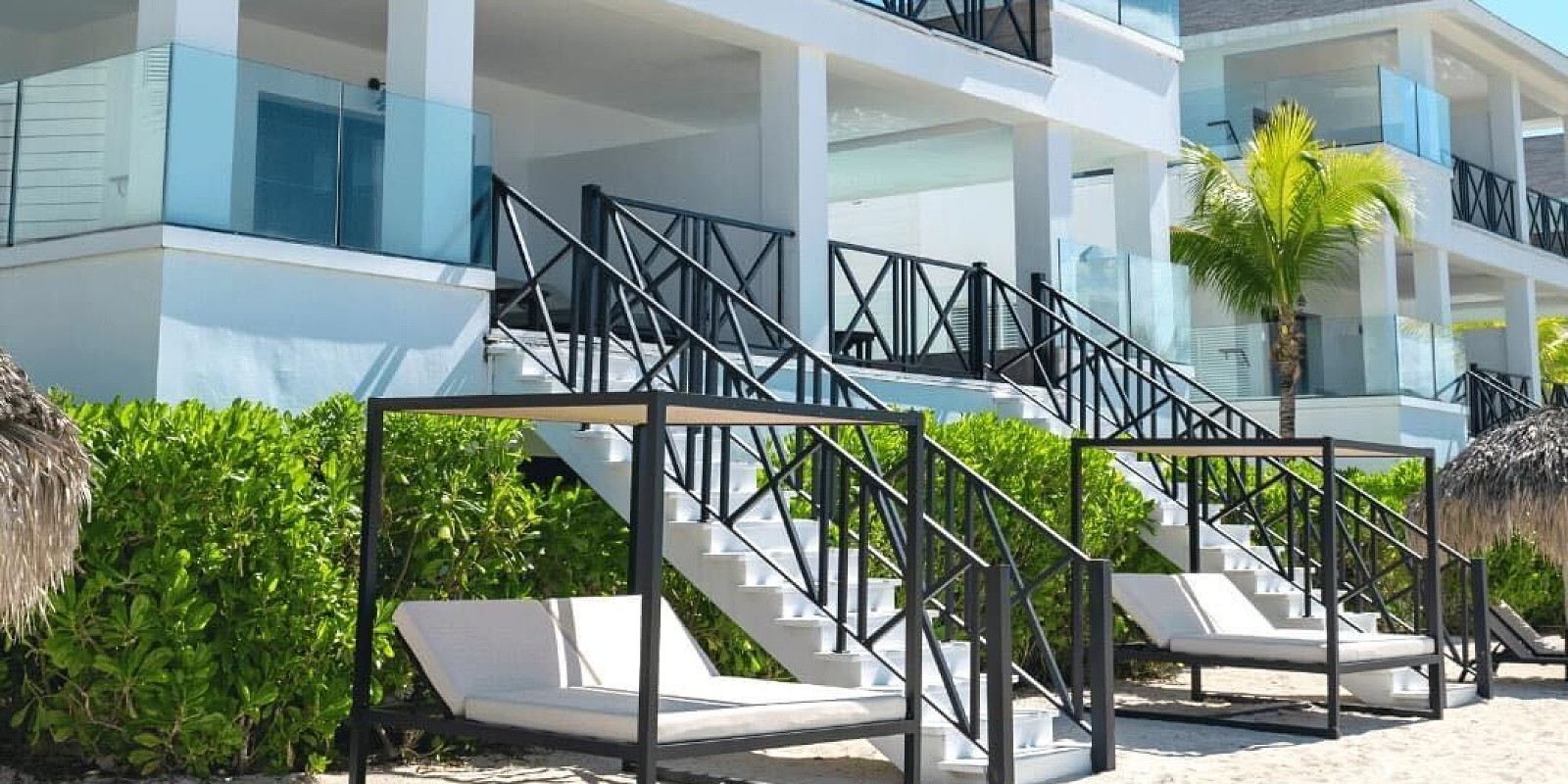 There's a new room category at Excellence Oyster Bay. As The Excellence Collection ramps up renovation works.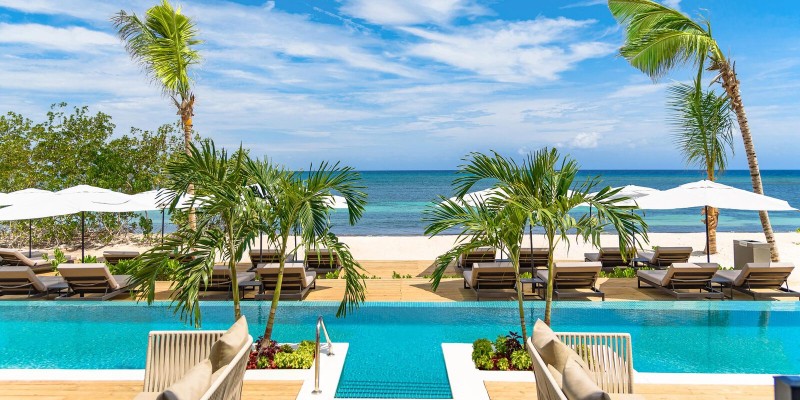 Looking for a luxurious and exclusive getaway in Jamaica? Well, look no further, because there's a stunning new room category at Excellence Oyster Bay.
The changes have seen the introduction of a plush new category: Excellence Club Beachfront House Suite with Plunge Pool.
In this blog, we'll introduce you to the new suite, including some sneak first-peak imagery, and tell you what to expect. Plus, we'll also tell you a little more about other renovation plans in the wider Excellence Collection.
But, first, why don't we recap just where and what Excellence Oyster Bay is?
---

---
What Is Excellence Oyster Bay?
Playing the role of picture-perfect adults-only paradise in beautiful Jamaica. Excellence Oyster Bay is a five-star resort featuring Victorian-inspired styling.
What makes the resort so incredible is the fact that it's completely ensconced by 2 miles of powdery white sand beach.
However, the 3 pools, 9 restaurants, 10 bars, soothing resort spa and selection of water sports have their plus points too.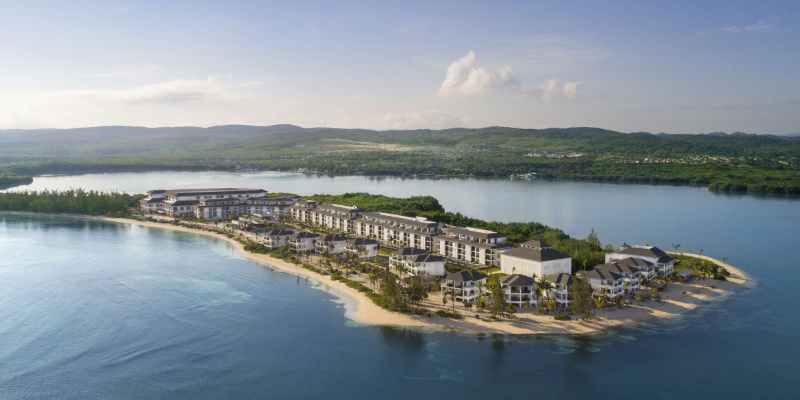 ---
What Is The New Room Category at Excellence Oyster Bay?
Located on the lower level of the building. The new suite has been designed with exterior steps offering direct access to the shimmering beach area.
An upgrade from the existing Excellence Club Beach House Suite with Plunge Pool Ocean Front. The upgraded suite showcases an even more luxurious and exclusive experience.
It also benefits from the added bonus of being included in the resort's Excellence Club offering.
So what should you expect from this awesome new home from home?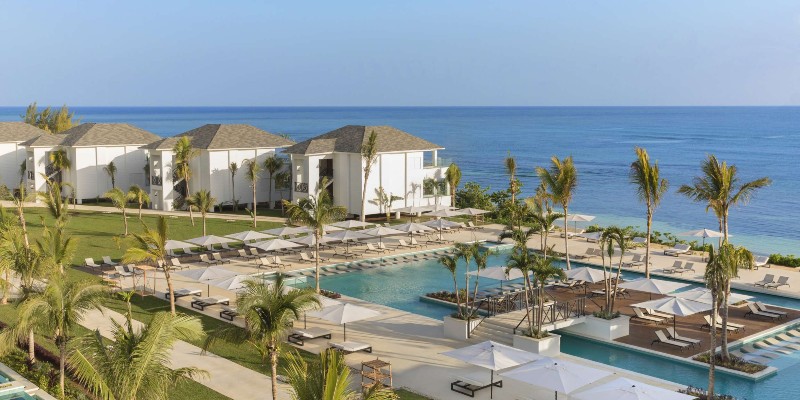 ---
What To Expect From The New Room Category
The main feature of the suite is the stunning 120 sq.ft private plunge pool on your balcony. Perfect for relaxing and enjoying gorgeous Caribbean Sea views.
Inside, the spacious suite is beautifully decorated, offering all the amenities and comforts you would expect from a five-star resort.
Make the most of a comfortable living area with a luxurious L-shaped sofa and a lavish bathroom complete with soothing Jacuzzi tub and upgraded Bvlgari amenities.
Then there's that beach access…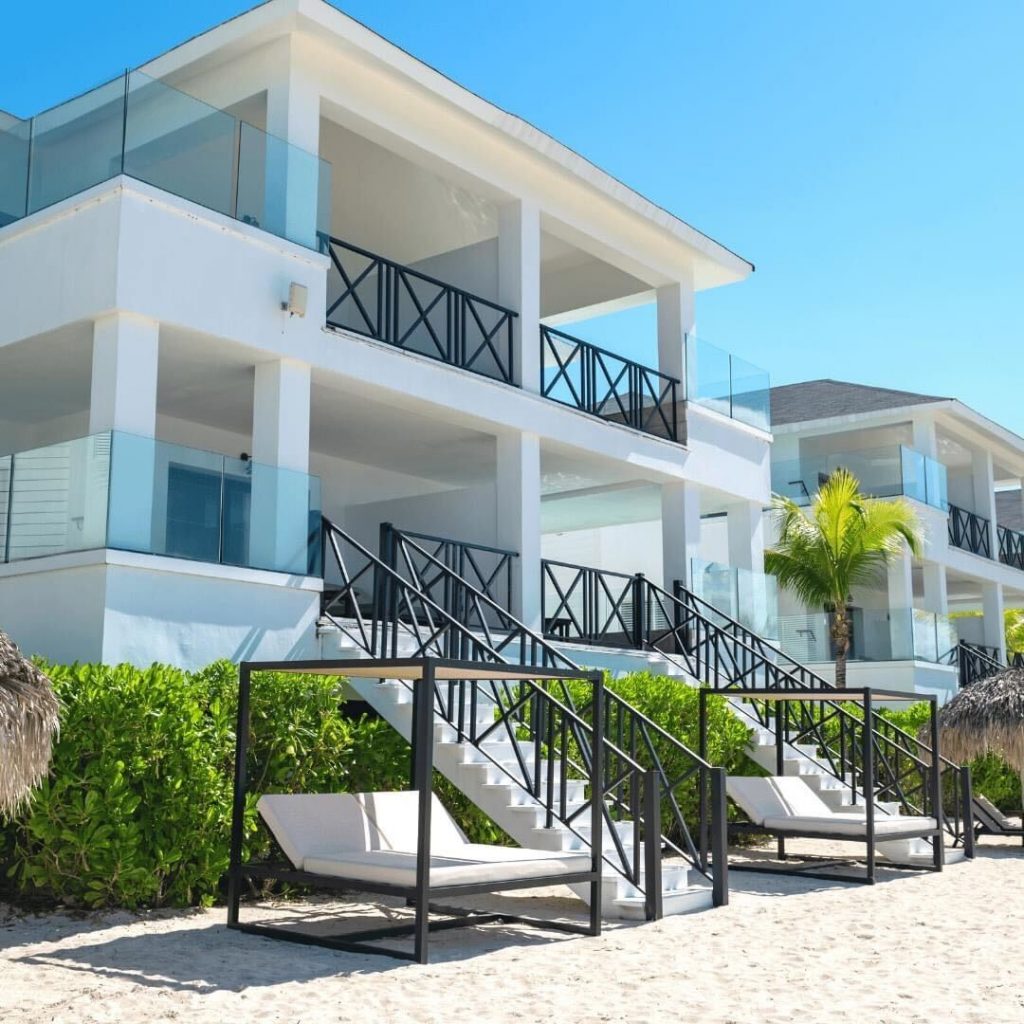 ---
Step From Your Room Straight Onto The Beach
The Excellence Club Beachfront House Suite with Plunge Pool is situated right on the sand.
This means you're able to chill out every evening on your private terrace with a glass of wine. Taking in unparalleled views of the shimmering Caribbean Sea.
Imagine waking up to the sound of the waves. Spending your days lounging around your own pool area or taking a dip in the warm sea water.
There's no need to leave the room!
---
Check out our facts about Jamaica for more info before you go
---
Are There Any Other Benefits?
As we mentioned above, another crucial touch is that the room comes with exclusive access to the resort's Excellence Club Lounge.
Here you can enjoy a continental breakfast, evening cocktails, and a variety of other perks.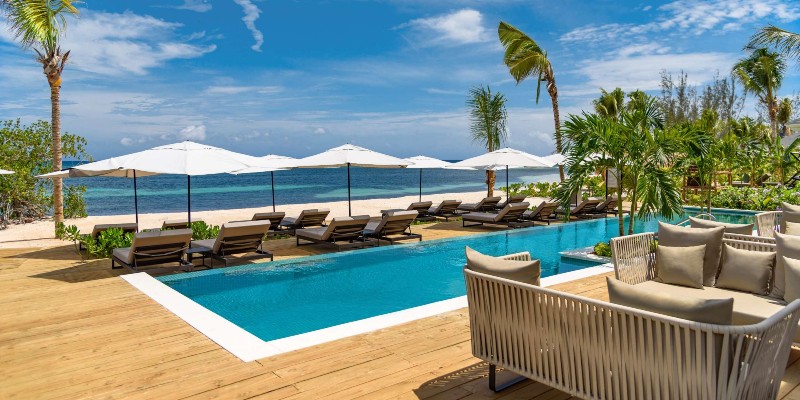 ---
Why Has The New Room Category At Excellence Oyster Bay Been Announced?
The suites have been installed as part of a $50 million USD investment plan by The Excellence Collection. Aimed at updating a selection of its properties situated across the Caribbean.
The high-end brand made the decision to up weight its beach villa count at Excellence Oyster Bay from 5 to 17.
But other renovations are scheduled for resorts in Punta Cana, Cancun, and Riviera Maya.
The resort team said of the new developments:
The Excellence Collection is committed to providing its guests with the best possible experience. And the new Excellence Club Beachfront House Suite with Plunge Pool at Excellence Oyster Bay is a testament to this commitment.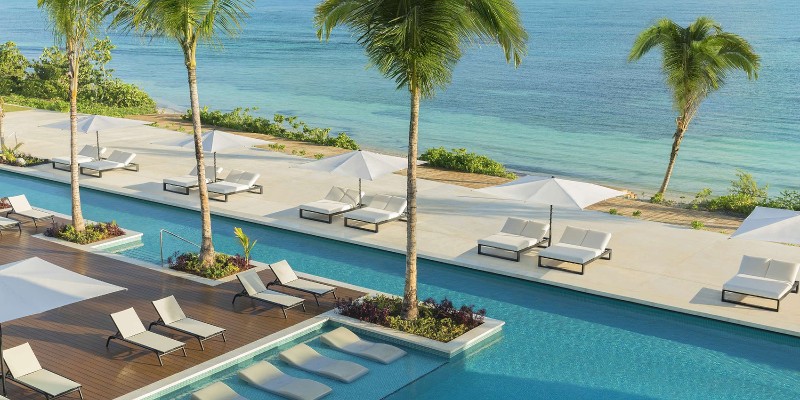 ---
Book Your Stay Today
If you're looking for a luxurious and exclusive getaway in Jamaica, book your stay at this new room category today.
Give our team a call for more information on 0844 644 8351 or click the button below to find out more about this awesome Jamaican jewel.