Scintillating Sights and Cracking Cricket: Memoirs from Almond Beach Resort
Experience the lush tropical sanctuary of Almond Beach Resort from only £0pp
Chris and Liz have boomeranged back to Barbados for the final days of their Caribbean adventure and are reluctantly coming to the realisation their return to the UK is imminent. To keep their minds off such ideas, Chris has elected to show Liz the wonders of the Kensington Oval and experience the enjoyable atmosphere of a West Indies cricket match.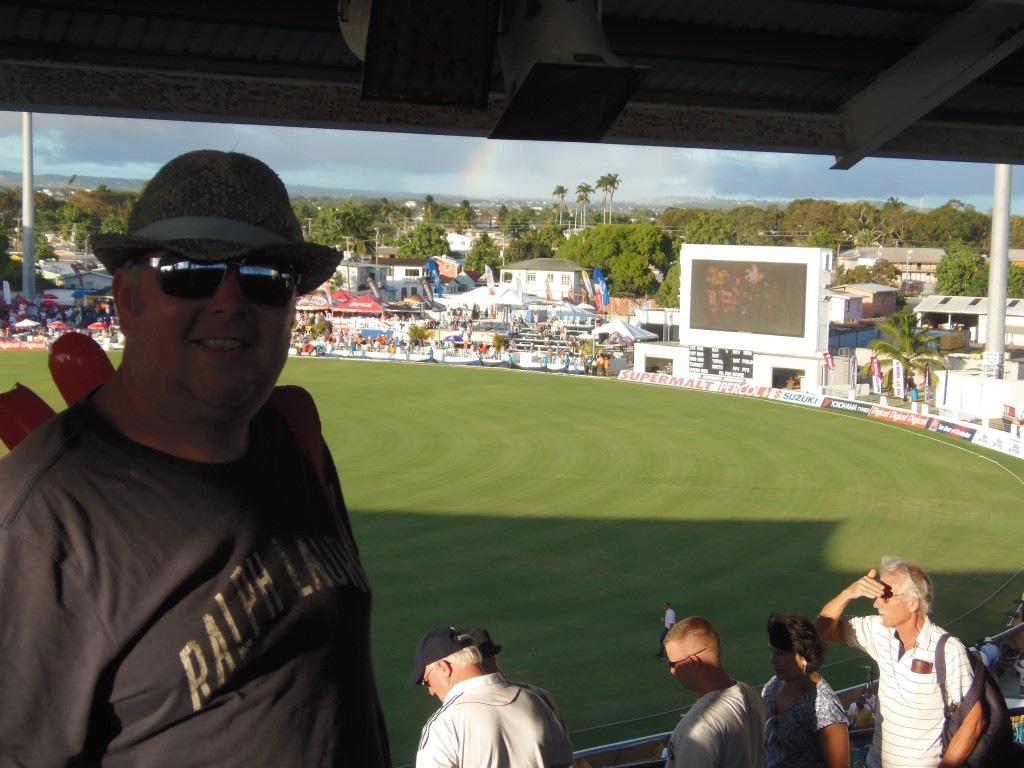 Day 8 – A Bridge(town) too far…
Today was met with a desire to do another excursion, except this time I was intent on keeping my "land legs". As this is Liz's first time to Barbados – OK, second time if you include last week – I thought it may be time to introduce her to the delights of West Indies cricket with a foray down to the iconic Kensington Oval. The England cricket team have been touring the West Indies over the last few weeks, warming up for the T20 World Cup in Bangladesh which commences in a few weeks time. With these things in mind, we decided it would be a great opportunity to kill 2 birds with 1 stone.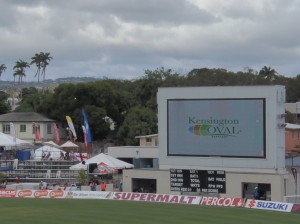 There were several convenient packages available from the Almond Beach Resort, but after some investigation on the Kensington Oval website we thought we would take a chance and simply head on down and see if we could buy tickets at the stadium. The hotel effortlessly organised a taxi to Bridgetown for us, which took about 40 minutes (due to heavy traffic on the outskirts of town) and cost B$65.00 (about £19.00). The tickets were easily purchased upon arrival at the ground as the ticket office was open and cost B$40.00 each (about £12.00).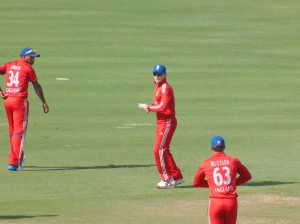 Inside the ground was a scintillating array of sights, sounds, and smells, and as we took our seats in the stand, surrounded by other eager England fans and locals alike, Liz merrily tucked into some delectable flying fish and a Banks Beer, whilst I worked my way through some flavourful local barbecued pork ribs. The game itself was quick-fire and terrifically exciting throughout, with England dominating (even though they were 2-0 down in a 3 match series) from the start. Throughout the ebb and flow of the match, the crowd were very vocal and cheering loudly for good bowling, a great shot from the batsmen or impressive fielding, regardless of who they were rooting for.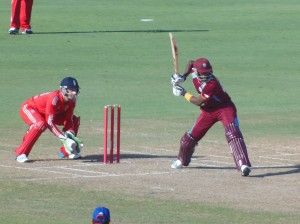 As the match temptingly began to slip away from the West Indies team, Darren Sammy came to the crease and with some remarkable hitting reduced the gap so dramatically that the match ended up hinging on the last ball. With a 6 required by the West Indies, the English bowler kept calm and sent the delivery straight through to the wicket-keeper, winning the match and saving England from a 3-0 whitewash!
We decided rather than get a taxi back to the hotel, we would hop aboard the local bus, costing B$2.00 each (60p), and although it took longer was a fantastic deal and a marvellous experience.
And yes Liz… Cricket is always this exciting!!!!
What an exciting experience! The Kensington Oval should be at the top of any cricket fans to-do list whilst in Barbados. We eagerly await the next chapter in Chris' adventure and can't wait to see what the last couple of days in Barbados have to offer!
Experience the lush tropical sanctuary of Almond Beach Resort from only £0pp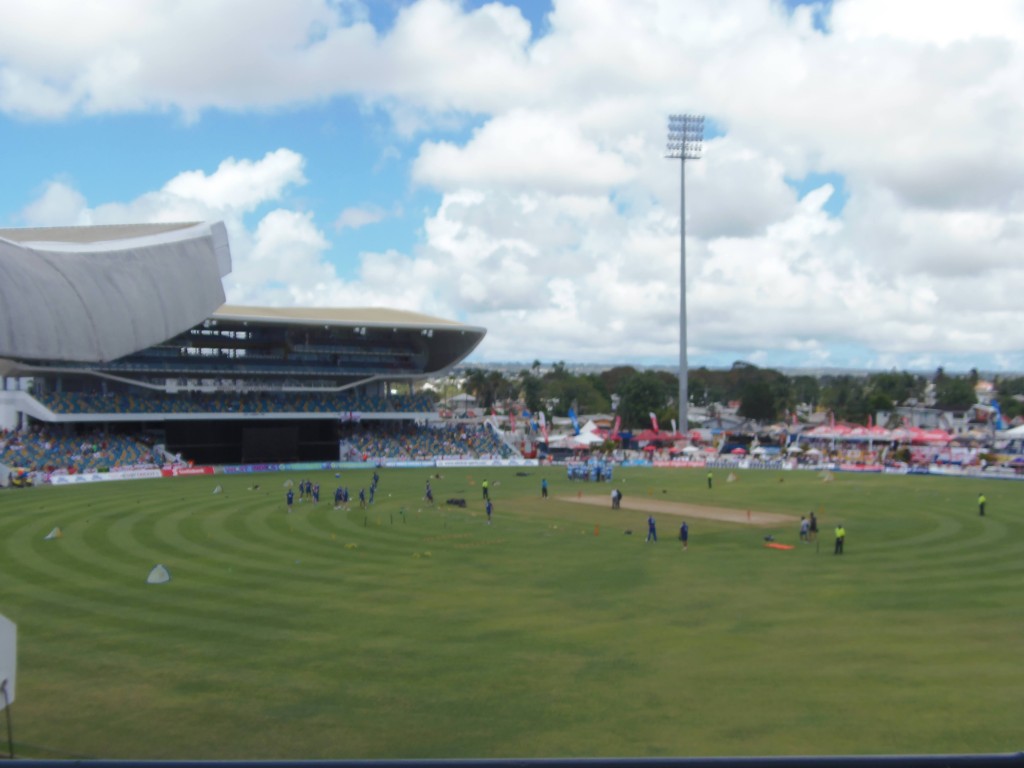 To catch up on Chris' explorations so far you can read his previous blog posts:
Days 1 and 2: Cocktails, Cockerels, Coconuts, and The Sugar Cane Club
Days 3 and 4: Planes, Pains and Automobiles at Buccament Bay Resort
Days 5 and 6: Relishing Roti and Spotting Pirates
Day 7: The Mysteries of Mustique: An Adventure From Buccament Bay Resort
You can also flick through his photo album below.