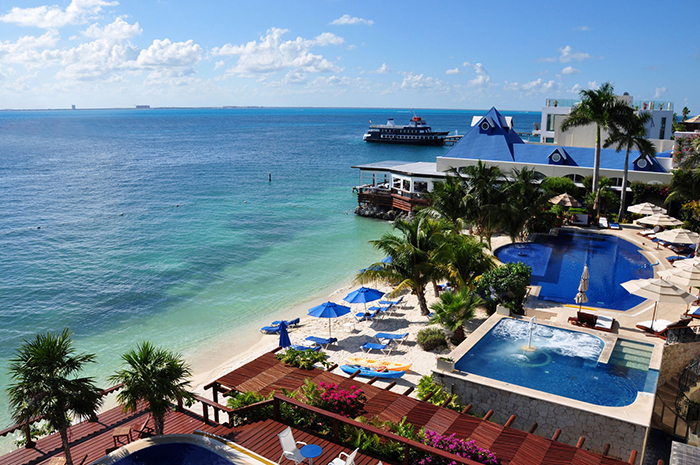 There is an increasing demand for holidaymakers wanting more than just a pampering break when they plan their next trip to paradise. Once delighted with a gleaming 5* resort full to the brim with spa amenities and endless cocktails, there is demand for more. And demand more you should!
The Zoëtry Villa Rolandi Isla Mujeres has gone above and beyond to provide the ultimate tranquil escape. Melt into your armchair at just the thought of this holistic haven as we tiptoe through this intimate escape.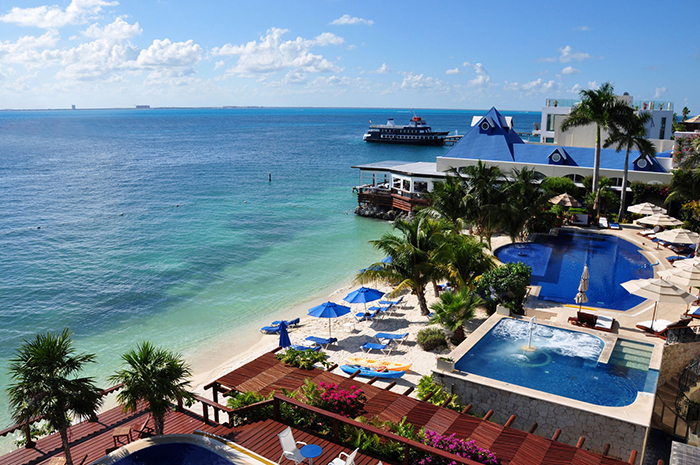 Hideaway from home
When we say intimate, we truly mean it. This 35 room hotel is nestled comfortably as the ultimate hideout on Isla Mujeres. Its island setting washes over you like a tropical waterfall, and the luxury doesn't even begin and end at the hotel. The Zoëtry Villa Rolandi Isla Mujeres welcomes the delight of a private deluxe yacht transfer from Cancun to the Zoëtry Villa Rolandi, so the extravagance begins right out the gate.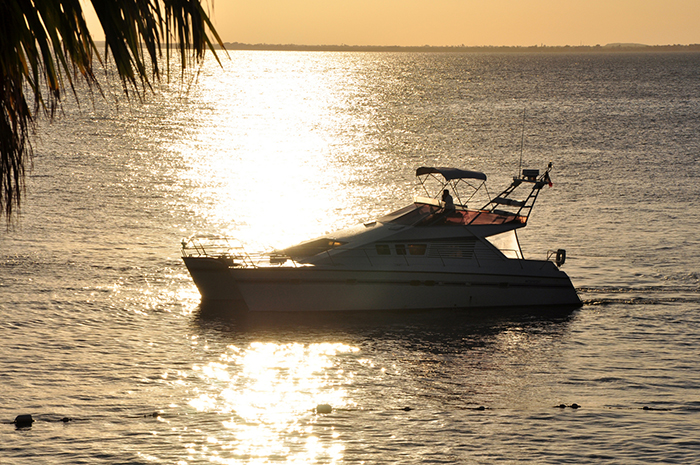 Sayonara Stress!
Ever stared endlessly at the seemingly impossible splendour that is your PC Screensaver? You know the one we mean, white sands, blue sea, and untouched bliss. Well you won't need to boot up your PC for that here (although there is WiFi should you be unable to resist). No, all you need to do is glance from your oceanview window. Pull up a chair on your private terrace and sip on your complimentary cocktails as you take in the turquoise waters and white sands.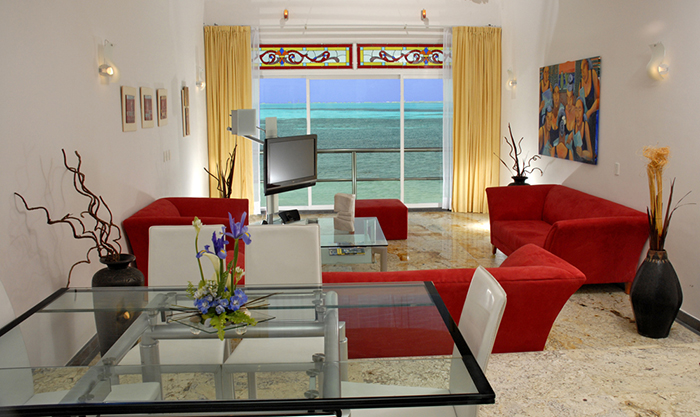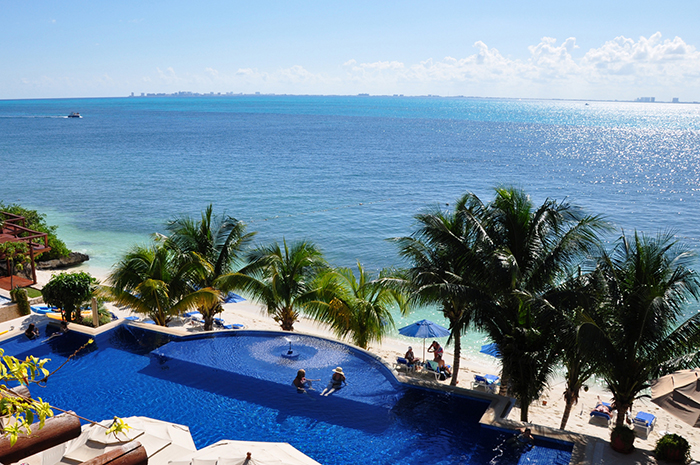 The List Is Endless
True to the Zoëtry name, the Zoëtry Villa Rolandi Isla Mujeres Cancun offers Endless Privileges®, going way beyond the niceties you've come to expect from your average hotel & wellness spa. For example, take your bath amenities. As is the Zoëtry way, only luxury Italian Bvlgari is good enough when you're washing away the remnants of any stress you have left behind from home. If bathing in the best Italian toiletries has left you inspired for more then head over to the Casa Rolandi and sit down to a truly inspired Swiss-Northern Italian Feast from a firewood oven. One of Three reservation-free restaurants, the award winning Casa Rolandi has a stellar and well renowned reputation for its incredible cuisine. We don't want you to totally forget where you are though. Whilst the idyllic landscape, the complimentary 20 minute Spa Treatment and access to the sensuous sauna and Jacuzzi may have left you in your own version of paradise, let's not forget we are in Mexico.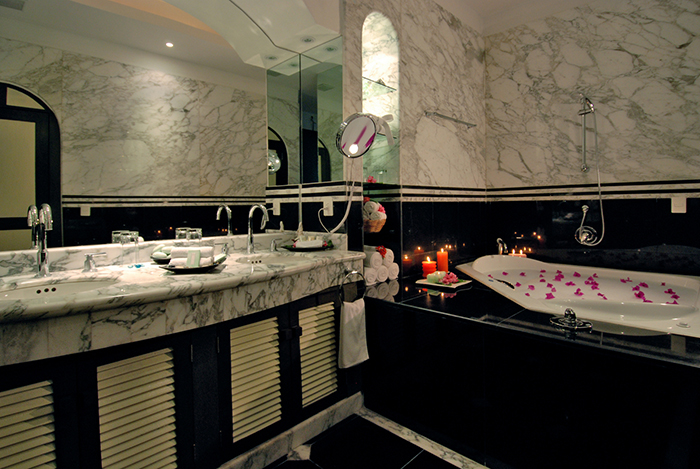 Mex it up
At this point you may have slipped into a personal dreamland, your own happy haven where the views and the cocktails leave you content. But you can still immerse yourself into the true Mexican culture. You are welcomed by a trusty bottle of tequila or local liquor to keep you in the spirit. And you don't have to travel far to get a true taste of the island. Just Head over to the Mexican Fusion Restaurant located at the resort and marvel at the mouth-watering gourmet Mexican fusion cuisine.  If the drinks and dining have left you yearning to get out and explore you can also find a variety of activities close by.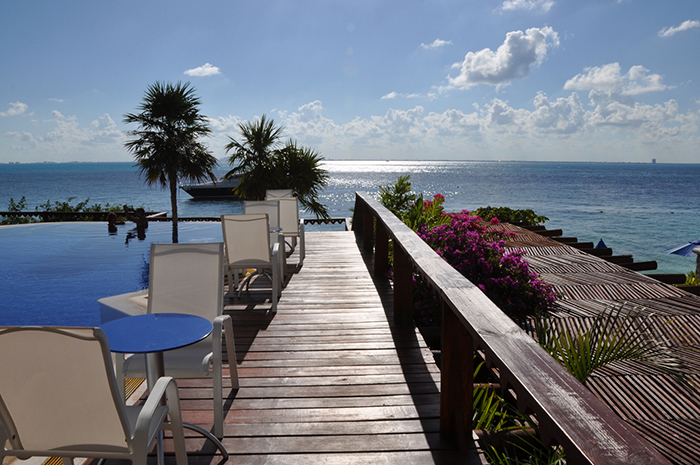 Fancy exploring the depths below? Head over to the Cancun underwater museum Aquaworld. Craving for some culture? Take a trip to the Mayan ruins of Tulum, Coba and Chichén Itzá. If Playtime is your bag then you won't be left short changed. With Kayaking, Ceramic painting, Pizza Baking, Tequila tasting and Thalassotherapy being just a handful of the enrichment you can come to expect.
Getting to know you
Now we have savoured the stunning Zoëtry Villa Rolandi Isla Mujeres Cancun and its ability to endlessly serve up the unexpected. We ask ourselves how they could possibly read our minds any more. It's almost as if they know what we want before we do! If you're Gluten Free don't worry, they've considered it. If you're Omniscient about Organic, you're safe in your selection.
Why Resist?
After all of that we have to remind ourselves of the Oceanfront suites, the private dock, and a 24‐hour concierge service at the Zoëtry Villa Rolandi. It really does all add up to one of the most desirable boutique hotels anywhere in the world. And as you would expect from any Zoëtry resort, Zoëtry's signature Endless Privileges married with this exclusive boutique hideaway concept, we dare you to resist booking for its November 2014 opening debut.