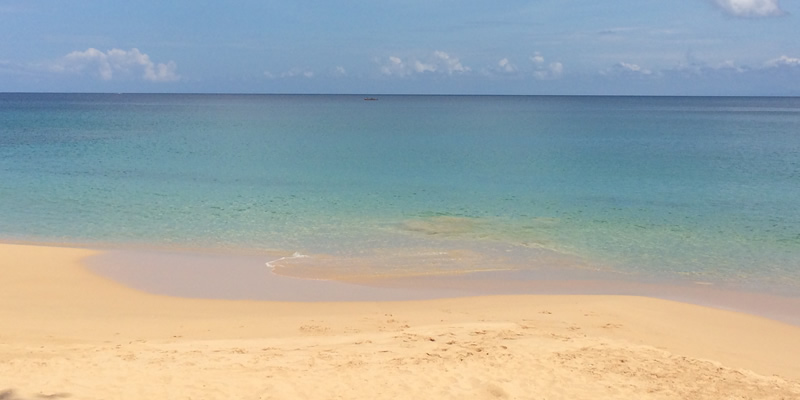 With a whistle stop tour of Sandals Barbados checked off my list, St Lucia was crying out to be explored. Sandals Regency La Toc Golf Resort & Spa had my name written all over it. With stunning views and an air of relaxation, I was snap happy and soaking up the St Lucian charm. #LoveStLucia.
Jetting off to St Lucia
Jetting from Sandals Barbados to St Lucia was a piece of cake. Flying on a small plane had me feeling a bit nervous I admit, but that soon flew out of the window (pun intended!). With just a 50 minute flight we were gliding onto the runway to land before I'd realised we'd taken off. Well, not literally, but you get the idea. It was quick, easy, super smooth and soon enough I was giddy for my next adventure.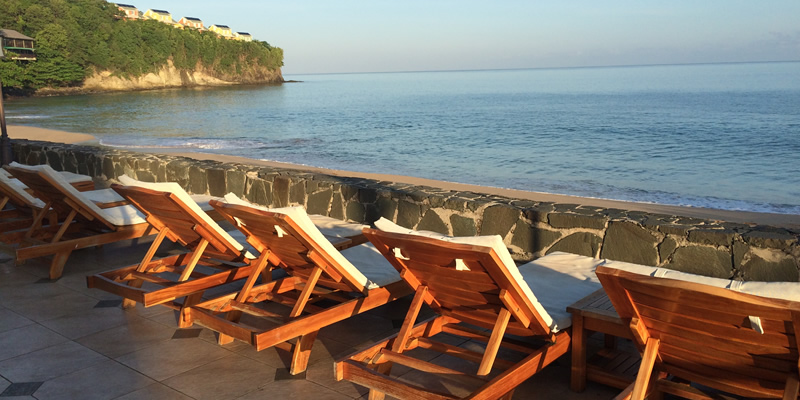 Top-Notch Views
Sandals Regency La Toc Golf Resort & Spa was my hostess and it sure has the mostess (the rhyme is just an added bonus). Driving down the grand entrance set the scene for what was to follow; a stunning resort set amid the lush exoticness of St Lucia's rising landscape. The resort lines the coast giving stunning views across the turquoise sea and provides a multitude of hideaways to escape and absorb the St Lucian atmosphere.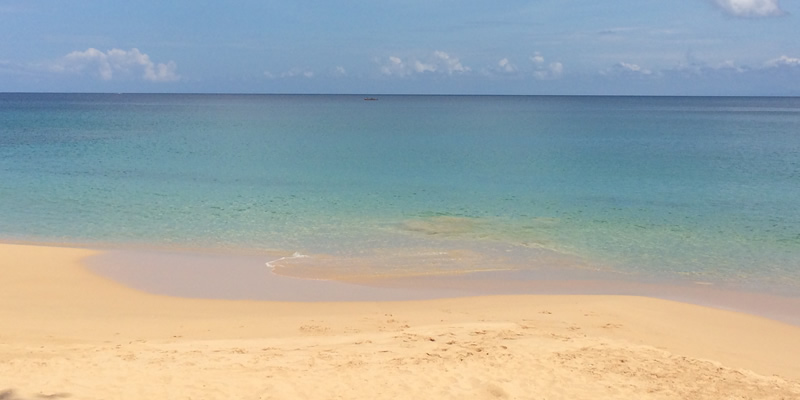 A stroll around Sandals Regency La Toc Golf Resort & Spa added a whole host of new snaps to my album and there's certainly no filter needed. Being located on the west coast meant only one thing; sunset paradise. Spectacular sunsets that you might think only happen in fairytales. They're right here. What's more, the coastal location provided a spectacular viewpoint that the astronomers of the world would enjoy – a star studded sky. And, yes, I saw a shooting star!
Mouthwatering Food
Sandals Regency La Toc Golf Resort & Spa sure knows how to entertain. A night at Kimonos restaurant made for great fun. Our host cooked up a mighty fine feast of teppanyaki in front of our very eyes as we oohed and aaahed in all the right places. Mouthwatering fish, chicken, beef, all glazed in delicious sauces. Have you got food envy yet? It's as much about the cooking as it is the eating. The perfect show-food combination!  With a multitude of restaurants at Sandals Regency La Toc Golf Resort & Spa, there's plenty to satisfy all tastes. Even down to classic pub grub at the Cricketer's Pub.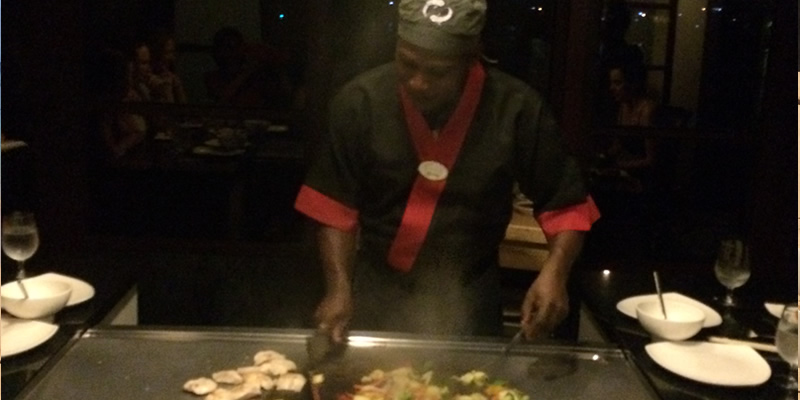 The Adventurer Returns
In true Sandals Resorts style, there was plenty of things to do. I once again kept up my adventurous spirit and hit the high seas but this time via hobbycat! With the wind in my sail I cruised back and forth across the bay to view St Lucia from a fish's perspective. My, it's a stunner. But, with hunger calling I headed back to the shore. Let's not mention the cheeky speedboat rescue from the friendly Sandal's staff who thought I was going to stay out at sea for the night. I was merely having too much fun, blissfully unaware of passing time. It was worth a shot.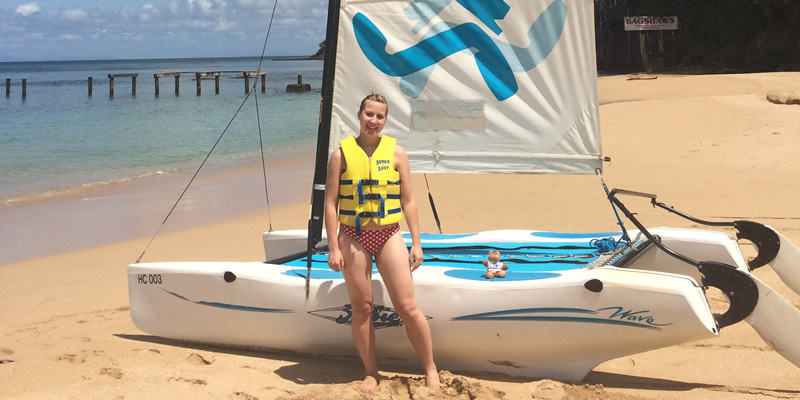 All in all,  St Lucia was spectacular. The island emitted beauty with every twist, turn, and grain of sand! And thus my journey ends. Sandals it was an absolute pleasure.  All that's left to say is #LoveStLucia. Over and out.