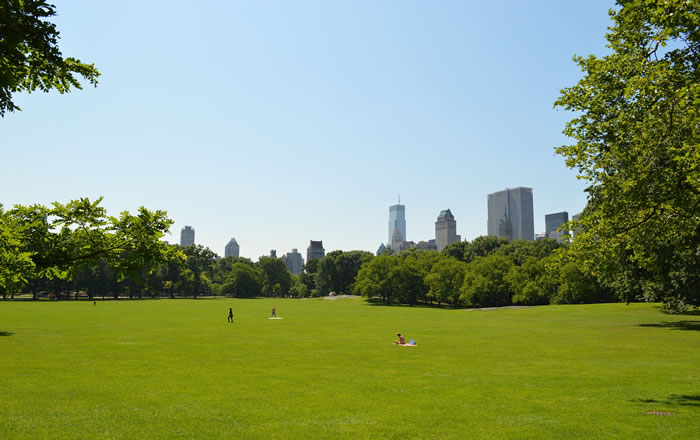 If you haven't already noticed, Caribbean and Indian Ocean holidays are kind of our thing. We're mad about Mexico, bonkers for Barbados and silly for St. Lucia. So, when it comes to expanding our repertoire, we don't do it lightly. We've recently expanded into America, with the Floridian beaches of Miami proving very popular. Our next foray into the USA is something a little different: New York, New York.
Having visited New York myself a good 8 years ago, nostalgia took hold when researching the very best hotels for making the most out the Big Apple. Here's a glimpse of what I got up to on my trip, to show you why you'll love a 3 night escape in the city that never sleeps.
Times Square Fun Times
All of our New York hotels place you right in the midst of Times Square. Making the most out of your incomparable Times Square location is super easy, especially if you pick up a New York CityPASS. Here are just a few of the things I got up to:
Empire State Building (15 mins subway): So much more than just a view, it's an experience you'll never forget. Enjoy awesome observation decks, stunning Art Deco murals and historical architecture as you climb.
Top of the Rock Observatory at the Rockefeller Centre (10 mins subway, or 15 Mins Walk): One of the best views of the city skyline. You actually get to see the Empire State Building in the skyline from this perspective. I recommend doing one by night and one by day so you can see how much the skyline changes under darkness.
Times Square (0 mins walk): You are smack bang in the middle of Times Square, so step out and just explore. The thing I always tell people about my experience in New York is that it's exactly how you imagine it to be. It's like being in a movie, or on your favourite TV show. Take a walk through Times Square, hit the stores, grab a pretzel or a hotdog (you can't leave without trying both) and see what you recognise.
My Times Square highlights
M&M's World (4 mins walk): Yes I know it is just a shop full of M&M's, but that's exactly what makes it great! If you're a fellow chocoholic like me, New York's largest candy store will have you going coco. Top tip: hunt down the Peanut Butter M&M's; I can't even talk about them without salivating!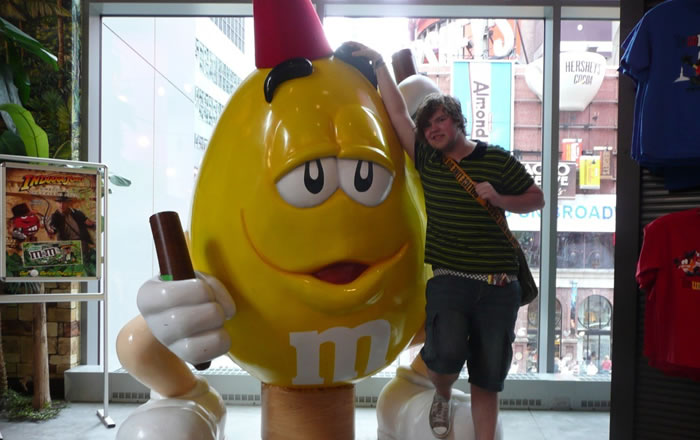 Bubba Gump (4 Mins Walk): Forest Gump fan? Look no further, no description necessary…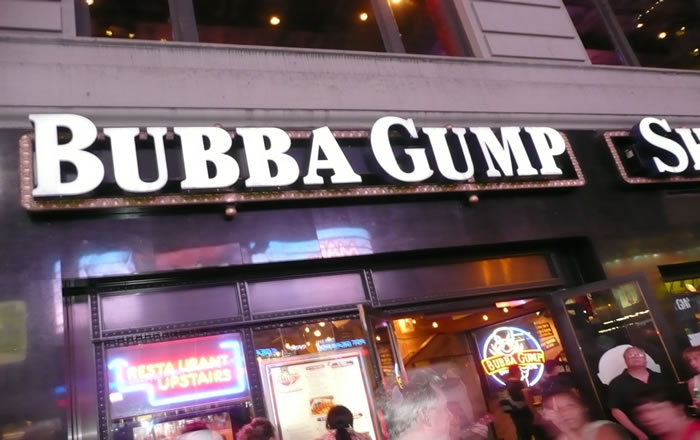 ALL OF THE SHOPS

 (However long your feet can last): Whether you're a shopaholic, a casual browser or you're intent on finding that one perfect item, make sure you explore all the colourful stores at your disposal. You'll find shops that have become iconic in their own right, including Saks Fifth Avenue, Tiffany's, Macy's and much more.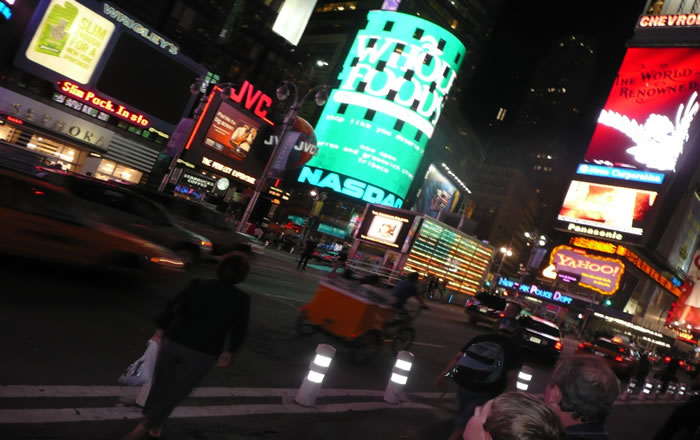 Beyond Times Square
Heading further afield than Times Square is super easy. Whether you choose a cab, bus or subway, you can get from A-B without fuss. I recommend the subway method for navigating your journey through the city. It's one of the quickest ways to see the ultimate New York city landmarks, such as:
Central Park (11 mins subway) – I spent a whole day here just walking, exploring, picnicking and frolicking
Statue of Liberty & Ellis Island (30 mins subway) – Probably the most iconic lady in New York; hop on the ferry to see her in all her glory
9/11 Memorial (20 mins subway) – A haunting, inspiring, unimaginable experience that's definitely worth a visit.
American Museum of Natural History (10 mins subway) – If you're a fan of Night at the Museum, have a wander here and let us know if anything comes to life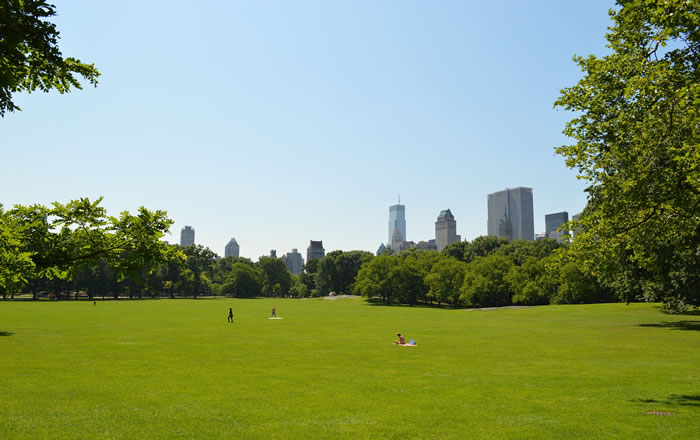 Of course, these are just my recommendations. Three nights (or however long you choose to stay) is plenty of time to make the most out of New York City, because there's so much fun and adventure right on your doorstep. Now excuse me whilst I book my own holiday; this trip down memory lane has led to major cravings for some peanut M&M's.
Be a part of it
New York City is whatever you want to make it, so give the orange button below a click for your own escapades in the Big Apple.

Timings based on distance from Row NYC