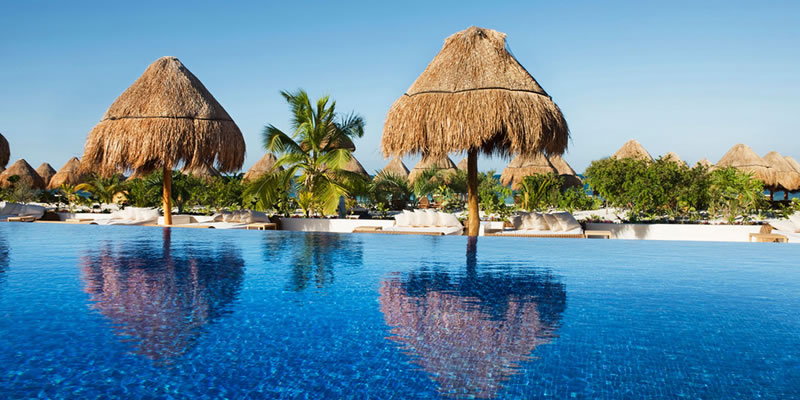 There's always a palpable buzz when rumours of a new Mexican-Caribbean hotel start to surface, but the news about Beloved Playa Mujeres has set everyone atwitter with unprecedented fervour. While not a new hotel in the traditional sense, Beloved Hotel Playa Mujeres, By Excellence Group is about to embark on a new life as a boutique adults-only heaven, becoming The Excellence Hotel Group's primo resort for luxurious couples' escapes.
As of 01 September 2016 Beloved Playa Mujeres will transition into an adults-only resort, transforming its 109 suites into a chic boutique getaway on the white-gold sands of Playa Mujeres. Far from being the junior sibling of the Excellence Hotels Group, Beloved Playa Mujeres will lead the way for holidaymakers looking to refine and elevate their adults-only all-inclusive experiences. It's going to feel intimate, exclusive, and suave in ways hitherto unconceived, and if you've yet to sample the fruits of Beloved Playa Mujeres then now is the hour, Holidaymaker.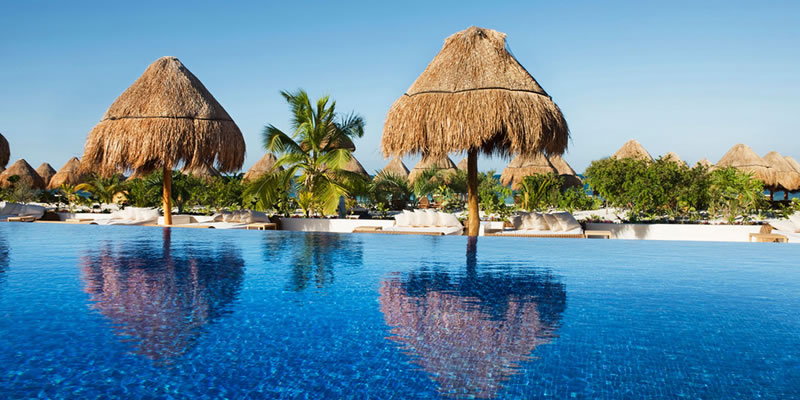 "Beloved Playa Mujeres has become the very best product within the Excellence Group portfolio"
Domingo Aznar, Vice President of Sales & Marketing for the Excellence Hotels Group
Outstanding service is one of the cornerstones of Beloved Playa Mujeres. The resort understands that sophistication and elegance distinguish the finest holiday destinations, and the attention to detail at Beloved Playa Mujeres surpasses even its Excellence Group sister hotels. The ratio of guests to facilities lands squarely in the holidaymaker's favour, with 4 swish restaurants, 4 vibrant bars, 1 modern lounge, and 3 swimming pools to service its privileged collection of just 109 suites. This allows Beloved Playa Mujeres to offer the most personalised service of any Excellence Group hotel, including a waiter service for the pool and beach areas and an extensive 24 hour room service menu.
Far from curtailing the range of facilities on offer, the boutique format serves to distill the all-inclusive experiences at Beloved Playa Mujeres into more streamlined, more personal holidays. The move to adults-only will marry this to an air of romance, allowing you to relax within an exclusive like-minded community right beside the Caribbean Sea.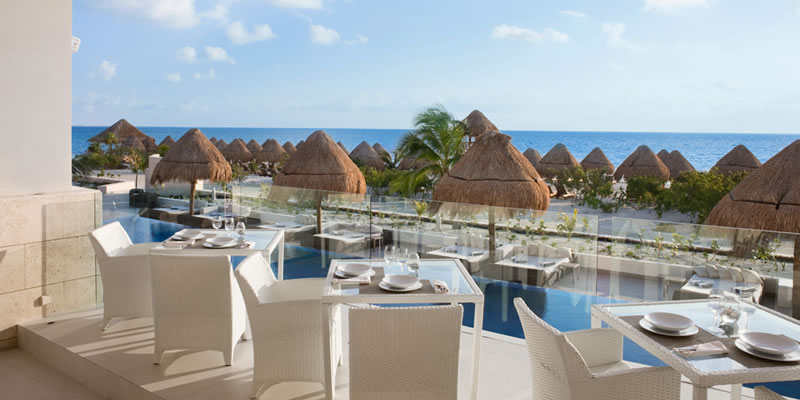 There are many hotels that feature an on-site spa, but few have the same passion for health and wellness as Beloved Playa Mujeres. It's earned a reputation for its unequalled commitment to physical and mental rejuvenation, expressed through a range of full-service spa treatments, fitness equipment, and modern facilities spread over 14 treatment rooms. Try a watsu massage for couples, relax in a traditional temazcal bath, or emerge renewed from a full-body cocoon. Beloved Playa Mujeres has charmed many of us with its therapeutic diversions, and this new era of adults-only holidaymaking will frame this philosophy within a more refined climate of tranquillity.
There's also a boatload of activities at Beloved Playa Mujeres to get you moving to a tropical beat. Make the most of that glorious beachfront with sailing, snorkelling, kayaks, and paddle boarding, or stay supple in the sunshine with yoga lessons and fitness classes. It's your holiday to enjoy at whatever tempo suits you.
"Excellence Group is yet again raising the bar in All-Inclusive luxury and this is accomplished by listening to our guests"
Domingo Aznar, Vice President of Sales & Marketing for the Excellence Hotels Group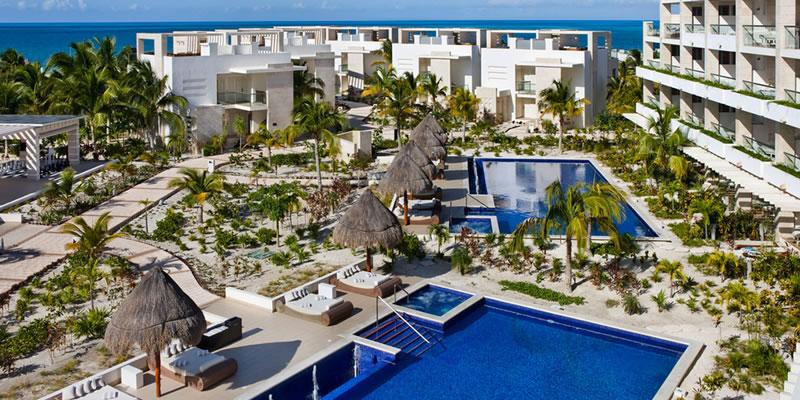 Beloved Playa Mujeres's transition to adults-only puts any Caribbean connoisseur in a prime position. You'll be able to sample a boutique adults-only all-inclusive holiday that doesn't require you to empty the coffers, maintaining the masterful balance between indulgence and affordability that underpins the reputation of the Excellence Group. To put a fine point on the matter, the best value proposition for a high-end Caribbean holiday is unquestionably Beloved Playa Mujeres.
Be among the first to sample the new Beloved Playa Mujeres, and perhaps scoop up an exclusive room upgrade, by tapping that helpful orange button.
Beloved Playa Mujeres is going to redefine the standard of luxury holidays in the Mexican-Caribbean, so pack a bag and be a part of holidaymaking history.

Discover Mexico's newest luxury boutique adults-only hotel from £1,604pp