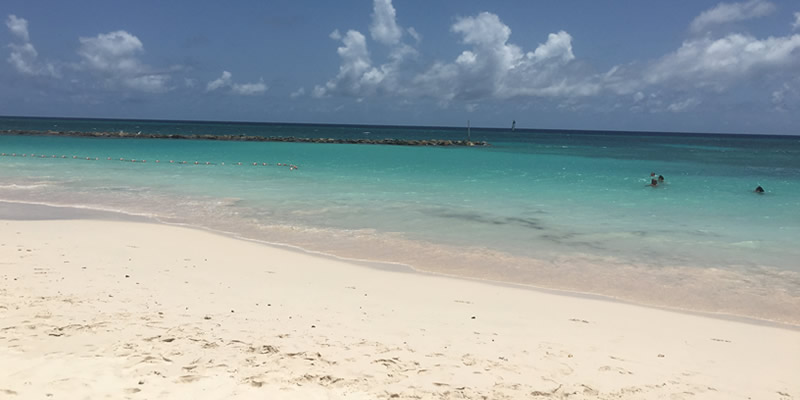 Deciding on your next getaway destination can be a tough nut to crack, but there's a simple solution lurking in the depths of the Caribbean. The twin centre getaway. With it, there are a bucket-load of reasons to double the adventure on your next escape.
On my last getaway I did just that. Sandals Resorts kindly obliged letting me cover more Caribbean ground with a Barbados and Grenada twin island stay. I started in Barbados with its golden beaches and big Bajan welcome, before hopping over to the mountainous Grenada bursting with lush rainforest. Here's all the intel on why Sandals Barbados and Sandals LaSource Grenada Resort & Spa fit harmoniously into one epic holiday.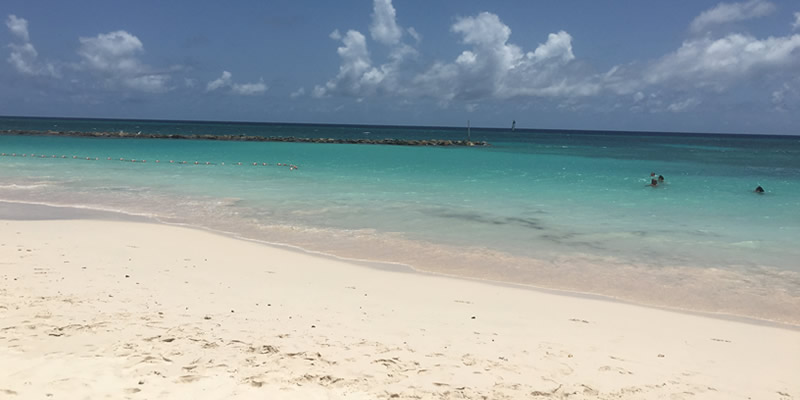 Fast Facts
• Discover two beautiful and unique islands in one getaway.
• Double the luxury with a total of 21 restaurants and 13 bars offering all-inclusive goodness.
• Hopping from island to island is a piece of cake with Liat inter-island flights and Sandals Resorts' free land transfers.
• Take your pick from 3 levels of luxury at Sandals Barbados and Sandals LaSource Grenada Resort & Spa with Luxury Level, Club Level and Butler Level suites to fit your agenda.
• At Sandals Resorts Luxury-Included® lives up to its name and includes branded drinks including Newcastle Brown Ale and Stella Artois.
• Get out and explore with St Lawrence Gap right on your doorstep from Sandals Barbados.
• Enjoy the best of both worlds and head to Sandals LaSource Grenada Resort & Spa for your classic fly and flop.
• Indulge in the Sandals philosophy and mix things up with the distinct personalities of their resorts.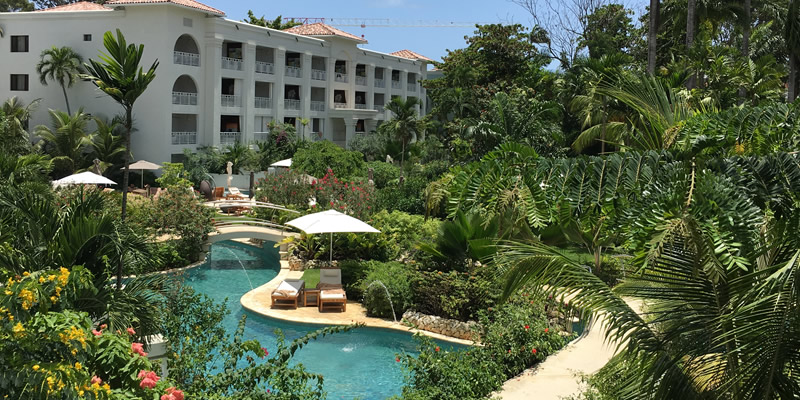 Top Tips
• Sample the Bajan nightlife from Sandals Barbados. Oistin's Fish Fry is waiting for you.
• If you're still looking for some adrenaline, check out Sandals Resorts' free non-motorised watersports.
• Take your getaway to the next level with Butler Service. Skinny added extra Caribbean flare with his friendliness.
• Try out the range of excursions Sandals Resorts have to offer. From getting acquainted with turtles at Sandals Barbados to river tubing at Sandals LaSource Grenada Resort & Spa.
• Dine out at Butch's Chophouse and Kimonos. Incredible. Oh, and not forgetting the Tispy Turtle English Bar too.
• You're on holiday, sit back and relax. Let the Caribbean vibes permeate through your bones.
Get Involved
If you'd like make your next escape a twin centre getaway, have a push of the bright orange button below. Or, leave your comments about your own twin centre antics below.