Work on Excellence Oyster Bay Officially Begins
After charming the masses with the official launch of Excellence El Carmen, The Excellence Hotels Group have broken ground on their newest adults-only luxury retreat in Jamaica. Excellence Oyster Bay will be the very first adults-only resort of its kind in Jamaica and will redefine the Excellence Resorts philosophy of world-leading luxury.
The destiny of holidaymaking has been forecasted, fellow Holidaymaker, and another cherished sanctuary is under way. Here are some snapshots to sharpen your appetite. Want more Excellence Oyster Bay details? Peruse this exclusive blog to get the 411 on what we know right now.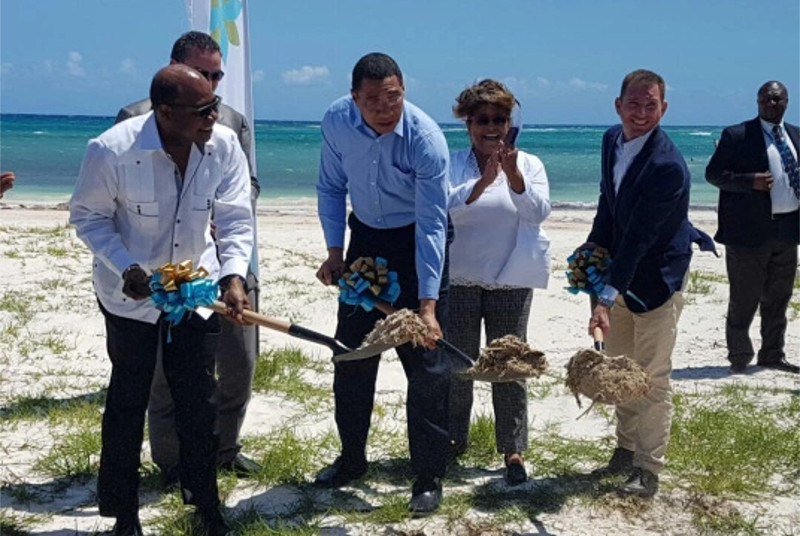 In conjunction with Jamaica's highest esteemed leaders in tourism and The Honourable Prime Minister, Excellence Group disclosed additional details of the highly anticipated 100 million dollar project. The waterfront property will feature 315 suites, including junior and upper suites with expansive living spaces, panoramic ocean views, and direct beach access. Additionally, the property will house eight restaurants and seven bars, each thoughtfully designed to cater to the whim of every individual guests.
Set to open its doors to guests in the first half of 2018, Excellence Oyster Bay will switch up the game of Excellence Resorts already phenomenal portfolio. Situated in the realm of tranquility that is Oyster Bay, the private peninsula sits surrounded by calm turquoise waters and a glistening lagoon.
"We are excited to create a unique, world-class destination for Montego Bay Jamaica and its community, thereby, laying foundations for new opportunities for Jamaica and its people. Oyster Bay is a visionary resort designed to provide exceptional experiences in travel, hospitality, and luxury service. Oyster Bay will further position Jamaica as one of the world's leading travel destinations while creating jobs, increasing tourism, and providing overall economic growth."
– Excellence Group's Co-CEO, Mr. Monserrate Amengual.
If you as excited as we are to get your paws on Excellence Oyster Bay, let us know in the comments below.
As always, as soon as we learn more, you'll be the first to know.