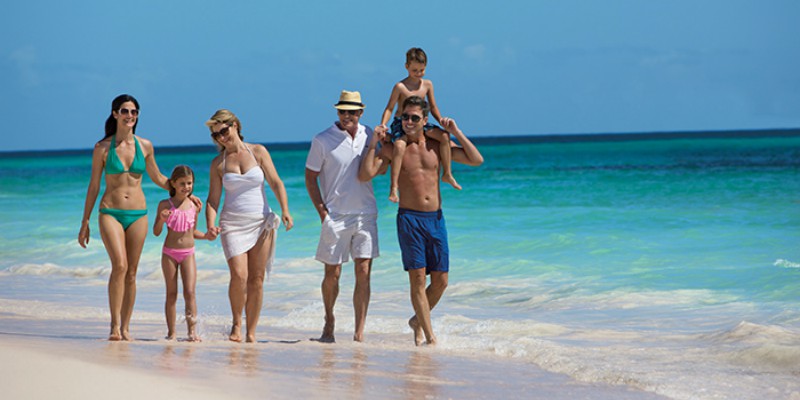 From colourful festivals to miles of smooth, coral-white beachfront as far as the eye can see, the Dominican Republic has it all when it comes to action-packed fun in the sun and with our pick of AMResorts' top Dom Rep  family-friendly properties, you'll have everything you need to make sure the kids have a blast too at Dreams, Now and Sunscape Resorts & Spas.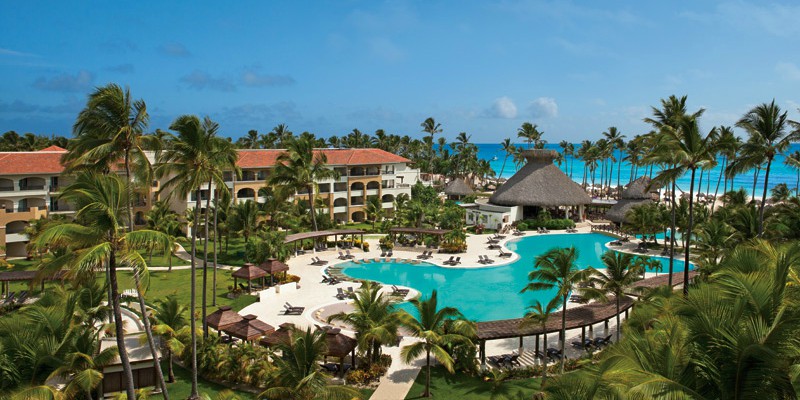 Fun-Filled adventure for under 12's
With Red Cross certified staff and an endless list of thrilling activities, guests aged 3-12 will find their own excitement in the form of the Explorer's Club for Kids. From treasure hunts to arts and crafts, a whirlwind of experiences ensures you will never hear the dreaded "I'm bored" whilst they enjoy the varied activities at each resort. With family-friendly amenities such as Sunscape Bavaro Beach Punta Cana's dinners for children and dedicated kids stage or specialised kids hikes to keep them active whilst exploring the area, the Dom Rep is the perfect place for families looking to take a fun-filled break from everything.
From Rock Climbing Walls to Weekly Camp-Outs
Families jetting off to Now Larimar Punta Cana have a world of fun to look forward to in the form of their extensive range of family-friendly amenities. Whether scaling an inflatable iceberg or running through the splash fountain, getting creative with arts & crafts or challenging their new-found friends to a video game, your little ones will create memories to last a lifetime, leaving you to enjoy a little time to yourselves as you soak up some of that glorious Caribbean sun. And for those looking for some family time together, Dreams Dominicus La Romana Resort & Spa offers a wealth of opportunities including movies under the stars and a huge array of water sports that make the most of its surrounding waters.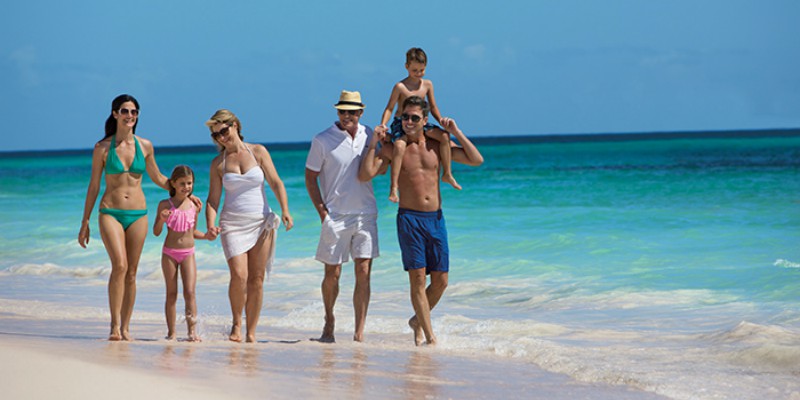 A Place to Break Out or Chill for the Over 12's
AMResorts know that when it comes to teens, what goes for their younger guests just won't cut it and offers a specialised space just for them. Whether working up an appetite with organised sports with their friends or taking part in evening socials, teens will find everything they need for their own kind of escape to the Dom Rep and with resorts like Sunscape Bavaro Beach Punta Cana opening their teen areas until 11pm, teens can chill with their new-found friends until long after the sun goes down.
Core Zone Teens Club
Offering weekly bonfires and social events designed especially for teens, AMResorts offer the ideal place for those aged 13-17 to hang out with those their own age in a space perfectly suited to them. The Teen Zone at Now Larimar Punta Cana offers a different kind of experience teens can cater to their own preferences. Whether it is more their thing to hang out by their very own snack bar offering non-alcoholic beverages and snacks or shooting some hoops in the basketball court, playing video or table games or surfing the web in the internet centre. Social events and disco mixers offer the perfect opportunity for teens to meet new friends at their own pace.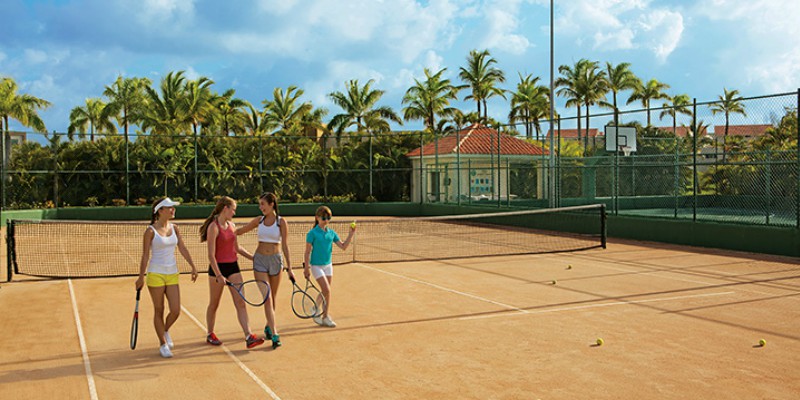 Ready to experience the excitements of the Dom Rep for yourself? Let our personal travel advisers find the perfect resort for your family and jet off to sunnier shores in no time at all.
Click 'Discover the Dominican Republic' to get started or click here for more Dom Rep escapes.