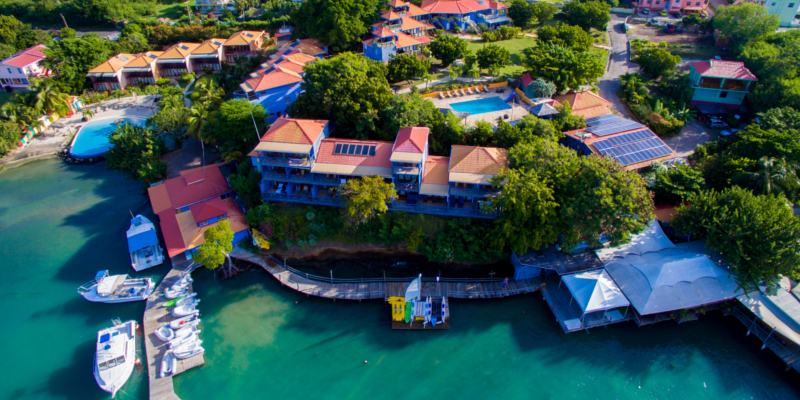 Grenada: an enchanting island bursting with silky stretches of white sand beaches, sunken treasures adorned by corals and unspoilt landscapes off-the-beaten-track. It's safe to say Grenada is my favourite Caribbean island I've visited to date. And, True Blue Bay Boutique Resort is nothing short of the quintessential Grenadian wow-factor. This boutique, family-run resort is complete with character, pride, love and truly Caribbean in every sense. As soon as you walk through the front doors, you know you're somewhere special. If you're looking for a unique, authentic Caribbean sanctuary, you have to visit True Blue Bay. Here's all the insider information from my escape: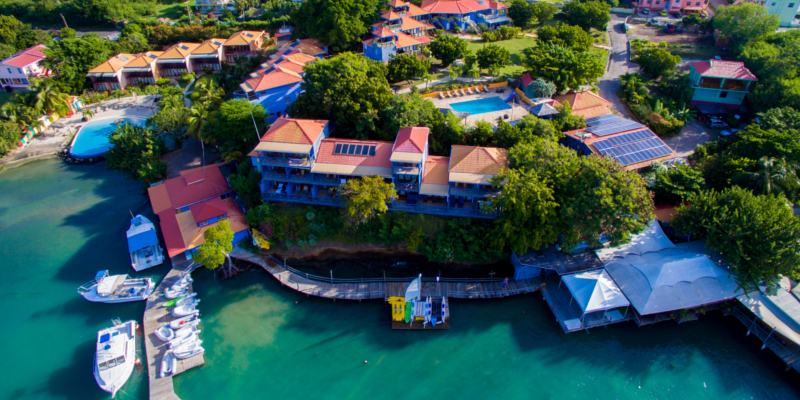 Fast Facts
• This gorgeous Caribbean gem is snuggled along Grenada's South Coast boasting panoramic sea views.
• Delight in personalised service. The staff here really go above and beyond to get to know you and your preferences.
• Set your eye-parts on alluring seascapes from each and every room, suite or villa.
• Refresh in your choice of two swimming pools or take advantage of kayaking, hobie-cat sailing and snorkelling.
• Experience some of the world's most captivating dive sites with on-site PADI dive centre.
• Indulge in a variety of unique dishes and Caribbean-inspired cocktails at the Dodgy Dock Restaurant & Lounge Bar.
• Stay entertained with chocolate making evenings, rum tasting, Latin and Tango dance classes.
• True Blue Bay Boutique Resort is super wheelchair friendly home to adaptable rooms and smooth walkways.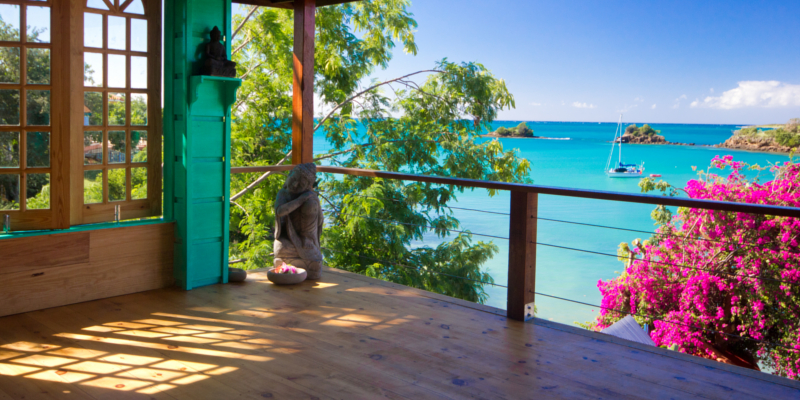 Top Tips
• If you're an advocate of the underwater world, you'll adore the Underwater Sculpture Park. The sculptures were amazing, my favourite was the ring of children.
• Embrace your inner zen on a backdrop of endless ocean views at the Sankalpa Yoga Studio.
• You must try Magdalena's homemade chocolate ice cream. I'm salivating at the thought of it.
• Head to the Street Party on a Wednesday night, sample local cuisine, mix with the locals and bask in feel-good vibes. I recommend trying a roti.
• Venture into the town to House of Chocolate, grind your own cocoa, watch live treat-making and more.
• Looking to unwind? The Blue Haven Spa will lull you into a cocoon of relaxation.
• Visit the West Indies Beer Company and sample the finest Caribbean real ale.
Get Involved
All that's left to be said is see it for yourself. If you'd like to find out more about True Blue Bay Boutique Resort, push the delightful orange button below, or leave a comment below.

True Blue Bay Boutique Resort from only £1,602pp