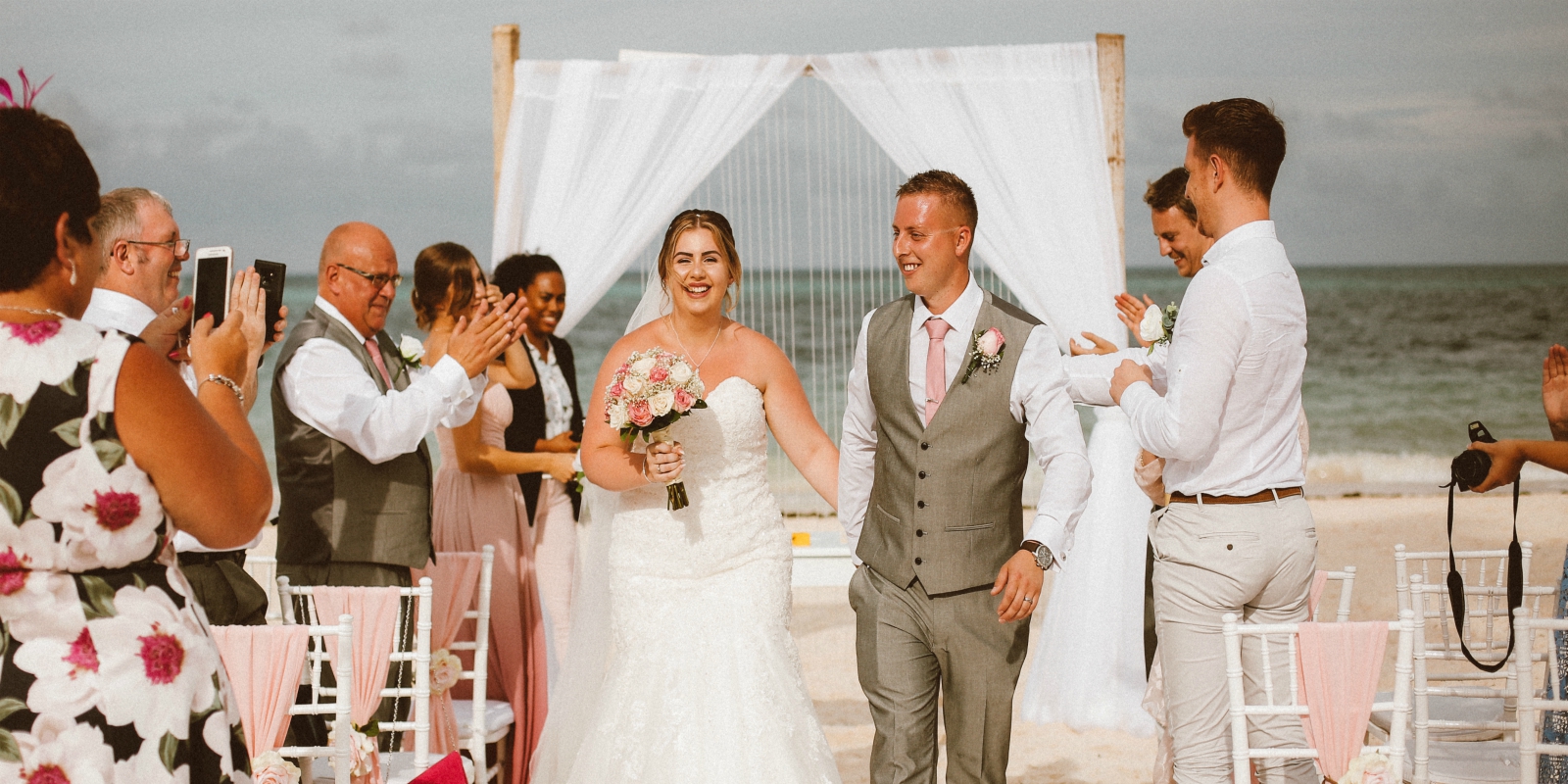 Our Personal Travel Advisor, Chloe, recently achieved her dream destination wedding in the Dominican Republic. She brought back a husband and her top tips for getting it right.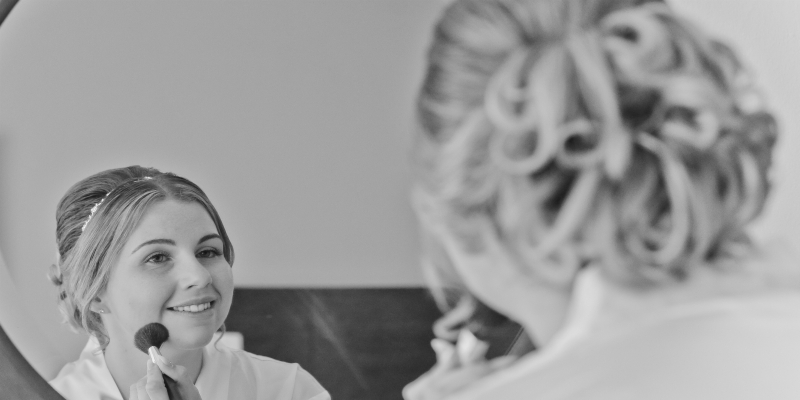 We take our destination weddings very seriously. So much so that we get married at our awesome destinations too.
Our Personal Travel Advisor Chloe Durbar recently tied the knot at the beautiful Now Larimar Punta Cana, Dominican Republic. So we decided to get her top tips for prospective newlyweds. So that you can ensure you get the destination wedding you've always dreamed of.
Having gone through the process first-hand, what would Chloe's top tips for planning the perfect destination wedding be?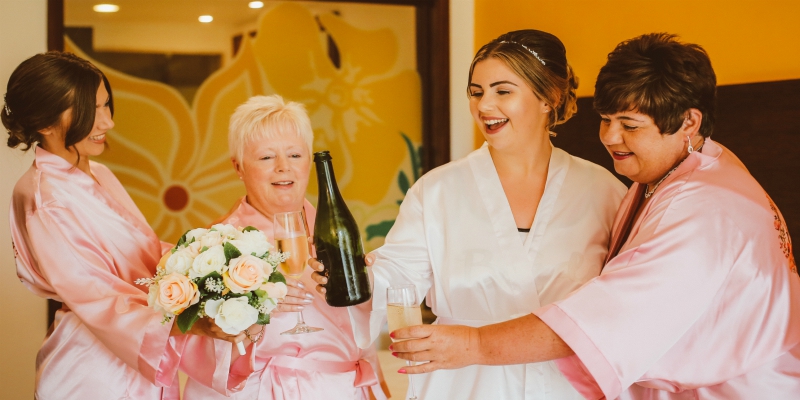 Have a plan
Having assisted clients weddings previously, and now gone through one myself, I felt I had a decent idea of how to complete the process myself.
Essentially, planning a destination wedding is a case of breaking your planning down into small chunks like; choosing a date, choose a location, picking your resort, then adding your special touches and extras.
Have a grasp on the numbers
This doesn't just mean the financials (although definitely do keep in contact with those). Before planning try to have an idea of who will be travelling so you have numbers to plan things such as special dinners and cocktail hours. Plus, it will give you an idea as to the cost of the package. Some resorts offer complimentary packages when a certain number of room nights are met.
Chloe preparing to be walked down the sandy aisle

Make sure you savour the special touches
Complimentary Packages
We went for a complimentary package as we'd originally planned the getaway to celebrate my Mum's 50th Birthday as a family. This meant we had several rooms booked so we hit those minimum booking requirements.
This package also meant we had the choice of some additional extras from the resort's recommended options such as décor, cocktail hours and private dinners. They were simple and stress-free to arrange.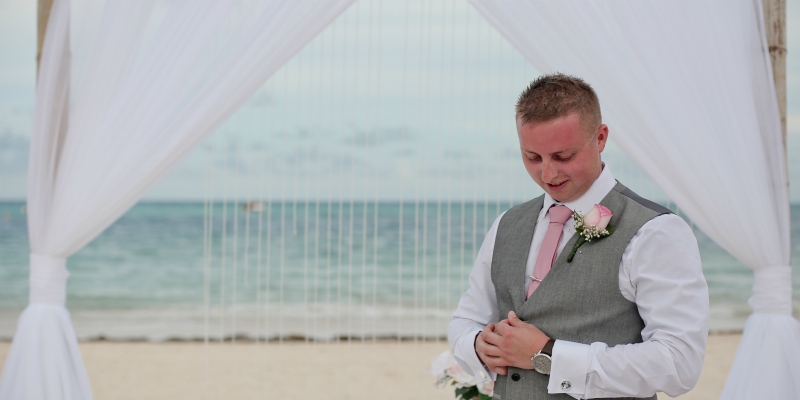 Wedding Coordinators
Get a wedding coordinator! We had one and they helped with every aspect of the day. From finalising the location and décor exactly to our vision, to making sure everything went smoothly in the run up and on the day. Even the smaller details like place cards and favours were taken care of, which meant we could relax and just enjoy the occasion.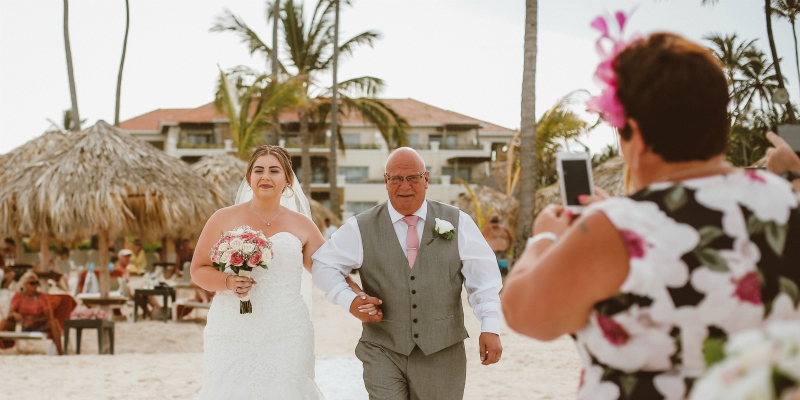 Special touches to make it your own
Many people want a destination wedding to achieve that fairy-tale image of tying the knot on a stunning beach. But, just because you've gone for a set package you don't have to follow it rigidly. Add special touches to make the celebration more… you. Your wedding coordinator can take care of this for you.
If you have any ideas for the wedding such as décor, themes or even events leading up to the big day like as hen & stag celebrations. Just let them know and they'll try their best to bring it to life for you.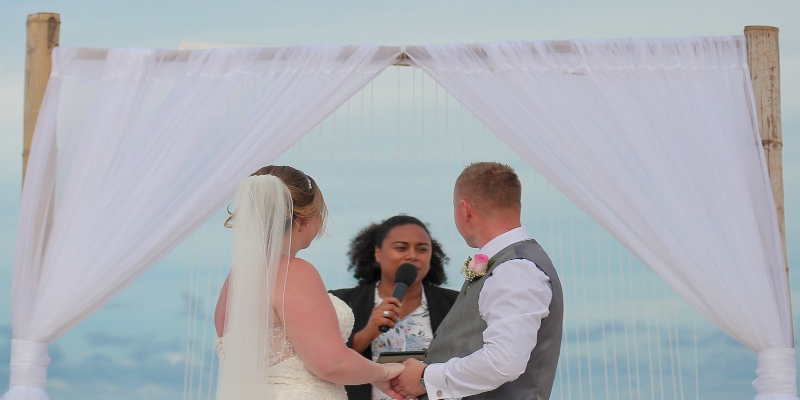 The resort photographer
As part of our complimentary package we chose to use the resort's on-site photography team. Which you may think means your don't get as good image quality as you might get at home. But they were brilliant! They met with us prior to the wedding to discuss which special moments we wanted to capture. We included pre-wedding photos with the bridal party, plus, photos during the ceremony and the cocktail hour which were just perfect.
Down time
As with any wedding, it's important to be able to take some time together as a couple. For us this was on the beach where were able to grab a couple of minutes to ourselves. We loved being able to take five and look out on the ocean. It was a great chance to take stock and allow the beauty of the day to sink in.
Get a cocktail hour
You may not want a cocktail hour, but it's definitely worth having some time after the ceremony for everyone to relax and have a chat. As you may have guessed, I loved my cocktail hour after the ceremony. It meant everyone could enjoy a celebratory drink and nibble on a special beach set-up, alongside our ceremony arrangement. Moreover, it gave us chance to get some group photos and a few candid's too. So that's something I'd definitely recommend
Chloe says relax!
I know, it's the mantra of everyone who's ever spoken to a prospective bride and groom, but it's true. The main thing I would say for a destination wedding is trust. Everything for our big day was perfect. From walking down the aisle to saying 'I Do' literally everything was exactly how I'd dreamed.
But it was all made possible because we were able to trust the resort, it's complimentary package and staff to deliver our dream day. And they did!
For more information on how we can assist with your dream wedding give our team a call now on 0844 644 8351. Or click here to take a look at some picture perfect resorts ready to hold your nuptials.