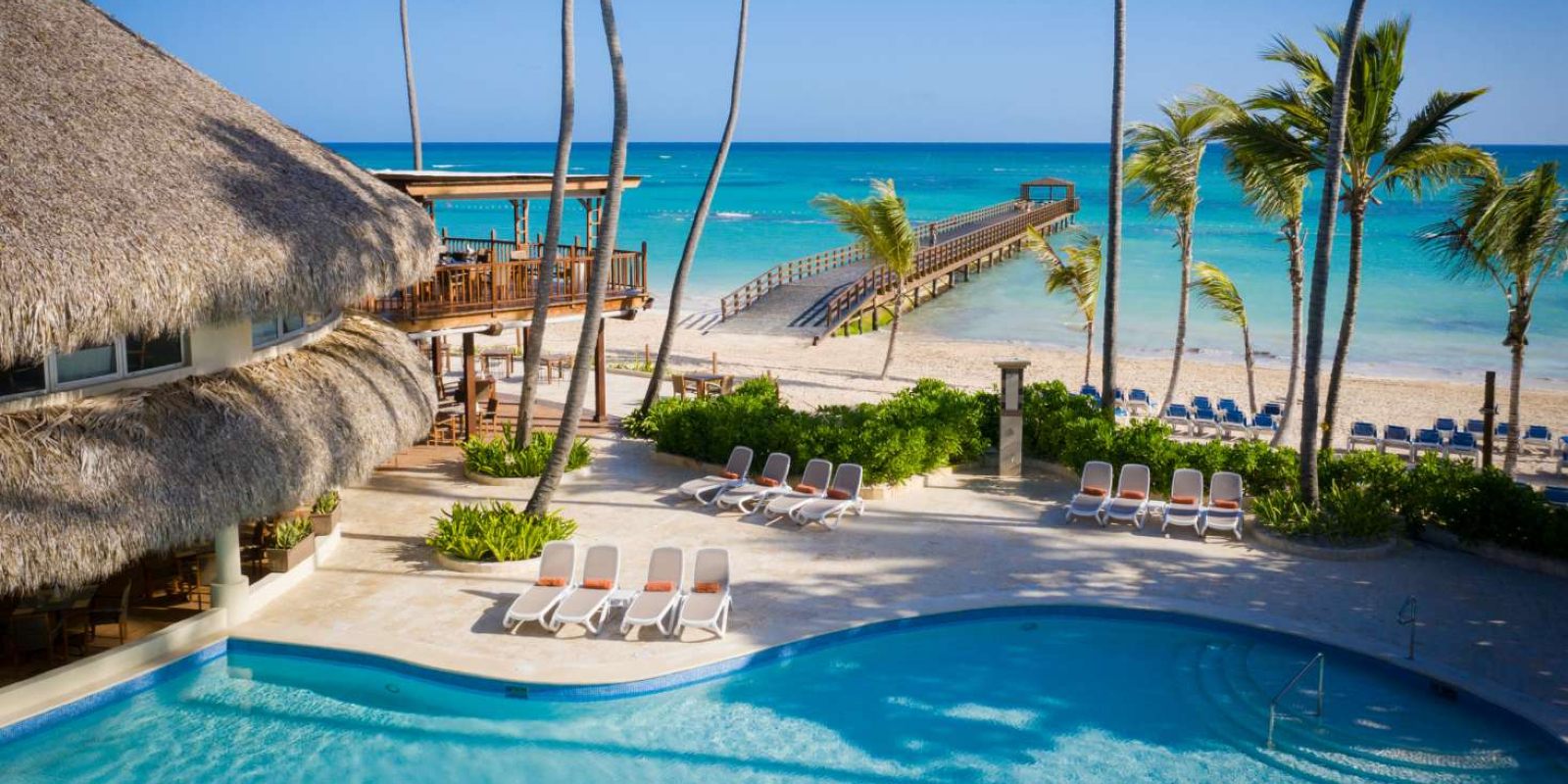 Prepare to be dazzled by a 2022 TripAdvisor Traveller's Choice Award winner: Impressive Premium Punta Cana. To no surprise, it's nothing short of impressive.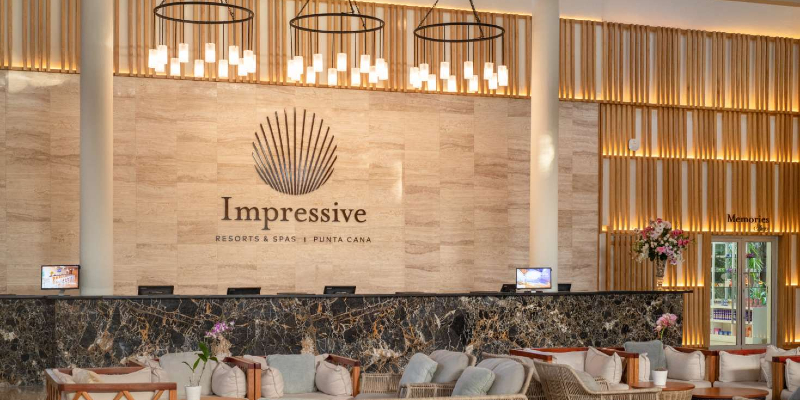 Let us introduce you to tranquil Caribbean backdrops, a sun-soaked blue flag beach on your doorstep, and modern accommodation. Above all, you can expect the perfect getaway at Impressive Premium Punta Cana.
It caters for families looking to create lifelong memories, or couples wanting to rekindle the romance. Whatever type of holidaymaker you are, you will find what you're looking for.
In short, it's easy to see how this resort has won a 2022 TripAdvisor Traveller's Choice Award.
So, why don't we tell you a little more about this Dom Rep delight.
---

---
Introducing the resort
So, it would be easier to list the amenities that this resort doesn't have, than the plethora which are available. However, we'll give you a quick summary.
It boasts 4 swimming pools, a whirlpool, 10 restaurants and 9 bars and lounges! There's also a casino, nightclub and a theatre with daily and evening entertainments. If that wasn't enough, there's a Kid's Club for the little ones, a fitness centre for those wanting to keep up their exercise routine and a spa. 
Thinking about taking a look outside the resort? No worries! The beautiful area of Bávaro, Punta Cana is waiting for you.
The premium part of the resort name is exactly what it says on the tin. You can enjoy premium benefits, VIP services and amenities.
We're getting out of breath here, but we could keep going! Why don't we get into where you will spend the night?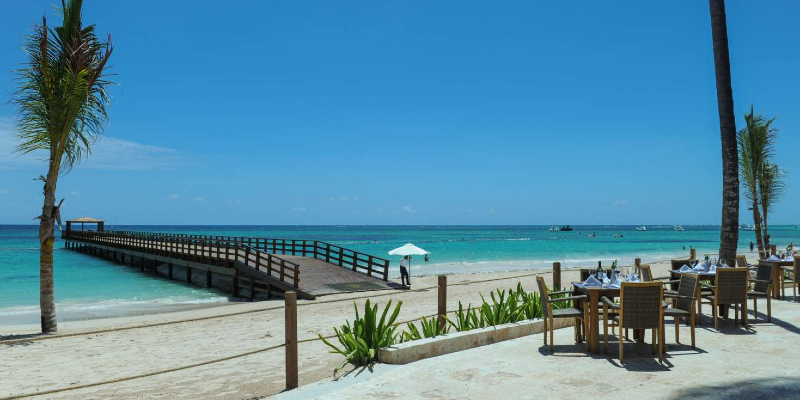 ---
Your room at Impressive Premium Punta Cana
Walk into fresh and natural hues paired with modern amenities in your beautiful accommodation. Each room at the resort offers a spacious area with fantastic views, whether it be the ocean or overlooking the poolside.
With the latest flash sale offer at Caribbean Warehouse, you get to experience a free upgrade to a Junior Suite Ocean View with Jacuzzi & Private Balcony.
Just picture waking up in the morning, gazing out at the glistening ocean, before relaxing in your own private jacuzzi. Absolute bliss!
What about when you get a bit peckish?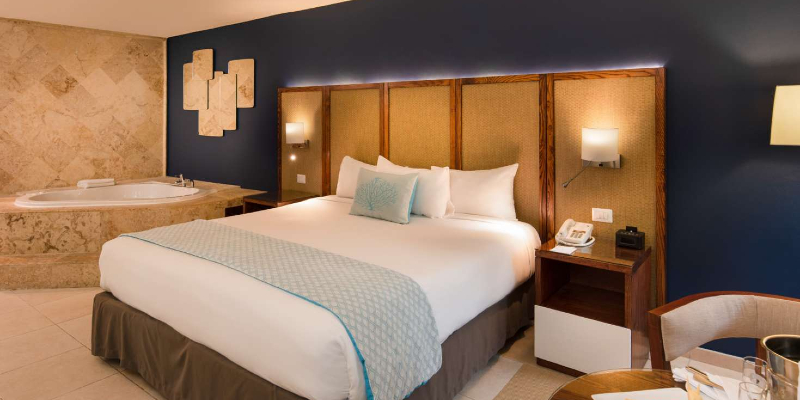 ---
Take me to the restaurant!
You should recall us mentioning 10 restaurants and 9 bars available at the resort. This means you can enjoy different types of cuisine and local dishes, all under the one roof of the resort!
Who needs to travel the world when you can try the flavours of the world from Impressive Premium Punta Cana?
From a French themed restaurant serving up delicious food and even better views, to delightful Japanese dishes at the Yakimeshi restaurant.
For those looking to grab a refreshing drink, once again you're spoiled for choice! With bars around the pool, or even at the disco where you can enjoy a little boogie with your cocktail. 
So your belly is full, what's up next?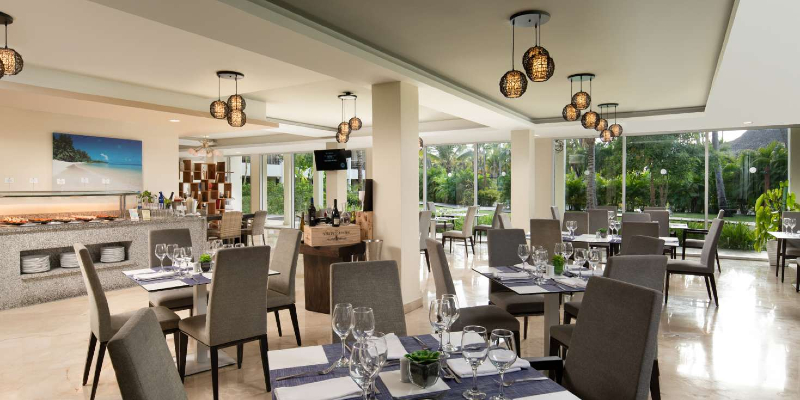 ---
Things to do at Impressive Premium Punta Cana
As we said before, there's plenty to keep you busy at the resort. If you can find time away from trying the mouth-watering food, or lazing in your jacuzzi, let's find out what else you can do!
If you are a water baby, then we've got a variety of water based activities for you. Including diving, snorkelling, kayaking, water volleyball, paddle boarding- the list goes on and on. 
For those who prefer to stick to the land, that's not a problem. Why not try your luck at the casino? Or maybe make your way to the theatre to enjoy a variety of live performances.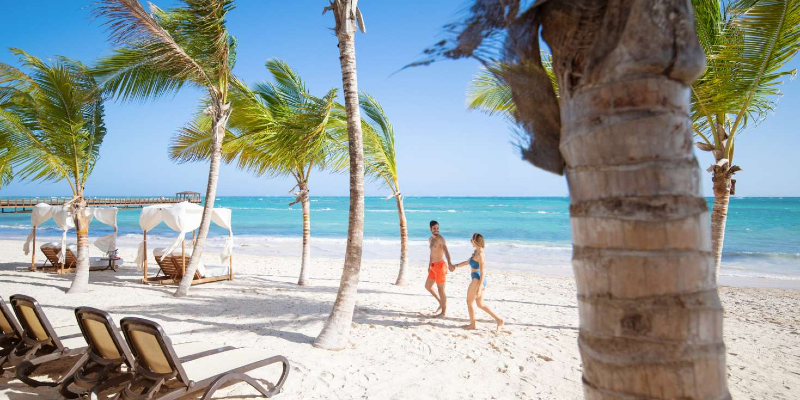 ---
What about if you're looking to relax even further?

Immerse yourself in the ultimate relaxing experience and take a break at the five-star spa. As soon as you step through the doors, you will begin to feel calm.
The trained therapists use their talents to replenish your body and soul. The array of treatments on offer mean you choose the right one for you.
With hydrotherapy pools, saunas, a Turkish bath and a beauty salon, you will be transported to a place of tranquillity.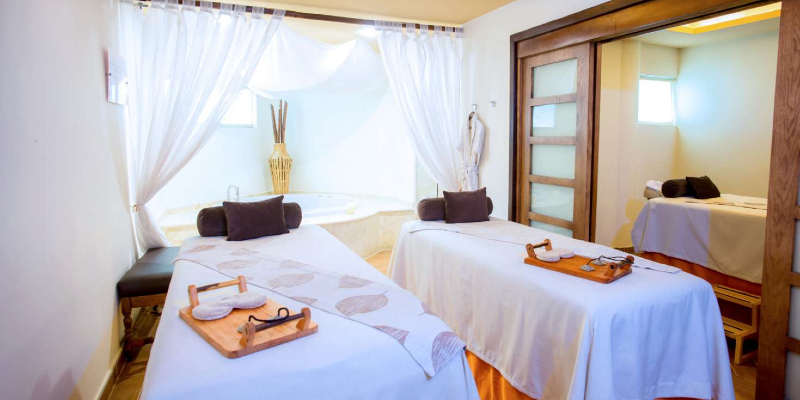 ---
Is there anything for the little ones?
Yes! In fact you'll once again be impressed by the abundance of fun that they can have.
The dedicated Kid's Club makes sure that smaller explorers are taking part in the amazing activities too. They can enjoy getting creative with the arts and crafts. Or, trying out some of the sports including archery, football and hiking.
Plus, the older kids also have a dedicated area too. At the Play Zone Teens Club, they can enjoy video games, ping pong tables and billiard.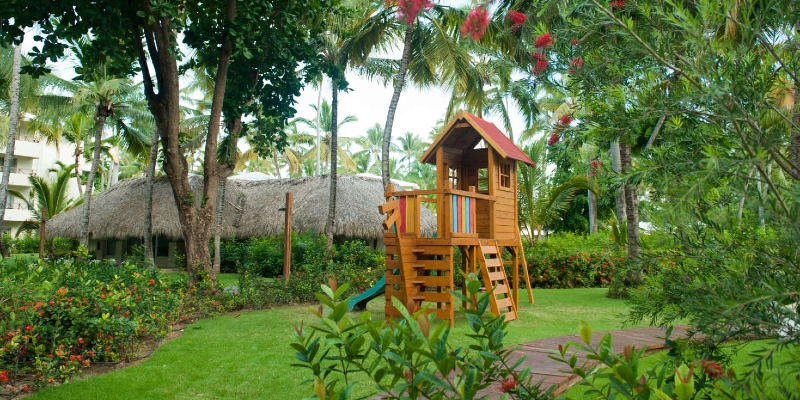 ---
Book online today
This resort offers a dreamy Dom Rep getaway, all at a great price too! Make the most of our current flash sale offer too before it's too late.
You only have until Friday 24th June to take advantage of this amazing deal so hurry, get in touch with us today to secure your stay. Click the big button below!