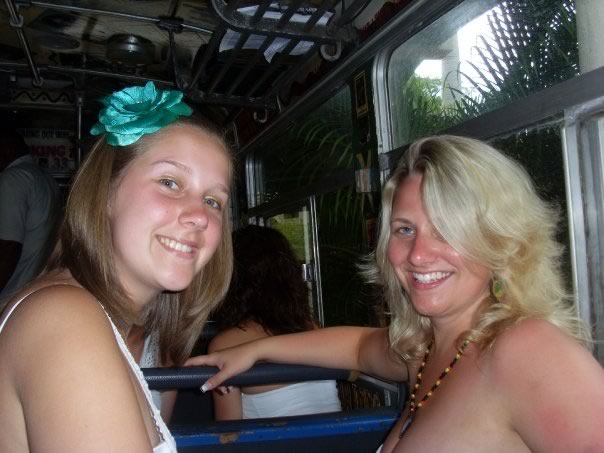 After a fantastic flight with British Airways where we were lucky enough to be upgraded to Business Class we arrived well rested into Kingston, Jamaica.
Any preconceptions that we had about Kingston were soon dissipated on checking into the Courtleigh Hotel & Suites, a traditional hotel with wonderfully appointed rooms, staff and fantastic food.
Kingston is truly the heart of Jamaica; it has a lively Nightlife with new clubs springing up everywhere. There is also the opportunity to visit the Appleton's Estate for a Rum or two or a short drive into the mountains you can visit the Infamous Blue mountain Coffee plantation, all on Kingston's doorstep.
The next stop was Ocho Rios but before that was the transfer over the mountains. This is truly the best way to experience the true Jamaica, its laid back culture and its people.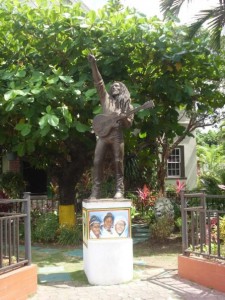 On the way we couldn't miss out on a visit to the Bob Marley Museum the birthplace and final resting place of the legendary Bob Marley and it got us in the mood for 5 days full of reggae music.
Also if you want to taste the worlds best Rum & Raisin Ice-Cream "I Scream" then a visit to Devon House is a must.  The fantastic Devon House Mansion was built by Jamaica's first black millionaire George Stiebel and rumor has that Lady Musgrave was so outraged by his fantastic house that she had her husband Governor Anthony Musgrave to build a road to church that avoided her having to see Devon House, so please keep an eye out for Lady Musgrave Road.
Once in Ocho Rios we checked into the romantic 5* Luxury Included Sandals Dunn's River an amazing mix of Traditional Jamaica and Italian and their mock of the Dunn's River falls is quite a sight to see.
In Ocho Rios we were spoilt for choice with more than 30 Attractions in Ocho Rios alone there just was not enough hours in the day.
Just a taster of the Attractions that we were lucky enough to experience:
H'Evans Scent is a new, innovative, eco-tourism experience for both adults and children to enjoy. Some 2,000 feet up in the hills of St. Ann, the location affords breathtaking views of surrounding communities, exhilarating activities and down-to-earth hospitality.  From Zip Lines (One known as the Screamer, I am sure you can guess why!)  To Giant Swings you can see that it is a true place to experience a taste of Jamaica.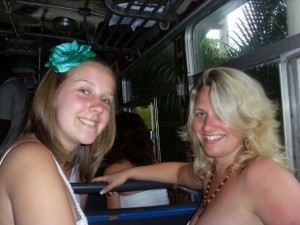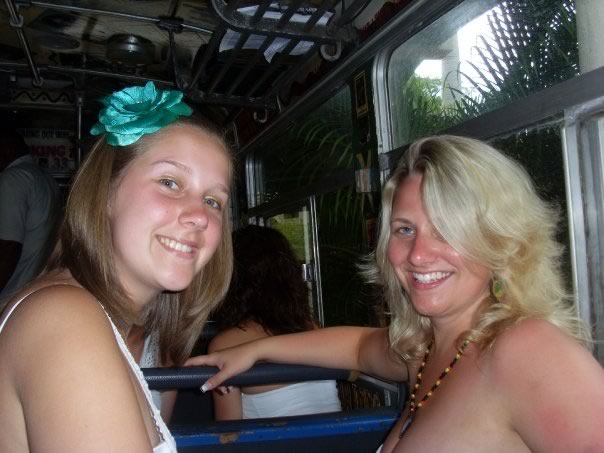 Mystic Mountain: What better way to start the day with a sky ride, that takes you 700 feet above sea level, and you can take it the amazing view of Ocho Rios, the crystal clear waters and the lush rainforests beneath your feet, was certainly a sight to see! After the 20 minute journey on the Sky Ride we arrive at the True Jamaican Bobsled, the most thrilling part of the visit, the track features a gravity driven plunge of 3280 feet with twits and turns, and the best part is you control the speed of your descent with an in-sled hand break, which allows you a leisurely ride or pulse quickening dive to the bottom!
Dolphin Cove, From Swimming with Dolphins, Sharks or maybe with Stingrays, you are sure in for a day that is full of adventure and long lasting memories. We started the day with a true Jamaican treasure hunt, 5 teams were sent around the rainforest with our clues to find the most golden coins! We were then lucky enough to win a "The touch encounter with dolphins". After being given some interesting information about dolphins, they then take the time to sing you a song and as you applaud him for doing so he takes the time to show off with a dance! Then just before is time too say good bye there is time for a kiss and smile for a photo.
The Dunn's River Falls, one of the true Jamaican national treasures. We began our journey by stepping into the ice cold waters of the falls and working our way up, everybody hand in hand as the water is sweeping past you, stopping on the way to enjoy the cool plunge pools formed naturally in the river rocks and the waterfalls which are gentle in some places and positively thunder in others. When you get to the top, you are sure to feel refreshed!
Nicola: During my 6 night stay in Jamaica, I had the chance to visit the Beaches Boscobel Resort & Golf Club.  With the Pirates Island Water Park featuring 9 brand new slides, children of all ages are sure to be kept occupied for hours on end. We ended the night with a hosted dinner party in the Arizona's restaurant, where I enjoyed a mouth-watering steak dinner.
Gemma: While in Jamaica I was lucky enough to visit the Royal Plantation an Ultra Luxurious resort that oozes understated elegance and a place where you every whim will be catered for. I had the opportunity to dine in the La Papillon where I had the joy of seeing the sommelier sabering the top from a bottle of champagne as well as sampling some delicious French Cuisine.
On our last night we were invited to Sunset Jamaica Grande for a "Farewell from Jamrock" Party so we both donned our Red, White, Green and Gold outfits and arrived at The SJG in style in a traditional Jamaican Town Bus. The SJG is in a fantastic location, with wide panoramic views of the Ocean and the cruise ships docking.
Jamaica is an island that is full of life, culture, wonderful food, hospitable people, amazing beaches, many varied attractions and your pick of wonderful resorts that cater for everyone's need.
In short as they say on the Island- Jamaica: once you go you know!