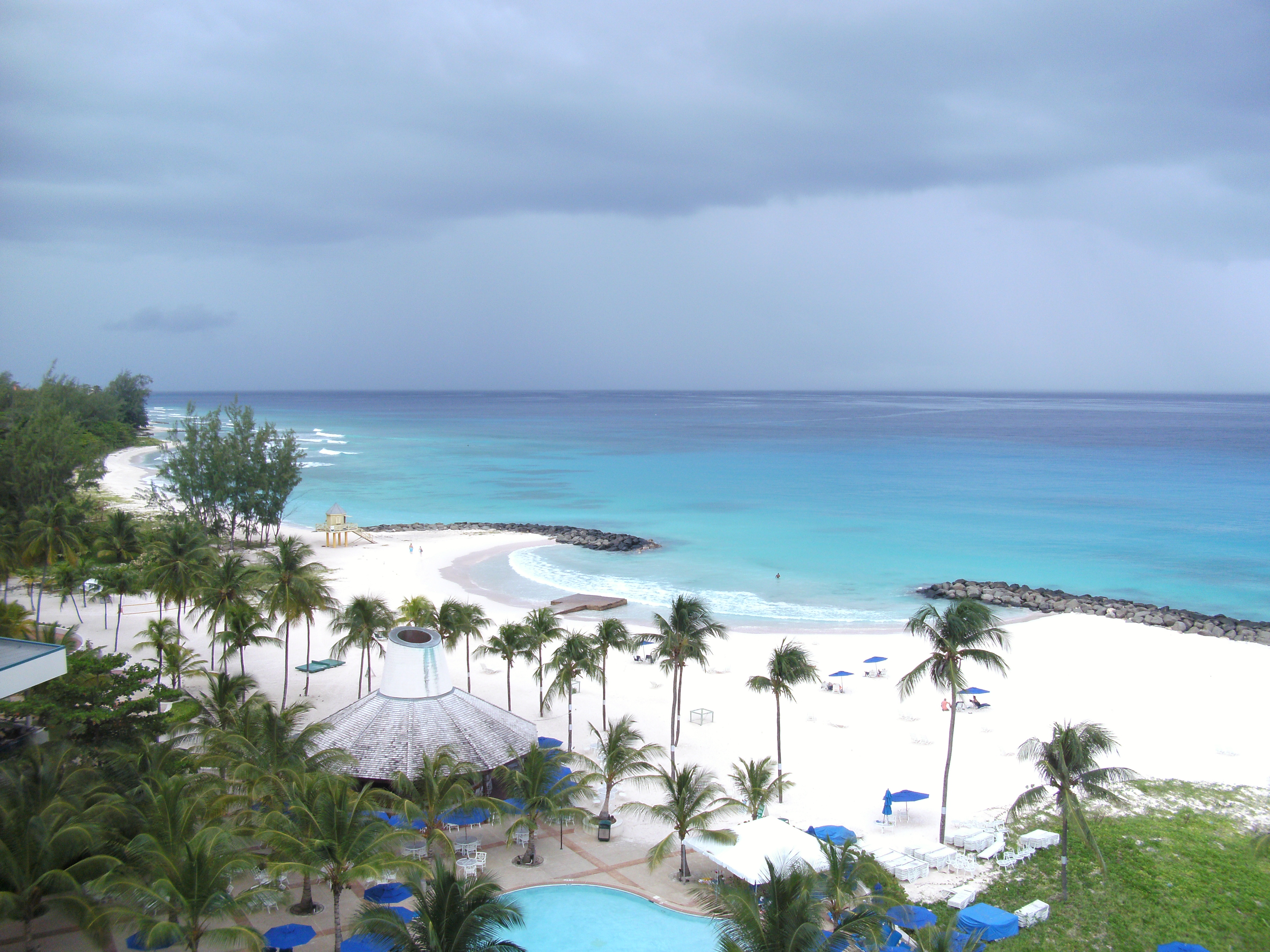 Having arrived at London Gatwick in the very early hours of the morning and meeting my travel companions, I was ecstatic to find out that I had been upgraded to "club class"  When we had boarded the aeroplane we were shown to our seats and greeted with glass of champagne.
The next 8 hours 35minutes flew by. The staff and service, not to mention the extra space on the aircraft were second to none and I would definitely recommend an upgrade.
Arriving at Grantley Adams International Airport, Barbados the weather could not have been more perfect. We travelled 35minutes by coach to the Tamarind Cove situated on the west coast.  The Tamarind Cove has an inviting Caribbean charm as soon as you enter and the pristine beach with crystal clear waters was to die for.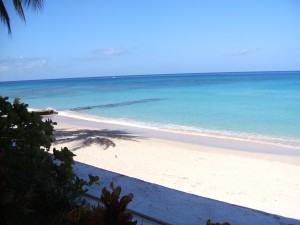 The following day at Browns Beach, we all participated in a "Cook Off" where we had to get to our stations, wearing our chef's hat, and prepare a Bajan dish.  We all took turns to sample each other's dishes, washed down with Bajan Mount Gay rum.
At around 5.30pm that evening we boarded a catamaran cruise. This is a definite must.   From the moment we got on board we were utterly pampered, the bar was open through out and the chef had created some scrumptious food.   The guys on board were great and really looked after us.
After taking in the stunning views for about an hour and a half we all put on our life jackets and jumped onto the crystal clear blue water. Within minutes of being in the sea we came across turtles. This was such an amazing experience having them swim up close to you.
As the evening drew in we watched the sunset, learnt to dance Bajan style, and sang on Karaoke.  A perfect end to a perfect day.
Later that week we participated in a jeep "fun fari".  We drove to the depot to pick up our mini moke jeep, where we nominated a driver, map-reader, photographer and then set off.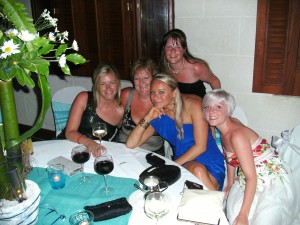 Along the way we had to collect various items, find out what different phrases meant and answer questions. The people were just fantastic, nowhere have I met such friendly helpful people.  The locals really put them selves out to help you.
The "Fun Fari" was a great way to explore the island, take in the spectacular views and meet some fantastic people; I could not recommend it enough.
Barbados has so much to offer, whether you are looking for a romantic getaway, family holiday or an active break, it really does cater for all.
I will definitely be returning.