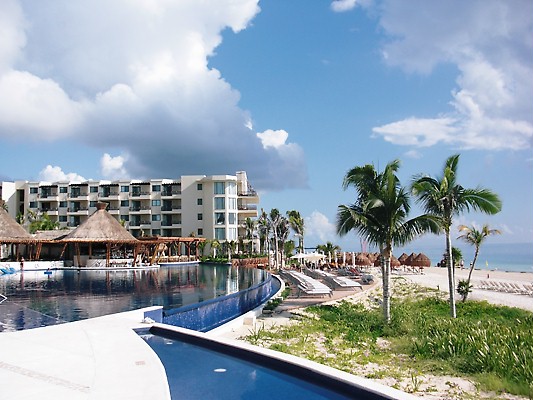 Click here to book Dreams Riviera Cancun from £1,066pp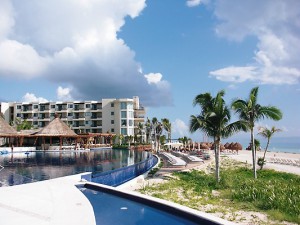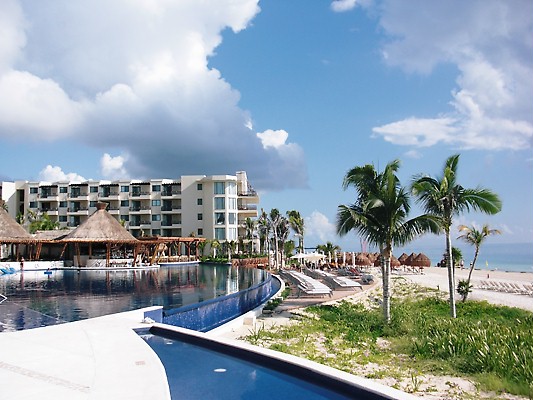 I arrived into Cancun airport on October 8th very tired after a long flight. I was not quite sure what Dreams Riviera was going to be like as it had only opened a few days previous to my arrival.
We arrived at the hotel and were instantly greeted with cool towels and champagne. Upon walking into the lobby area it was quite obvious that they had really taken the time in the design of the property as it was stunning and looked very oriental in style. Once we had checked into the hotel we got taken to our room, we had a preferred club Ocean View room with outside Jacuzzi and our own plunge pool. I was really surprised how big the plunge pool was but wouldn't recommend it for families with very young children as there is no guard around the pool.
The restaraunts were beautiful and once again they had really gone to town on the design of them especially Himitsu (Asian) and El Patio (Mexican). We couldn't find fault with any of the meals that we had.
All of the entertainment seemed to be centred around the pool area in the evenings and we also saw a couple of live bands which they had on the beach.
We were lucky enough to be there for the official opening of the hotel and saw some great shows.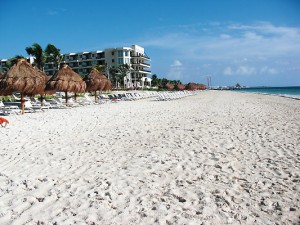 The beach is lovely here, it does get some seaweed but this gets cleaned at least twice a day. There is also a great play area for younger children (and Husbands) directly on the beach, and a trampoline in the ocean alongside the iceberg climbing wall.
I went to look around the spa and Gym and they were very nice, the Spa was really relaxing.
They have a fab childrens club called the Explorer's Club but as I had no children with me I was allowed to go into this area. All the staff are certified in Red Cross and CPR.
I would definitely return to this resort with my family and highly recommend it. It is a very luxurious hotel and the staff were very friendly.
The hotel itself is only 25 minute transfer from the airport and only 30 minutes into Cancun should you want to go for a days shopping.
You are also in a great location for going on excursions and you can swim with Dolphins within 15minutes from the hotel.