Introducing myBlueBay 3.0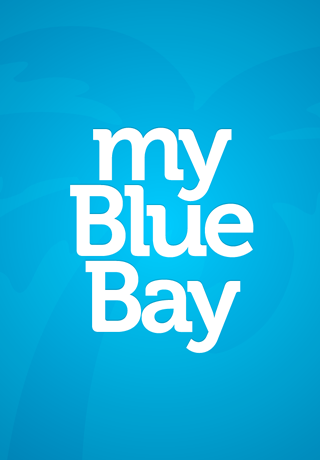 For some time now I've been virtually bursting with excitement to announce the arrival of our brand new myBlueBay members' account area.
As many of you will know, you have long been able to log in to your own personal account area to view your bookings and download documents. With our beautiful new myBlueBay members' area the possibilities are endless…
Don't worry… you can still log in using your surname and existing password; you won't need a new account.
The first thing you'll notice is the gorgeous new streamlined layout. We've made everything really easy to use; saving you time and taking the hassle out of your holiday. You'll find all the same features that you're used to using in the old myBlueBay… so you can still view your bookings, download your documents and view your account details.
Alongside these you'll find some lovely new features, including:
Personalised Themes
Choose your theme to suit your mood!
Calendar
Personalised notifications and milestones, such as API (Advanced Passenger Information) deadlines & 'balance due' dates.
Contact
You can now contact us with feedback or queries directly from myBlueBay.
The Loop
Keep up to date with what we're up to on Twitter and peek at our Flickr Stream.
Change your Password
You are now able to easily change your password from your account area.
Not only that, but we also have some amazing new features that we're currently working on to make your Blue Bay experience even better.
Our Web Team are busy beavering away on developing:
Message Inbox
Allowing us to send you personalised messages and notifications relating to your bookings.
Holiday Extras
A search facility where with just one click you can search extras such as airport parking.
Holiday Checklist
An interactive checklist of everything you could possibly need to pack and take away with you… ensuring you don't forget your toothbrush!
And as if all that wasn't exciting enough, keep an eye out for our brand new mobile application… coming soon!
Why not log in to your account and have a nose around… you could always make use of the new features and let us know what you think!
Click here to visit our brand new myBlueBay members' account area.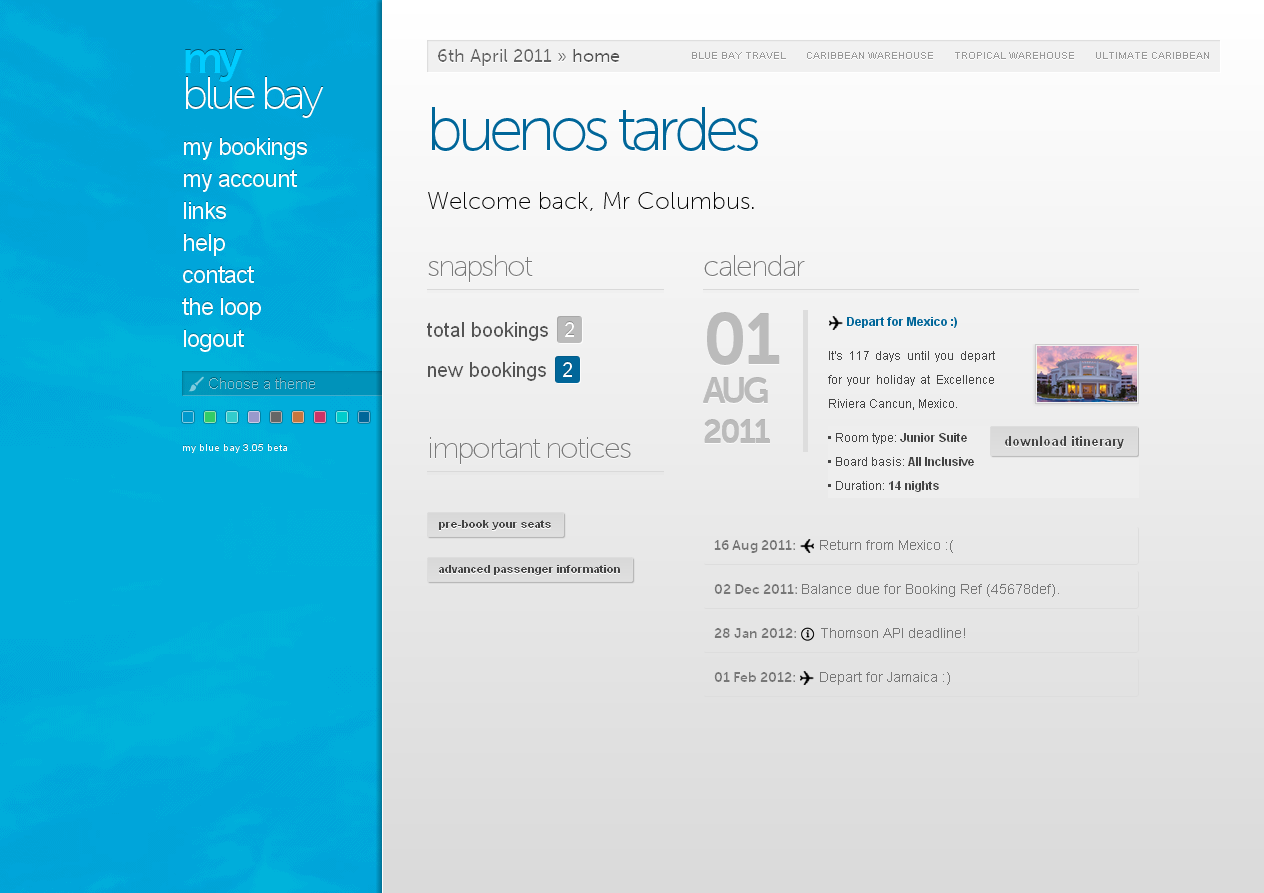 We believe in embracing the latest web technologies and, as always, when technology moves forward some things get left behind…
So, regrettably, all future versions myBlueBay will no longer support Internet Explorer 6 or 7. While the core features will still work, to experience myBlueBay in all its glory you will be required to use a more modern web browser (after all, IE6 is nearly 10 years old. In browser terms – that's old!)
We recommend using Google Chrome or Firefox.