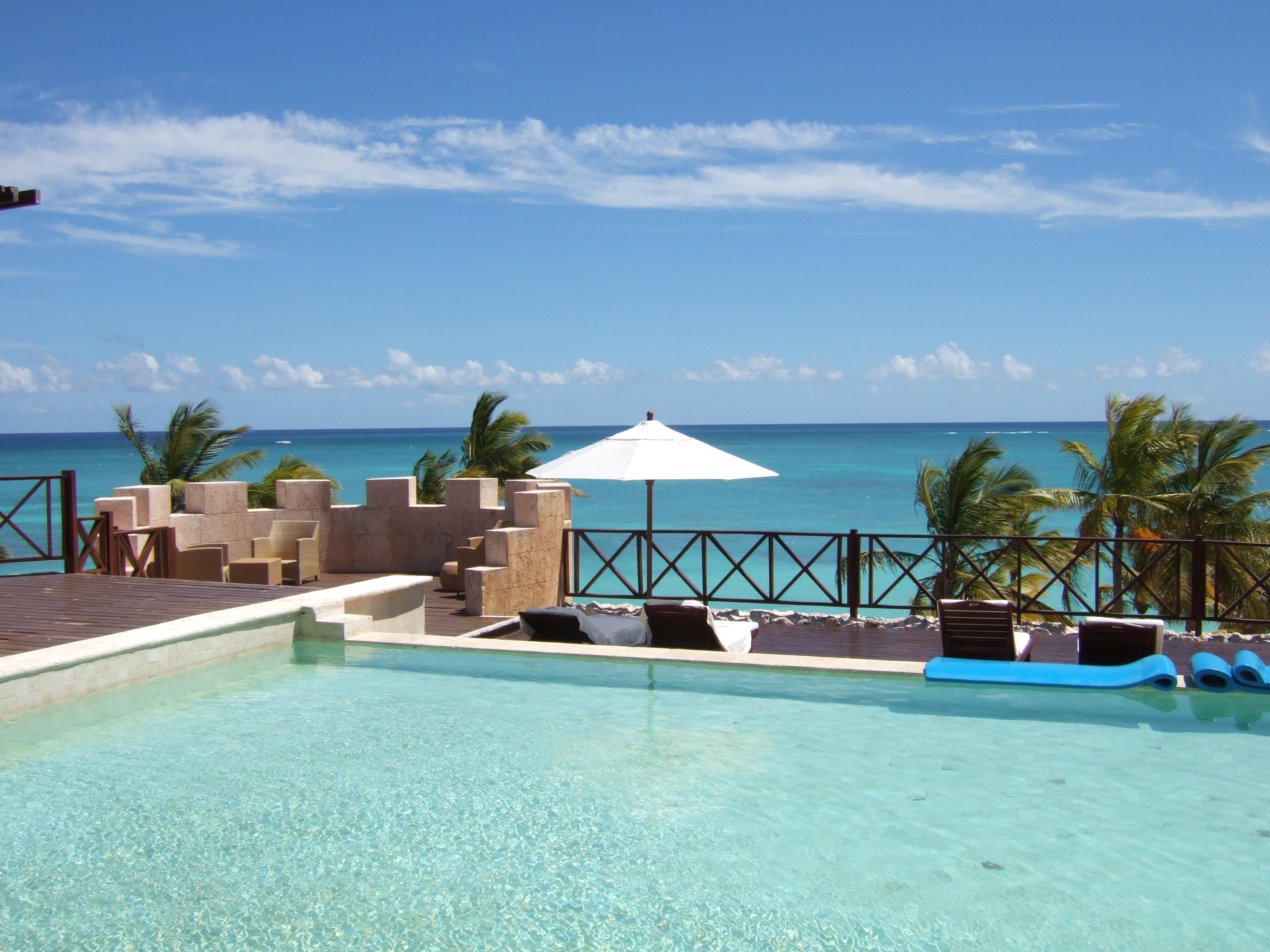 It's Sunday 13th March when I find myself at London Gatwick Airport, boarding a British Airways flight to Punta Cana. A few drinks and some much needed sleep later; I wake to find us landing on time.
Dreams Punta Cana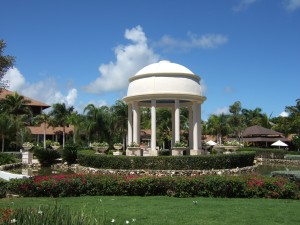 After collecting our cases, we are met by the Amstar representative and transported by limousine to Dreams Punta Cana Resort and Spa – WOW! Was my first impression as we entered the hotel. We were taken to the Preferred Club, where we were checked in and shown to our rooms, mine was a premium deluxe. That evening we had a hosted dinner with the hotel management at the Portofino restaurant, (I didn't think it possible for me to eat a 6 course meal!) – STUNNING! The rest of the night comprised of chilling out with a few drinks and a visit to the casino – where, yes, I lost!
The following morning we had breakfast in the World Café where there was so much choice, before being given a site inspection of Dreams Punta Cana. We were shown a number of different room types, including the Honeymoon Suite and the stunning Spa.
Zoetry Agua Punta Cana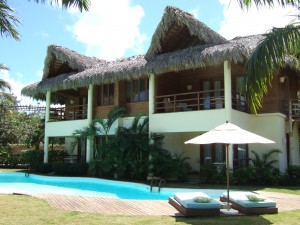 We were then transferred to Zoetry Agua Punta Cana, about 20 minutes away, a small property by comparison with only 51 rooms and very boutique in style, where we had a hosted lunch, before being given a site inspection. We again got to see a variety of rooms, my favourite being the Junior Suite Ocean View with plunge pool. We had the afternoon to ourselves, so I made the most of the beautiful Caribbean sunshine. Later we made our way back to Dreams Punta Cana, where we had another hosted dinner at the Hitmishu restaurant and enjoyed the tapanyaki tables, which are a fabulous experience and a must to try if you haven't already; watching the chefs cooking in front of you and getting everyone involved. The food was amazing; chicken, lobster and beef. A few drinks and an early night completed the day, as we had an early start and a busy day ahead of us.
Secrets Sanctuary Cap Cana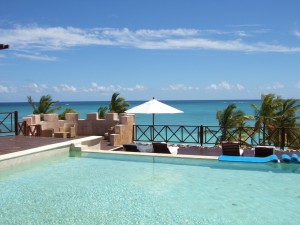 After an early breakfast we head off into the mountains for a Zip Wire excursion, which is something I would totally recommend to do whilst in the Dominican Republic, it is absolutely fantastic – as long as you have a head for heights! From here we head to Dreams Palm Beach Punta Cana, another beautiful property. Once checked in we were given a full site inspection. That evening we head over to Secrets Sanctuary Cap Cana for a gala dinner hosted by the hotel management; again the food was simply stunning and the hotel looked out of this world. We travelled back to Dreams Palm Beach and spent the evening in the disco.
Dreams La Romana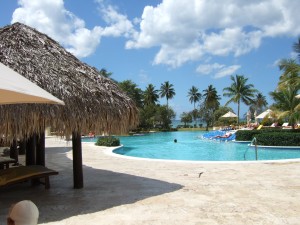 The following day we we made the 90 minute journey to Dreams La Romana, down in the south of the Dominican Republic; we were now on the full Caribbean side of the island, which is reflected in the stunning white sandy beach and crystal clear flat calm ocean. We were shown around La Romana, but all too soon it was time to leave. After lunch we got to experience the Dr Fish excursion, which is very different and very enjoyable. We spent approximately 4 hours on a boat, where we got to experience a massage, try yoga, have a stingray massage and have a fish pedicure where you sit with your feet in a tank of water filled while little fish nibble at your feet! Back on dry land we head back to Dreams Palm Beach, where we have yet another hosted dinner at the Bordeaux restaurant – where I definitely recommend the Steak! The rest of the evening was spent partaking in a few drinks.
It is now sadly the last day of this fantastic trip, and after breakfast we head down to the beach, where we board a boat for the Reef Back explorer, this is a floating island out at sea, where you spend around 4 hours. You can have a guided snorkel tour over the reef, have a massage, go kayaking and swim with Nurse Sharks and Stingrays – a great way to top up the tan! Leaving the ocean behind, we headed back to Secrets Sanctuary to see the hotel in its full glory in daylight and are give a guided tour of this amazing property. We take lunch for the last time before heading back to the airport.
All too soon it is time to leave this amazing Caribbean Island…
You can see more gorgeous photos from my trip on our Facebook page here:
Are you thinking of visiting one of these beautiful resorts for your next holiday? Give me a call on 08444 999 333 and I'll be more than happy to share my expert knowledge with you and help you arrange your dream holiday!