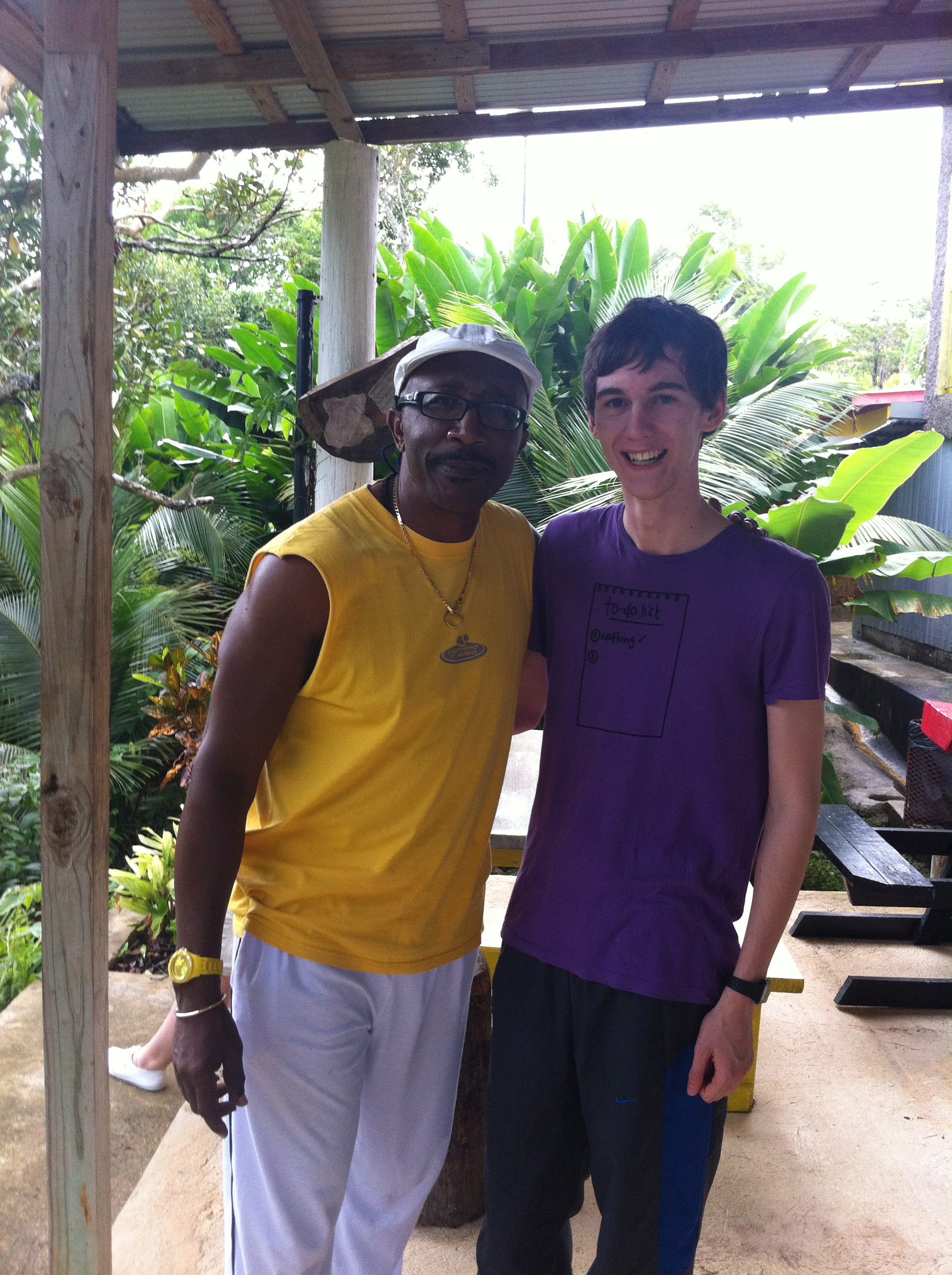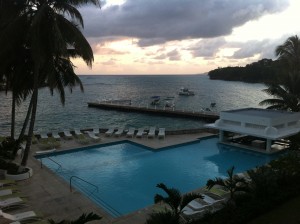 After a nine hour, early morning flight, we arrived at Montego Bay airport which has recently been updated making it quicker and much more efficient.
We went straight through immigration and boarded our private bus to the first resort, Couples Tower Isle. Upon arrival we were greeted with a very refreshing cocktail. Our checked baggage was taken to our rooms for us while we made ourselves comfortable. The rooms we stayed in had a very clean and modern feel to them. We had an ocean view suite which was beautiful.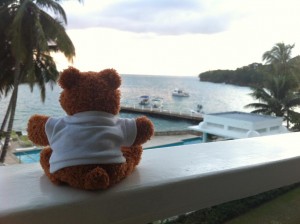 After a quick change we went for a hosted dinner with a band singing popular 80s songs. The food was amazing; a wide and fresh selection made it a very welcoming introduction to Jamaica.
Once dinner had finished we had a quick look around the hotel then retired to bed as we had been up for 24 hours!
In the morning we had a lovely breakfast with another great selection of food. Afterwards we started our site inspection of the host hotel, seeing things that we didn't have the chance to see the night before.
The resort is located on a wonderful picturesque beach; there are also three swimming pools and two Jacuzzis. One of the swimming pools also has a swim up bar.
On one side of the resort, which spans 19 acres, there is a spa which is focused around a Zen environment. The rooms are white which creates a very refreshing and calm ambiance, the main feature is a Buddha plunge pool.
We then departed Couples Tower Isle to begin a series of site inspections at other resorts. Our first stop of the day was at The Jewel Dunn's River.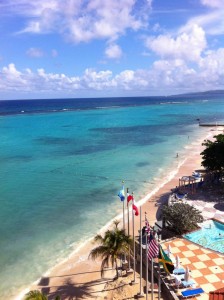 We were greeted by the Sales Manager with a cocktail called a Jade Samurai, named after the Jade Samurai restaurant they have there. It was a very fresh and tasty way to start off the morning!
The Jewel Dunn's River has a nice range of room types which start from Premier Guest Room to Honeymoon Haven Butler Suite.
The views from around the hotel are wonderful, with one spot specifically overlooking the beautiful golf course, surrounded by high tree tops.
The first thing you see when entering the resort is the fabulous spiral staircase which takes you up to the first floor where the Jade Samurai restaurant is located.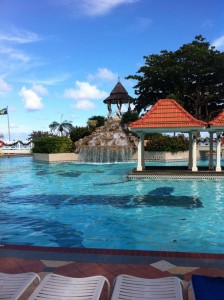 The Sapphire Ocean View room has an amazing view of the ocean and has a nice bathroom and lovely four poster king-size bed which is very comfortable!
The resort has a 9 hole golf course which can be enjoyed by all guests at the hotel. There is also basketball, shuffleboards, a pool table, volleyball on the beach, tennis courts and a 24 hour fitness centre.
Although located next to Riu Club Ocho Rios which have beach parties, they have an agreement that the music won't be played at night time which certainly puts the mind at ease.
Entertainment is one of the highlights of the resort as every Sunday they have a popular Jamaican band play at the hotel, called Silver Birds.
Dolphin Cove
After that we went to Dolphin Cove and swam with the dolphins! It's an experience I recommend to anybody who can swim, and if you can't, learn to and then go! It's truly a mind blowing experience as they lift you out of the water and into the air. They're incredibly strong and lifted a 21Stone man out of the water in front of us all.
We were kitted out with a floating jacket and then jumped straight into action. We jumped into the pool and were "greeted" by two dolphins. Every agent on the trip was involved in the action as the dolphins were put through their paces. Firstly you touch the dolphins as they swim past you, I can't think of anything that feels even remotely similar to them.
I can't recommend this enough to everybody. It's totally mind blowing and so surreal!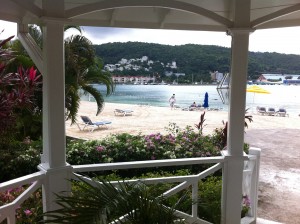 After that experience we headed off to Sunset Jamaica Grande which is definitely a family destination, accommodating children. The Sunset Grande is a 730 room resort which is just 15 minutes away from Montego Bay airport. It's not an adult-only resort which is great for couples, singles or families. Sunset Grande has a spa where they offer a Blue Mountain coffee body scrub, a mango manicure or the popular Reggae Retreat package. One of the big features of this resort is the Pirates Paradise Water Park which is open to all ages and has a huge sea water slide!
Mystic Mountain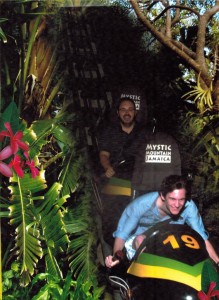 From Sunset Grande we set off to Mystic Mountain. On arrival you take a 15 minute chairlift ride to the peak of the mountain at over 700 feet above sea level.
Unfortunately we only had enough time for one ride of the Bobsled ride, although saddened by this, we had an immense time!
You can ride on your own or with two bobsleds tied together down a long, steep and windy track.
On your way down the steepest section your photo is taken which you can pick up at the end of the ride.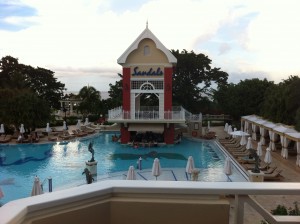 From bobsledding to more hotel inspections, we went straight to Sandals Grande Ocho Rios which was the biggest resort we visited. Sandals Grande covers over 100 acres of land, spread across two resorts.
Sandals Grande contains a whopping 529 villas, 94 pools (including private pools), 16 dining options and 24 different room types for you to pick from. To add to the size, the resort holds the Caribbean's largest rock climbing wall!
After that we finally were able to try Jerk Chicken/Pork at a nice placed called Scotchies. Jerk meat is something which you really have to taste. It's mouth watering and if you have the native sauce it's even spicier – it bought many of us to a sweat it was that hot.
We then went back to Couples Tower Isle and spent the evening eating calamari with drinks in the Jacuzzi! A perfect way to end an amazing day.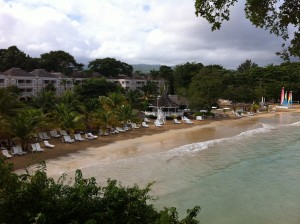 In the morning we checked out of Couples Tower Isle and headed out for the day. Our first inspection was at Couples San Souci which was another couples destination, nestled on the cliffs of Jamaica's emerald cost.
To begin our inspection we had breakfast in the Ristorante Casanova restaurant which was very nice!
One of the biggest attractions to this resort is the free motorised sports included in the price. Other resorts usually charge extra for any motorised attractions. They're fully PADI certified which means they're able to train people to dive and take qualified divers out to sea.
Spanning 35 acres, you can enjoy natural spring waters or a round of golf. If neither take your fancy, sail a boat into the sunset. The spa is amazing at San Souci – private cabanas at the edge of a cliff with natural sounds from the waves as you have a massage. The scenery was amazing and I could definitely see why it would be a relaxing place to be!
Mr. Motivators Activity Retreat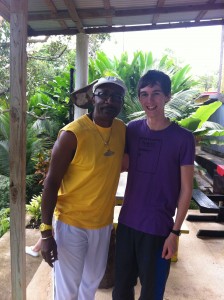 We went straight to see Hevans Scent from Mr. Motivator! High up in the mountain side, we had to travel round windy bends and sharp corners but it was worth seeing this!
We were very lucky to meet Derrick Evans a.k.a Mr. Motivator who travels back to the UK for two weeks each month. He's a lovely guy who spent the time with us while we were at his retreat.
There are a several zip line courses which you can zip through, although we only had time to do the big one across one side to another, soaring over the tree tops to a platform to watch everybody else whizz by.
After we'd completed the zip lining a handful of us tried out a ride known as the Screamer. A 45 foot tall swing in which one lucky person is given the rope to pull and release the swing. Once you let go you swing over the top of the trees. It's pretty mind blowing as you fall from the sky and swing back up into the air again!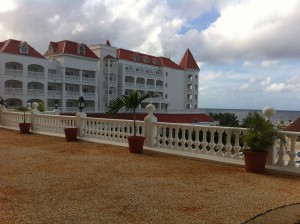 The first thing you notice when you walk into this hotel is that it is very grand. There is a big statue in the middle and a big open glass roof.
The building itself is spectacular, everything is clean, open spaced and very relaxing. There are several statues plotted around the hotel which all come from a Spanish background.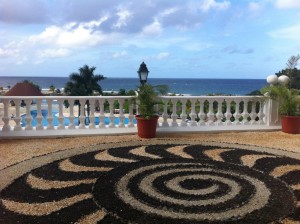 Having over 700 rooms which are very well accommodating is lovely. Each room has either a terrace or balcony which gives you a wonderful view of the surroundings. Each room is a Junior Suite with separate hydromassage bathtub which would have been very nice on the day we visited.
Gran Bahia can accommodate for weddings and honeymoons and they will do their best to make it romantic and special for you. Honeymoons and weddings also have some exclusive services which you don't usually get from a normal booking.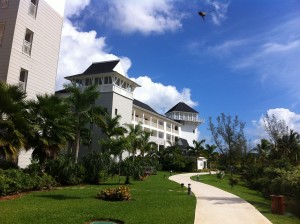 After our busy day we arrived at our second host hotel, Secrets Wild Orchid. On arrival we were all blown away by how amazingly beautiful the hotel was. We walked through the reception into the bar where there is a self-playing piano and modern, clean cut furniture and decor.
We were given door cards and were led to our rooms. We had all agreed to meet in about 10 minutes back at the bar, but nobody did because as soon as we entered our room we were amazed at how simply amazing it was.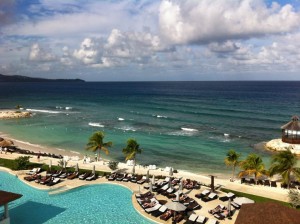 Although we were staying in standard rooms they had the appeal of a top room level. We had a Jacuzzi bath (which led to a small 'water squirting' incident), rain showers, four poster bed, cable tv and balcony view over the swim-up bar & towards the sea. In the end it took us over 45 minutes to meet each other again, we just loved our rooms so much.
Once we had met we were led by our host, to one of the restaurants, an Italian place called Portofino which served us a four-course meal. After the meal we were so tired we hit the sack and went to sleep.
In the morning we went on a site inspection around the hotel, seeing things we couldn't in the darkness the night before. The grounds spanned two hotels, Secrets Wild Orchid and Secrets St James. The hotel is even more beautiful in the light than in the dark.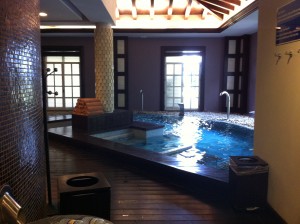 First we went to the preferred club where you can enjoy an exclusive area providing a private lounge which is similar to the reception area we went through the night before, but quieter and only permitted guests are allowed.
From there to the very impressive spa area where they offer facials, massage therapy and treatment cabins. The spa area itself is very zen and calm, featuring a cool water bucket wash area where you pull a chain and cold water drops over you. There is also a water jet which is aimed for higher back relaxation and several cold water areas. Outside there is a place to have your massage in the warmth over looking a lovely view.
The end…
It was my first time in Jamaica and I left with a big smile and heart ache because it's simply a beautiful place and I can't wait to get a chance to go back there.
Every hotel I visited impressed me in one way or another and I'm glad I had a chance to do the things I did!