Arriving at Rendezvous, St Lucia in Style
Experience Rendezvous, St Lucia yourself from only £1,515pp
Book by 28 Feb 2014 for a FREE Room Upgrade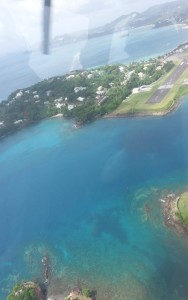 I did so well keeping this a secret from my other half! He has always wanted to ride in a helicopter, and I knew he would love taking in the beautiful scenery of St Lucia. When I heard about the helicopter transfer to Rendezvous I knew this would be a great surprise!
When arriving into St Lucia I was praying the weather would be clear so that we could take the transfer over to Rendezvous, and thankfully everything seemed just right. We easily moved through security, where our luggage was waiting for us and I crept off leaving my partner with the bags. He thought I was going to the taxi desk next door to the Helicopter desk! It was set up perfectly and he still had no idea!
The lovely lady at the desk checked me in and explained that the luggage will be taken by road, and when a gentleman from the helicopter team took the cases off my partner the penny dropped, and his face was a picture! He was all smiles, and the lady from St Lucian Helicopters made it so special for us as she knew it was a surprise.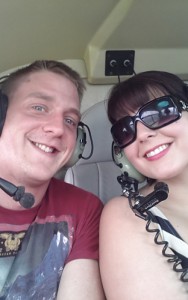 My partner had never been on a helicopter before, so the nerves and excitement kicked in when we approached the helicopter. As soon as he boarded his camera was out to record the whole experience, a booming smile still all over his face.
The transfer took 15 minutes, and what a fantastic 15 minutes they were! Everything from the sea to the mountains was visible, and the pilot even narrated the whole journey for us, highlighting iconic landmarks such as The Pitons.
It was beautiful to see St Lucia from a new and exciting perspective, and we got great pictures, videos, and memories from the helicopter transfers.
For us this was a once in a life time experience, and I can easily say that this adventure was money well spent, and the perfect precursor to the luxuriously indulgent Rendezvous!
For the inside scoop on Rendezvous, you should read my blog on this beautiful resort here
Words can't really capture how spectacular the helicopter transfer was, so here's a video to give you a better idea of the incredible impact of such a journey:
https://www.youtube.com/watch?v=ndNKcY4j_AI
Experience Rendezvous, St Lucia yourself from only £1,515pp
Book by 28 Feb 2014 for a FREE Room Upgrade