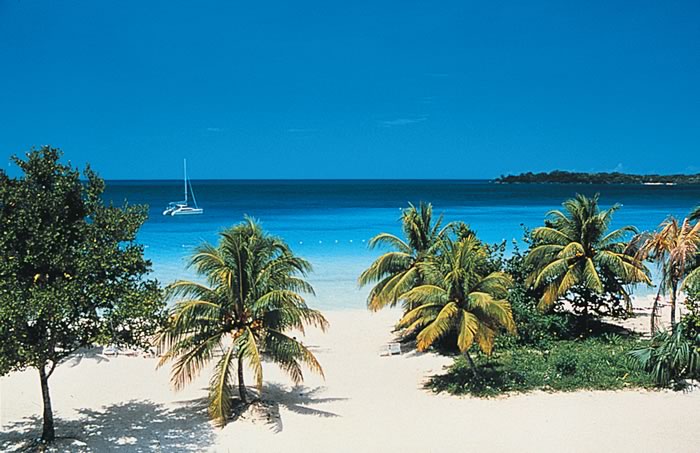 Hot on the heels of TripAdvisor's Top Beaches Worldwide comes the Top Caribbean Beaches for 2014. Unsurprisingly, many of the beaches featured in this list are also highlighted in the Top Beaches Worldwide list. To save repeating ourselves like a proverbial parrot, we decided to take a closer look at a spectacular location that was missing from the worldwide list – Jamaica!
Jamaica is an island boasting something for everyone, with hundreds of miles of soft white sand, a colourful cultural heritage and the most stunning landscapes. Negril is laid-back and spread out along a beautiful 7-mile stretch of golden beach. This beach, aptly named Seven Mile Beach, made it into the Top 10 Caribbean Beaches and, you guessed it, you can find it right here with us!
Seven Mile Beach – Negril, Jamaica
A stunning, powder-soft white sand beach, with calm turquoise waters and easy entertainment. The beautiful stretch of beach is immaculately clean and a superb destination for easy morning walks or runs. The deepest the water within the swimming area is approximately five feet, presenting an ideal location for children to play. When you're not bathing in the lovely warm water, the beach is great for relaxing and watching the world go by.
You will be spoilt silly for choice with our collection of resorts based in Negril, all of which offer access to the splendid Seven Mile Beach.
Hotel Top Pick: Couples Negril from only £1,679pp
Trip Advisor Certificate of Excellence 2013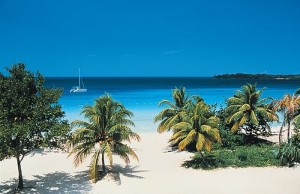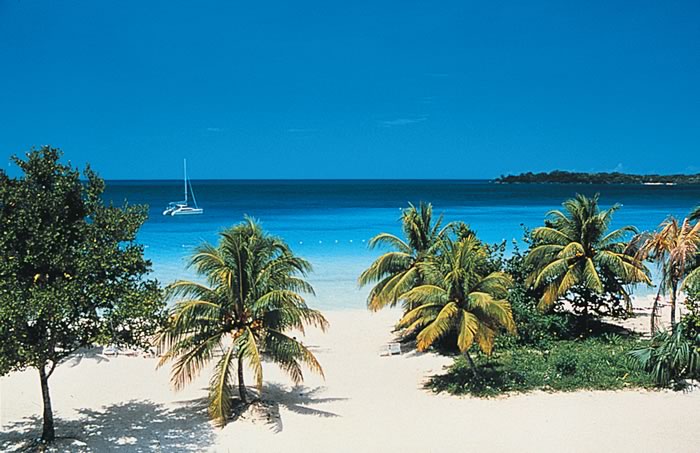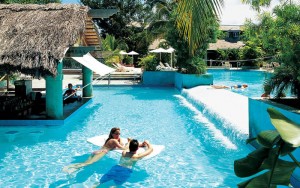 At Couples Negril, style surrounds and infuses everything in sight. From the laid-back charm of the swim-up bar to the intoxicating allure of an in-suite jacuzzi, theres just something about Couples Negril that says chic. All the rooms at Couples Negril reflect the resort's elegant, eclectic nature. Here, you'll find all the amenities and options you could ask for in an imaginative setting that surpasses that of any other hotel in Negril.
Highlights:
•  A selection of gourmet dining options – Transform dinner from a meal to a dining experience.
•  A plethora of beach activities and excursions offered by the hotel team.
•  Chocolate Sunset Cocktail Party and Beach Bonfire Party.
---
Hotel Top Pick: Couples Swept Away from only £1,682pp
Trip Advisor Certificate of Excellence 2013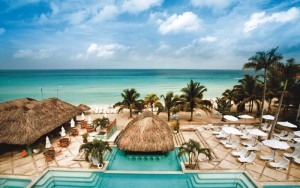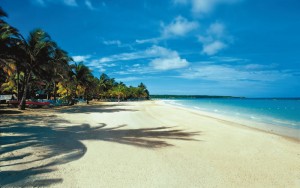 With acres of breathtaking white sand beaches, a bounty of tropical gardens and an ambiance drenched in romance and escape, Couples Swept Away redefines your idea of paradise. In an idyllic setting that is as invigorating as it is inviting, you'll uncover the tranquillity of an intimate, all-inclusive hideaway. Nestled in charming Negril, Jamaica, Couples' most private, peaceful resort offers everything you need to unwind.
Highlights:
• Exquisite Rooms which are awash in Romance & Privacy.
• Sparkling 10-Acre Sports & Fitness Complex Includes a Fully Equipped Gym with Cybex Fitness Equipment.
• Sunset Catamaran Cruise included in the price.
---
Hotel Top Pick: Azul Sensatori Jamaica by Karisma from only £1,382pp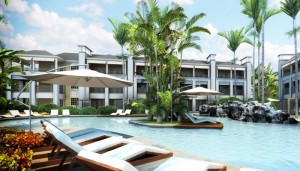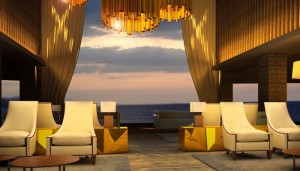 Azul Sensatori Jamaica sits on the renowned beauty of Negril's 7 Mile Beach, and brings the Gourmet Inclusive® concept by Karisma to the stunning island of Jamaica. The hotel brings together spacious unlimited activities and services to make your Caribbean holiday something to be treasured. Get involved with the best Jamaica has to offer by staying at Azul Sensatori Jamaica.
Highlights:
• Conquer the art of fine dining at the four Gourmet Inclusive® restaurants and two Gourmet Corners that offer you worldly cuisine served à la carte.
• Sky & Spa Massage – Elevated beachfront massage areas overlook the Caribbean Sea for the perfect holiday massage.
• Spectacular views of the 7 Mile Beach and the Caribbean Sea.
---
Hotel Top Pick: Sandals Negril from only £2,069pp
Trip Advisor Certificate of Excellence 2013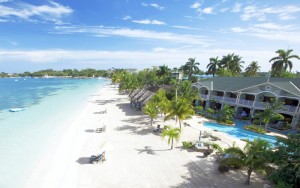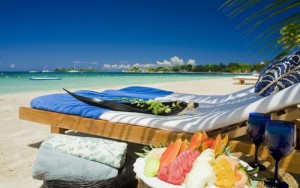 Enter the elegantly rustic, jewel-like lobby and immediately come face to face with a beach so magnificent it takes your breath away. A half mile of pearl-white sand arcing in a perfect crescent, kissed by translucent turquoise water-the spectacular sight of the undulating aquamarine sea greets you from every corner of Sandals Negril.
Highlights:
• Club sandals – a place overflowing with extraordinary privileges, unique experiences, and exceptional service.
• Six speciality restaurants take you to the most flavourful corners of the culinary globe. Fine International fare reaches sublime heights under a dramatic three-story open-air emporium at Bayside.
• Red Lane® Spa – a sanctuary for mind, body and soul that reinterprets classic European spa rituals with a distinctive Caribbean flair.
---
Hotel Top Pick: Beaches Negril from only £3,118pp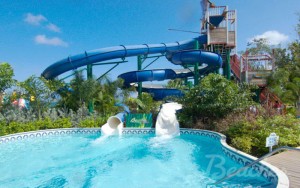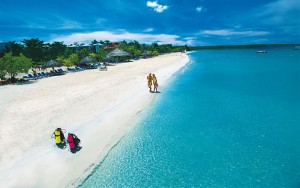 Classic island architecture blends harmoniously with a lush tropical setting, and families bask in gracious surroundings that capture the vivid colours of the Caribbean. Beaches Negril is truly a paradise beyond compare. With something for every member of the family, this enchanted place promises perfection and delivers ecstasy.
Highlights:
• Sumptuous 4 poster king sized beds in every room.
• The spice of life rules at Beaches Negril. After hours of playing in the tropics, ravenous appetites are satisfied by savoury meals – any time of the day or night.
• Red Lane® Spa – a sanctuary for mind, body and soul that reinterprets classic European spa rituals with a distinctive Caribbean flair.
---
For those of you with a Pinterest account, we have put together a delightfully looking Pin Board Map, showing each the splendid resorts above along the Seven Mile Beach.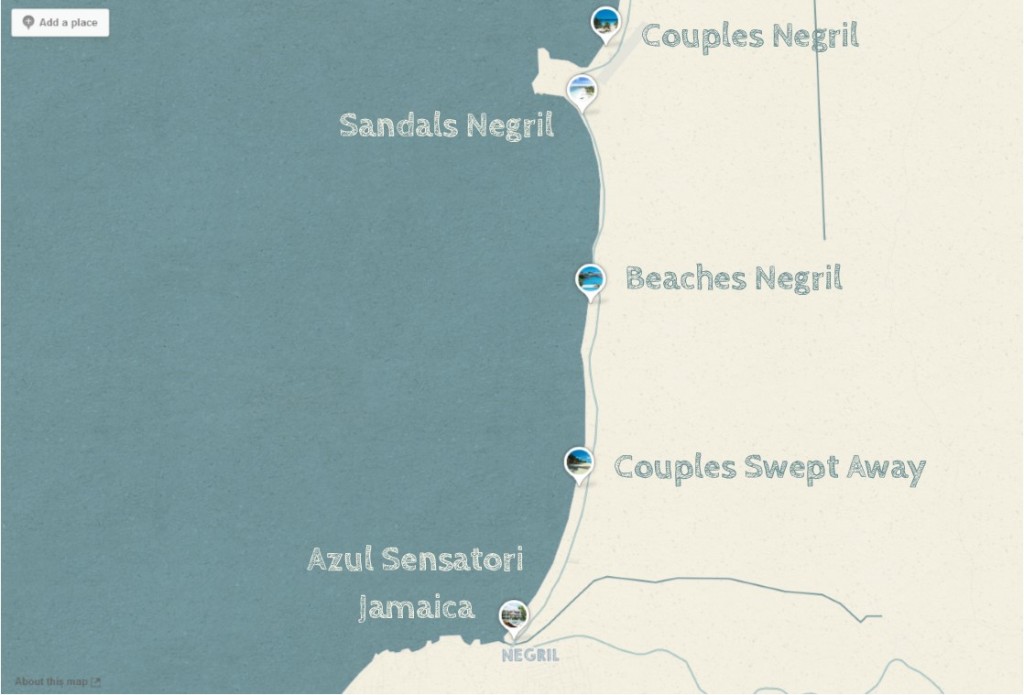 What a wonderfully diverse range of options for your perfect escape to Jamaica! Which is your favourite? Tell us on Facebook, Twitter and Instagram
By Ben Farbrother