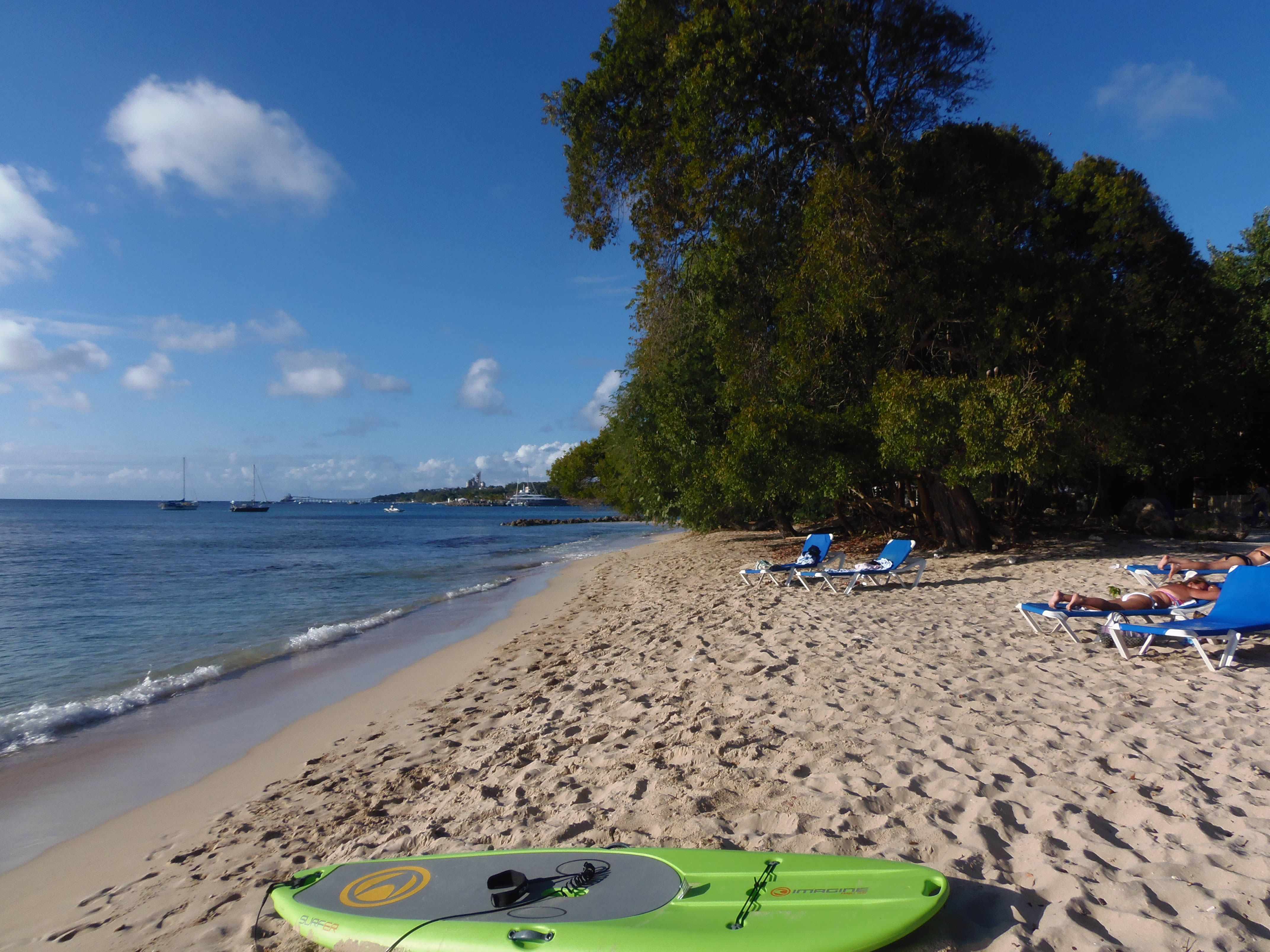 Have a fabulously fun holiday in the Bajan sun at the Almond Beach Resort from only £0pp
Chris and Liz have reached the final day of their carefree Caribbean adventure. Before they head back to the UK, Chris has some final thoughts and top tips for anyone contemplating a visit to the exceptional four-star family-friendly Almond Beach Resort.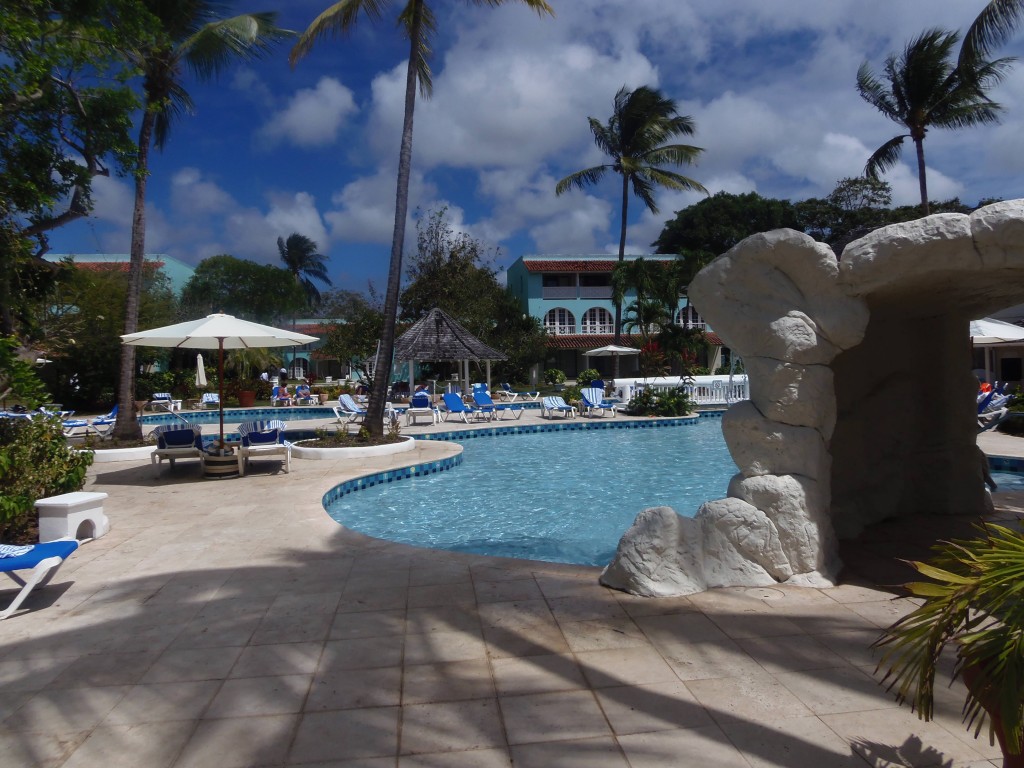 Day 9 – A laid back finale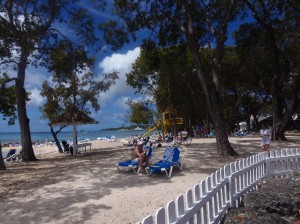 The Almond Beach Resort presents itself with a typically laid back Bajan atmosphere. The multicoloured pastel buildings reflect the traditional Caribbean styling, whilst the extensive gardens are thriving and are a lure to a plethora of local wildlife. Having only been re-opened since mid-December, the resort continues to develop to accommodate the growing demand for a well priced All-Inclusive property on the West Coast of Barbados. I am pleased to reveal that the final stages of the room refurbishments and imminent new pool and restaurants are completely non-intrusive and they certainly won't ruin your Rum Punch on the beach!
You can indulge in a delightfully cooling dip in the three free form swimming pools, including a shallower one for the shorter legged members of the family, or enjoy the clear blue waters along the resort's natural coastline. There is an excellent choice of non-motorised water sports offered free of charge, including paddle boarding, sea kayaks and snorkelling equipment, all of which is readily available from the helpful water sports guys down on the beach.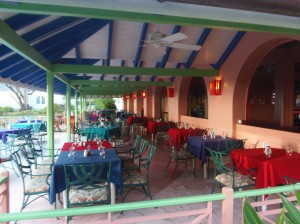 With the all inclusive approach, a number of complimentary land and sea trips are offered to residents, these include an island safari, glass bottom boat trip and a speedboat ride out to an area of the coast where it is possible to leisurely swim with turtles.
Top Tip: We recommend a visit to Sandy's Surf Lodge on your first morning in resort as booking is essential and some trips only run once per week.
Lunch time is a family friendly affair, being relaxed and seeing burgers and hot dogs frequenting the buffet, alongside more traditional Bajan fayre such as grilled marlin. Dinner varies between A La Carte and buffet, and can be taken in either the Reef restaurant or Enid's. The latter tends to offer more of a Caribbean aroma with a good choice of local fish on offer, whilst the Reef leans towards a more international style menu.
Overall, a great value family friendly experience in the tropical climates of Barbados.
As it's our last night, we're off to go and find that cocktail list to make sure we haven't missed any…
Liz and Chris
It has been wonderful following Chris and Liz on their journey around the Caribbean and we are certain they wish they could extended their stay. If you are pondering a Caribbean adventure of your own to any of the resorts Chris has reviewed, he is consolidating a list of top tips for a final blog post – keep an out!
Have a fabulously fun holiday in the Bajan sun at the Almond Beach Resort from only £0pp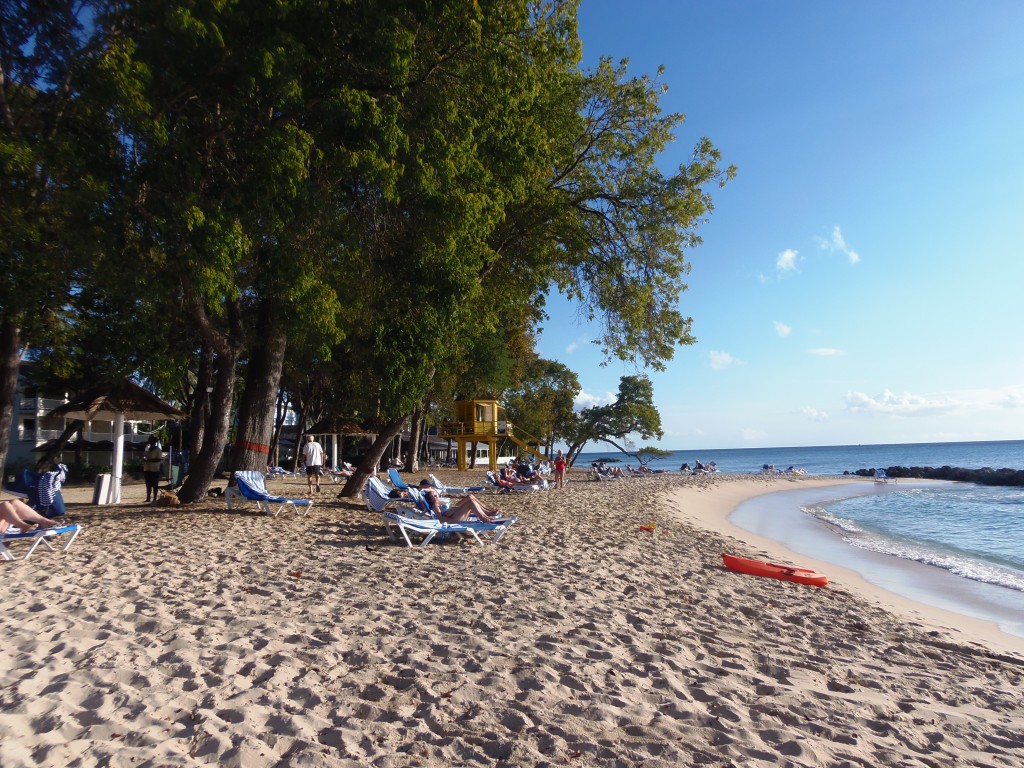 To catch up on Chris' explorations so far you can read his previous blog posts:
Days 1 and 2: Cocktails, Cockerels, Coconuts, and The Sugar Cane Club
Days 3 and 4: Planes, Pains and Automobiles at Buccament Bay Resort
Days 5 and 6: Relishing Roti and Spotting Pirates
Day 7: The Mysteries of Mustique: An Adventure From Buccament Bay Resort
Day 8: Scintillating Sights and Cracking Cricket: Memoirs from Almond Beach Resort
You can also flick through his photo album below.