Dreams Sands Cancun, it's the Place to Be
Good things are better by the dozen. When it came to laying the groundwork for the 12th member of the Dreams Resorts family, this nugget of wisdom really came to fruition. Make a note of 01 Sep 2014, for that is the day that we can officially welcome Dreams Sands Cancun into this world.
First, we need a little bit of whistle-stop history. Dreams Resorts are taking the helm of the Grand Oasis Viva in Cancun, and with a little of their signature Unlimited-Luxury magic they'll whip it into shape with all the jazz you've come to know and love from the Dreams Experience.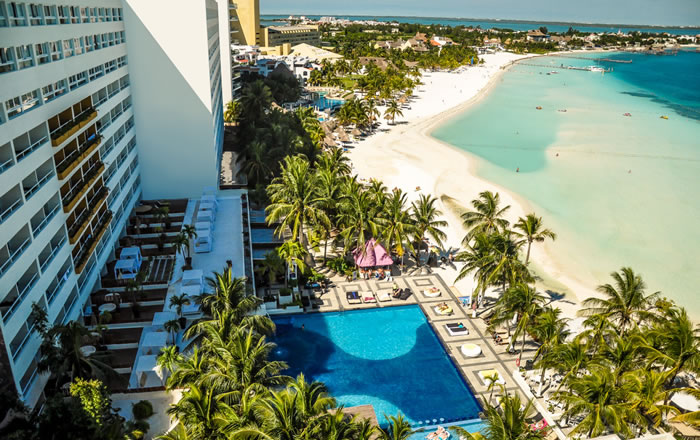 All the cool kids are doing it
Judging by the keen inquisition of our regular holidaymakers, who have already been snapping up rooms with unprecedented gusto, Dreams Sands Cancun is sure to ascend to the greatest heights.
We've seen a number of bookings fly off the shelf, but to be honest I'm not that surprised. Not only do you to get to experience a cellophane-fresh Dreams Resort, but you'll be gifted a free a double room upgrade to a Dealuxe Oceanfront Room. It's a classic see it want it relationship, which is something Dreams Resorts have refined to a veritable artform.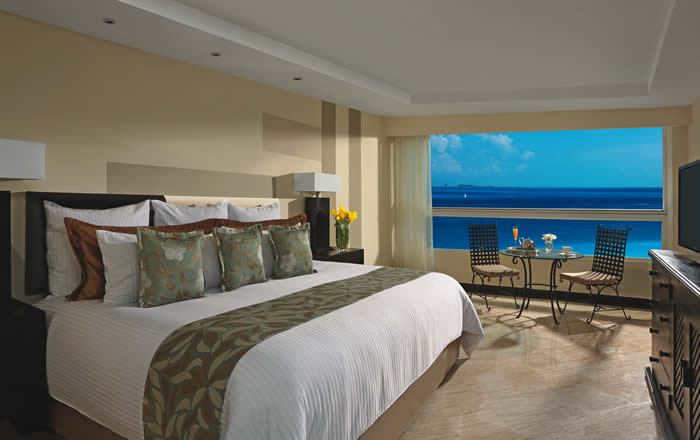 And yet Dreams Sands' strength does not reside in this perk alone. The resort will assemble eight international restaurants serving gourmet fare, six bars and lounges with top-shelf spirits, and a swathe of evening activities and epic adventures for every age and every interest.
I's dotted, T's crossed
We'll also see a return of the Dreams Resorts' patented Explorer's Club for Kids, which will offer dedicated facilities and tailored programmes just for the little ones, making it an ideal stay for those traveling with children.
With the junior holidaymakers living it up with their own programmes, it's only fair to unleash your own inner youngster. The ocean will be your playground with buckets of non-motorised water sports on tap, and when you've given it your all you can cool off with the indigenous treatments at the onsite Dreams Spa by Pevonia. It can be a hard life having so much fun, so it's good to know that Dreams Sands Cancun has all the bases covered.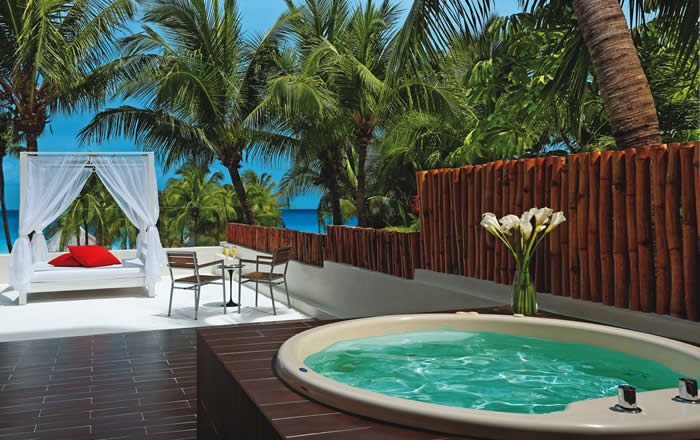 The many bounties of Cancun itself have received more air time than one could shake a stick at, so I need not reiterate the ins and outs of the shopping, the tours, the excursions, the award-winning golf courses, and amazing nightlife. It all comes as standard in the Cancun package, and I know you're savvy enough to see what an incredible opportunity Dreams Sands Cancun lays before you.
As such, I can but offer these simple steps to lead you on the path of righteousness:
•   Source a phone, by hook or by crook
•   Dial 08444 999 333
•   Get your free room upgrade to a Deluxe Ocean Front Room
•   Get involved with Dreams Sands Cancun
 Seriously, stop reading and go make some holidays happen. Off you pop.