Backstage Access at Finest Playa Mujeres
Each Excellence Group Resort is a special place for me. I have collected so many wonderful memories and experiences over the years, all the while building up a lasting friendship with the people behind these incredible holiday destinations.
For a long time Excellence was a truly remarkable secret, and Blue Bay Travel enjoyed nothing more than leaving our clients blown away by the unprecedented Excellence Experience. Well, as with any hidden gem of this magnitude, you can't keep it a secret forever.
As the word spread, demand for this exceptional brand increased, and holidaymakers kept going back for more. From then on, the only road for the Excellence Group was onwards and upwards. They needed to break even newer ground, not only pushing the boundaries, but completely reinventing them.
That's exactly the philosophy that underpins the ethic behind their newest brand, Finest Resorts, and its flagship property Finest Playa Mujeres.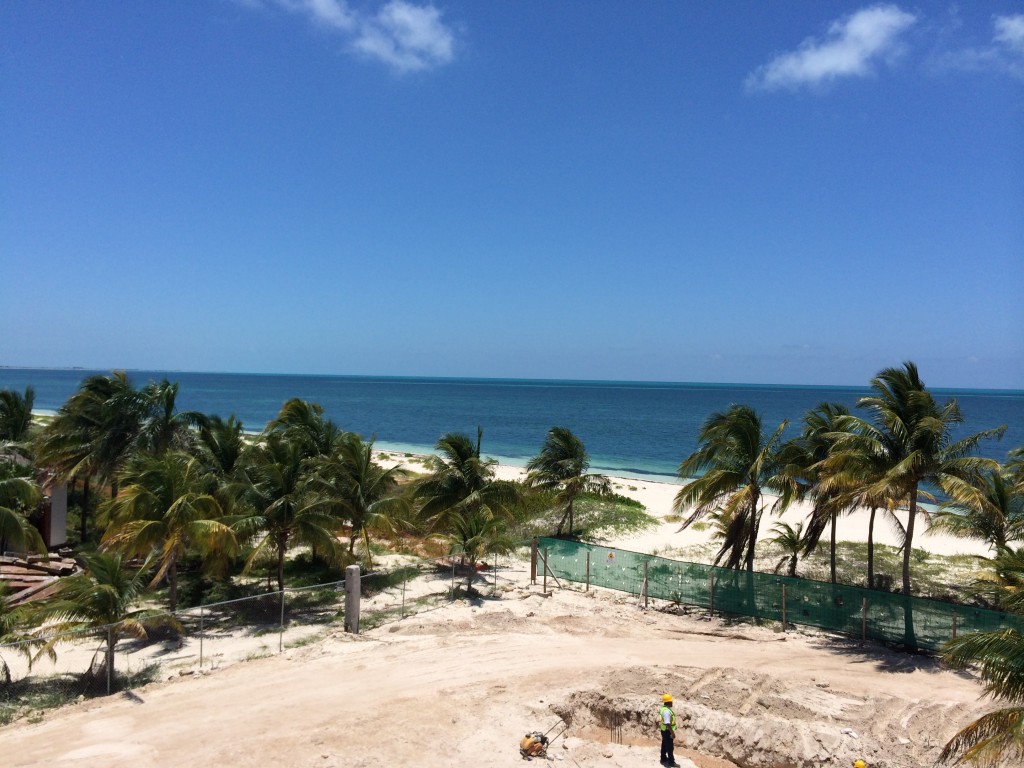 Owing to the nature of our relationship, we have previously enjoyed privileged backstage access to Excellence Playa Mujeres and The Beloved Playa Mujeres as they moved from the drawing board into fully-fledged all inclusive resorts with distinguished reputations in their own right. In fact, we were the first UK visitors on site for both of these projects, and it was a great honour to be a witness to this legacy.
Keeping up traditions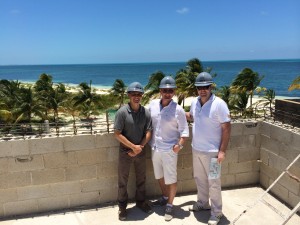 Seeing as it would be a shame to break with tradition, on my recent visit to Mexico I had the privilege of being the first non-Excellence employee to visit the Finest Playa Mujeres site. As before, this was much more than a gesture of friendship, and was organised to provide some invaluable recon on everything Finest Playa Mujeres promises to become. The core tenant of the Blue Bay approach to travel is first-hand knowledge, and by keeping up with the latest developments we can stay ahead of the curve. Our guided tour behind the scenes at Finest Playa Mujeres was a goldmine of exactly this type of knowledge, and it's clear already that once again our expectations will be thoroughly blown away.
The newest slant offered by Finest Playa Mujeres is its welcoming approach to Families. This is a big twist in the renowned adults only formula you've come to expect from the Excellence experience, and we're not surprised to catch a few raised eyebrows among the loyal Excellence following. However, I've spent hours talking with many of our holidaymakers about this new direction, and those who have been in touch know that I believe this is the perfect time to welcome in a new product concept. Quite rightly there is a dedicated stream of couples and honeymooners who are heartfelt advocates of the classic Excellence experience, but as those families grow and expand their desire to keep alive the Excellence philosophy does not diminish.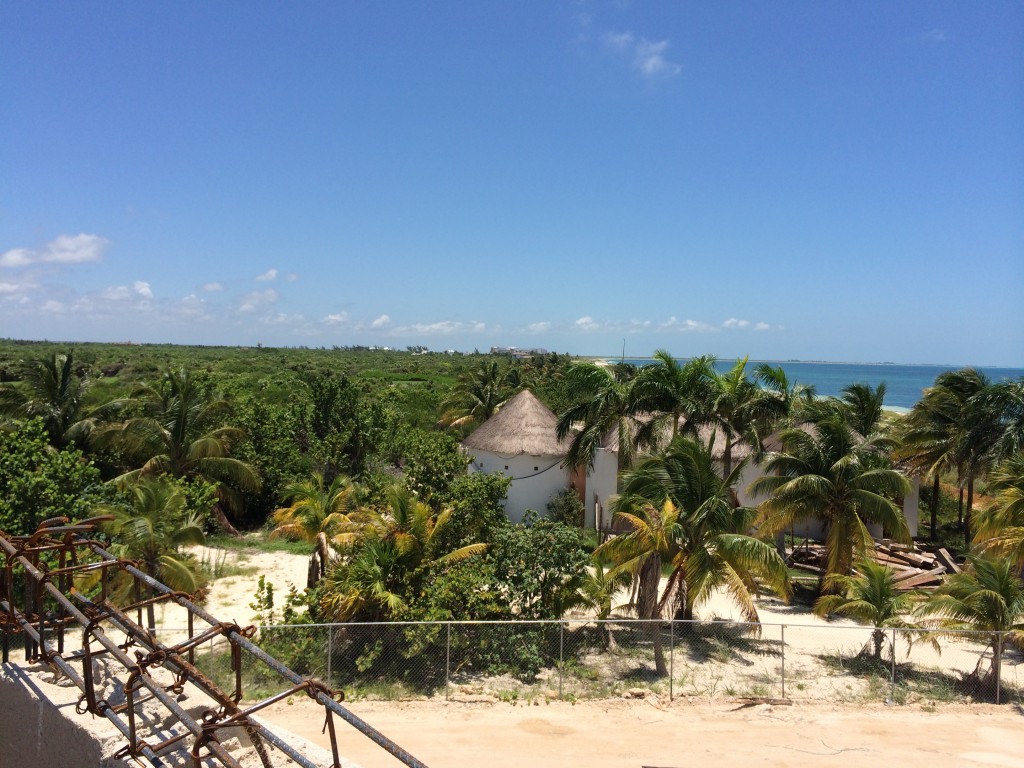 Nothing is more comforting than returning to a brand you trust, especially with your loved ones, and now the choice to begin a family no longer needs to end the Excellence chapter of your holidaymaking. Moreover, Finest Playa Mujeres is an entirely new beginning, a new subspecies of the Excellence ethic that is open to all, so you can keep returning to the places you know and love no matter the trajectories that family life leads you.
And that's just horderves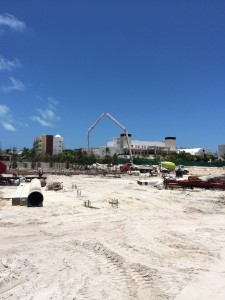 But this is not the be-all and end-all of Finest Playa Mujeres, not by a long shot. With a distinct section side aside for adults, Finest Playa Mujeres will attract both couples and families looking for the latest top-of-the-line resort. As is the Excellence way, it is the details that will set this resort apart from the rest. The wow factor for me will be the new room layout, as I love the modern materials and the step-in oversized Jacuzzis, which I have no doubt will be a big hit. Add into the mix the new Swim-Up category, a real trendsetter which provides your own pool for ultimate privacy, and you can already feel the buzz Finest Playa Mujeres will leave in its wake when the doors open to the public in March 2015.
I'm honoured to be the first visitor, and I'm delighted that so many of our clients have been in touch seeking out the latest intel on Finest Playa Mujeres. It's great to see so many of you making your bookings, and I look forward to sharing more information as the opening draws closer.
Keep an eye on Facebook, Twitter, Google+, and this very blog for the latest news.