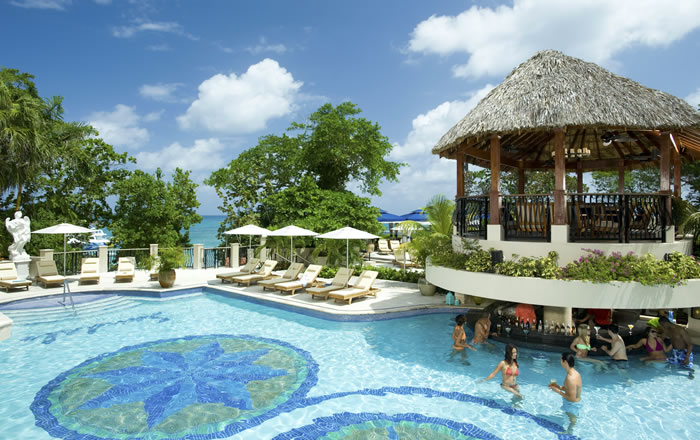 Get three times the luxury at Sandals Grande Riviera Beach & Villa Golf Resort from only £0pp
The might of Rome was once ruled by three, known collectively as the Triumvirate. Their charge was to govern an empire, fostering greatness and prosperity through their collected wisdom. It's a lasting testament to the power of three, the triplets, trilogies, and triangles that pervade life as we know it, and make everything all the better by their very existence.
Sandals Grande Rivera Beach & Villa Golf Resort knows the power of three, a resort delivered to us in three equal parts of one glorious whole. To begin at the beginning, Sandals have spent a great deal of time and effort cementing their reputation as artisans of the all inclusive format with their Luxury Included® programme. Their drinks are top-notch and always served chilled. Their food is the best to be tilled from the Earth, prepared by culinary masters. Their hospitality is a rare combination of cheer and efficiency, where service and sociability are equally excellent. I could keep going, but I'm confident you've gleaned the core concept: Sandals have all inclusive well and truly nailed.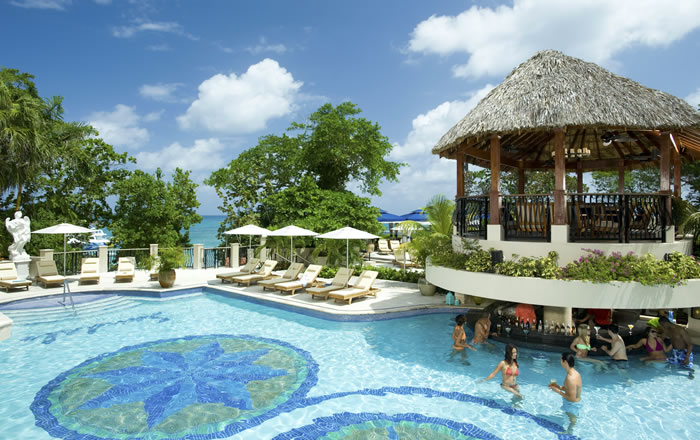 Sandals Grande Riviera Beach & Villa Golf Resort is one of their greatest projects to date, adding a tripartite twist to the Sandals formula. This particular resort is brought to you in three sections, each an adept in its special area of luxury. By name, we call them the Ochi Beach Club, the Riviera Seaside, and the Riviera Villas & Great House.
Ochi Beach Club
By their own admission, the beach club at Sandals Grande Riviera Beach & Villa Golf Resort is designed for the sophisticated castaway. Far from a world of shipwreck and driftwood, the Overlook Treehouse is a citadel of trends and styles, the go-to place for everything here and now when it comes to romance, seclusion, and celebration. This, combined with seven waterside restaurants, a cliff-side terrace, and a beachfront pool with a swim-up bar, forms the Ochi Beach Club, and it's bit special to say the least.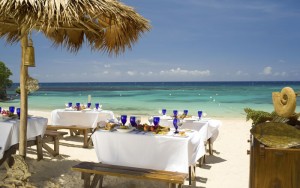 By day it's a place to relax and enjoy the impressive Jamaican coastline with your tipple of choice, and by night atmospheric fire pits light up the promenades that arc out over the coastline, begging to be walked. It's a place where you can enjoy the waterfront with your nearest dearest, with a level of sophistication that needs to be experienced first-hand to be believed. Mark our words, it's the best place around to get your Crusoe on.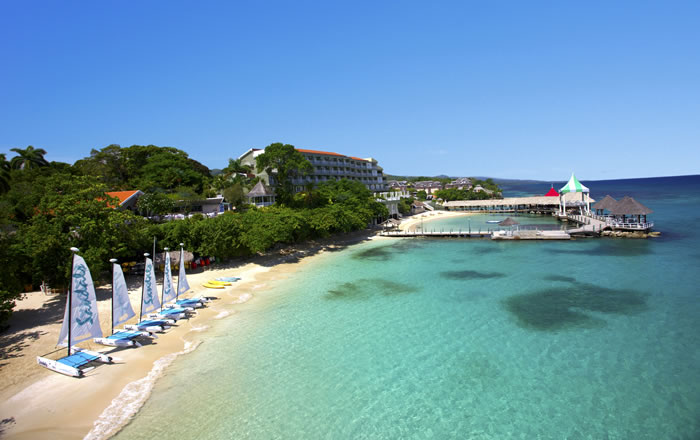 Riviera Seaside
Do you often find yourself torn between your swish digs and the great outdoors? Not a problem at Sandals Grande Riviera Beach & Villa Golf Resort, as their home-grown Riviera Seaside embeds an exquisite arsenal of facilities right in the lay of the land. A rooftop lounge hosting a full-service bar is brought to you hand-in-hand with a parrot's eye view of the glorious seafront, and their signature Promenade lets you walk from the midst of the ocean to the vogue watering hole of Jamie's Lounge, where all the drinks are on the house. Even some classic in-door pursuits are given an outdoor revamp, with al fresco dining at Kelly's Dockside, and spa treatments on offer in specialised cabanas.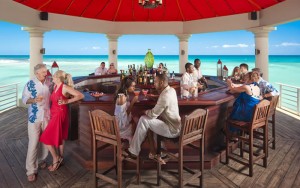 If you're planning a getaway with more of a special agenda, like a honeymoon or an anniversary, the beach here is spot on. It's the mother lode of water sports and the kingpin of beach-time, a place to sunbathe with your toes in the surf, or delve a little deeper by snorkelling in their gorgeous reef. It's all here, all in one place, packaged up with the type of skill and polish that only Sandals can muster.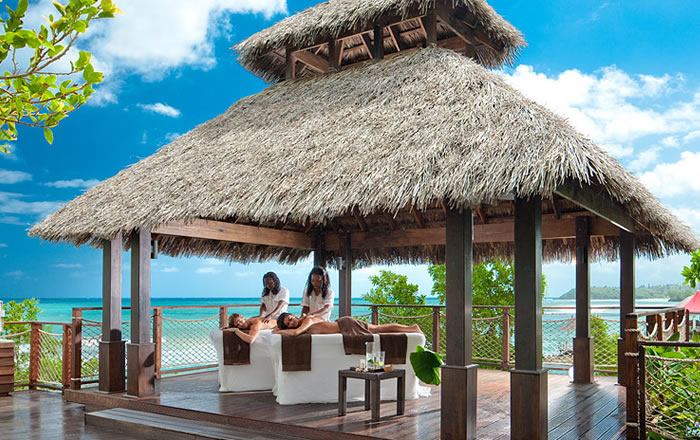 Riviera Villas & Great House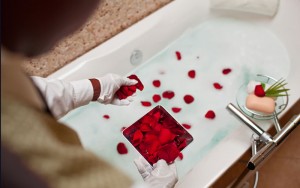 The Riviera Villas & Great House are at heart an all-butler village, a stunning collection of accommodations that each come equipped with a personal butler. But the term "Butler" does not do these unsung heroes anything like the justice they deserve. These aren't your average stewards and valets, but ninjas of luxury who deliver every request elegantly and astutely. Fancy a candlelight dinner? It's done. Want a bath drawn or a reservation made? No sweat. Their purpose is wonderfully simple, but expertly executed, as they nimbly piece together your prefect holiday, one request at a time. Speak, and it shall be so.
The rooms here are also utterly spellbinding. Some have their own courtyards, some have the four-poster beds of royalty, but all of them share two things in common: a first-rate attention to detail, and the famed butlers who make you feel like a superstar.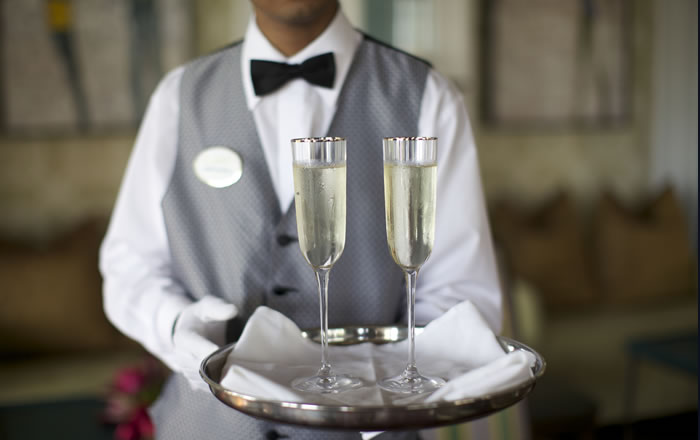 Putting the Grand in Grande Riviera
This foray into the trinity of Sandals Grande Riviera Beach & Villa Golf Resort is just a snapshot of what you can expect to find when you set sandals to sand for yourself. You can follow us right here to peruse the full story – and request a quote when the fancy takes you – or you can get vocal on Facebook, Twitter, and Google+ about your own Sandals experiences.
If you've been suitably seduced already (and who can blame you if you have?) you can cut out the middle man and call us right now on 08444 999 333.
Trust me, you'll have a grand time.